After a year's break, the Eurovision Song Contest is back! It has all the hallmarks of another classic year, there's Graham Norton, Rylan Clark-Neal, and... Flo Rida performed with San Marino for the semi-final on Wednesday.
Yeah, an unlikely event. So why did it happen? How did it happen? We'll try and explain it all below.
Flo Rida, singer and rapper on them feel-good bangers like 'Good Feeling', and 'Low', is from Florida, not San Marino. That's why he's called Flo Rida. FloRida, as in, Florida. As opposed to Sanmar Ino, or something.
However, there's no rule saying you have to be from the country you represent. So you know, why not have Flo Rida (one of the most streamed artists in the world) represent one of Europe's smallest countries?
That must be what occurred to San Mario's representative, Senhit (who is actually Italian but represents San Marino this year, and also did in 2011) when she got in touch with Flo Rida about featuring on the track.
He was seemingly game, and features on the official recorded track "Adrenalina".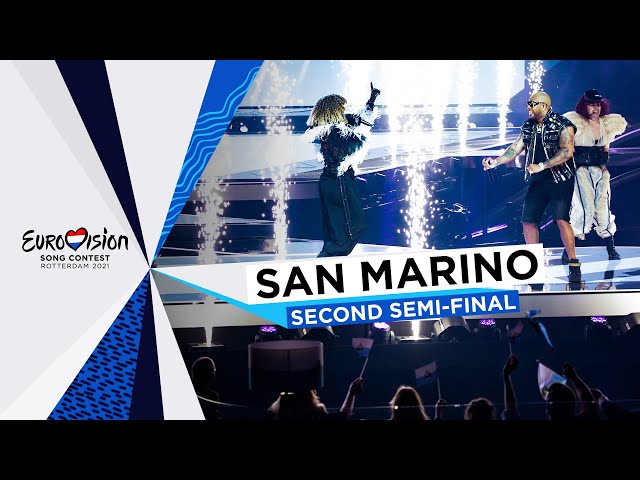 Sadly, Flo Rida couldn't turn up for the initial heat as it clashed with his schedule. Variety reports he was judging a bikini competition.
However, the prospect of Flo Rida on Eurovision came to light this week when he rocked up in Rotterdam (this year's host city) for the semi-final.
In the semi-final, he joined Senhit on stage. In shades, denim shorts and a leather vest, he was all smiles and struts while delivering bars with his iconic flo(w rida).
The duo got through the semi-final and will now have their sights set on winning the final, which takes place on Saturday May 22. They are one of the favourites to win. Let's hope there's no bikini competitions that need judging!
Excited? This is when and how to watch Eurovision 2021
Not sure what to do until Eurovision? Here's five brilliant things to do this weekend