Things to do in London this weekend
Make the most of the weekend by getting stuck into the best things going on this Friday, Saturday and Sunday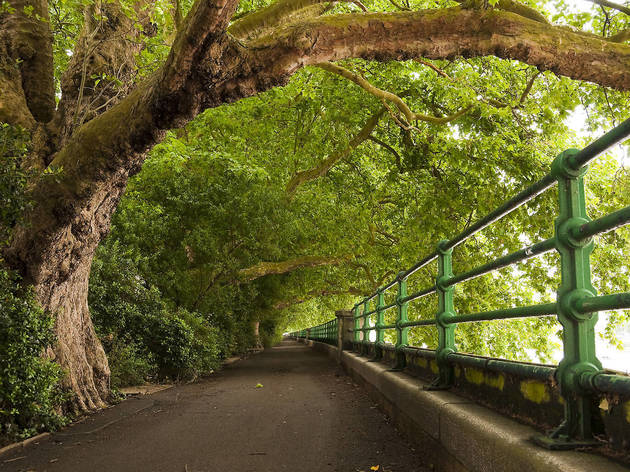 Self-isolating? That doesn't have to mean getting bored. While it's true that hundreds of great London events have been cancelled in the last two weeks, many innovative London artists and businesses have quickly adapted by taking the show online. This weekend in London, you can log on to a Queer House Party streamed straight from someone's living room, watch a concert by the London Symphony Orchestra, try a baking workshop with Bread Ahead or watch a full opera. It's a lonely time for a lot of Londoners, but we still find ways to pack our schedules, even if it means having back-to-back Zoom parties on a laptop.
RECOMMENDED: Find more London events you can stream online now.
Missing Time Out magazine?
You can still read our latest issue from the comfort of your couch
Read online
What's on this weekend?
You may be trapped indoors, but that doesn't mean you have to give up on your social life. Every Friday while the coronavirus crisis continues, Queer House Party will be streaming a party live from their living room to yours. Hosts Harry Gay (a seasoned DJ known for throwing DIY dance parties) and DJs Wacha and Passer will be spinning mixes of queer bops, throwback pop and techno clangers so you can dance, sing, chat and virtually party with people all over the world. There's room for 500 on Zoom. It's BYOB, obvs.
Things to do, Talks and lectures
Sarabande, a foundation established by the late Lee Alexander McQueen, is putting a series of its talks online, available to watch each day at 5pm. Keep an eye on their Instagram as they announce the latest speakers, previous talks have included Grayson Perry and Harriet Quick, contributing editor at British Vogue.
So far Bread Ahead has streamed successful baking tutorials on doughnut and brownie-making. Every day brings a different type of dough. Head to its Instagram account at 2pm on Saturday and Sunday to let master baker Matthew Jones guide you through some bakes.
News, Theatre & Performance
The Covent Garden institution is streaming a major opera or ballet every Friday at 7pm for a month. This weekend it's the turn of Handel's pastoral masque 'Acis and Galatea'.
Photograph: Boiler Room
Boiler Room: Streaming from Isolation
Boiler Room isn't letting self-isolation get in the way of a good party. Every weekend it's getting some of the world's best DJs to stream live sets from their homes.Keep an eye on their Instagram where the this weekend's line-up will be revealed.
Things to do, Classes and workshops
The South London Craft Fair has found a novel way to bring its wonder stalls of handmade gifts to you. Every Saturday from noon to 2pm, it'll be sharing jewellery, craft materials and prints from independent traders on their Instagram stories. Like what you see? Click through to their profile to buy it and arrange delivery.
The LSO is taking its cancelled concerts online. On Sunday head to the LSO YouTube channel to hear another brilliant past concert. Previous streamed performances have included Sibelius's Symphony No 5 conducted by Sir Simon Rattle and Schumann's Symphony No 3 conducted by Sir John Eliot Gardiner. That's some classy self-isolating, right there.
Parisian pop icon Christine is dealing with social distancing in the best possible way: by hosting a nightly live set from her studio, streamed for free via Instagram. We're promised 'weird concepts' and appearances by special guests (hopefully maintaining a hygienic distance from Chris at all times). Tune in @christineandthequeens from 10pm GMT daily.
Netflix provides the antidote to and escape from daily life that we need right now. But with so many titles to choose from, it can be hard to know which films will improve your mood. Let us help with this list of the best 25 films on Netflix for lifting your spirits. From 'La La Land' to 'Four Weddings' and 'Legally Blonde', these are flicks that are guaranteed to cheer you up.
Encore UK Theatre Widget
See the brightest stars on stage with Time Out