Netflix is no stranger to weird dating show, having just debuted Season 2 of its popular Too Hot to Handle, in which horned-up twenty somethings are unleashed on a tropical island and challenged not to have sex (spoiler alert: They definitely have sex.) Not to be outdone, the streamer has just released a trailer for its latest dating show, and one look at the madness ahead is enough to permanently embed itself into your nightmares.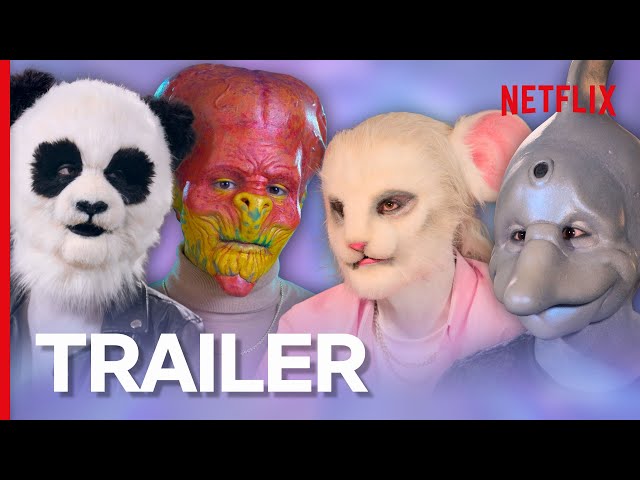 Sexy Beasts is not, as the name implies, a version of The Dating Game spliced with the 2000 film in which Ben Kingsley screams various profanities on a group of oiled-up college dropouts. Instead, the unholy spawn of The Bachelor and The Masked Singer is a remake of a BBC show in which prospective mates are concealed underneath a thick layer of prosthetics to make them look like deranged walruses, devils, robots and pandas. And in case you're wondering, it looks like there is light- to heavy-petting involved.
Perhaps the strangest thing about the entire trailer — and to be clear, this is a show that manages to somehow evoke the bear-suit guy from The Shining, a kinked-out off-Broadway production of The Island of Dr. Moreau and those creepy '80s Narnia movies produced for British television all in one 60 second ad— is the fact that these creatures are engaging in completely normal dating show behavior.
As such, viewers bear witness to a minotaur-man with early '00s Justin Timberlake curls having an earnest conversation with a panda-woman about whether he wants to have kids while drinking wine at an aquarium: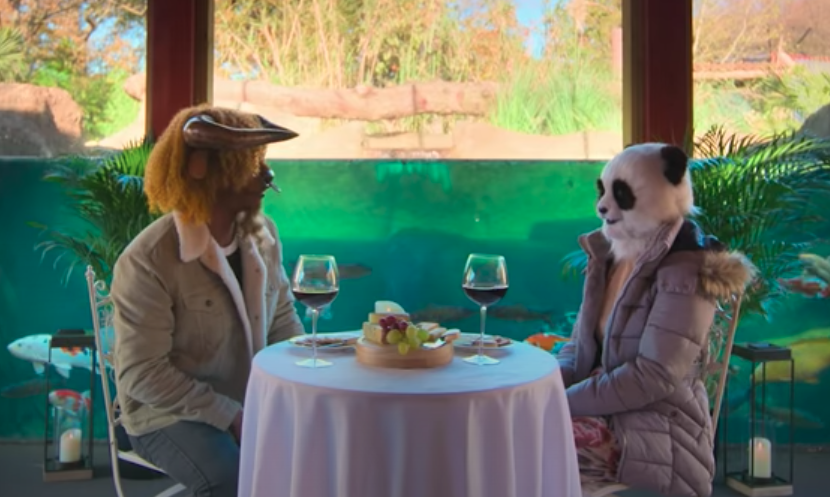 A blowhole-sporting dolphin creature flirtatiously drinking wine with an off-brand Scarecrow: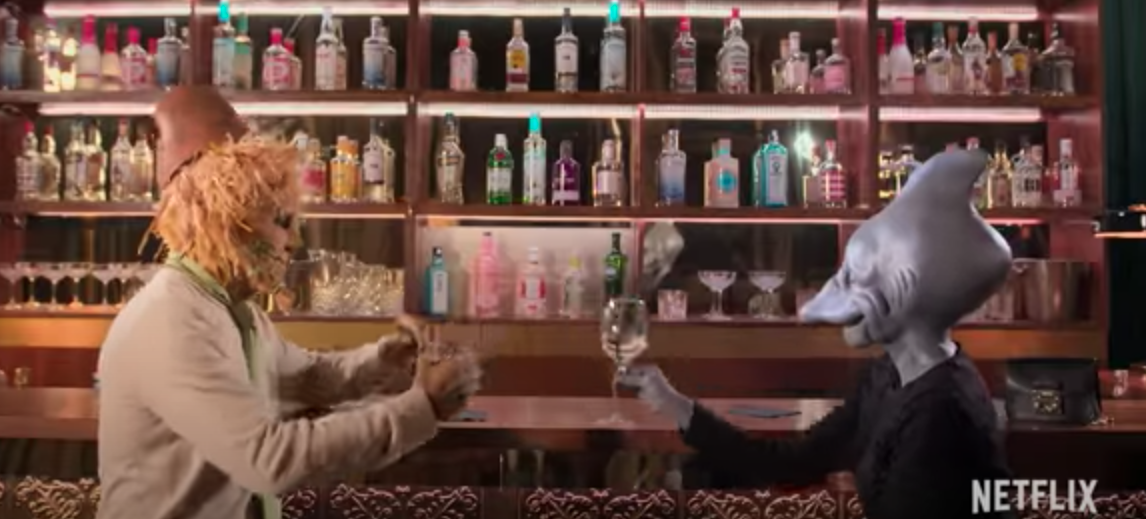 A dapperly dressed baboon sucking face with a she-devil after a whimsical ride on a roller coaster:
A beaver and a cheetah shooting skeet before potentially bonding while recreating particularly violent scenes from You're Next: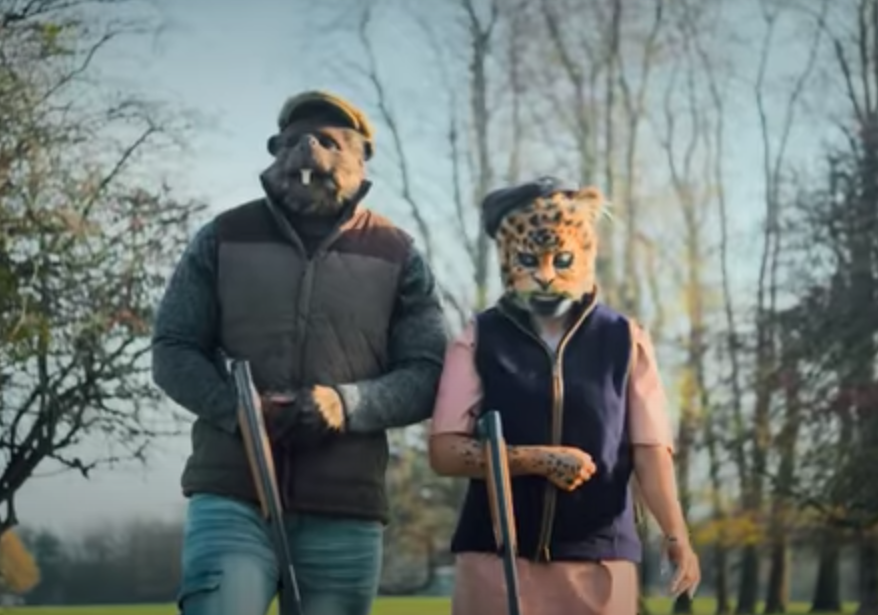 And minotaur-Timberlake, Tinman and some sort of big-brained Martian-looking ghoul looking genuinely worried that they will not be selected to date the same dolphin from above…. who, again, sports a gaping blowhole right in the middle of the head, practical evolutionary design be damned:
It's all extremely vivid and horrifying to observe, a deranged spin on the tried-and-true dating show trope of getting contestants choose their preferred mate based on personality rather than their looks. In a way, it's refreshing that the show is doing away with the salaciously skimpy outfits of Too Hot To Handle: in fact, the respectable pant suits worn by the likes of this office mouse seem downright wholesome in comparison.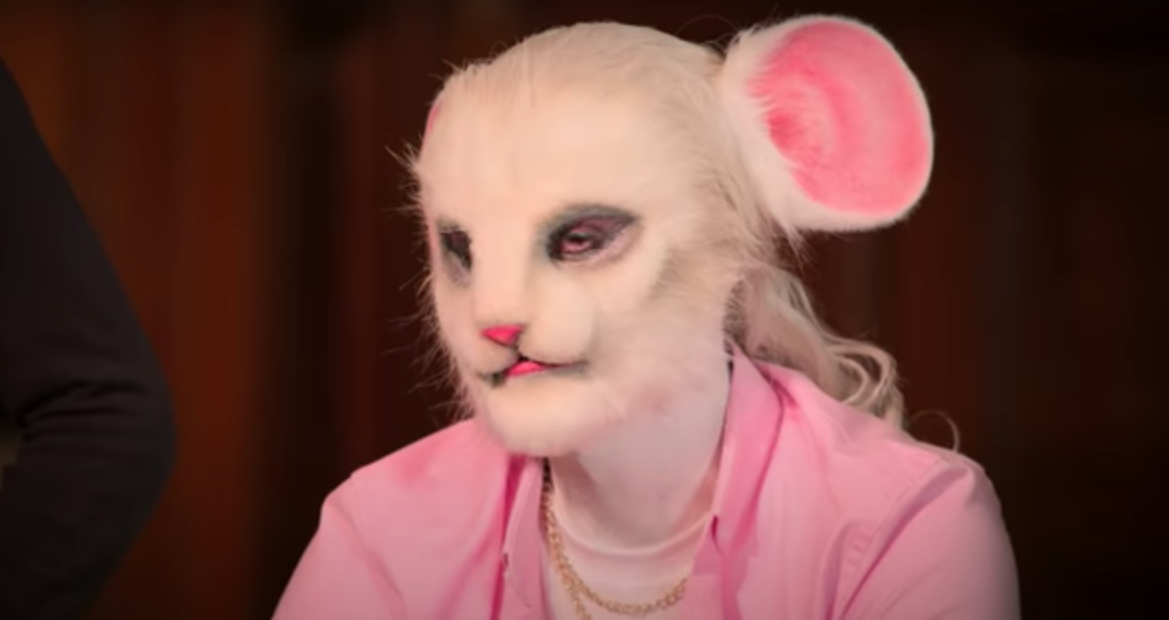 But we're still pretty sure that we'll get at least one sexy shot of that minotaur's abs.
Sexy Beasts slides into the DMS of your nightmares — or your fantasies... we're not here to kink shame — July 21.
These are the 100 scariest horror films of all time
Maybe it's time to revisit The Island of Dr. Moreau?