Gasping for an icy-cold pint of butterbeer? Pottheads, you're in luck – London's Harry Potter Studios reopened this morning, and eager muggles are already flocking back Warner Bros' studio in Leavesden for their long-awaited fix of behind-the-scenes magical japes.
For the past five months, Warner Bros' studio has been closed due to corona-virus restrictions. Not even Hogwarts, it turns out, has found a magical solution to the pandemic – but now, along with pubs, restaurants, museums, cafes, and all manner of other four-walled emporiums, they're open for indoor business.
It's been a busy morning at Platform 9¾, and Harry Potter enthusiasts are already clambering aboard the Hogwarts Express, strutting the lengths of the decadent Great Hall, and venturing into the gloomy depths of the Forbidden Forest once more – as well as feasting their eyes on all manner of props, costumes and sets.
Since Quidditch fixtures were postponed last year, Hogwarts' most devious house Slytherin still rules the school – the Great Hall is draped in green and silver, and as part of the studio's Celebration of Slytherin takeover, visiting wizards can bask villainously in the wicked glow of the Slytherin common room and take notes from Voldemort and Malfoy's finest fashion moments.
After months of magic-free malaise, the wand economy is booming once more, Diagon Alley is open for non-essential retail, and Harry Potter Studios' whopping collection of props, costumes and sets are back to nerd out over, once more. Nature is healing!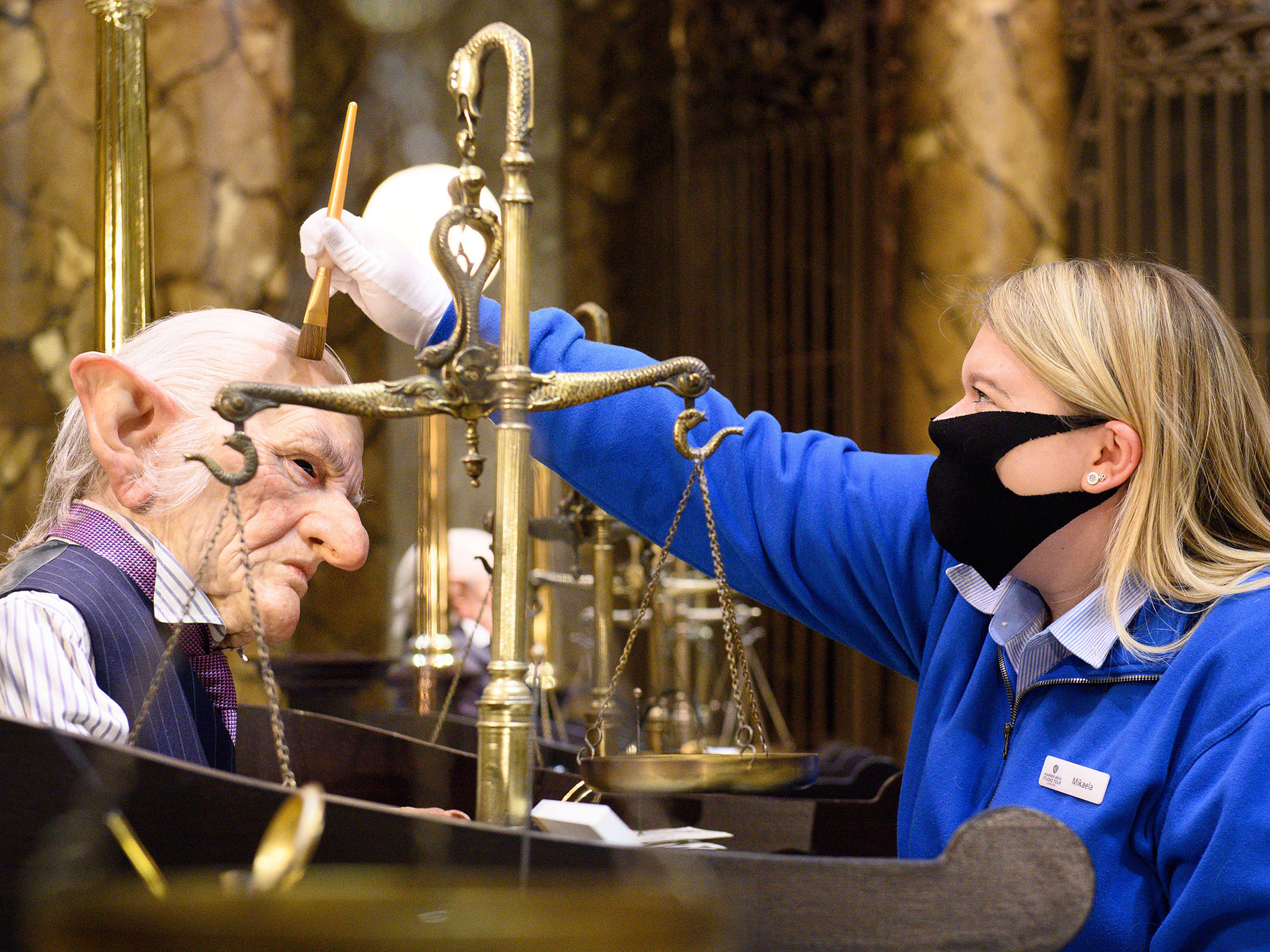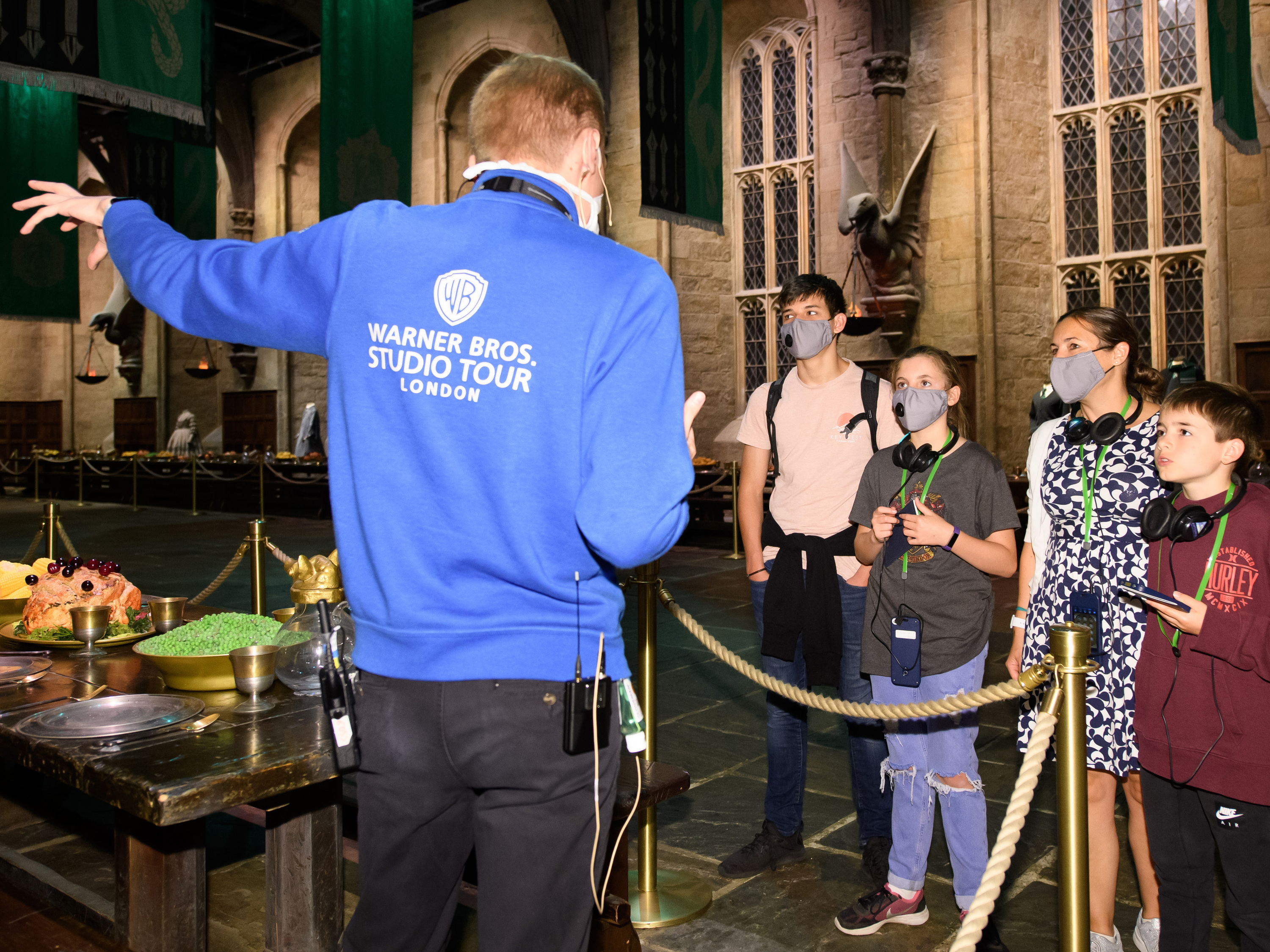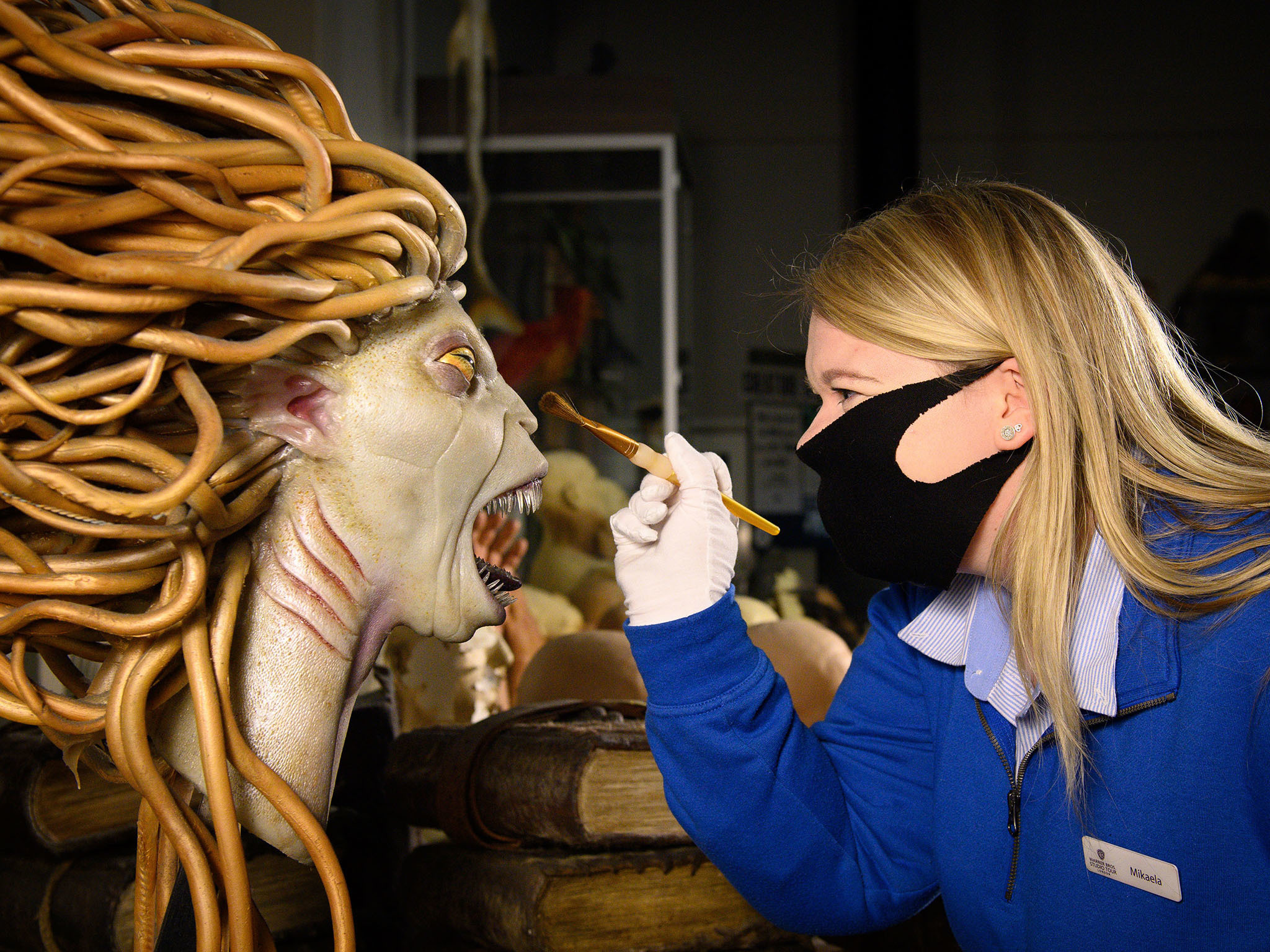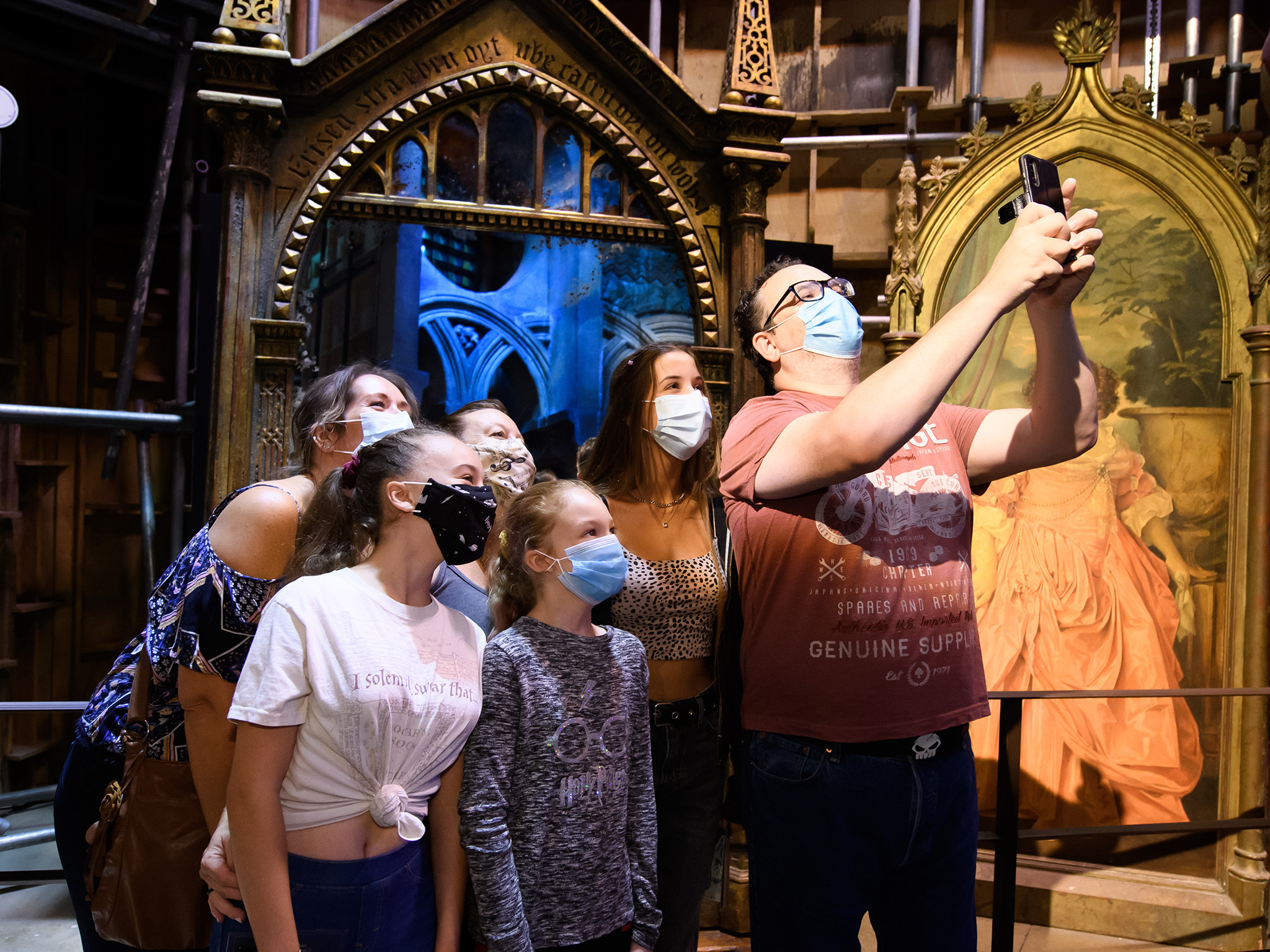 Overwhelmed with possibilities? Find the best stuff to do now the city's opened up (a bit more)
Answer the age-old question, "what Harry Potter house am I?", in our Harry Potter house quiz