The Castlefield viaduct in Manchester is a majestic piece of design. Fashioned out of solid steel, the structure features 56 magnificent arches and 330 metres of rugged Victorian engineering. Very near Mancunian institutions like HOME and the Science and Industry Museum, it's one of the city's most historic – and strangely underappreciated – sites.
The old railway line has been sitting derelict for more than half a century – but will soon be jolted back into public use. Plans are under way to transform it into a 'sky park', a bit like New York's High Line or Paris's Promenade Plantée.
The National Trust is behind the initiative, and intends for the park to be open to the public and completely free to access. In time, it's hoped the viaduct will be transformed into a relaxing, flower-filled green space, and provide new walking and cycling access to several areas of south Manchester. Here are a few snazzy artist's impressions: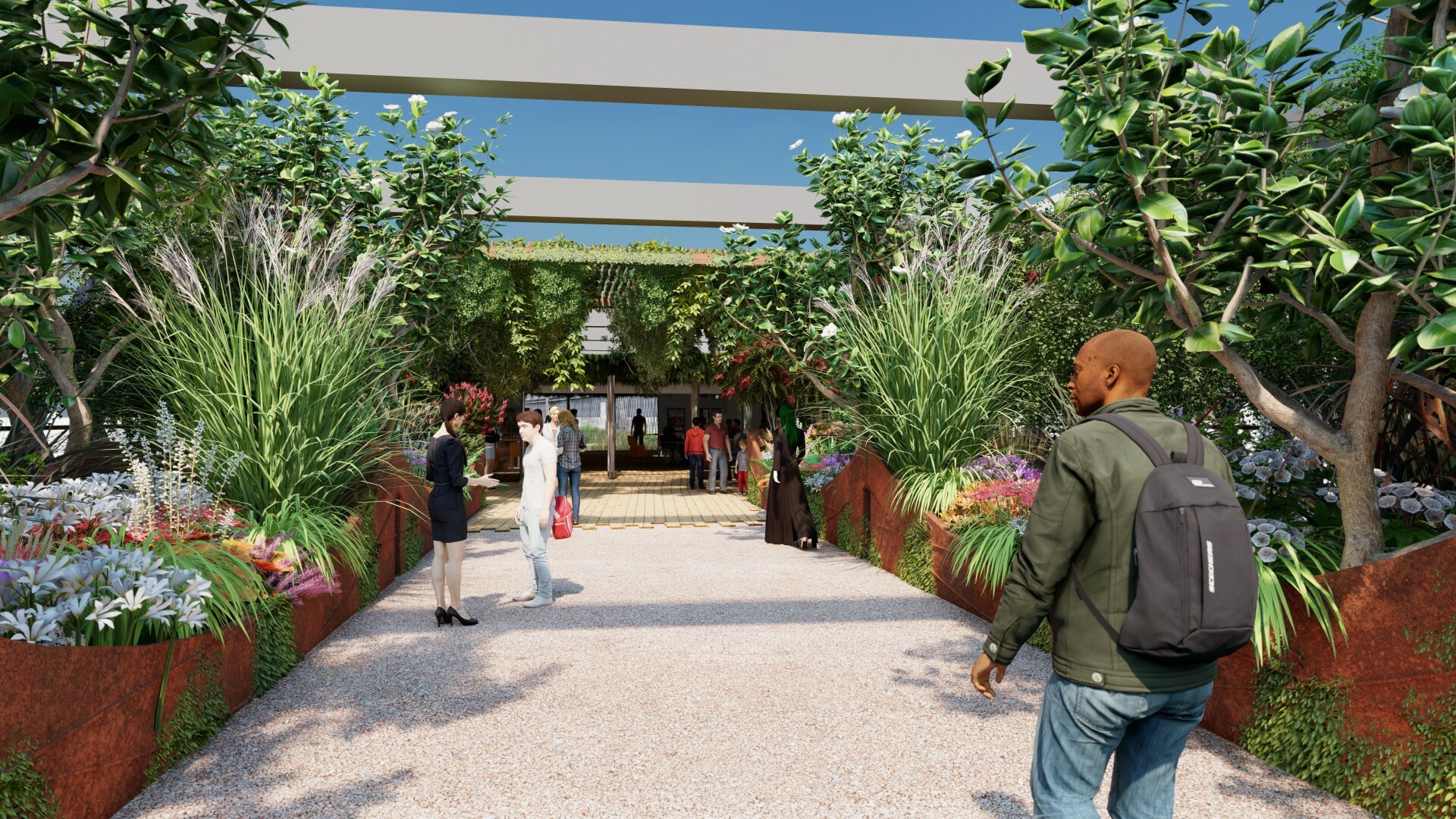 The viaduct will include loads of info designed to educate visitors about both its own history and wildlife in the local area. It'll be the first time that it has been open to the public since the Grade II-listed site officially closed in 1969.
In other words, Mancunians have got a lot to be excited for over the next few months. The new 'sky park' is scheduled to open in a temporary form in July, the idea being that this version will test several different ideas for what the viaduct could become on a permanent basis.
It's expected that access to the viaduct will be free but ticketed. Keep an eye on the National Trust project page for more details and future developments.
Did you see that there's an epic rooftop bar on top of Dublin's Guinness Storehouse?