The High Line in NYC guide
Here's everything you need to know about the High Line—NYC's elevated park that offers cool things to do and public art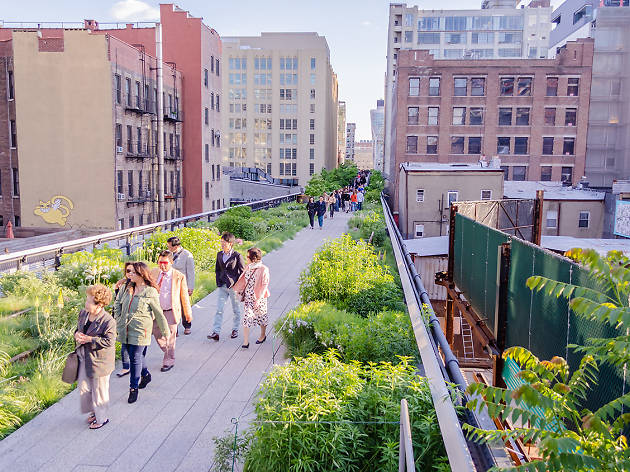 No matter the time of year, there's nothing quite like taking a walk on the High Line. NYC's elevated park is certainly one of the more popular New York attractions, and it's the perfect place to take out-of-town visitors. It was once a rail track, which went out of use in 1980. In 2009, the 1.45-mile-long strip was transformed into what is now considered one of the most unique parks in NYC. The urbanite playground features wildflowers, greenery and outdoor art installations in addition to killer views of New York's skyline. Below, you'll find everything you need to know as well as our recommendations for things to do on the High Line, including where to grab a bite and things to do nearby.
Where is the High Line NYC?
The High Line runs from Hudson Yards to the northern edge of Chelsea.
How do I get to the High Line NYC?
Take the 1 or C train to 23rd Street and walk up to Tenth Avenue.
Things to do at the High Line in NYC
The High Line in photos
Archive High Line coverage