When it comes to combating global warming, there are few cheaper, simpler, more effective ways to cool the planet than planting trees. They're simply the answer to everything. Clean the air? Plant more trees. Counter urban heat islands? Plant more trees. Reduce the need for air-conditioning? You guessed it, plant more trees.
Milan has cottoned on to this need for trees, and set out on an ambitious decade-long urban forestry project. Called Forestami, the initiative launched last year with the promise to plant a new tree for every inhabitant – aiming for three million by 2030.
So, how exactly do trees fight climate change? Aside from cleansing the air by absorbing carbon dioxide and releasing oxygen, they also provide cover and shade. In doing so, they counter the heat-absorbent qualities of roads and buildings, and what's more, they reduce the need for air conditioning indoors too.
And the benefits don't stop there. More trees equals greater biodiversity – not to mention the fact that they look absolutely gorgeous.
Under the direction of Politecnico di Milano, which is researching the most appropriate species of tree and the best planting locations, a quarter of a million trees have already been planted through the Forestami scheme.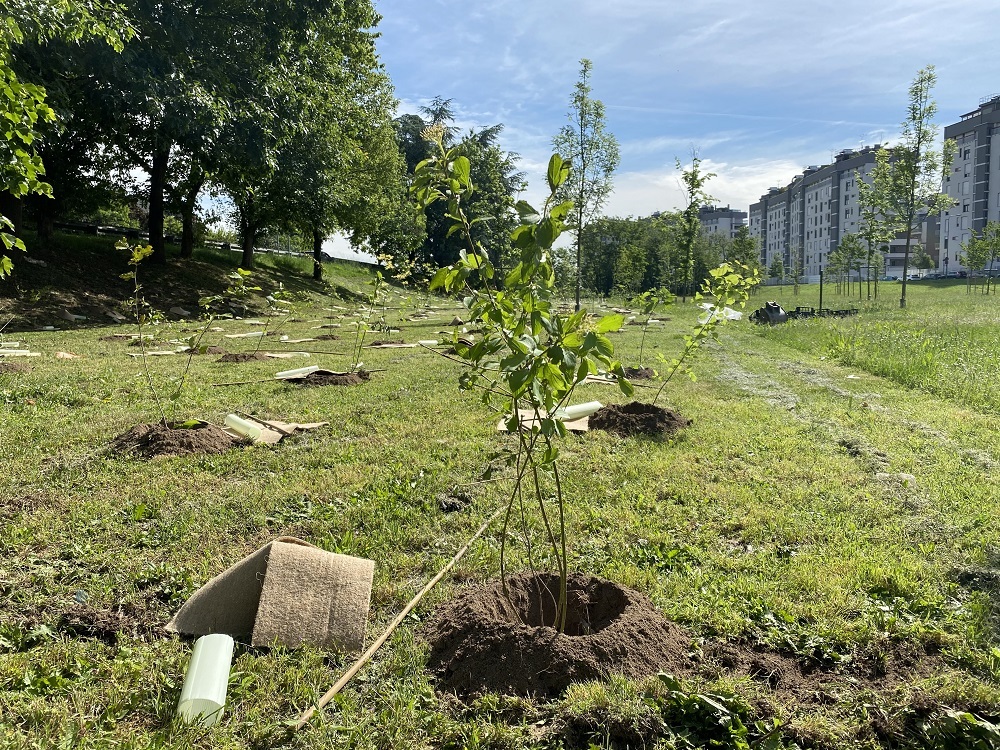 In collaboration with the city's 133 municipalities, Forestami plans to fill out Milan's streets, squares, courtyards and parks with new trees. But the project will also get creative, planting trees on rooftops and fitting them on to the façades of homes.
The president of Forestami's committee is architect Stefano Boeri, who first proposed the scheme in 2005. He's also known as the founder of the Milan Vertical Forest [Bosco Verticale] – so he's no stranger to ambitious, innovative urban forestry projects.
Here's a map showing what tree canopy coverage could eventually look like in Milan and its greater metropolitan area, thanks to the Forestami project. Dark green shows existing canopy cover, while light green shows the scheme's potential extra five percent of tree coverage.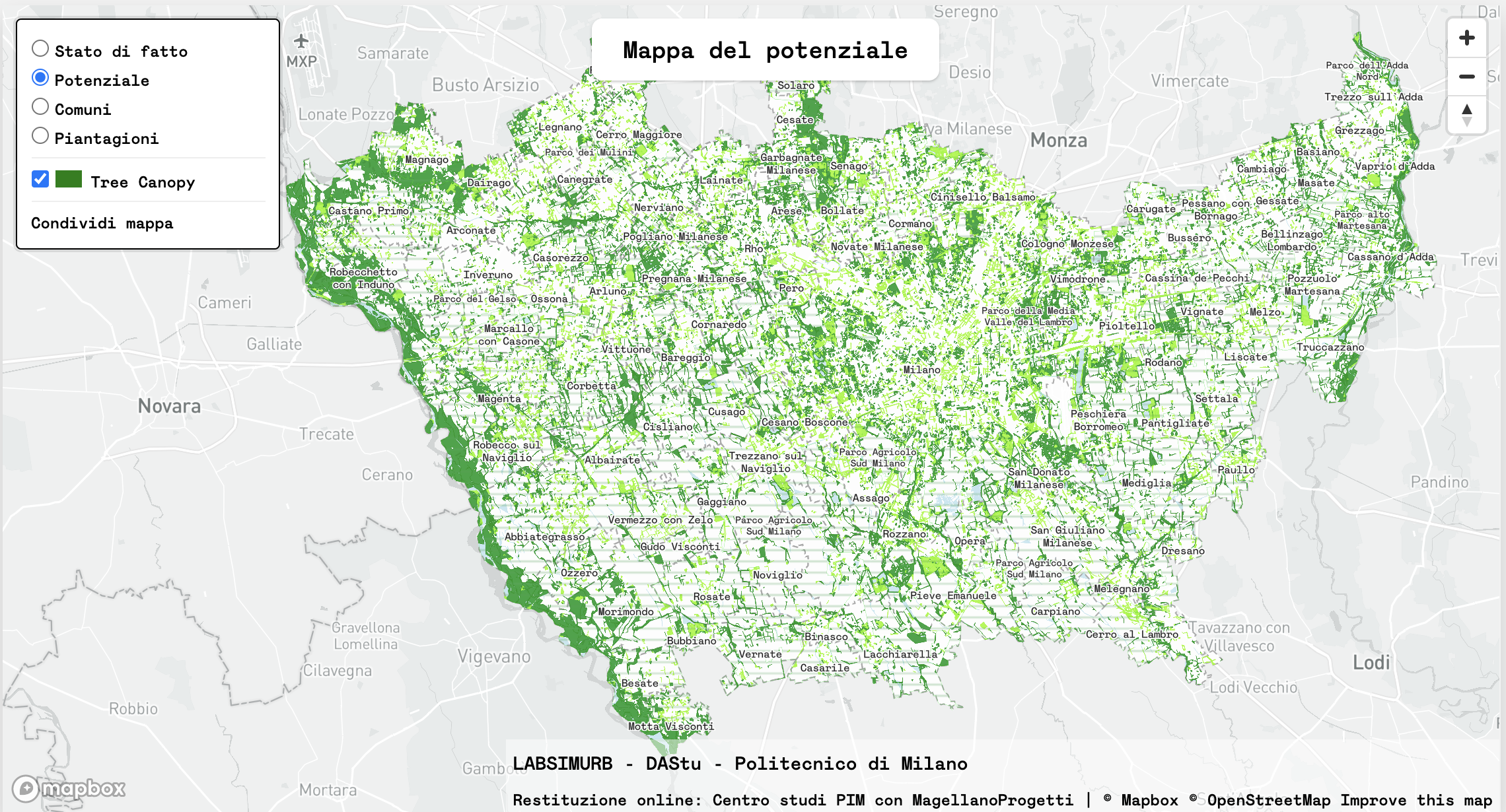 You can explore Forestami's map of plantations (and even gift someone a tree) on the project's official website.
More futuristic plans:
10 huge building projects that'll change our cities for ever
How Paris plans to become Europe's greenest city by 2030