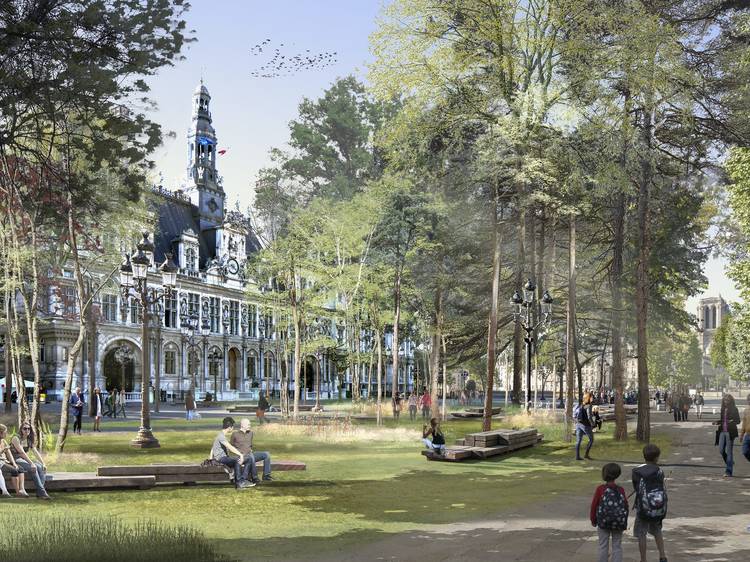 Photograph: Apur / Céline Orsingher
Paris's game-changing green makeover
If there's one thing Paris isn't, it's green. The streets are lined with tarmac, concrete, and lots and lots of limestone, and even the parks tend towards gravel rather than trees. Soon, however, the city centre could look a heck of a lot more rustic.
For starters, the city is planting four new 'urban forests' right next to major landmarks. By 2026, the mayor has also pledged to plant more than 170,000 trees across Paris, with 50 percent of the city covered by planted areas by 2030.
Many of the best aspects of lockdown life in Paris – there were some, promise – could also be made permanent: the 50km of temporary bike lanes, for example, and the iconic Rue de Rivoli going car-free. The grey, dusty, polluted Paris we all know may well soon be a thing of the past, and that's very much a good thing.