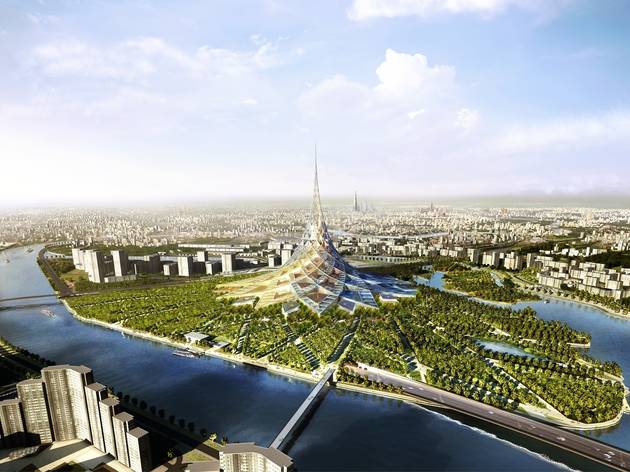 10 huge building projects that'll change our cities for ever
From urban forests to next-gen transportation, these super-cool developments will shape the future of urban life
Cities are great precisely because they change – constantly. Dazzling new buildings pop up seemingly overnight, old ones crumble. Sometimes whole areas are knocked down, only to be replaced (often controversially) by sparkling new developments. And then there's perhaps the defining urban trend of the past 50 years, the sprawl: the tendency for metropolises to spread further and further out to the extent 'suburb' and 'city limits' cease to have any real meaning.
So how are the world's greatest cities likely to change between now and 2030? Well, they're certainly going to get bigger – taller too. But many are also going to get a heck of a lot greener. Cities may be powerhouse polluters, but they're the places where the world's best brains are busy saving the planet. So the big developments of the next ten years include plenty of anti-car measures, 'urban forests' galore, and loads and loads of solar panels.
Already, it's happening: if you take a look at building sites around the world, there are all sorts of trailblazing towers, developments and urban forests currently under construction. The best will make our cities cleaner, greener, healthier and more beautiful places to live. Here are ten of the biggest, most impressive urban developments that could change the world's skylines by 2030.
RECOMMENDED: The world's best cities for 2021 have been revealed
Major urban developments transforming the world's cities
Discover the future of cities
What will our cities look like in six months' time? Or a year? Or five years? Or 25 years? To answer those questions, the best place to start is now.