Last night's MTV Movie & TV Awards was loaded with wild moments, from a slime-soaked Marvel megastar to a battle of (dim)wits between Ali G and Borat. But the broadcast offered more than a celebration of cinematic moments past with a glimpse of the hotly anticipated Lin-Manuel Miranda adaptation In The Heights.
The short clip drops viewers directly into a huge, lively, New York-set song-and-dance number centered on the central protagonist (Anthony Ramos_, giving viewers a quick taste of what to expect from the potential awards contender.
What is In the Heights?
Before he became an international sensation with runaway hit Hamilton, Miranda was a theater student at Wesleyan University. He began writing what would become In the Heights in 1999, first as a one-act before evolving into a full-fledged show with a massive cast and an embrace of the hip-hop storytelling that would become Miranda's stock in trade.
The story revolves Usnavi de la Vega — a Dominican bodega owner in Manhattan on the verge of closing his store — and friends and neighbors he comes to see as his own family. Incorporating salsa, soul, hip hop and other musical influences, the show is ultimately a musical celebration of love and family amid New York's Latinx diaspora and the personal conflicts that reside therein.
In the Heights premiered off broadway in 2008 and became a sensation, winning four of the 13 Tony awards for which it was nominated. It laid the groundwork for the stage-and-screen domination of Miranda, whose work has since included the global sensation Hamilton, an Oscar nomination for his music in Moana and even a role as heir apparent to Dick Van Dyke — cockney accent, chimney brush and all — in Mary Poppins Returns.
The film adaptation is a long time coming
The film adaptation of In the Heights has been in development by since its big splash at the Tony's in 2008, with a Universal adaptation ultimately being canceled in 2011. Subsequently, Miranda became a megastar, and interest hit a boiling point, with the rights for the adaptation initially going to the Weinstein Company before being auctioned off to Warner Bros. in 2016 in the wake of Harvey Weinstein's fall and subsequent convictions.
Directed by Crazy Rich Asians' John M. Chu, the film wrapped in 2018 but was delayed by the coronavirus pandemic. It will now simultaneously debut in theaters and on HBO Max.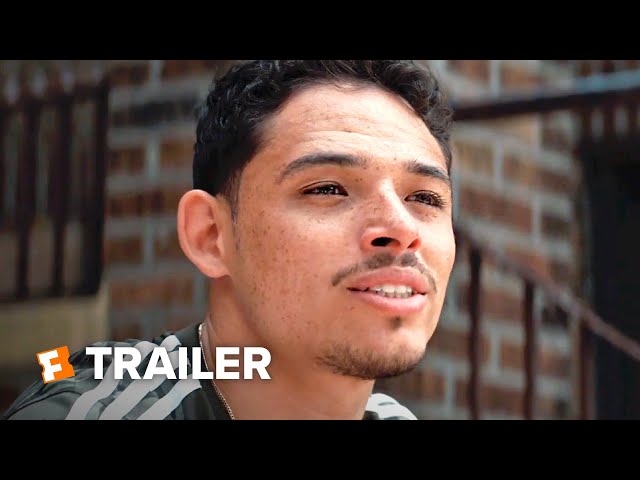 The full trailer is even grander
The full trailer, released in March, offers a wider look at the film's scope. And based on the preview, In the Heights looks to be a colorful fantasia of city life full of fountain-like fire hydrants and fireworks that should pull viewers back into the pre-pandemic verve of the city, with a tough of heightened reality courtesy of bright neon lights and gravity-defying choreography.
In the Heights stars Anthony Ramos, Stephanie Beatriz, Jimmy Smith, Leslie Grace, Marc Anthony and more. It premieres June 11.
See what Time Out thought of Hamilton