This year's lockdown-hit Cannes Film Festival was never going to go out without at least one show of Gallic defiance. And it came with festival head Thierry Frémaux sharing the planned line-up during an hour-long announcement-cum-friendly-natter on YouTube.

Among the 56 films announced were new ones from Wes Anderson, François Ozon, Naomi Kawase, Thomas Vinterberg, Maïwenn, Pixar's Pete Docter, and two from Steve McQueen.

Also, worth keeping an eye out for (when the time comes) is a debut effort by Viggo Mortensen, 'Falling', and 'Pennisular', Sang-ho Yeon's follow-up to his visceral zombie flick 'Train to Busan'.


McQueen had dedicated his two new films, 'Mangrove' and 'Lovers Rock', to George Floyd and the Black Lives Matter movement. They form part of a five-movie anthology, 'Small Axe', that will tackle racism in the UK and will air on BBC and Amazon Prime. 'I dedicate these films to George Floyd and all the other black people that have been murdered, seen or unseen, because of who they are, in the US, UK and elsewhere,' says McQueen. 'If you are the big tree, we are the small axe. Black Lives Matter.'
Frémaux also confirmed that Spike Lee, the planned jury head this year, would have premiered his latest, 'Da 5 Bloods', at the festival. Instead, it will premiere on Netflix this summer.
The announcement itself offers a rare insight into Cannes's selection process and philosophy. Give it a watch if you have a few minutes spare (it starts at the 15-minute mark).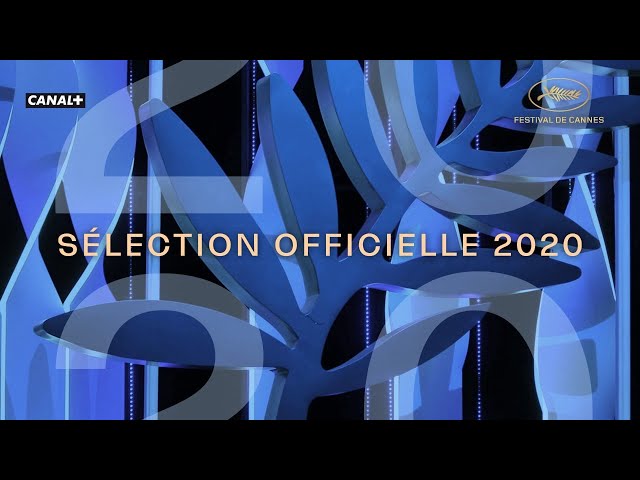 Check out the full line-up below:
'The French Dispatch', Wes Anderson
'Lovers Rock' and 'Mangrove', Steve McQueen
'Summer of 85', François Ozon
'DNA', Maïwenn
'Falling', Viggo Mortensen
'Last Words', Jonathan Nossiter
'Des Hommes', Lucas Belvaux
'True Mothers', Naomi Kawase
'Ammonite', Francis Lee
'Passion Simple', Danielle Arbid
'Souad', Ayten Amin
'Druk', Thomas Vinterberg
'Heaven', Im Sang-soo
'El Olvido que Seremos', Fernando Trueba
'Peninsula', Sang-ho Yeon
'In the Dusk', Sharunas Bartas
'Des Hommes', Lucas Belvaux
'The Real Thing', Koji Fukada
'Good Man', Marie-Castille Mention Schaar
'The Things We Say, The Things We Do', Emmanuel Mouret
'Limbo', Ben Sharrock
'Rouge', Farid Bentoumi
'Sweat', Magnus von Horn
'Garçon Chiffon', Nicolas Maury
'Teddy', Ludovic and Zoran Boukherma
'February', Kamen Kalev
'Un Médecin de Nuit', Elie Wajeman
'Enfant Terrible', Oskar Roehler
'Vaurien', Peter Dourountzis
'Nadia, Butterfly', Pascal Plante
'Here We Are', Nir Bergman
'Beginning', 'Déa Kulumbegashvili'
'Septet: The Story of Hong Kong', Ann Hui, Sammo Kam-Bo Hung, Ringo Lam, Patrick Tam, Johnnie To, Tsui Hark, John Woo, Woo-Ping Yuen
'Slalom', Charlène Favier
'Memory House', João Paulo Miranda Maria
'Broken Keys, 'Jimmy Keyrouz'
'Pleasure', Ninja Thyberg
'Ibrahim', Samuel Gueismi
'Gagarine', Fanny Liatard, Jérémy Trouilh
'16 Printemps', Suzanne Lindon

Looking for some Gallic cine-delights? Check out the 100 best French movies of all time.

Here are the best films and TV series to watch in June.