It's been more than two years since we last checked in with the rag-tag heroes of Netflix's global hit Stranger Things, and things are poised to look very different once season 4 rolls around next year… and not just because stars Millie Bobby Brown, Finn Wolfhard, Caleb McLaughlin, Noah Schnapp and Gaten Matarazzo are inching toward adulthood.
Season 4 of the Duffer Brothers' smash recently wrapped production, and it's is looking to be a globe-trotting affair, transitioning from the malls of Hawkins, Indiana to the frigid heart of Cold War-era Russia in addition to the eerie world of the Upside Down, with a haunted-house vibe added for good measure. And with the changes come new faces and new inspirations for the gleefully referential Amblin pastiche.
Here's what we know as excitement heats up for Stranger Things: Season 4.
When will season 4 debut?
The production was stalled repeatedly by COVID, but is presumed to debut in early 2022.
Is there a trailer for Season 4 yet?
The Stranger Things team has been smart in dropping various teasers online to keep fans thirsty, the most recent of which offers a potential taste of the tonal shift this season (more on that in a bit), which could go full haunted house:
We've also gotten a glimpse of the Hawkins Lab in flashback, alluding to the return of a certain Season 1 Big Bad: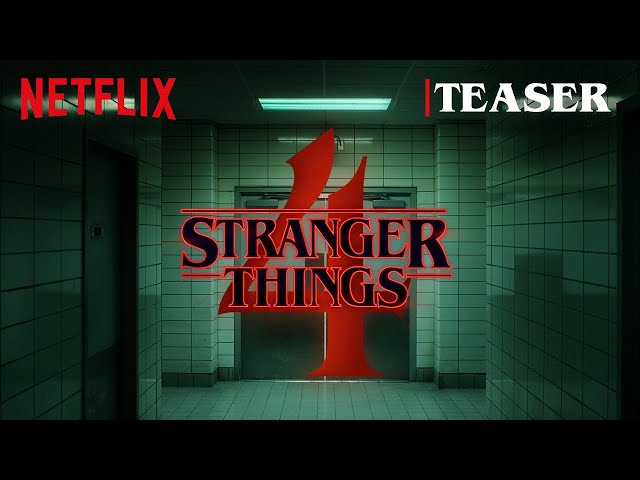 And a snowy Russian railway signaling the resurrection of a certain surly Hawkins cop: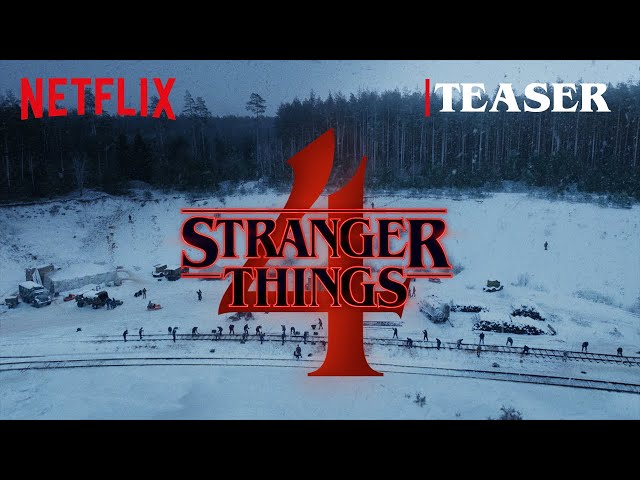 What will season 4 be about?
When last we saw the heroes, they had successfully fended off another onslaught of mind-controlling inter-dimensional demons and a Russian invasion of their quaint suburban mall. With David Harbour's police chief Hopper presumed dead, the Byers family – Winona Ryder's Joyce along with Schnapp's Will and Charlie Heaton's Jonathan – moved to another town, separating the core group.
In a post-credit stinger, it was revealed that the Russians had taken an 'American' with them when they fled Hawkins following the destruction of their secret research facility. That's been confirmed to mean Hopper, though some have speculated it's also in reference to Mathew Modine's Dr. Brenner, who was never seen in the aftermath of season 1's Demogorgon attack. Either way, we could be getting some sort of Great Escape action.
Meanwhile, the latest teaser threw in some serious Shining vibes by flashing back to the story of the Creel family, whose patriarch seems to have gone full Jack Torrence on his little girls decades ago. In the same teaser, the core cast is shown exploring the dilapidated Creel house like a gaggle of Scooby-Doo extras, with Mike sporting a fantastic Kid 'n Play hairdo and Dustin doing his best Sherlock Holmes impression. All signs point to the Upside Down taking on a sinister influence akin to the Overlook Hotel.
In addition, Brown's Eleven will very likely continue her quest to discover her past. Eagle-eyed fans spotted an X-Men reference in the show's materials, with one character leading a group of teen nerds called 'The Hellfire Club,' in homage to a villainous cabal from comic lore. Some have taken that as a sign that Eleven could become a more destructive force akin to X-Men's tragic Jean Grey (AKA Dark Phoenix), though it could just be one of the various easter eggs and nods the show is known for.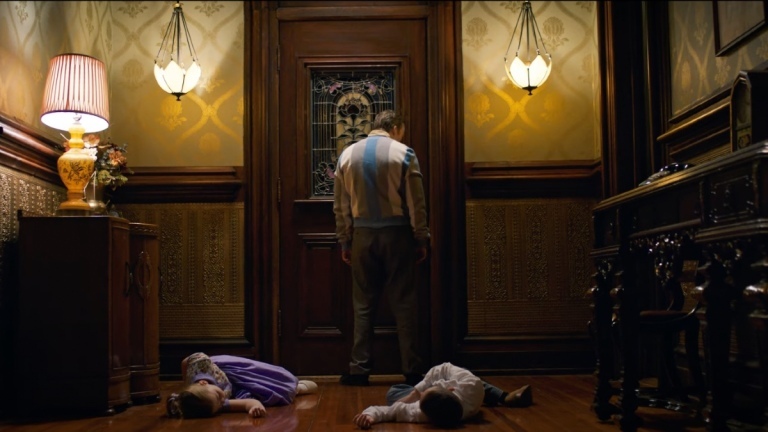 What will the tone of Season 4 be like?
A Spielbergian heartbeat is embedded in Stranger Things' very DNA, along with a love of Dungeons & Dragons. But each season leans hard into a specific set of influences to set its tone. Season 1 heavily referenced the works of Stephen King and the films (and music) of John Carpenter. Season 2 took cues from Ghostbusters and Aliens, while season 3 expanded its vision with riffs on everything from Terminator to Fast Times at Ridgemont High, Red Dawn and Invasion of the Body Snatchers.
Those trends should continue with season 4, which breakout star Keery (bully turned world's-best-babysitter Steve) told Games Radar would be the gnarliest yet, saying, 'This is definitely going to be a lot scarier than prior years.'
With A Nightmare on Elm Street's enduring boogeyman Robert Englund cast as the institutionalized Creel patriarch, it's likely Keery isn't exaggerating. The latest trailer's haunted-house theme is already packed with homages to everything from The Shining and The Amityville Horror to old Abbott and Costello films and even Young Sherlock Holmes.Expect a wild, scary ride.
Who is returning for season 4?
All the series surviving are on board: Core quintet Brown, Wolfhard, Schnapp, McLaughlin and Matarazzo will continue their adventures along with Winona Ryder, Natalia Dyer, Charlie Heaton and Keery. Last season's new additions Maya Hawke and Sadie Sink – who played snarky ice-cream scooper Robin and new kid Max, respectively – are also back on board. Modine is also confirmed to appear, whether in flashback or current day. And of course, Harbour and his beard will be busting heads in the Gulag.
Who is joining the cast?
Anne with an E star Amybeth McNulty has signed on as fast-talking band-nerd Vickie; Myles Truitt of Kin is on board as a Hawkins basketball star caught up in the horrors bubbling underneath the town; Regina Ting Chen will play a guidance counselor; and Grace Van Dien – daughter of actor Casper – will show up as a popular cheerleader harboring a dark secret.
The group joins previously announced Englund, who will play Victor Creel, now elderly and imprisoned in a psychiatric hospital. The presence of the Freddy Krueger icon continues a Stranger Things' tradition of dipping into its inspirations to fill out its cast: Season 2 notably included Sean Astin, who starred as the main character in The Goonies, which itself heavily influenced Stranger Things.
Other new cast members include Jamie Campbell Bower, Joseph Quinn, Eduardo Franco, Tom Wlaschiha, Sherman Augustus, Mason Dye and Nikola Djuricko.
25 Netflix originals to binge right now