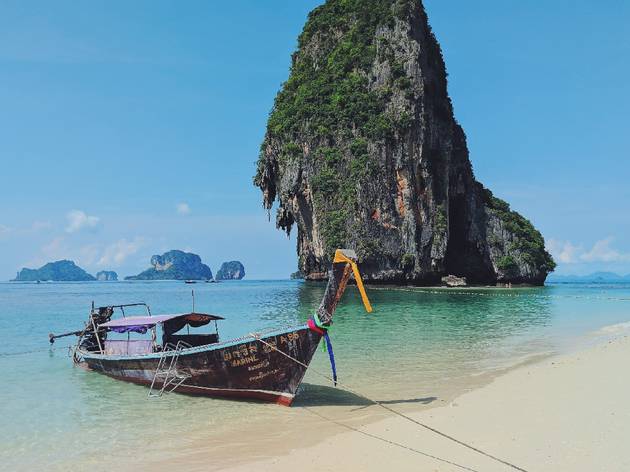 Thailand will reopen to some travellers from July 1
Pubs and bars in the southeast Asian country will reopen as some kinds of foreign travellers are permitted entry
Posted: Monday June 29 2020, 12:51pm
We could all do with a fun-filled, sun-splashed trip after the horror of early 2020. So it's fortunate for housebound globetrotters that countries from Mexico to Indonesia via Greece have already reopened to visitors, or announced plans to do so soon. Now Thailand says it, too, will welcome some international travellers again from July 1.
Foreigners with work permits, residency or families in Thailand will be allowed to enter. People seeking certain types of medical treatment such as fertility treatment may also be allowed into the country, as will people travelling from Japan, South Korea, Singapore, China and Hong Kong for business.
All new arrivals will be subject to a 14-day quarantine. Visitors will be expected to wear face masks in public, follow social-distancing guidelines and wash their hands regularly.
Pubs and bars in the country will also reopen on July 1.
It's not great news for everyone else hoping to visit Thailand soon, though – the southeast Asian country says there are no current plans to lift general flight suspensions.
Following the lead of countries like Cyprus (which have imposed restrictions on travellers from the UK and the US, among others), Yuthasak Supasorn, governor of Thailand's tourism authority, told CNN last month that when Thailand does reopen the country would only allow citizens of those countries in 'if their situation has truly improved'.
He also said it was likely there would be restrictions on where travellers could travel within the country, suggesting islands like Koh Pha Ngan and Koh Samui could become closed-off resorts.
Still, if you're dreaming of blue skies and calm tropical seas before the year is out, it's just possible Thailand has your back.
Remember, many countries are still warning against all non-essential travel and some are quarantining all overseas arrivals, including their own returning citizens. Check all the relevant restrictions before you think about travelling.
When will you be able to travel again? Here's what we know so far.
Where can you go on holiday right now? These are all the countries that have already reopened their borders.
Share the story