Outdoor swimming has been having a moment in cities for what feels like years now. Exploring a place on foot is great, but few sensations beat paddling along an urban waterway, looking up at the towering cityscape around you (and feeling like you're getting fitter while you're at it).
But actually, when it comes to making open-water swimming safe and accessible, some European cities are lengths ahead of the rest.
Take Copenhagen, a city famous for its super-clean waterways, where locals can take a dip in its many harbour baths and designated swimming zones. These include Islands Brygge Harbour Bath, which is right in the middle of the central business district.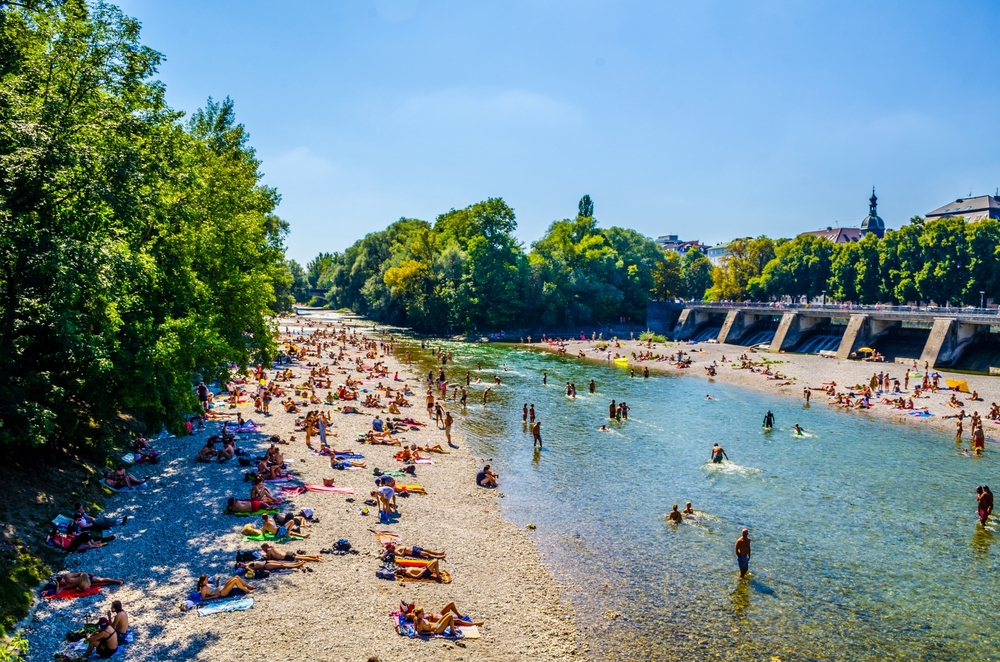 In Munich, meanwhile, open-water swimming in the Isar has become increasingly popular in recent years after an 8km stretch of the river was cleaned up in the early 2000s. The water is routinely disinfected and purified by UV filtration, and has become so clear you can see native Huchen fish swimming in its depths.

Paris, too, is cleaning up its act, ahead of hosting the 2024 Olympics Games. A whopping €1.4 billion has been invested in improving the conditions of the Seine since 2016. Plans are currently on track to make it swimmable by the time the games roll round. The open-water and triathlon events are scheduled to take place in the river, and five designated swimming zones will open the following year.

While the ever-murky waters of the Thames means that London is an unlikely candidate to become a paddlers' paradise, there is some talk of a similar scheme in the UK's capital. Developers Thames Baths recently ran a successful Kickstarter raising funds to assess potential sites for a series of floating lidos filled with filtered river water, and Tower Hamlets Council has also dipped a tentative toe in the project. If it does come off, we predict it'll make a serious splash.

More cool city plans: