Fantastic news for anyone who wants to participate in Coachella but doesn't want to buy tickets without knowing who's playing: The festival will once again be live-streamed on YouTube.
Coachella recently announced its return in 2022, with tickets for the April 15-17 and April 22-24 festival in Palm Desert going on sale Friday, June 4. However, with zero performers attached and COVID travel concerns still top of mind, many aren't quite ready to drop $449-$1,049 on tickets at the moment.
The news isn't exactly surprising, given YouTube has screened select shows from the massive and iconic event for the past 10 years. But for those reluctant to take a leap of faith, it's a welcome balm against FOMO.
"As the world's biggest virtual stage, we are more excited than ever to celebrate live music and to bring two weekends of extraordinary performances to music fans around the world," YouTube said in a statement.
Coachella was one of the first major events to cancel in 2020. It was to be headlined by a reunited Rage Against the Machine, Travis Scott and Frank Ocean, with dozens of other artists scheduled to perform. Speculation has circulated that the event will attempt to re-book as many of the previously announced names as possible.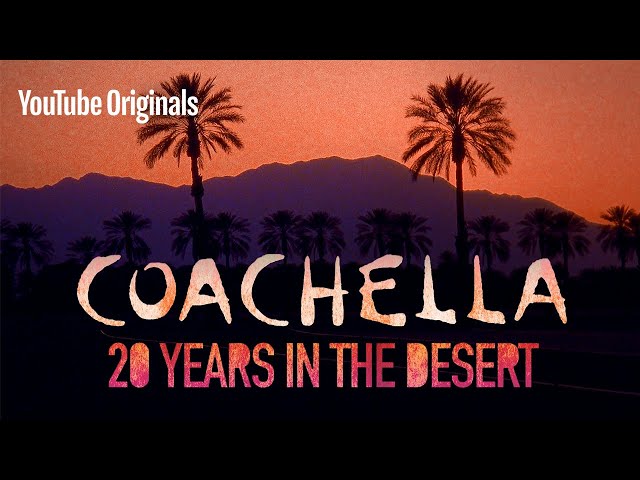 Around the time of cancellation, YouTube released the feature-length documentary Coachella: 20 Years in the Desert to commemorate the fest's legacy and some of its most iconic performances, including Madonna, Paul McCartney, Beyonce, Radiohead and others.
While the event has yet to announce any acts, it did release a roster of visual artists whose work will transform the outdoor venue and surrounding Palm Desert into a living gallery. That's not likely to entice those who are on the fence to invest in tickets — nor is Coachella's announced payment plan for tickets — but it's a good sign that things are expected to return to normal.
To be fair, this is Coachella, not Fyre Fest. It very much will happen barring a new pandemic wave, and the headliners are bound to be legendary. Rolling the dice on presale tickets June 4 isn't likely to land you front-row seats to a Smash Mouth show… Though the recently announced Lollapalooza roster did include Limp Bizkit, so anything is possible.
Bookmark our 2022 Coachella guide for up-to-the-date info on the fest
And start planning a desert retreat with our guide to Palm Springs