While it might be mostly unknown to anyone who isn't a proper film buff, Spain's Tabernas desert has an essential place in cinema history. One of Europe's only deserts, the Tabernas found fame in the 1950s and '60s after filmmakers realised it made a reasonably solid substitute for the American Wild West. It quickly became a focal point for the entire 'spaghetti western' genre: European (mostly Italian) directors making some of the best ever cowboy movies.
The Tabernas desert was used to film the likes of Sergio Leone's celebrated Once Upon a Time in the West and the Dollars trilogy – among many, many other European-produced western films. And the area is famous for more than just westerns. Loads of sandy big-screen epics have been filmed at the Tabernas over the years, from Conan the Barbarian and Lawrence of Arabia to Indiana Jones and the Last Crusade. It's so important, in fact, that in 2020 Tabernas was made one of the 12 treasures of European film culture by the European Film Academy.
And now, excitingly, a bit of Tabernas is up for sale. An 8.5 hectare plot where Sergio Leone filmed much of Once Upon a Time in the West has gone on the market, complete with plenty of the site's original film set features.
The property currently hosts a tourist attraction which is one of the area's three main western film sets. Mosey through its dusty streets and you'll find a saloon bar, shops and stables, as well as public bathrooms and a photography studio.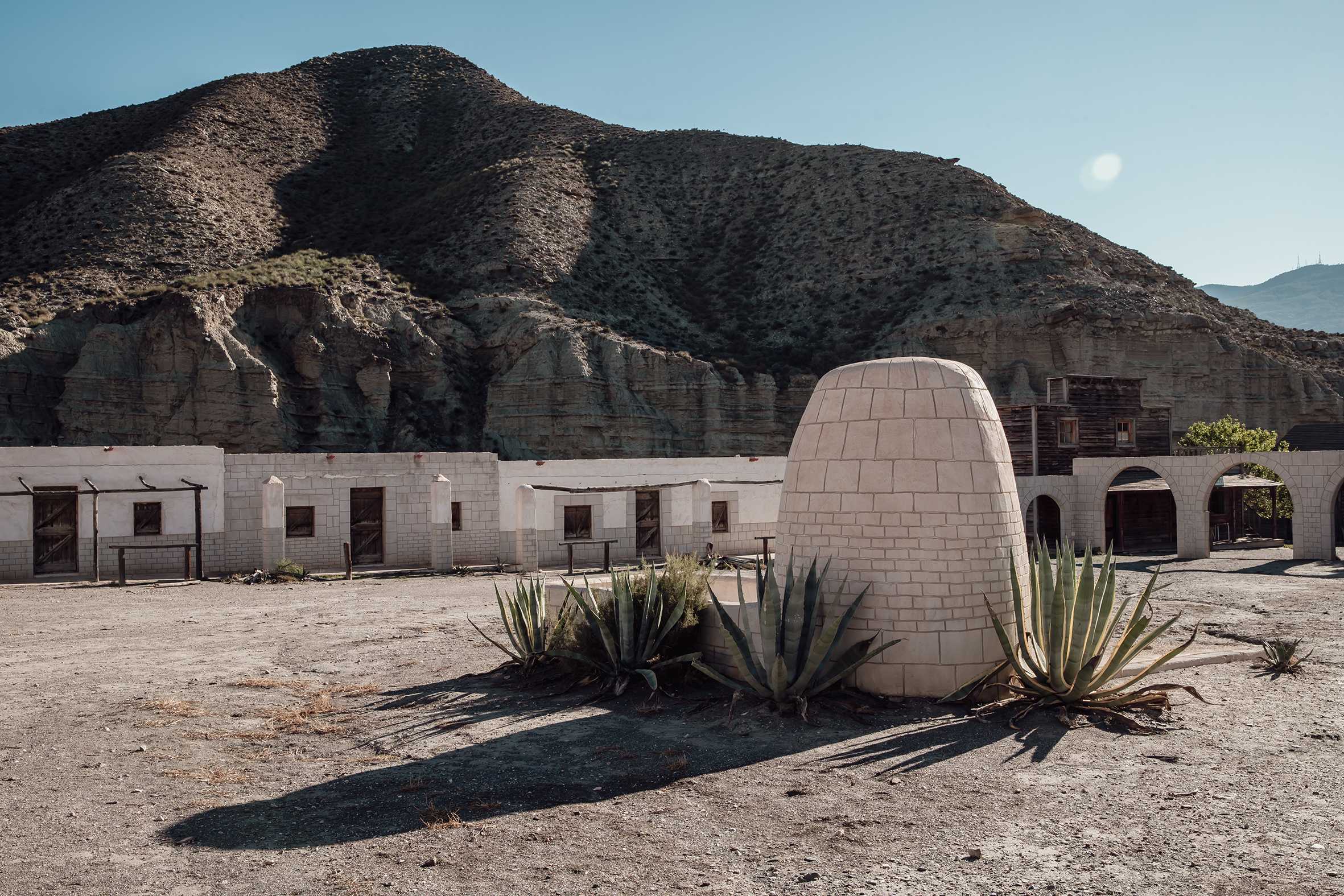 So how much will all this set you back? Well, it is, unsurprisingly, a bit spenny. The asking price on the Idealista agent's website is a pretty steep €2.8 million (£2.4 million, $2.8 million). That's certainly a fistful of dollars, if not a few dollars more. But we guess that's the price you pay for your own slice of cinema history, eh?
If you're keen to find out a bit more about the property, you can read more about it and see some pictures here.
Now check out our list of 101 places all movie lovers should visit.