Drive a few kilometres south from the northwest Turkish spa town of Mudurnu and you'll come across an exceptionally strange sight indeed. Here you'll find an entire town of hundreds of Disney-style mini-palaces, complete with turrets and OTT-glamorous towers. Only there's no people in sight – and not even any roads.
The place is called Burj Al Babas and it's a ghost town consisting of half-completed mini-castles that were apparently inspired by French châteaux. There are currently nearly 600 of the palaces, though there were supposed to be more than 700.
So why on Earth are all these palaces just sitting there, completely empty? Well, Burj Al Babas was initially a luxury real estate project. Construction began in 2014 but was soon halted by complaints from conservationists and environmentalists, while the company that was responsible for it got burdened with loads of debt and went bankrupt. The pandemic appears to have been the final nail in the project's coffin.
The idea behind the town was to create hundreds of palaces and put them up for sale, each one with its own pool, jacuzzi and underfloor heating. The town itself was intended to also have its own shopping centre, restaurants, spas, Turkish baths and golf course. Each pad could apparently have sold for up to £440,000 ($542,000).
As it stands, all the palaces of Burj Al Babas are unfinished and the town is totally un-landscaped – meaning that it doesn't even have any roads. Here are a few more pics of the place.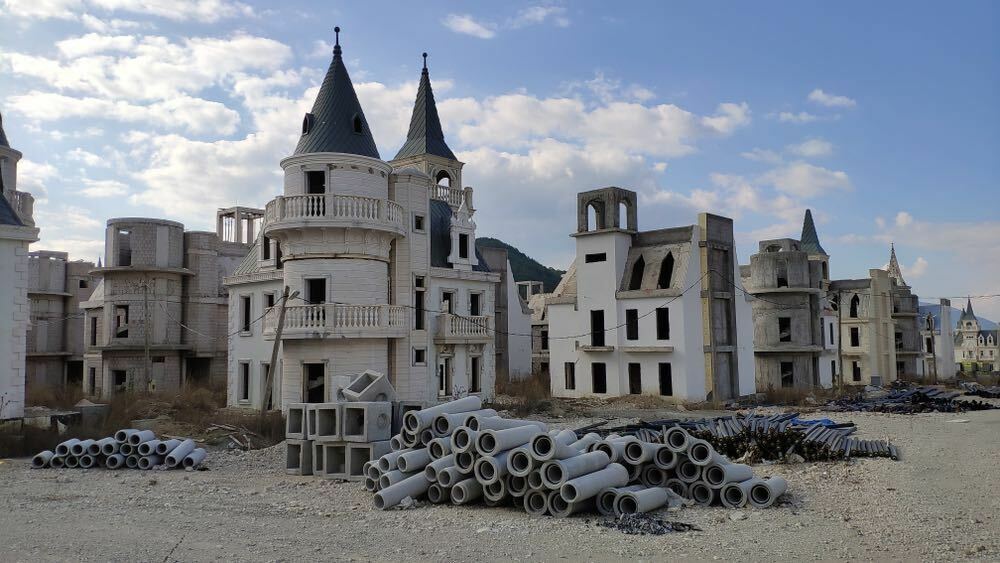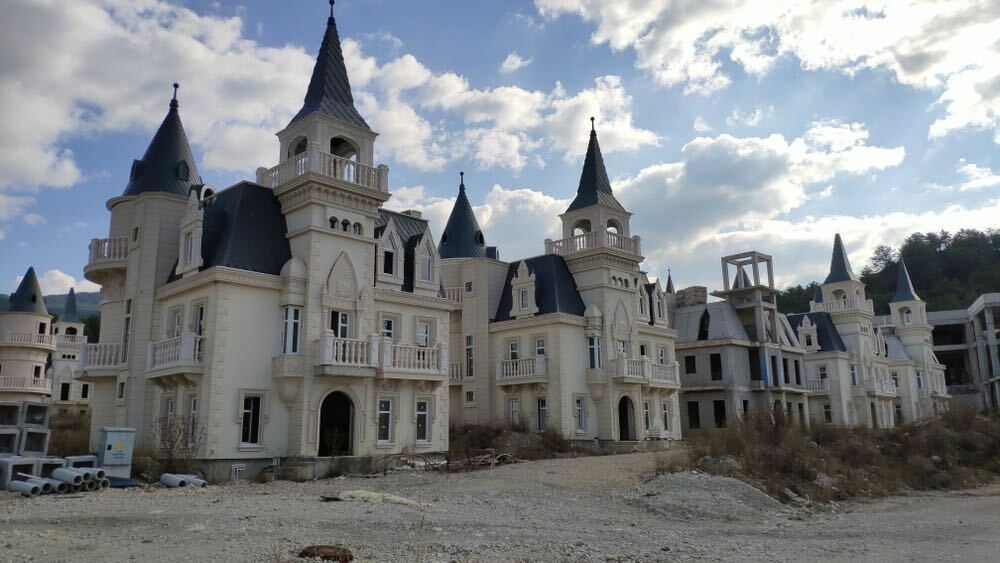 As you can see, not only are the palaces empty: they're pretty ugly, too. Even if they'd been completed, one imagines that the town would have looked exceptionally weird and out-of-place in the surrounding landscapes of Bolu province.
Thanks to project funding issues, conservation efforts and the pandemic, it looks extremely unlikely that work on Burj Al Babas will ever resume. It's likely to remain an odd ghost town for the foreseeable – and it's certainly not the only strange abandoned town in Europe. Have you heard of Craco, Italy's incredible abandoned 'ghost village'?
Now discover more cool abandoned places you can visit around the world.
Stay in the loop: sign up to our free Time Out Travel newsletter for the latest travel news and the best stuff happening across the world.