Heads up! We're working hard to be accurate – but these are unusual times, so please always check before heading out.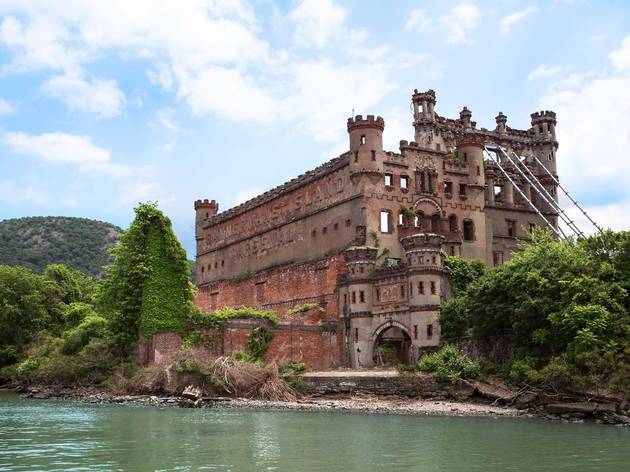 11 incredibly spooky abandoned places you can visit around the world
These eerily beautiful abandoned buildings and landmarks across the globe are guaranteed to give you the creeps
Shattered windows, graffiti-splashed walls, overgrown rooms: there's something truly unsettling about buildings and landmarks that have been abandoned to the whims of nature and human vandalism. For urban explorers and fans of obscure history alike, there's immense joy to be had in tracking them down and learning all about their past.
From New York to Hong Kong via Croatia's Adriatic Coast, here are 11 of our favourite abandoned buildings around the world – plus the unusual stories behind them.
Perhaps they were deserted because of natural disaster, or war, or political change. Perhaps it was something as banal as legal trouble or financial mismanagement. Either way, these structures around the world that, for whatever reason, someone at one point decided were no longer needed.
Some such buildings have bleak backstories to match their chilling image. But in actual fact, it's often more prosaic buildings such as churches, hospitals and schools that assume the spookiest atmosphere when all the humans up sticks and nature begins to take over. No doubt it's because they were once so brilliantly full of life.
Spookiest abandoned places around the world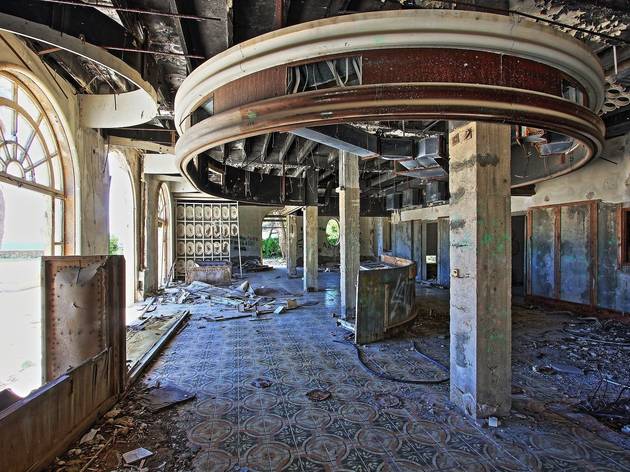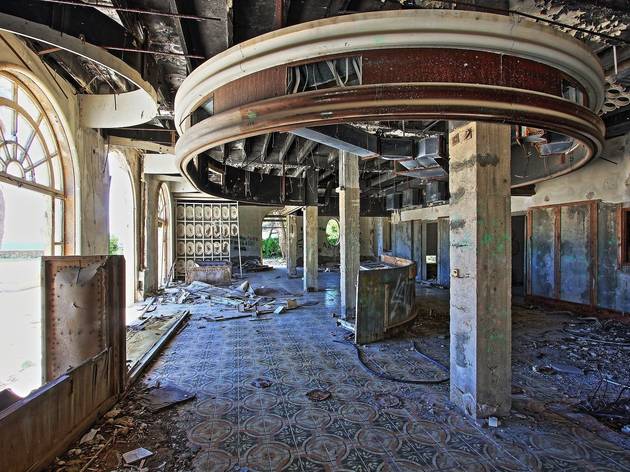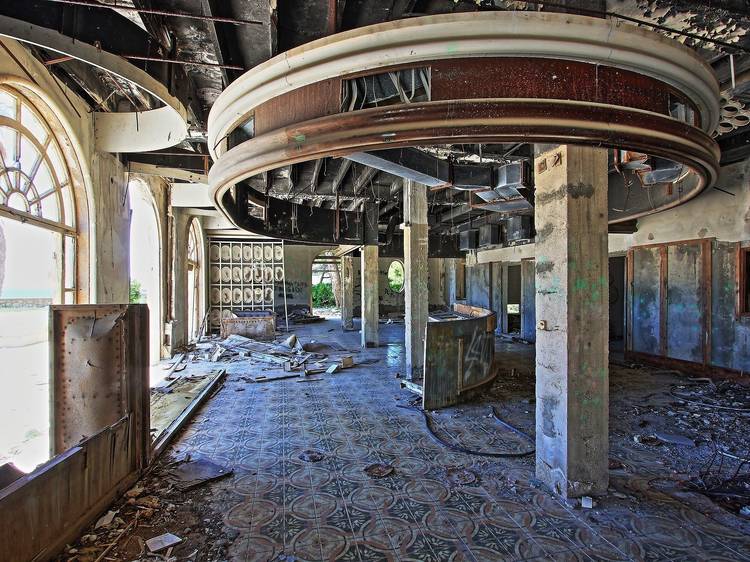 Photograph: Pixabay
Kupari hotel resort in Croatia
Comprising five hotels built for Yugoslavia's military elite on the Adriatic coast, the once-exclusive Kupari resort has been left in looted, torched, ivy-smothered ruins for nearly three decades. Thousands of military officers and their families would holiday here every year during its heyday (even a certain President Tito).
Know before you go: In a rare boon for urban explorers, all five hotels at Kupari are relatively accessible to visitors. Look out for broken glass.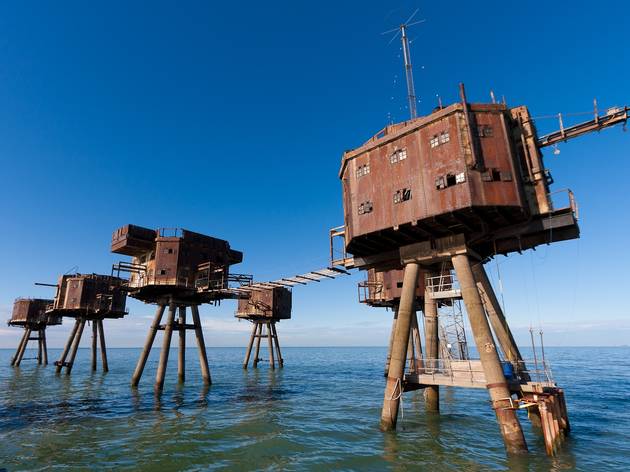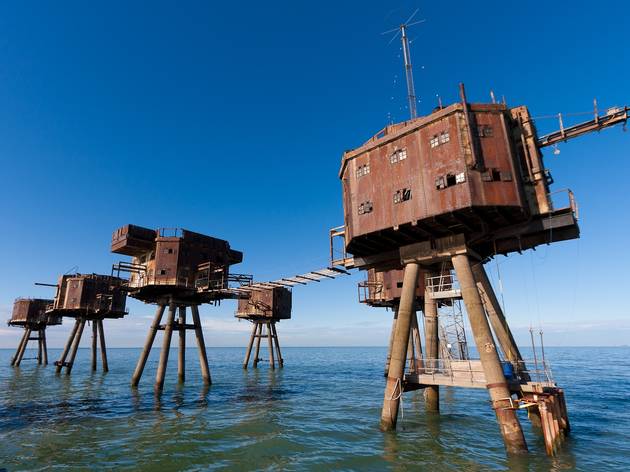 Photograph: Wikimedia Commons / Russss
The Maunsell Sea Forts in England
These alien invaders in the middle of the Thames Estuary are the Maunsell Army Forts, part of a defence network of anti-aircraft towers built during World War II. Each fort comprises seven stilted buildings centred a main command tower. They were all decommissioned in the '60s, and now only two fort clusters – Redsands and Shivering Sands – remain.
Know before you go: The forts aren't maintained and so it isn't advisable to try to get inside (and probably illegal too). You can see them by boat or from nearby Shoebury East Beach.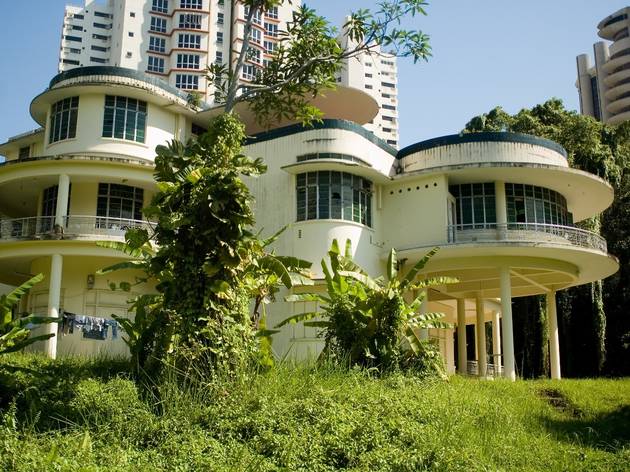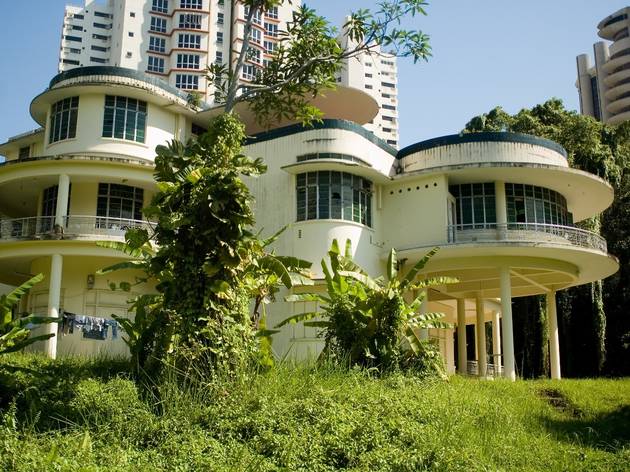 Photograph: Flickr / Jonathan Lin
Chee Guan Chiang House in Singapore
This art deco-inspired house was built by Singaporean architect Ho Kwong Yew for wealthy Chee Guan Chiang, the son of a banking tycoon. After World War II, it briefly became accommodation catering largely to international visitors, but following a legal battle in the '70s, the building has remained completely empty. Peep behind the stylish façade these days, and you'll spy a thriving forest of shrubs and trees, along with fully decades' worth of graffiti.
Know before you go: You can get up pretty close, but crumbling walls and an excess of debris and broken glass make it unwise to actually go inside.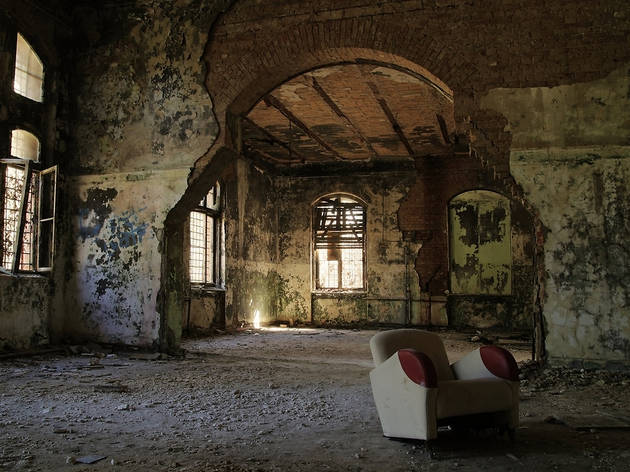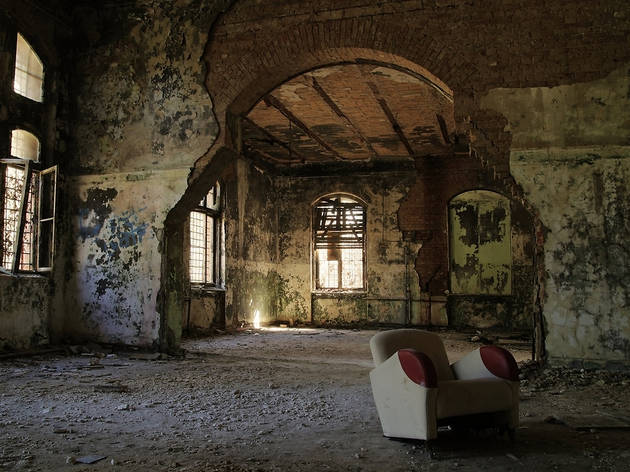 Photograph: Shutterstock
Beelitz-Heilstätten hospital in Berlin
A former nineteenth-century sanatorium for those with lung diseases, this derelict military hospital to the south-west of the German capital treated a young Adolf Hitler during World War I. It also served as a field hospital during WWII, before being occupied by the Russians and treating patients from across the Soviet Union for nearly 50 years. Since 1995, the surgery ward, psychiatric ward and much of the rest of the 60-building complex have been left to decay amid the lush surrounding woodland.
Know before you go: Many of the most striking buildings are cordoned off, but you can take tours – and roam free – around some other sections of the hospital. A newly built 'canopy pathway' is ticketed and allows you to take a look inside the main buildings for male and female patients, plus the kitchens.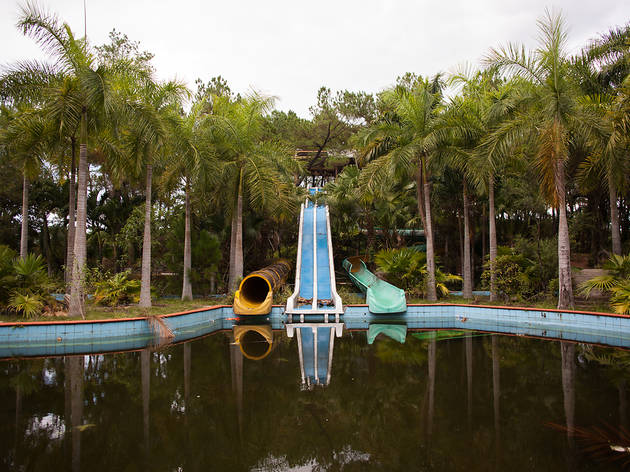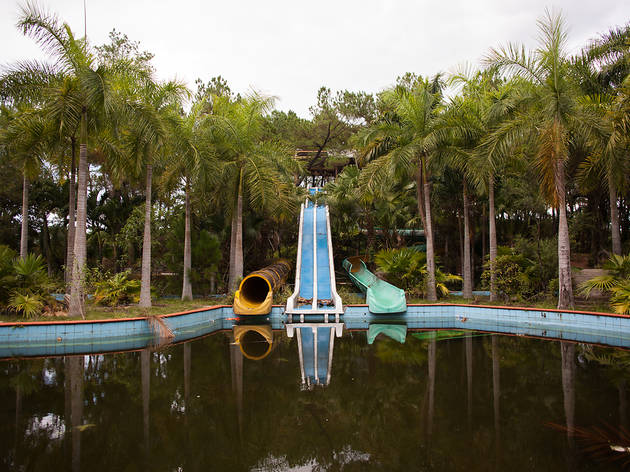 Photograph: Shutterstock
Ho Thuy Tien water park in Vietnam
The lifeless amphitheatre. The long-neglected water slides. The crumbling, three-storey dragon. There's a lot to take in at abandoned water park and marine life centre Hồ Thủy Tiên in Vietnam. The park opened to much fanfare to 2004, but closed within a few years due to financial trouble. Until recently, there were still crocs swimming in some of its pools – though, happily for visitors who fancy a pretty unusual dip, all have since been taken to an actual, still-functioning wildlife park.
Know before you go: You may have to ask around to work out the precise location of the park, but chances are, you'll be able to wander around quite freely once you're here. There may be a guard charging for entry at the gates.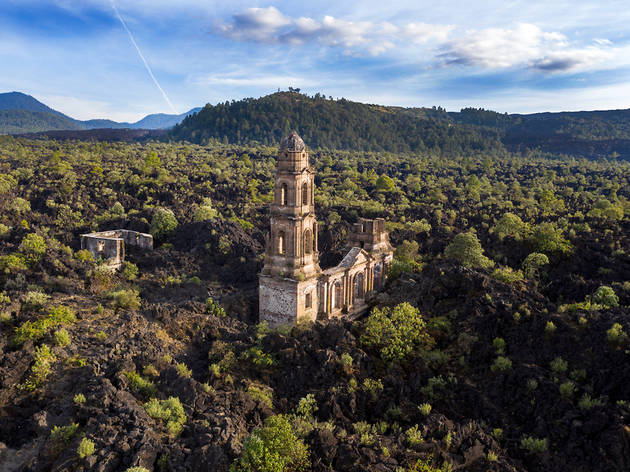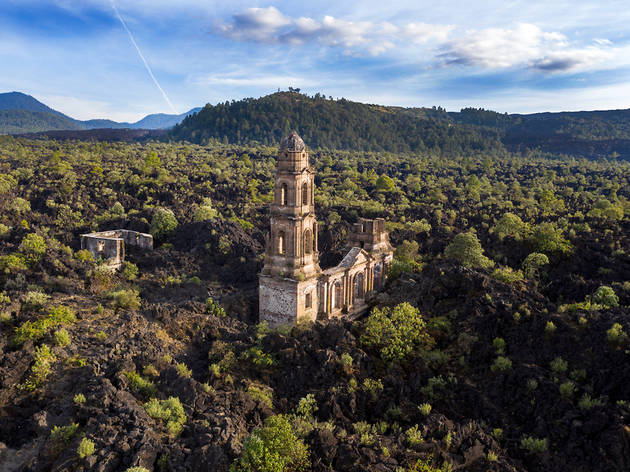 Photograph: Shutterstock
Church of San Juan Parangaricutiro in Mexico
The church of San Juan Parangaricutiro is all that remains of two Mexican villages that were destroyed by the Parícutin volcano during the '40s. Having emerged from a cornfield in 1943, it erupted and slowly covered the surrounding region in lava and ash over the next eight years. Lava eventually half-submerged the church, leaving only the altar and tower, which still stand to this day.
Know before you go: You'll have to walk an hour from the nearest bus stop in Angahuan – and climb over a heck of a lot of volcanic rock – to get here. But the paths are well marked and the church is relatively accessible.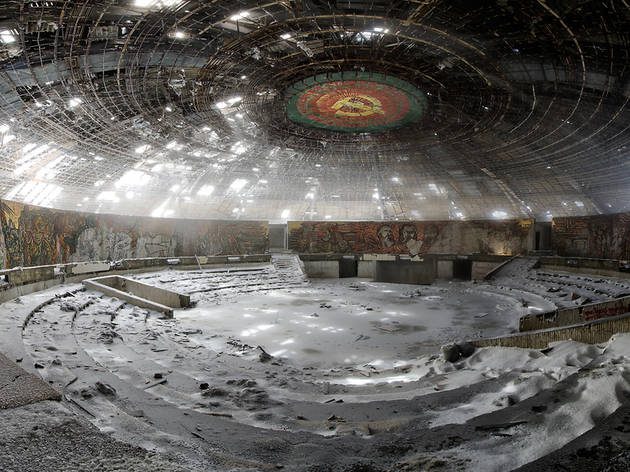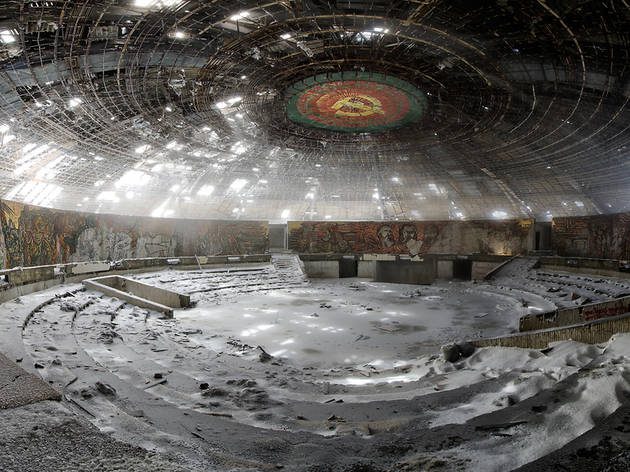 Photograph: Shutterstock
Buzludzha Monument in Bulgaria
This vast monument on Buzludzha Peak in the Bulgarian mountains used to be filled with large statues and huge murals of the likes of Lenin and Marx. Built to mark the meeting place of a group of Bulgarian socialists in the late nineteenth century, the building may have had much of its art removed since it was was abandoned following the communist government's downfall in 1989. But it's still a staggering space, and eerily beautiful too – especially when the snow gets in.
Know before you go: Guards, posted at the doors 24/7, are now stopping visitors from going inside. However, visitors are still allowed to take in the building's bold architecture from the outside.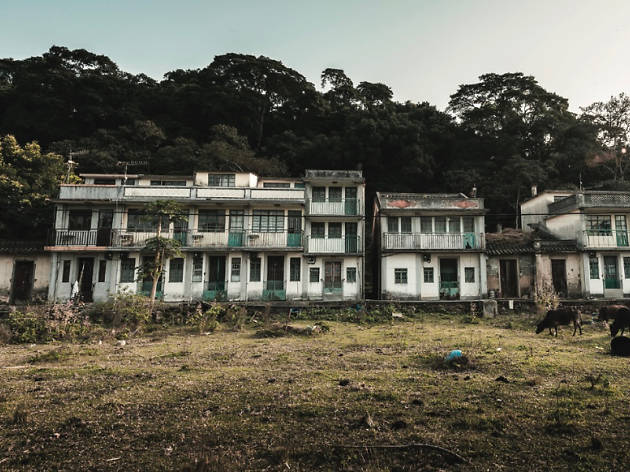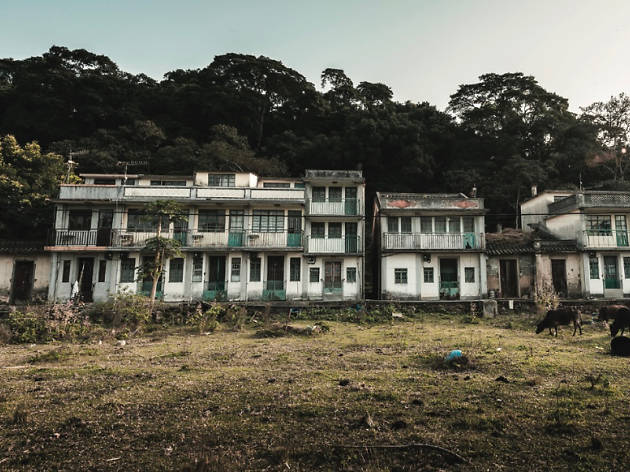 Photograph: Calvin Sit
There are a number of abandoned villages in the northern borderlands of Hong Kong's New Territories. Few, however, are quite as creepy as Kuk Po. This deserted strip of houses once had a population of around 1,000, who farmed rice and other crops in nearby fields. Now you'll find only the odd vagrant inside the crumbling buildings. If you ever make a trip, make sure to visit the strangely moving empty village school, a section of which has been converted into a small temple.
Know before you go: The whole village is quite out of the way, but the buildings are easy to get in and out of once you've arrived. You'll have to take a bus to Luk Keng, then hike for a couple of hours.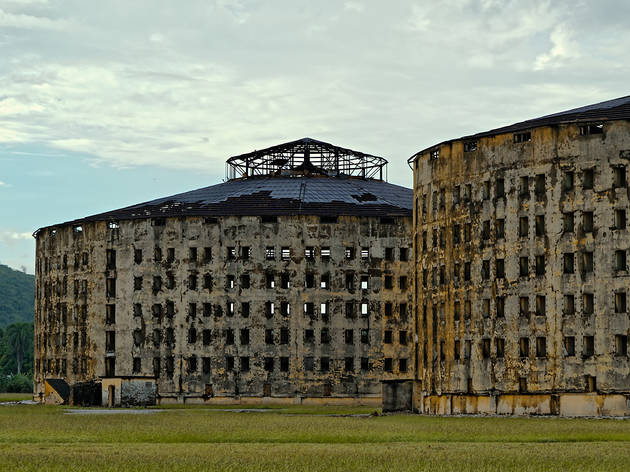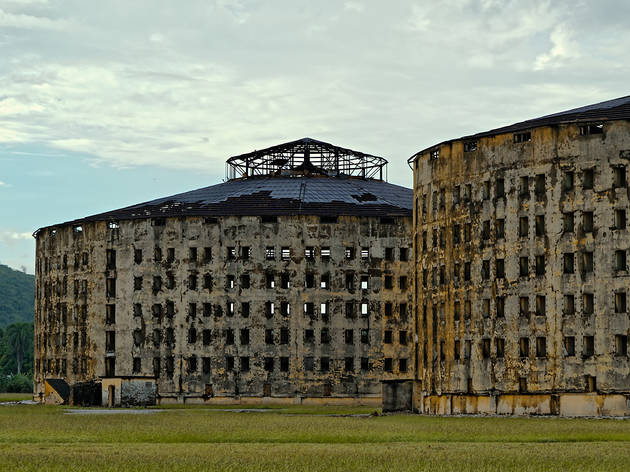 Photograph: Shutterstock
A series of five abandoned prisons in Cuba, built between 1926 and 1928 under president-turned-dictator Gerardo Machado and abandoned since 1966. Each 'panopticon'-style building comprises a circle of cells around a central watchtower which would be blacked out so prisoners couldn't tell whether they were being observed. Fidel and Raúl Castro were both imprisoned here in the '50s.
Know before you go: The buildings are now a museum and national monument run by the Cuban government. There are guided tours.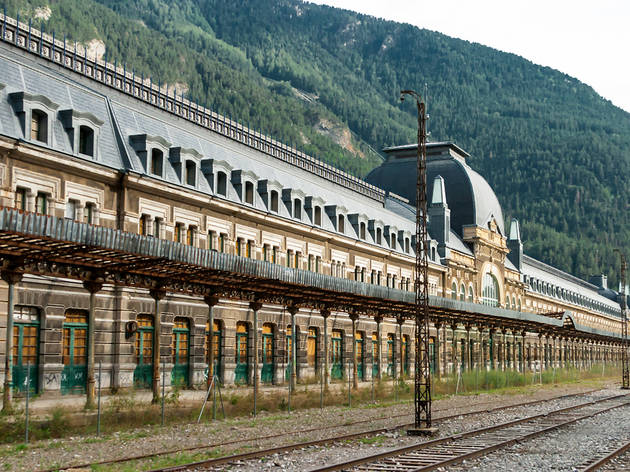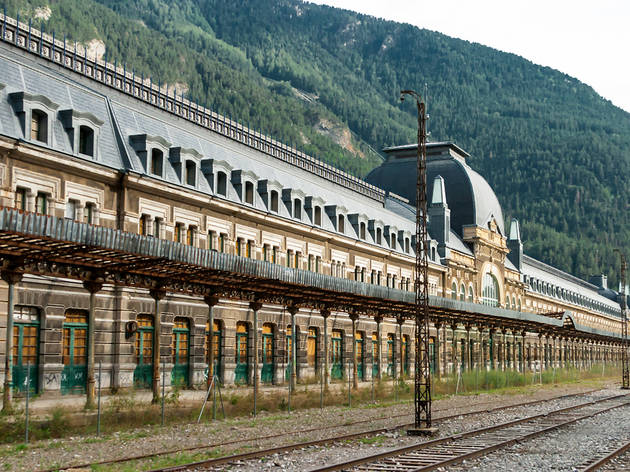 Photograph: Shutterstock
Canfranc International Railway Station in Spain
Once the biggest train station in Europe, the art nouveau Canfranc was the centrepiece of a major railway connecting France and Spain. Following the outbreak of WWII, it briefly served as an escape route for fleeing Jews, but was soon occupied by the Nazis. Gold stolen from French Jews was funnelled along this route, and several Nazi war criminals fled through here after the war too. A train crash in 1970 led to the station being almost completely abandoned. Beneath the main building, however, Spanish physicists still run the Canfranc Underground Astroparticle Laboratory.
Know before you go: You can only visit on organised tours. Tickets go fast, so book well in advance.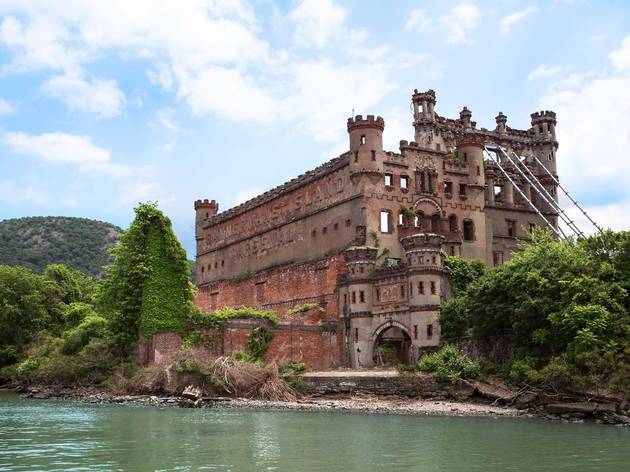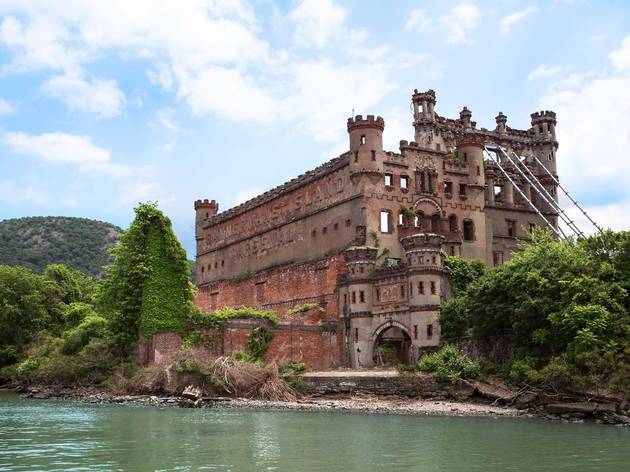 Photograph: Shutterstock
Bannerman Castle near New York
The sign on the castle's side ('Bannerman's Island Arsenal') offers more than a hint at this sprawling ruin's frankly bizarre backstory. The Bannerman Castle complex, around 50 miles north of New York, on Pollepel Island on the Hudson River, was initially built as a storage site for munitions merchant Francis Bannerman in 1900. A year later, the Bannerman family added the crowning Scottish estate-style castle. In 1920, some 200 pounds of shells exploded, destroying a huge section of the complex, while a fire in '60s also contributed to the ruin. Tour groups are now a regular sight here – and for good reason.
Know before you go: The Bannerman Castle Trust hosts excellent weekend tours, which include a scenic boat ride followed by a walking tour of the island.
More spooky abandoned places