Given their spectacular levels of luxury, comfort, convenience, affordability and eco-friendliness, it's no wonder that night trains are making a serious comeback in Europe. And in 2023 the sleeper boom certainly isn't slowing down – this year plenty of new routes are launching that we can't wait to ride.
There are so many night trains launching, in fact, that it can even be a little difficult to keep track of them all. Fortunately, the kind and clever folks over at Back-on-Track, a European network that promotes cross-border night trains, are here to help.
Back-on-Track has created a map that shows all the different night train operators' routes – both current services and those scheduled to begin this year. It also shows how often the routes run, as well as important connections between different services.
Needless to say, it's a marvellous map. Here it is, in all its glory.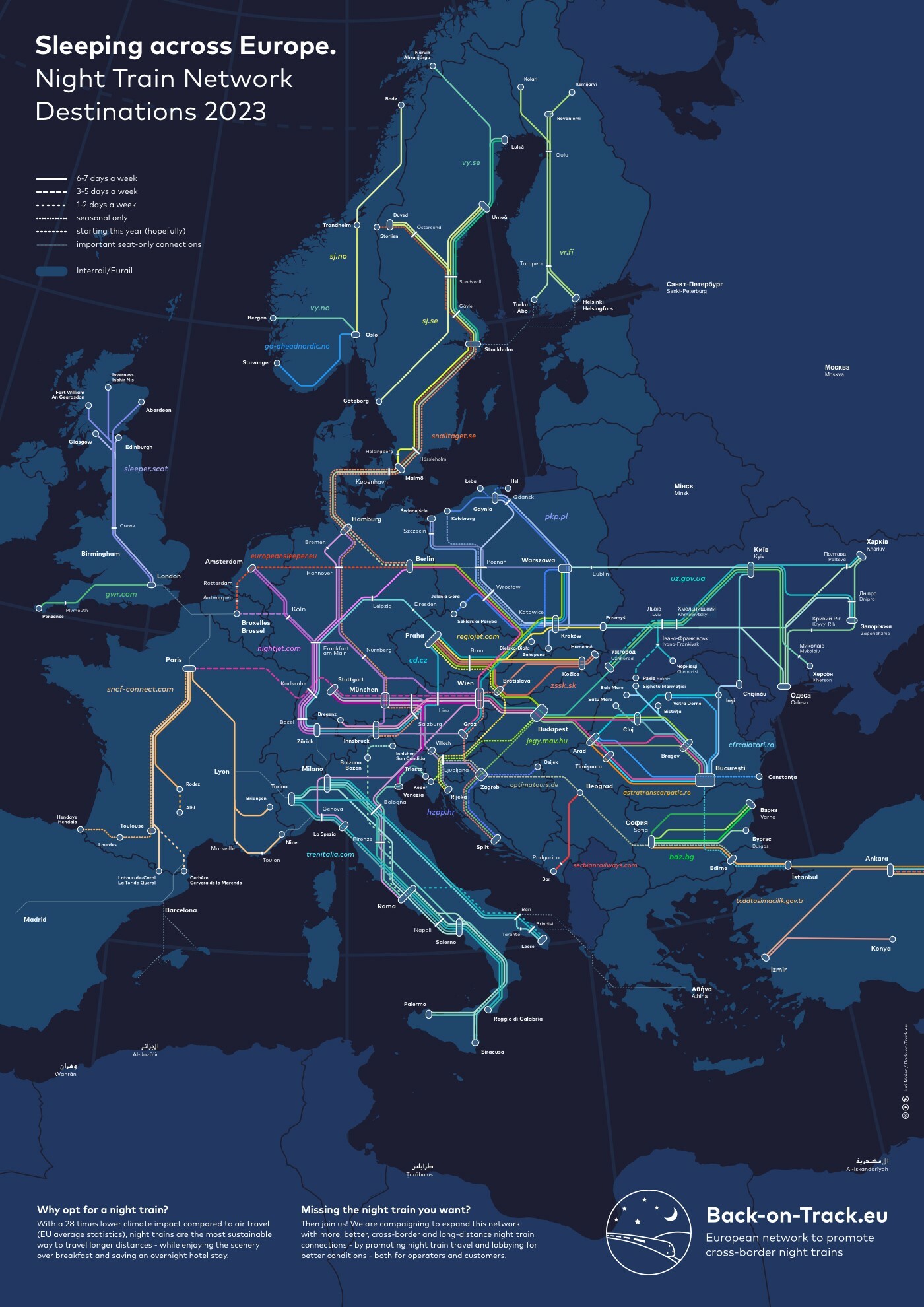 If you'd like to find out more about Back-on-Track's map (or view it in high-res), you can do so here. Then check out our list of all the new night train routes we're excited to ride in 2023.
Did you see that a brand-new sleeper train linking several European cities is launching soon?
Stay in the loop: sign up to our free Time Out Travel newsletter for the latest travel news and the best stuff happening across the world.