A telltale sign of great hospitality is the ability to connect with a guest before they've even taken a seat. New York City bartender and moonshine maker Aubrey Slater has a knack for it – and her magnetism has helped shape her career trajectory in more ways than one. Regardless of which side of the bar she's on, Slater radiates warmth and expertise, a double whammy of strengths that earned her the title 'brand owner' almost overnight.
While working as beverage director at cocktail bar Mother of Pearl in New York's East Village neighborhood, Slater was introduced to entrepreneur David Suk, who founded small-batch moonshine brand Saint Luna in 2018. The two became fast friends, and after opening 10 new accounts in two days while helping Suk with sales in Pittsburgh, Slater was offered partial ownership in the company.
Slater's newest business venture comes at a pivotal moment in her life, as she reaches the final stages of her gender affirmation. For her, this professional leap represents more than career growth – it's a beacon at the end of a long road rife with obstacles.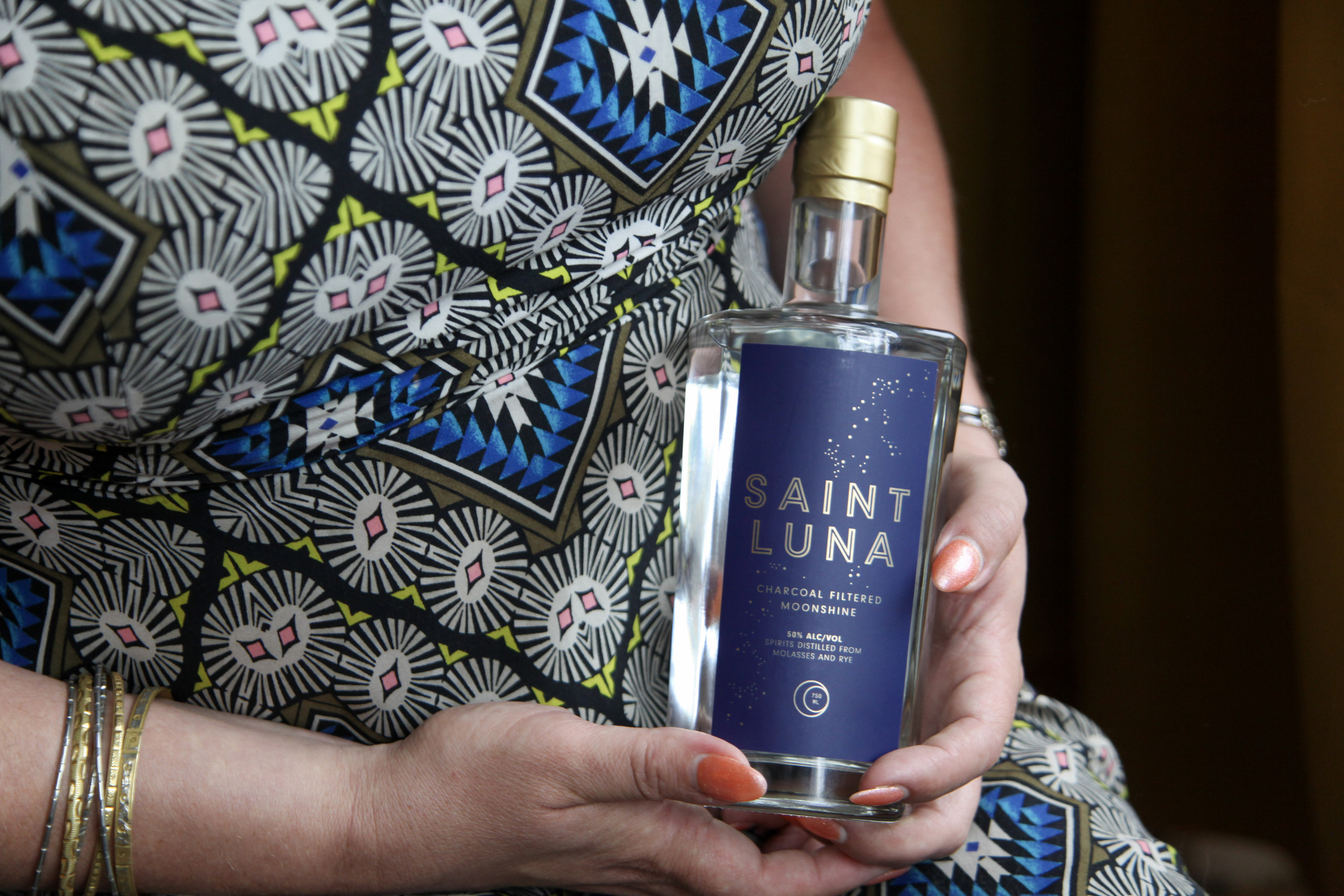 I hope to see more people like myself striving for greatness and feeling confident enough to follow their dreams and go for the jobs they desire.
The process of transitioning isn't an easy one, and it can be especially difficult for those who work in the hospitality industry. In the early years of her transition, Slater – a certified sommelier and former Marine – found herself homeless and out of a job. At the time, the only new work she could find was limited to high-volume gay bars, something she struggled with.
'Not that there's anything bad about working in a gay bar, but that just wasn't for me,' she says. 'It would have been a disservice to myself as well as the trans community if I were to just sling vodka-crans simply because I was a part of the gay community. How does one progress if they give up on dreams of greatness and allow themselves to be pigeonholed based on how they look?'
At the time, Slater didn't see fellow trans hospitality professionals working at higher levels within the craft cocktail scene. But it didn't stop her from creating room for herself in that space.
'Here I was, back out on the job hunt – only this time, my ego had been broken, my self-confidence was at an all-time low and I felt like a freak, but I knew that I had to bite the bullet and put myself out there,' she says. 'Once hired, I had to put up with things like snide comments from both staff and guests [and] a whole range of other ignorant behavior, but I persisted. I kept plugging along and doing my thing.'
After landing gigs at Minton's Playhouse and Tom Colicchio's Crafted Hospitality group, Slater met restaurateur Ravi DeRossi through a mutual friend and went on to climb the ranks at Honeybee's and Mother of Pearl, eventually becoming beverage director and media darling for both.
Despite what she's accomplished in bartending and as a newfound leader of a liquor brand, Slater says things haven't changed much for trans folx working in bars and restaurants. The transgender rights movement continues to battle discrimination and violence against transgender people when it comes to employment, housing, education and healthcare. Slater hopes to see more conversation on the topic within industry circles, at the very least, as a means of moving away from stigma and misconceptions and instead toward normalization and acceptance.
'I hope to see more people like myself striving for greatness and feeling confident enough to follow their dreams and go for the jobs they desire – this in itself will better our profession and fill it with passionate individuals who will bring different perspectives to the industry and to the guests they serve,' says Slater. 'Until then, I'll keep being the unicorn I am and wait for the rest of them to join me.'