If you caught the gripping Nat Geo doc The Rescue about 2018's Tham Luang caving rescue, or you followed the story at the time on 24-hours news, you'll know what to expect from Ron Howard's dramatisation of the story, Thirteen Lives: two or so hours of nerve-frying, knuckle-whitening tension.
The first trailer is here to give a broader flavour of what to expect from the movie – and you can watch it below.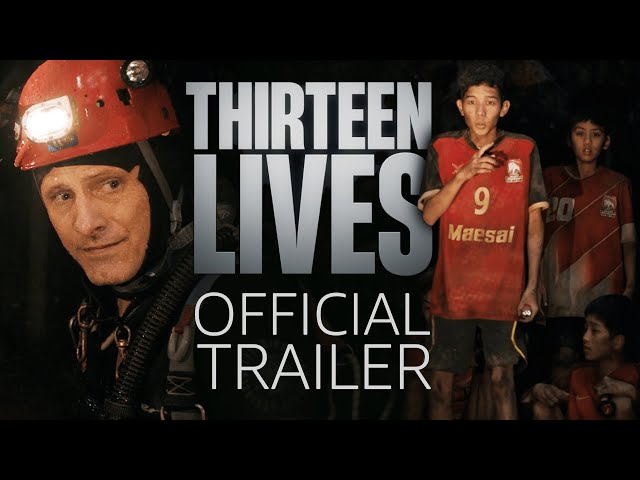 Howard stresses that Thirteen Lives is much more than just a wetter Apollo 13. 'This a story of volunteerism and that does distinguish it from other rescue films, where people are doing what they're trained to do,' he explains, stressing that the movie pays rich tribute to the Thai people who oversaw the rescue effort.
The cast is a mix of western actors, including Tom Bateman, Colin Farrell, Viggo Mortensen and Joel Edgerton, and Thai stars like Sukollawat Kanarot and Sahajak Boonthanakit.

They're playing the divers and Thai Navy Seals who plunged into the unknown of the Tham Luang Nang Non cave system to try to save the members of a junior football team and their coach trapped by flash flooding. Claustrophobic doesn't come close.
'It was a huge technical challenge,' says Howard. 'There was so much cinema involved in making this a visceral experience – it was this ongoing process of creating the [caves] and the rescue effort, and then attaching the humanity to it. There are many brands of heroism that are demonstrated throughout the movie.'

Written by William Nicholson – no stranger to survival stories himself, with Everest and Unbroken on his CV –Thirteen Lives will be in cinemas worldwide on July 29. It launches on Amazon Prime on August 5.

Everything you need to know about Dune: Part Two.

The 18 best films of 2022 (so far).