Dozens of movies have tried and failed to break the curse of the video game adaptation. Some, like this year's Mortal Kombat, come close. Others end up admirable misfires, like Michael Fassbender's Assassin's Creed. Most end up like the first attempt, Super Mario Bros... which is to say, they're.

But HBO's upcoming adaptation of the smash-hit The Last of Us series seems different. With a stellar cast, award-winning visionaries behind the camera, the original creators heavily involved and the backing of prestige TV's most celebrated network, hopes are high that The Last of Us could finally bridge the gap between gaming fans and mass audiences. Here's what we know so far about the upcoming HBO adaptation of The Last of Us.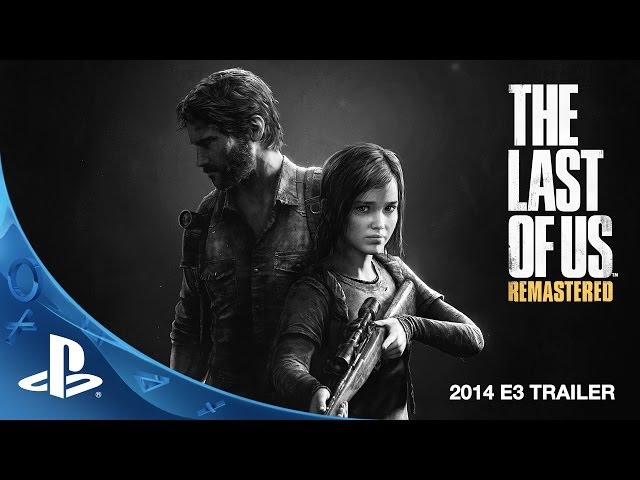 What is The Last of Us about?
On paper, The Last of Us sounds like just another zombie-centric survival horror yarn: Worldwide plague. Hordes of flesh-ripping ghouls. Sudden realization that maybe we're the real monsters. We've been here before.
But in execution, The Last of Us is a revelation. Released in 2013 on Playstation 3, the game revolves around Joel, a grieving father surviving as a smuggler 20 years after a worldwide plague decimated the population and left most of humanity infected by a mold that transformed them into murderous "clicker" monsters.
Living in a quarantine zone under harsh authoritarian rule, Joel is tasked with escorting a young teen named Ellie across the country so she can live with a fringe group of revolutionaries known as the Fireflies. Along the way, Joel forges a close bond with the lively child, quickly discovering that she has been bitten by a clicker but never became infected. Realizing she may be the key to developing a vaccine, Joel and Ellie travel from Boston to Salt Lake City, becoming closer and closer as they encounter fellow survivors, fend off pursuing military personnel, confront scores of horrific creatures and run afoul of cannibals and other scavengers before a gut-wrenching finale.
In essence, the game is like a playable version of Cormac McCarthy's The Road spliced with 28 Days Later and set in a world where verdant nature is reclaiming cities. And its unique blend of genuine pathos, character-driven storytelling, nihilism and action pieces made it a runaway hit that's considered one of the best games in the history of the medium. From its honest treatment of LGBTQ characters to its unique meditations of the consequences of violence (this is a game in which every violent action has a consequence), it's a top-tier example of gaming as an elevated art form.
It's also highly cinematic, with sequences such as a white-knuckle journey through a collapsing building, a catastrophic flash flood, a horrific rampage through a dilapidated hospital and a genuinely moving sequence involving giraffes just begging for adaptation.
The HBO series will very likely cover the events of the first game, though it could deviate to fill out the story. Given the wealth of side characters and additional lore experienced in the narrative, the show should have no problem padding out its runtime.
Last year, a sequel was released to general acclaim and some controversy, owing to its grimmer content and extremely graphic violence. Whether the game — which focuses on Ellie and goes full Rashomon by putting the player in its primary antagonist's shoe —will influence the series is unknown, though it's likely some elements will seep in, at least to tease a second season.
Who is starring in The Last of Us?
Pedro Pascual — no stranger to playing morally compromised anti-heroes thanks to his roles in The Mandalorian and Game of Thrones — will step into the grizzled role of Joel. Ellie, the teenage protagonist who proves herself extremely adept at survival, will be played by Pascual's GoT co-star Bella Ramsey, who also voices the titular character in Netflix's beloved children's show Hilda.
The pair will be supported by Gabriel Luna (Terminator: Dark Fate) as Joel's estranged brother Tommy, a former Firefly who in the game runs his own thriving survivor community in Wyoming. Dumbo's Nico Parker will play the likely small-but-crucial role of Joel's daughter.
Merle Dandridge is the sole performer from the game series so far cast in the series. She will reprise her role as Firefly leader Marlene, for whom she did voice and motion-capture work. No word yet on whether Ashley Johnson and Troy Baker — praised with delivering performances that transcended the video game medium as Ellie and Joel — will make cameos.
The villains of the story and supporting players are yet unannounced.
Who is behind the camera?
The series is being written and developed by Craig Mazin, who will transition from the real-world horrors of his acclaimed Chernobyl to herald a different form of apocalyptic morbidity. The games' creative director and writer Neil Druckmann — also responsible for the Uncharted series being adapted with Tom Holland in the lead — is heavily involved with all aspects of the production, assuring that the adaptation will be faithful to the original while having a say in any plot deviations.
Argentinian composer Gustavo Santaolalla — whose gentle and foreboding guitar work provides the games with its senses of calm and dread — is on musical duty once more.

When will The Last of Us premiere?
The Last of Us is filming its 10-episode first season in Calgary, Canada. It is expected to be released in the second half of 2022.
These are the best zombie movies of all time