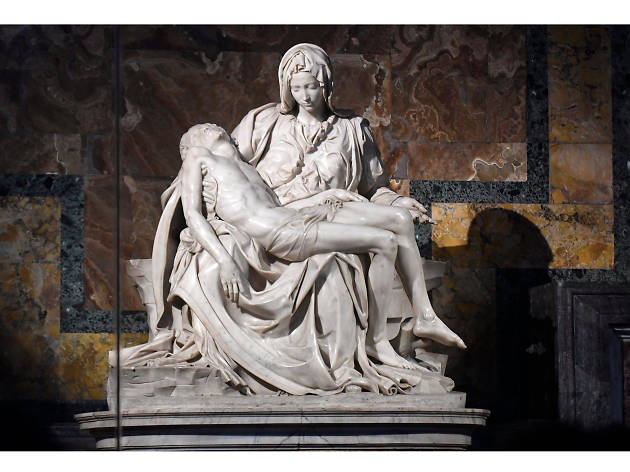 Top sculpture artists of all time
From Ancient Greece to the present, we've assembled our list of the top sculptors of art history
Michelangelo once said, "every block of stone has a statue inside it and that it is the task of the sculptor to discover it." A broader way to put it is that a sculptor's job entails the wrenching one three-dimensional form from another—which is to say, creating some sort of sculpture out of some kind of material. Over the years the question of what that material might be and what form it might take has changed, but the essential job of the sculptor, as Michelangelo saw it, has not. To illustrate the point, we've selected a list of the top sculpture artists of all time—many of whom have examples of their work in the collections of NYC art museums such as The Metropolitan Museum of Art, MoMA and the Guggenheim. And, of course, Michelangelo is here along with other art-historical greats.
RECOMMENDED: Full guide to the best museums in NYC
Top sculpture artists of all time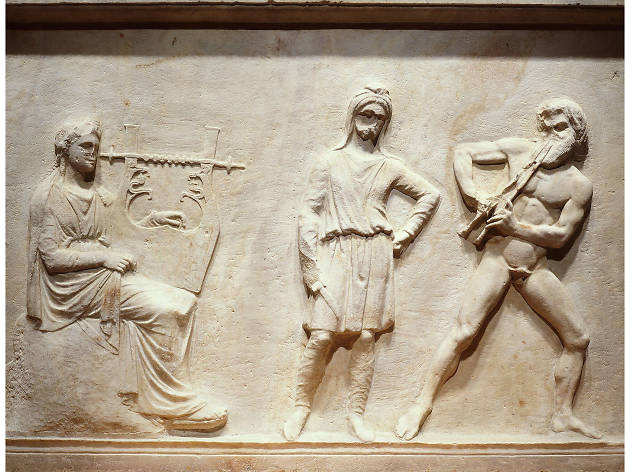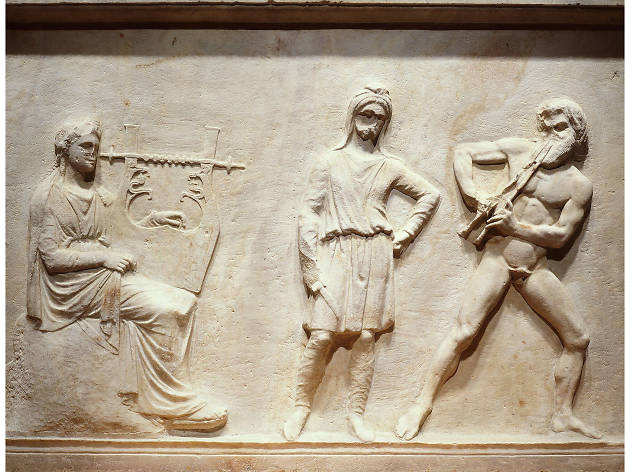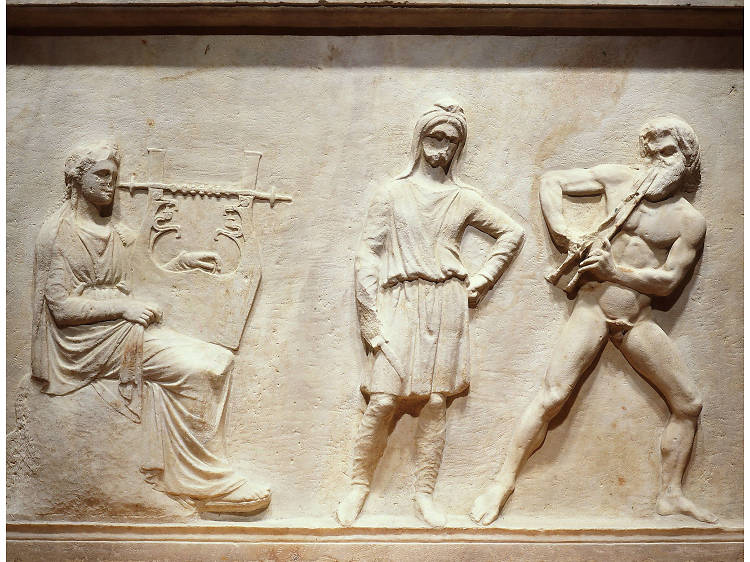 Photograph: Gianni Dagli Orti/Shutterstock
Praxiteles (Active 370–330 BCE)
When you picture ancient Greek sculpture, you're probably imagining a lifelike figure carved from marble. You can thank Praxiteles of Athens for that. During the 4th century BCE, he perfected the naturalistic style we associate with classical statuary by introducing a studied casualness and sensuousness to the stiff, formal style practiced by the earlier artists of Attic Greece artists. Only one surviving work is believed to be attributable to him—a marble known as Hermes Carrying the Infant Dionysus, though historians have debated that it's actually a copy made by another Greek sculptor. Even as a replica, though, it would predate other copies of Praxiteles's work, which were created centuries later by Roman artists. The Romans greatly admired Praxiteles, a sentiment captured in the writings of Pliny the Elder. Pliny's account of Praxiteles is, in fact, one of the primary sources for our understanding of the artists, including the fact that he created the first full-length sculpture of a female nude in history, a subject that would remain a mainstay fro painters and sculptors alike.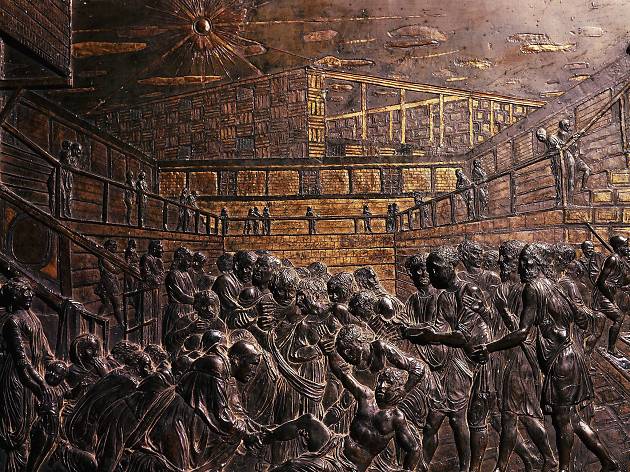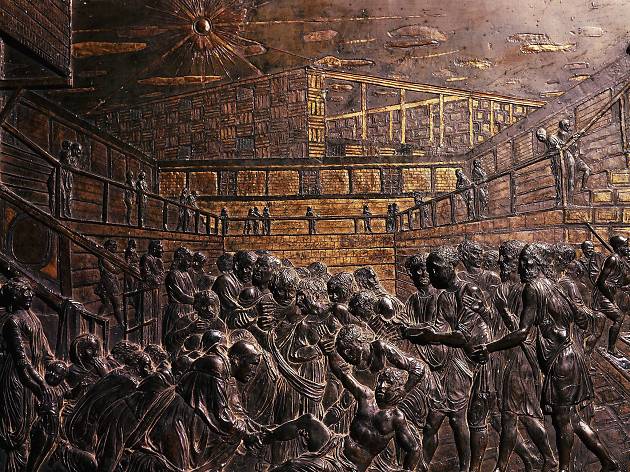 Photograph: Gianni Dagli Orti/Shutterstock
One of the most important artists of the early Italian Renaissance, Donatello originally trained as a goldsmith before entering the workshop of Lorenzo Ghiberti in Florence for a brief while. After assisting Ghiberti with the decoration of the Baptistery in Florence, Italy, he went out on his own. Beginning with his statues of St Mark and St George completed in 1415 for the exterior of Or San Michele, the church of Florentine guilds, Donatello departed from the Gothic tradition in sculpture to embrace a form of realism not seen since Greco-Roman times. His efforts culminated with his most famous work, the bronze sculpture of David from 1460, which was the first known free standing nude statue produced by an artist since classical antiquity.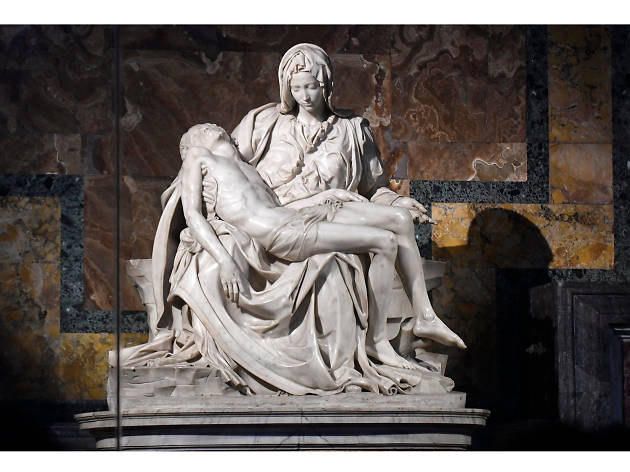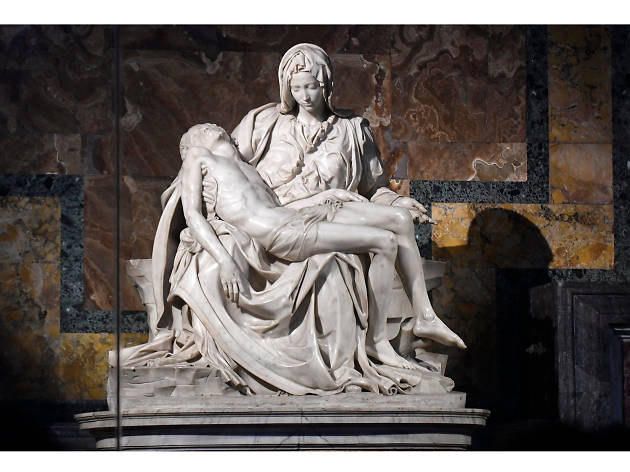 Photograph: Mimmo Frassineti/AGF/Shutterstock
Michelangelo was a triple threat: A painter (the Sistine Ceiling), a sculptor (the David and Pietà) and architect (St. Peter's Basilica in Rome). Make that a quadruple threat since he also wrote poetry. Though he bounced between Florence, Bologna and Venice, his greatest commissions were for the Medici Popes (including Julian II and Leo X, among others). His Papal commissions included the aforementioned works, as well as the tomb for Pope Julian II (which includes his iconic carving of Moses) and the design for the Laurentian Library at the Church of San Lorenzo. Twenty years after painting the Sistine Ceiling, he returned to the Chapel to create one of the greatest frescoes of the Renaissance: The Last Judgment.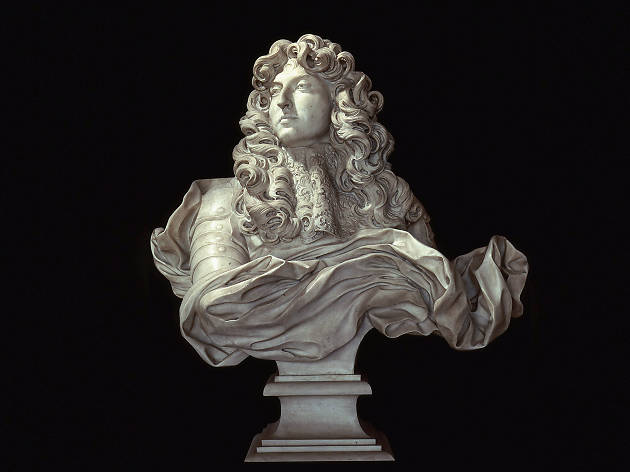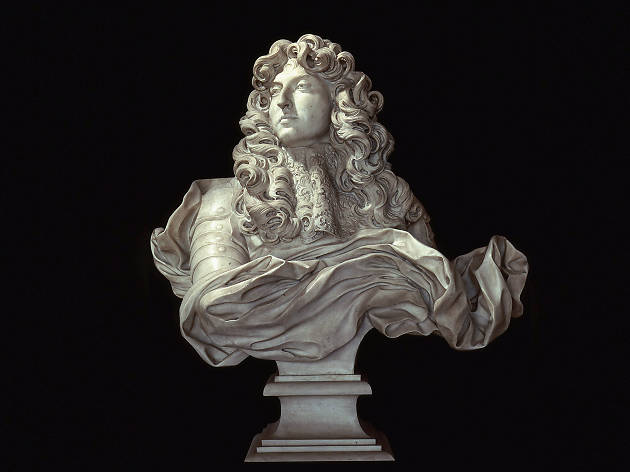 Photograph: Gianni Dagli Orti/Shutterstock
Gian Lorenzo Bernini (1598–1680)
Few artists are as identified with a particular style and era as Bernini is with the 17th-century Italian Baroque. An architect, playwright and theatrical designer as well as artist, Bernini wrote the playbook on the Baroque period's love of operatic scale and emotional impact. His work departed from the classical equilibrium cherished by the artists of the High Renaissance, focusing instead on a dynamic grandeur defined by fluid lines that depicted figures caught in the middle of a dramatic moment—most conspicuously in his signature work, Ecstasy of Saint Teresa (1651); it depicts the titular subject, wrapped in billowing fabric, experiencing a divine vision as if she were having an orgasm.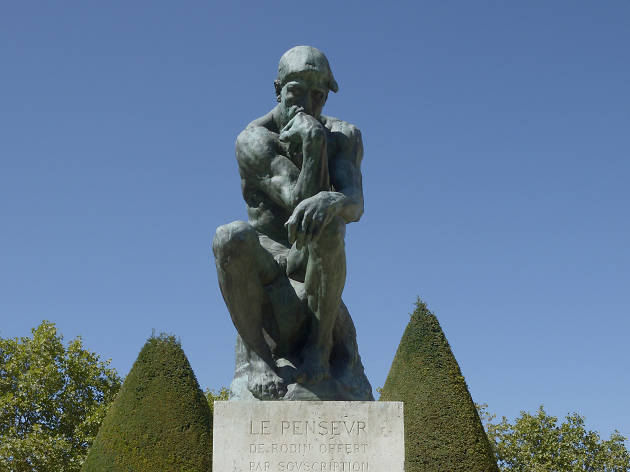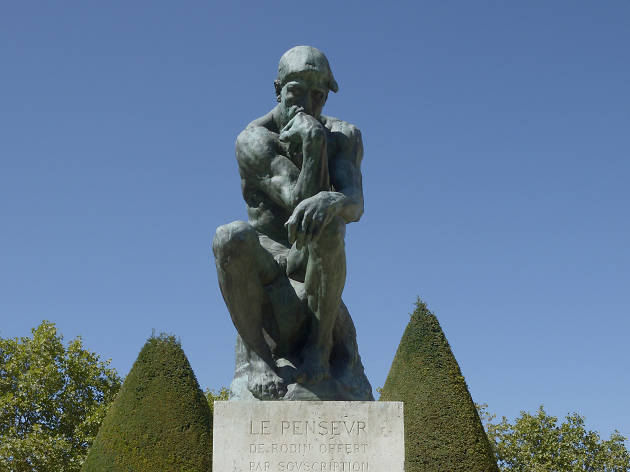 Photograph: imageBROKER/Shutterstock
Auguste Rodin (1840–1917)
The father of modern sculpture, Rodin eschewed the smooth surface, classical form and allegorical subject matter that characterized academic sculpture in the 19th century. His figures were roughly modeled, and often left evidence of his hand working the clay or plaster from which his iconic figures—The Thinker, The Burghers of Calais, The Kiss—were later cast in bronze. His work anticipated Expressionism, as well as the notion of keeping true to materials, an idea that would become essential to modern artists.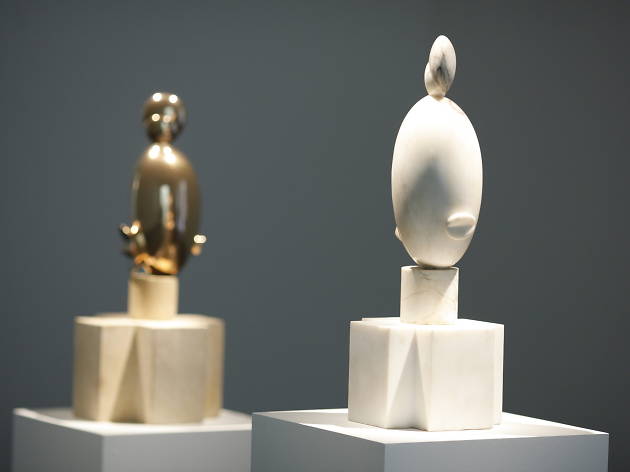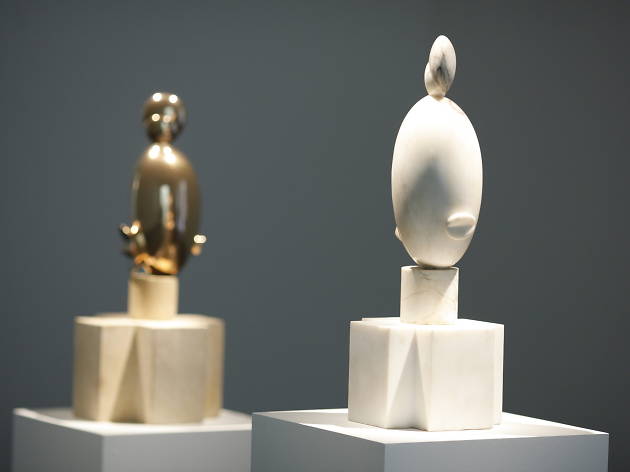 Photograph: Andreas Frossard/EPA/Shutterstock
Constantin Brancusi (1876–1957)
Among the most influential artists of the 20th-century, Brancusi's commitment to simplified form became a key template for sculptors who followed him. Eventually, his innovations would lead to abstract art, though Brancusi himself evoked recognizable subject matter in his sculptures, albeit in emphatically reductive fashion. The resulting works swung between refined, as in Bird In Space, and atavistic, as in Adam and Eve. Interestingly, he forged the future of the medium by looking to its past: He re-introduced carving at a time when casting from clay or plaster was sculpture's default mode (though, admittedly, he did that also). He found inspiration in the ancient folk art traditions of his native Romania, from which borrowed many of his motifs. Most critically he challenged the conventional notion of how sculptures interact with the space around them by blurring the line between the object and the base that supported it. In essence, Brancusi questioned the accepted wisdom on where a sculpture began and where it ended, pointing the way to the eventual development of installation art.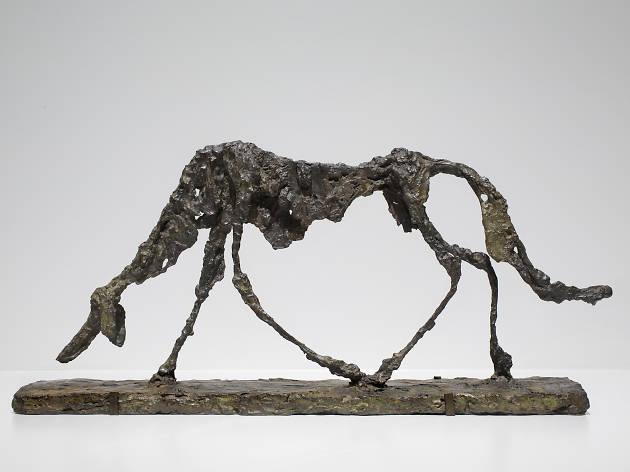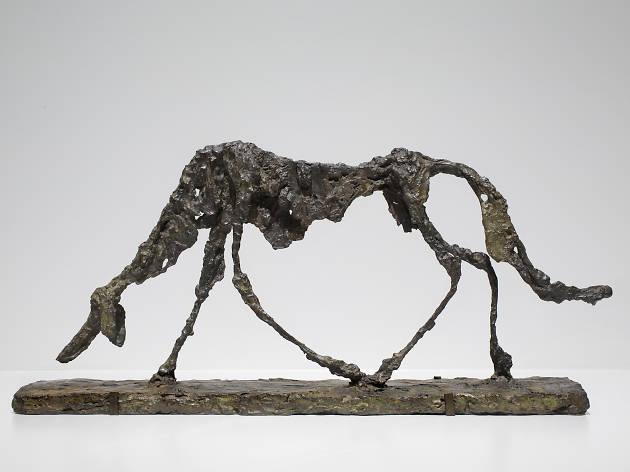 Photograph: Cathy Carver
Alberto Giacometti (1901–1966)
When they think of him at all, most people remember Alberto Giacometti as the artist who created skinny figures, and indeed, these symbols of postwar angst are his signature achievements. Born in Switzerland into a family of artists, Giacometti moved to Paris, in 1922 to study art in. There, he fell under the influence of André Breton and the Surrealists, a group known for hitting the mother lode of eroticism by mining the subconscious for subject matter. His first acknowledged masterpiece, The Palace at 4 a.m. (1932) followed suit with is its schematic depiction of a house or stage set haunted by an enigmatic cast that includes a woman, a spinal column and a flying creature. By his own admission, the work came out of a torrid love affair that consumed him for six months. Though, he tried to remain in Paris after the Nazi Occupation in 1940, a 1941 trip to Geneva to visit his mother left him in stranded there in exile after he was denied reentry into France. He sat out World War II in a hotel room, where, working on a diminished scale necessitated by cramped surroundings, he began the sculptures that would later lead to his iconic oeuvre.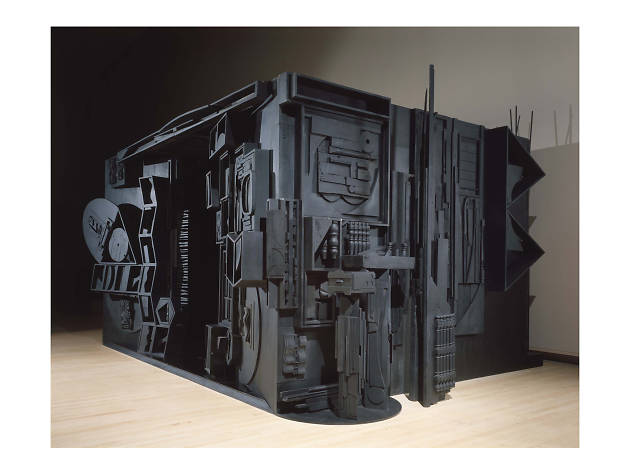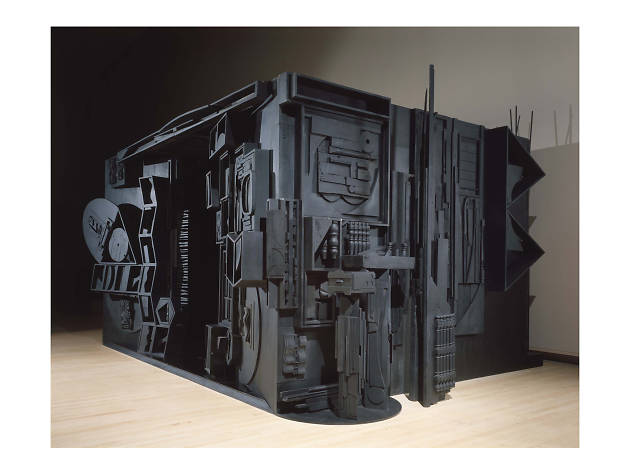 Photograph: Courtesy The Metropolitan Museum Of Art
Louise Nevelson (1899–1988)
A rare female personality in NYC's otherwise male-dominated milieu of the 1940s and '50s, Nevelson was born in Russia and later became one of the most important sculptors of the postwar New York School. Nevelson's work consisted primarily of puzzle like arrangements of wooden elements—either found artifacts (bits of furniture, spools, decorative molding) or shapes cut out of boards—massed into monolithic forms that were often monumental in scale. Monochromatically painted in either black or white, these objects sometimes resembled a kind of labyrinthian cabinetry crammed with nooks, crannies and cryptic details. Abstract and yet not, Nevelson's sculptures had a brooding chthonic presence.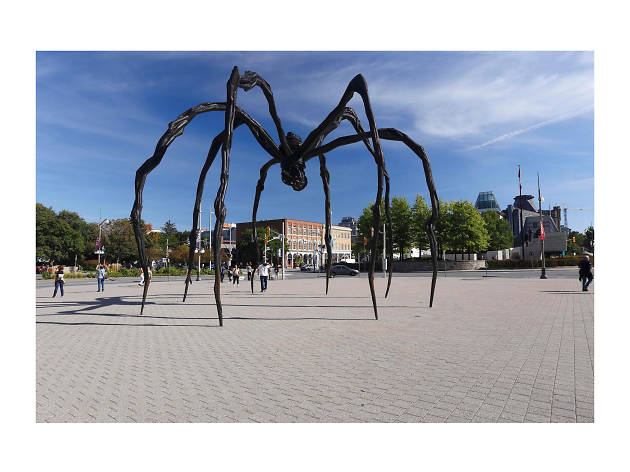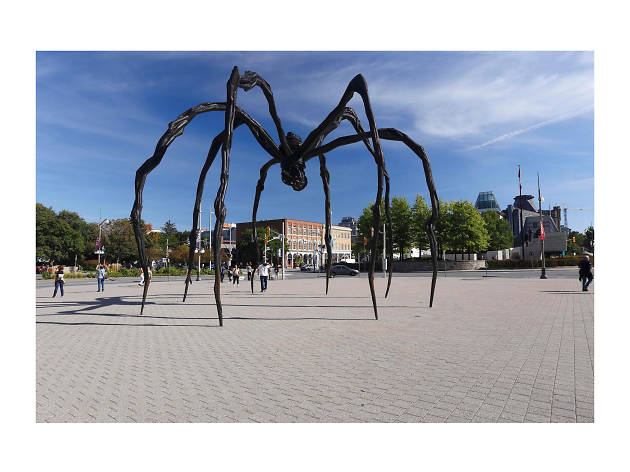 Photograph: Guenther Schwermer/imageBROKER/Shutterstock
Louise Bourgeois (1911–2010)
By her death in 2010 at age 99, Bourgeois had become one of the most recognizable names in contemporary art, yet her work, which stretched across six decades, grew out of earlier movements such Surrealism and Abstract Expressionism. Perceived today as a pioneering feminist artist, Bourgeois never viewed herself as such, and though she did make frequent references to the female body, she did so in a manner that was more ambiguous than feminist—making, for instance, concerted efforts to break down differences between male and female, figurative and abstract. Ultimately, her work was defined by a dark emotional undercurrent linked to a troubled relationship with her father, who had carried on a ten-year affair with the family governess while Bourgeois was a child Indeed, her first large-scale installation, a large womblike room filled fleshly mounds in pink latex, is titled Destruction of the Father (1974). Meanwhile, her most famous works—her series of "Spider" sculptures—were inspired by her mother, a tapestry restorer, in whom Bourgeois saw the cleverness, industriousness and protectiveness she associated with arachnids.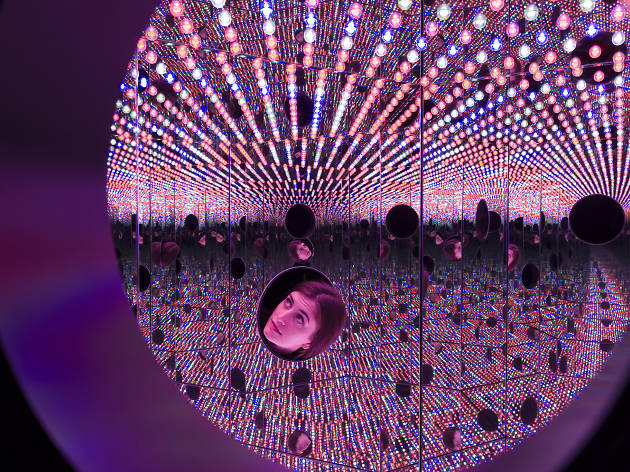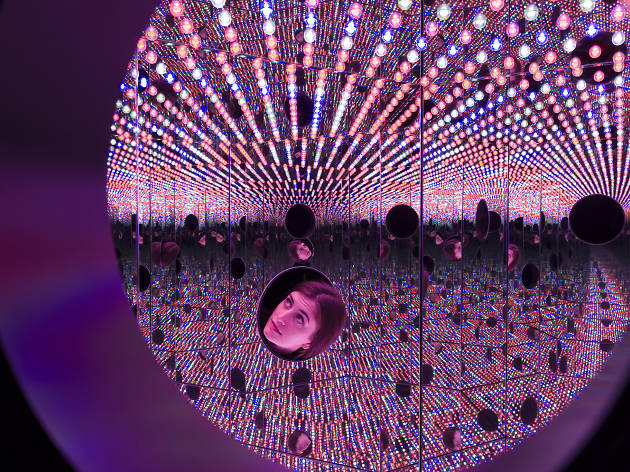 Photograph: EPW Studio, © Yayoi Kusama, courtesy David Zwirner, New York/London/Hong Kong Paris, Ota Fine Arts, Tokyo/Singapore/Shanghai, Victoria Miro, London and YAYOI KUSAMA Inc.
Kusama is one of the most famous artists working today. Her huge popularity stems from her mirrored "Infinity Rooms" that have proved irresistible for Instagram users, but her career stretches back over six decades. Starting as a child, the Japanese artist began to suffer from hallucinations that manifested as flashes of light or auras, as well as fields of dots and flowers that talked to her. These experiences have provided the inspiration for her work, including the aforementioned rooms along with paintings, sculptures and installations that employ vivid, phantasmagorical patterns of polka dots and other motifs. Between 1957 and 1972, she lived in NYC, where she gained notoriety for chairs upholstered with stuffed-fabric phalluses, as well as outdoor happenings that involved public nudity. Her psychological afflictions, though, have continued to plague her, and in 1977, she committed herself to mental hospital in Japan where she's lived ever since.