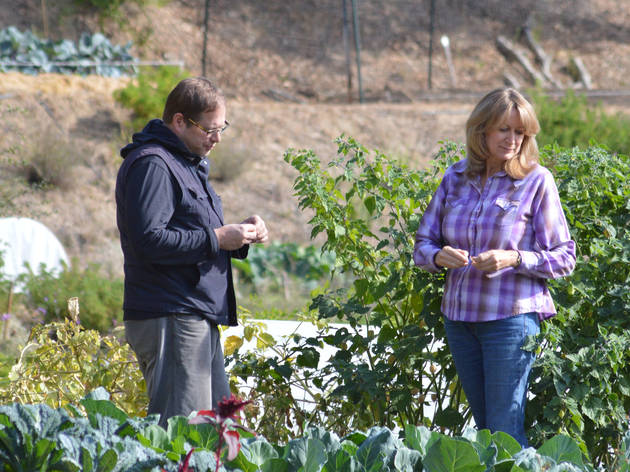 1/9
The Farmer & The Chef (2014) The subject: Filmmaker Michael Whalen offers a 70-minute peek into the symbiotic relationship between Manresa chef David Kinch and Love Apple farmer Cynthia Sandberg, who runs the kitchen garden.The MVPs: After years of collaboration, Kinch and Sandberg have the ease and shorthand of a long-married couple—watching them wordlessly root through the farm together is watching two masters at work.Most prized produce: Tomatoes, a recurring image throughout the film, prove important to the duo—they were the first crop that Sandberg was commissioned to grow for the restaurant.Wackiest soundbite: "Ay dios mio, gophers!" Sandberg laments after finding rodent holes on her acres. Runner-up? "This is pure cow poop—snort a little bit of that stuff, it's really good for you," she says, shoving manure into a worker's nose.Where to watch it: The film will debut March 9 at San Jose's Cinequest festival.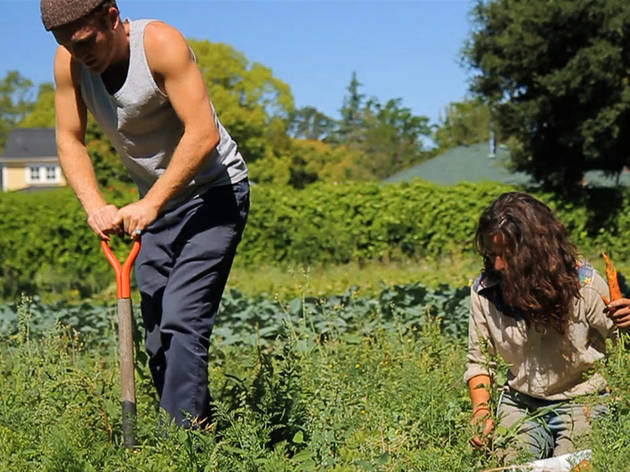 2/9
Photograph: Courtesy Edible City
Edible City (2014) The focus: The Bay Area urban farmers in Andrew Hasse's film have been operating parking-lot gardens and backyard chicken coops since long before Brooklyn rooftop plots were in vogue. The MVP: B-Tech Academy teacher Joy Moore, who offers a side of sass with her good-food lessons: "All ya'll coming in here trying to scam my smoothies!" she yells at nosy students. Stephen King horror moment: A farmer shoots, hangs and skins a rabbit in one graphic scene. Cinematic ancestors: The film's terrain has been covered by similarly minded outfits like Food, Inc. and King Corn.Where to watch it: The film is currently seeking distribution—keep an eye on ediblecitythemovie.com for an official release date.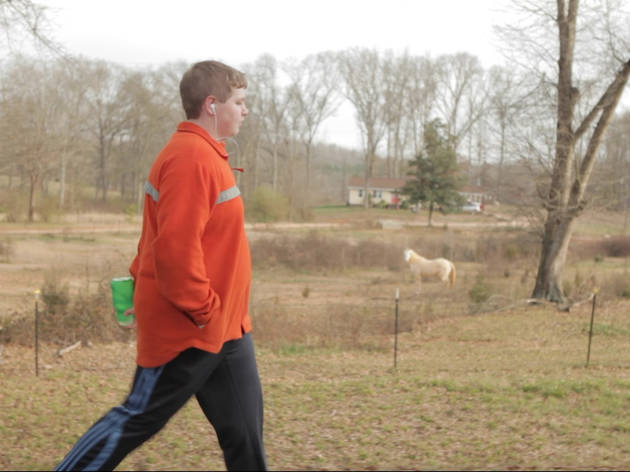 3/9
Photograph: Courtesy Atlas Films
Fed Up (2014) The focus: Pulling back the curtain on childhood obesity, this slickly shot film follows two years in the lives of four overweight teens.The MVPs: The subjects, including 212-pound, 12-year-old Maggie Valentine, add soul to the movie, armed with flip cams to record their own heart-wrenching confessionals.The year everything changed: With murder-mystery zeal, director Stephanie Soechtig and narrator-producer Katie Couric trace back to 1977, the crucial year in American obesity, when the food pyramid was created and "diet" foods first became popular. The White House resident who passed on it: The documentary is scattered with testimonials from political bigwigs like Bill Clinton, but Michelle "Let's Move!" Obama opted out of appearing in the movie.Where to watch it: The film—which screened at the Sundance festival in January—will hit theaters on May 9.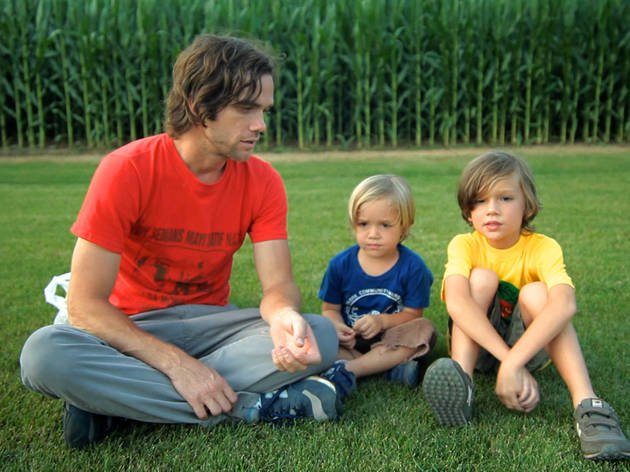 4/9
Photograph: Courtesy GMO Films
GMO OMG (2013) The focus: With Michael Moore–like vigilance, this salt-of-the-earth report tackles the systematic rise of genetically modified organisms (GMOs) and their role in the food we eat. The MVPs: Filmmaker Jeremy Seifert often features his three young kids, a technique that occasionally veers toward the manipulative, but with kids this gosh-darn adorable, we can't fault him. Walter White closet-raid: In the movie, children scamper through cornfields wearing Breaking Bad–esque gas masks and hazmat suits to protect them from the crops' pest-killing toxins. Seconds before Seifert is ejected from the headquarters of agra-giant Monsanto: 54.Where to watch it: The DVD is available at gmofilm.com.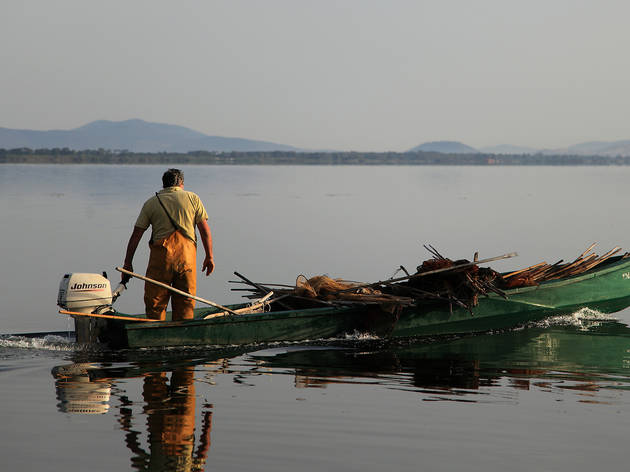 5/9
Photograph: Courtesy Insekt Film
Knights of the Lagoon (2014) The focus: In Walter Bencini's film, a group of Italian fishermen in the ancient port city of Orbetello adapt their generations-old techniques with modern sustainability efforts.The MVP: Each angler is more colorful than the last—Maurizio, "Il Ricciolone" ("the curly-haired"); fish-multiplying Francesco, a.k.a. "Jesus"—but we've got a soft spot for Enzo, "Lupo Cattivo" ("the bad wolf"), an old seafood cook who stubbornly yet romantically doesn't want to give up life on the water. Most unusual costar: The quick-netting fishermen have to work around large colonies of fish-snatching pink flamingos, who've migrated up from Africa for the mild weather. Shots of middle-aged Italians in too-tight Speedos: Seven. Where to watch it: The film was recently presented at the Berlin International Film Festival (February 6–16).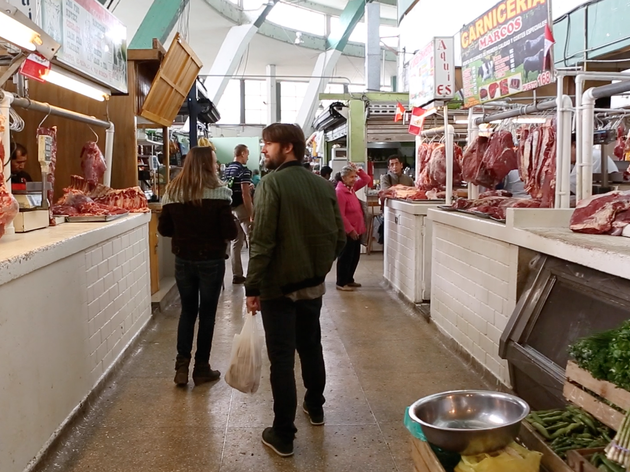 6/9
Noma My Perfect Storm (2014) The focus: For this 80-minute character sketch of chef René Redzepi, Pierre Deschamps shadowed the founder of Copenhagen's two-Michelin-starred Noma—the world's current It restaurant—for 12 months, in test kitchens and board meetings and at home. The MVP: Redzepi proves as compelling as his innovative plates: In one frame, he's the brilliant mastermind behind a culinary juggernaut; in another, he's simply a man trying to juggle it all. Foraged finds: Sea urchins sourced in minus-10-degree Scandinavian waters, wild truffles from Sweden's island of Gotland and 25 liters of birch sap collected by a woodsman named Tage. Viral outbreak: Deschamps documents the harried four days when the restaurant was hit with a norovirus, sickening 63 diners just weeks before the restaurant secured two stars on the 2013 Michelin list.Where to watch it: A work-in-progress version was presented at the Berlin International Film Festival; expect the final cut to be released in late 2014.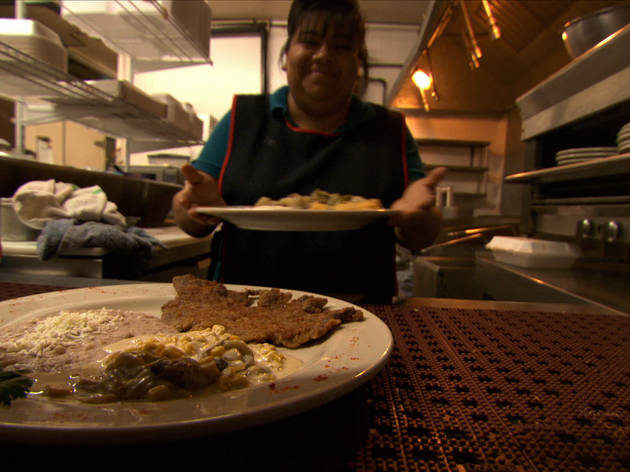 7/9
Photograph: Courtesy Spinning Plates
Spinning Plates (2013) The focus: Joseph Levy's fly-on-the-wall documentary contrasts three American restaurants: 162-year-old Breitbach's Country Dining in Balltown, Iowa; Tucson, Arizona mom-and-pop spot La Cocina de Gabby; and Chicago's three-Michelin-starred, avant-garde destination, Alinea. The MVP: Each of the three restaurants weathers enough challenges to fill a Top Chef marathon, but Alinea's high-wire toque, Grant Achatz, has the most gripping struggle: a diagnosis of stage-four tongue cancer, which threatens his ability to taste (he's now, happily, cancer-free).Parenting pains: La Cocina's struggling owners, Francisco and Gabby Martinez, are forced to bring their three-year-old to work—toddler tantrums are audible from the dining room. Worst luck: Breitbach's—Iowa's oldest restaurant—is destroyed by two devastating fires within exactly ten months of each other.Where to watch it: Buy the DVD and download the film digitally at spinningplatesmovie.com.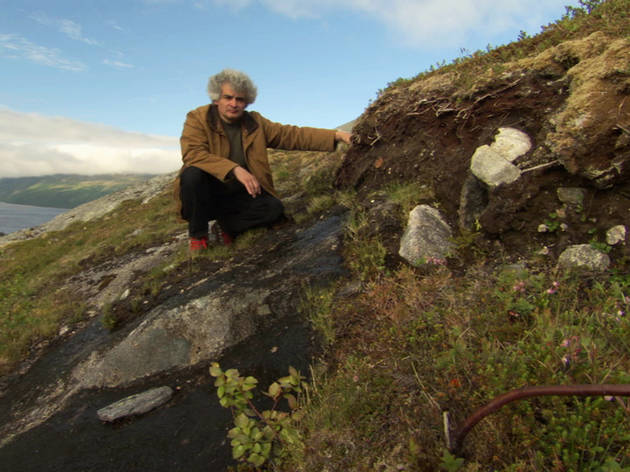 8/9
Photograph: Courtesy Lily Films
Symphony of the Soil (2013) The focus: In her lushly photographed mulch-and-manure film, Deborah Koons Garcia recruits biologists, farmers and chefs (including Dan Barber of Blue Hill at Stone Barns) to wax poetic on all things soil.The MVP: Everyday dirt gets the Planet Earth treatment, showcased in stunning time-lapse footage from majestic Nordic landscapes and active Hawaiian volcanoes. Food-porn alert: Garcia smartly cuts her plea for sustainability with lusty shots of the vegetables at Stone Barns. Geo-geek moment: "It's Times Square on New Year's Eve all the time!" exclaims one ecologist about microscopic dirt particles.Where to watch it: The DVD is available at symphonyofthesoil.com.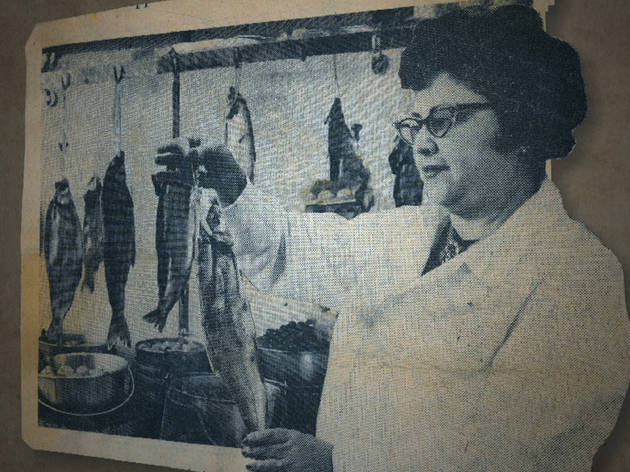 9/9
Photograph: Courtesy the Russ Family
The Sturgeon Queens (2014) The focus: This Yiddish-peppered profile, directed by Julie Cohen, centers on Russ & Daughters. Chronicling 100 years of the cured-fish emporium, it covers its early days as a pushcart run by Austrian-Hungarian immigrant Joel Russ, taking us to its current status as a Lower East Side appetizing institution under great-grandchildren Niki Russ Federman and Josh Russ Tupper.The MVPs: The quick-witted Russ daughters, century-old Hattie Russ Gold and 92-year-old Anne Russ Federman, are both sharper than a nova-slicing knife. Celebrity cameos: Luminaries like actor Maggie Gyllenhaal and writer Calvin Trillin offer commentary on the smoked-fish stalwart. And chef heavyweight Mario Batali backs up Russ's New York food bona fides: "Their herring is better than everyone else's herring. Pounds of pickled herring sold: 1,800,000 since the shop opened in 1914.Where to watch it: Look for a screening on May 20 at the JCC CineMatters festival on the Upper West Side.
Best new food documentaries: Culinary movies to check out
On the brink of Oscar night, sink your teeth into these fresh-from-the-oven food documentaries, tracking guerrilla farmers, a lox legend and the world's highest-flying chefs
Oscars
—we're seeking out the best new food documentaries to feast your eyes on. Expand your food-doc repertoire beyond
Super Size Me
and
Jiro Dreams of Sushi
with a list of flicks that cover everything from old-world Italian fisherman and childhood obesity, to toques at the world's best restaurants (René Redzepi, Grant Achatz) and our very own
Russ and Daughters
. We got the movies—you grab the popcorn.