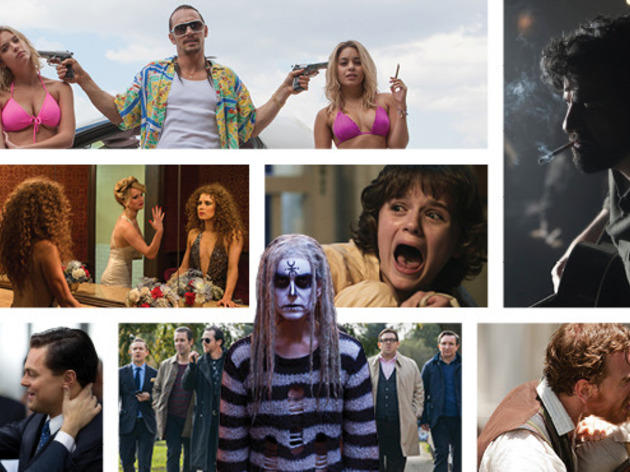 Best of 2013: Best films of 2013
From established Hollywood auteurs to the foreign and indie fringes, cinema brought its A-game
Month after month, 2013 proved so stunning, you almost had to hold your breath. The early-to-mid-year festivals produced an ample batch of keepers, from Richard Linklater's Sundance sensation Before Midnight to Cannes gems like Bastards andInside Llewyn Davis. Bracing for summer dumb, we gasped in surprise at The World's End and Blue Jasmine. And as the year closed, some of America's most dependable directors—big names like Martin Scorsese and David O. Russell—were operating in peak form. Here, we count down the movies that jockeyed for position in our top-ten lists, which easily could have gone to 20 or 30.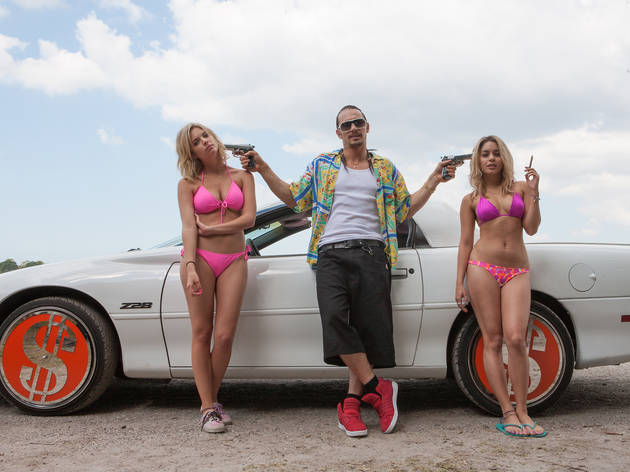 Why feel guilty about skanky pleasures when no other movie seized the plastic cup of American entitlement as firmly? Utterly reprehensible as a moral model, Harmony Korine's trashy crime epic—featuring an inspired James Franco—vibrates with the confidence of a mature filmmaker.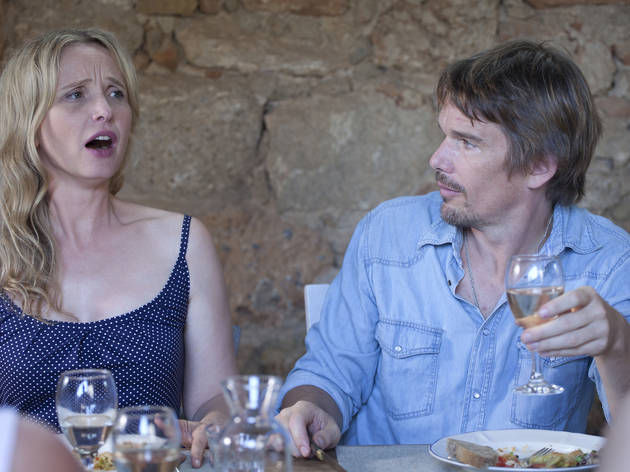 Richard Linklater and his two longtime collaborators, Julie Delpy and Ethan Hawke, put a tense, resigned capstone on their trilogy about the random rush of love. Though not as euphoric as Before Sunset, the film contains a multitude of feelings—and tons more honesty.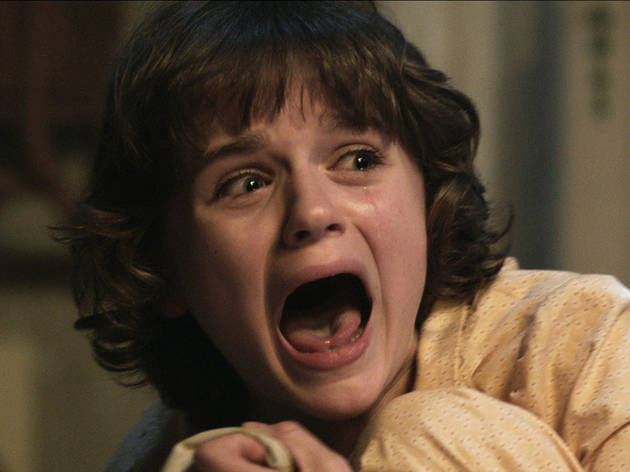 Courtesy of Warner Bros. Picture
Old-school horror fans rejoiced and forgave director James Wan for Saw: His summer sensation proved that certain tricks and devices won't ever go out of style when deployed this stylishly. Pound for pound, Wan's possession shocker was the most assured thing Big Hollywood produced in 201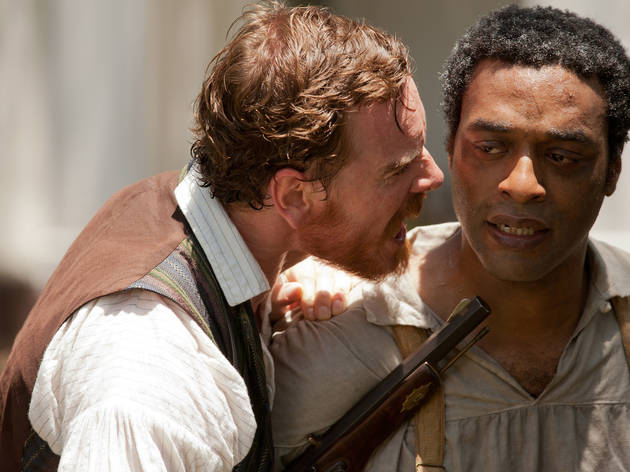 Francois Duhamel
The year's most harrowing sit is a bone-deep evocation of systematized brutality: the stripping of a person's identity, dignity, beauty and strength. Every loss is registered on the dumbstruck face of breakout star Chiwetel Ejiofor, who survives his ordeal but not without marks. The audience gets off easy.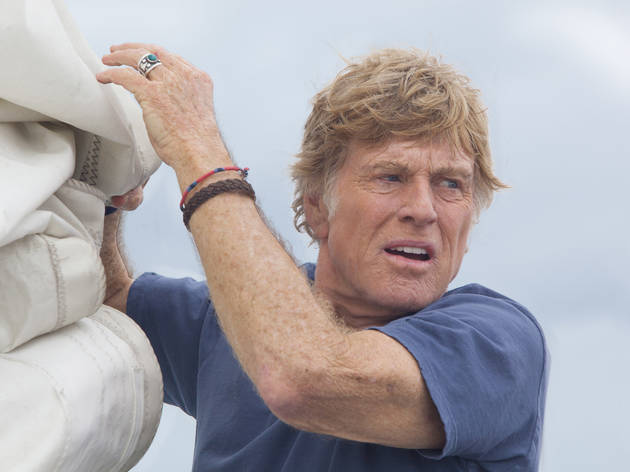 After decades of iconic turns, Robert Redford finds a weathered grace as a lone sailor charting an emergency course toward his salvation. You can fit all the film's dialogue on a Post-it note, but action is character—and J.C. Chandor's survival movie already feels like one of the greats.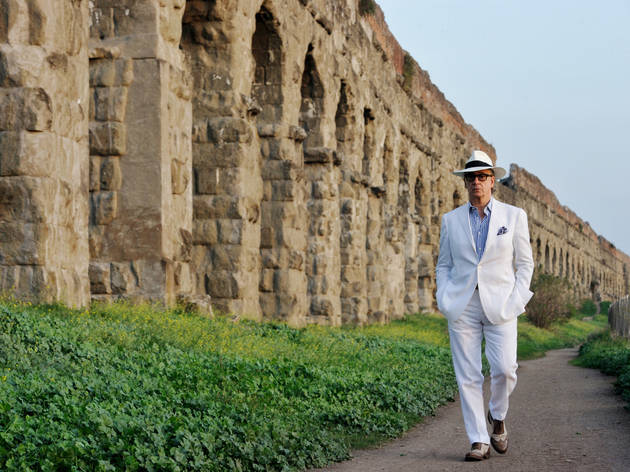 Modern-day Rome burns with Berlusconian decadence as our hero, a genius turned self-amused journalist (the magnificent Toni Servillo), has a belated crisis of purpose. The obvious parallel is to La Dolce Vita, yet in style and substance, Paolo Sorrentino's drama cuts a postmodern path all its own.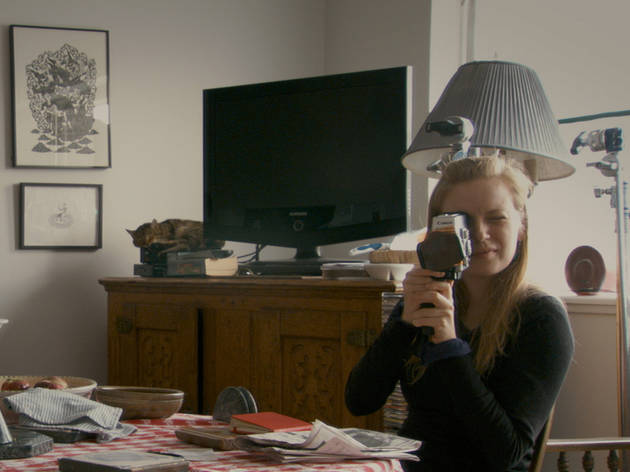 Sarah Polley dives into her own family's history for a docu-memoir with more revelations than a Brian De Palma thriller. Amazingly, her focus is never navel-trained, instead teasing out a notion of day-to-day forgiveness that feels generous to the theatrical lives of actors.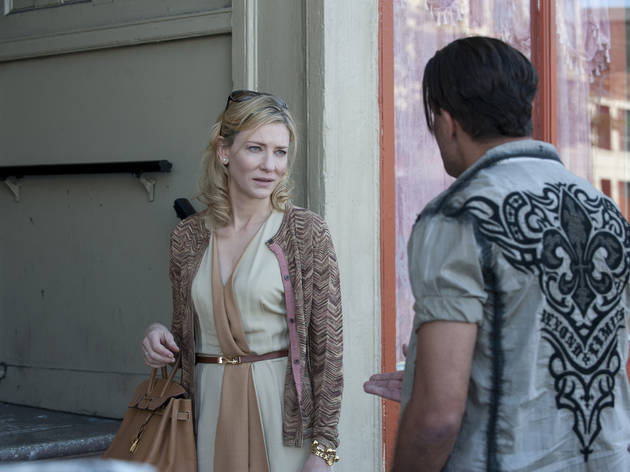 Squirming between wet-cat disdain and an unshakable grandiloquence, Cate Blanchett's performance instantly vaults her into the company of the great film neurotics. Woody Allen's script, a dark skewering of the 1 percent, harkens back to Crimes and Misdemeanors—this film will someday be considered just as major.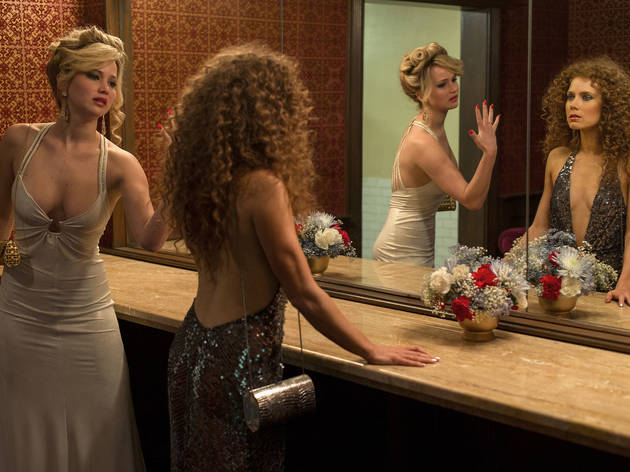 Francois Duhamel
The characters arrive in loud '70s polyester and highly manipulated hairdos, all the better to clothe a true-life tale in which identity is another part of playacting—the ultimate con in a post-Watergate crimescape. Director David O. Russell excites his cast (including an unhinged Jennifer Lawrence) to screwball heights.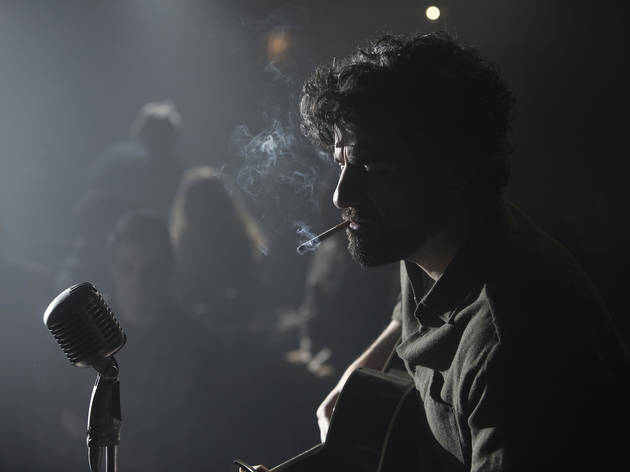 Alison Rosa
Equal parts wintry misfortune and guitar-slung dreaminess, the Coens' cosmic comedy turns a musician's dying career into an uncommonly rich picture of the changing terrain of American folk art circa 1961. Oscar Isaac's attitudinal antihero is about five years too early to the scene.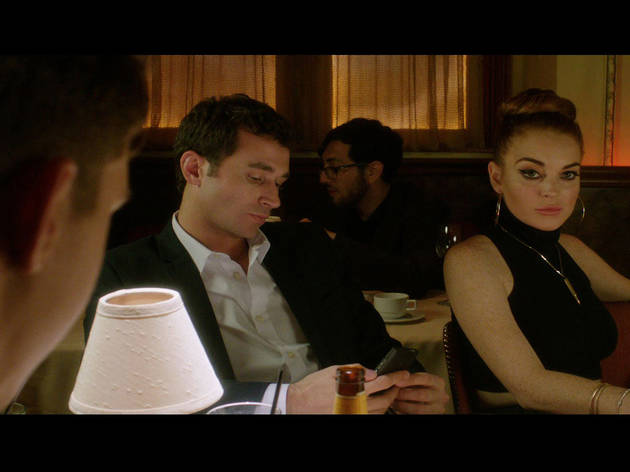 Joshua Rothkopf's worst film of 2013
The Canyons

Laying down with dogs, a beat-up-looking Lindsay Lohan fell into untrustworthy company as Paul Schrader and Bret Easton Ellis concocted a pretentious disaster that fails on multiple levels—as entertainment, art, fresh Los Angeles insight and even titillation. The stench of flambéed careers became uninteresting after 15 minutes.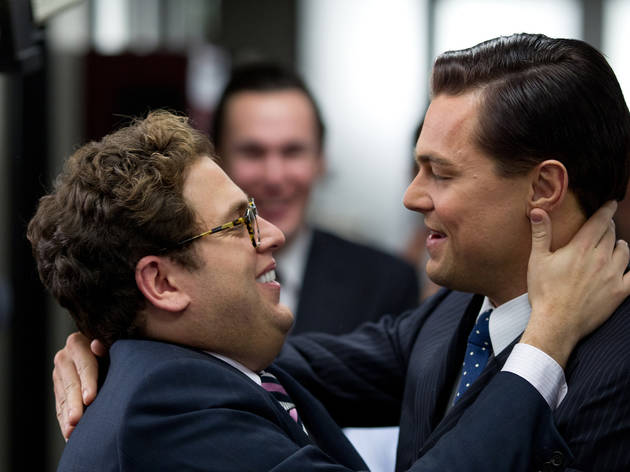 Photo credit: Mary Cybulski
10. The Wolf of Wall Street
Greed is better than good to the abhorrent Wall Street types populating Martin Scorsese's bitter-pill bacchanal. With an unsparing eye and a terrifically entitled man-boy performance by Leonardo DiCaprio, this acerbic satire cuts through corpulent excess to the nonexistent heart within.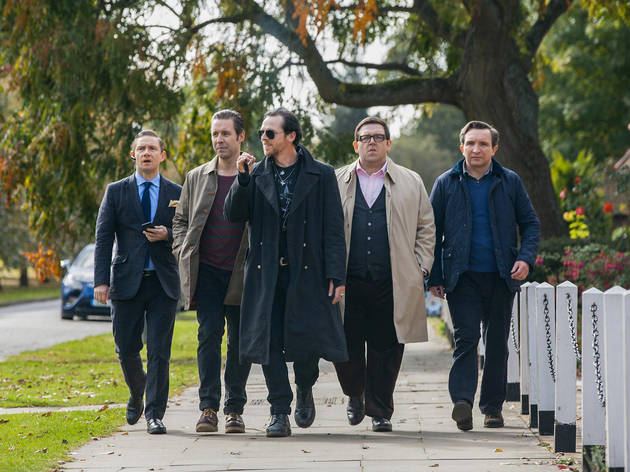 Capping his Cornetto trilogy in ebullient style, writer-director Edgar Wright follows a middle-aged British quintet of high-school buds on an epic pub crawl, during which they stumble upon some unearthly doings. As the group's resident stunted adolescent, Simon Pegg offers a hilarious and heartbreaking portrait of over-the-hill deadbeatness.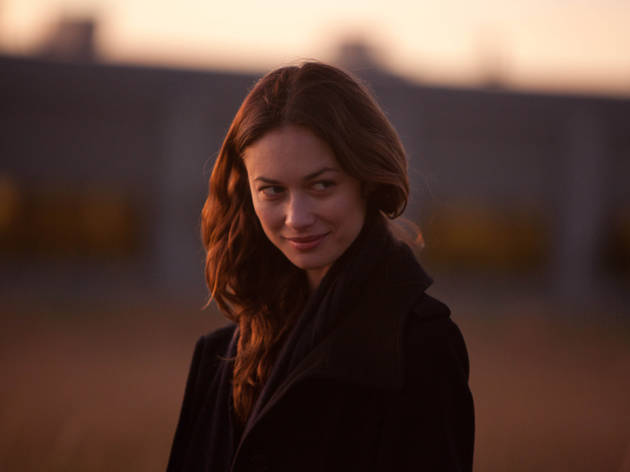 Mary Cybulski
Terrence Malick's sublime examination of a doomed love affair is more abstract dance than straightforward drama—touching on deep-rooted themes of cultural disconnect and spiritual anxiety. It's anchored by the gorgeous, raw-nerved Olga Kurylenko as a European immigrant living in Bartlesville, Oklahoma, caught in an emotional maelstrom of a marriage.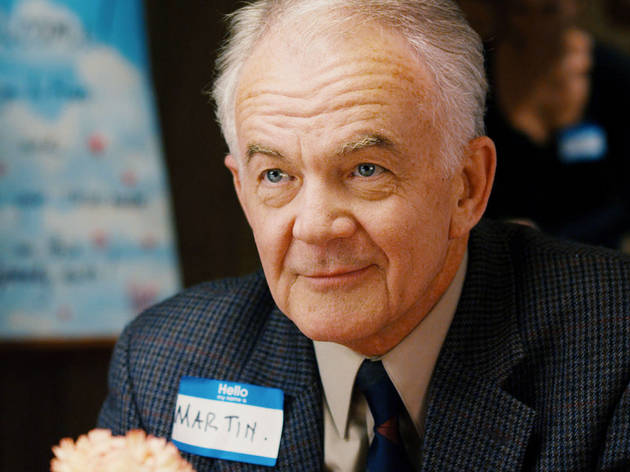 This intimate drama about a particularly unlikely friendship is the kind of subtly observed and deeply affecting Amerindie that's in short supply. Paul Eenhoorn is sheer perfection as the eponymous Australian expat, and Richmond Arquette is every bit his equal as an ex-con acquaintance trying to readjust to life outside prison.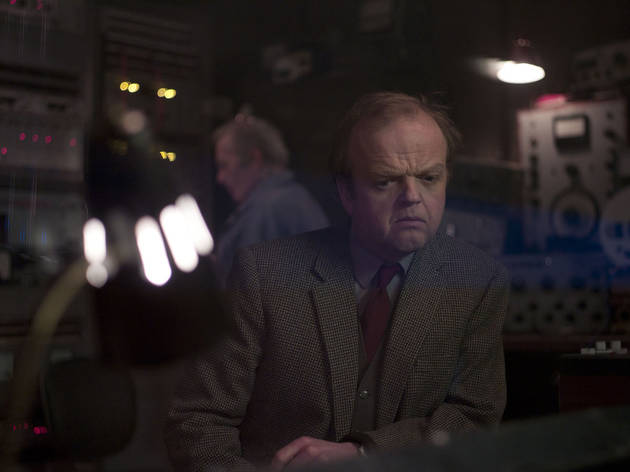 6. Berberian Sound Studio
A British sound designer (Toby Jones, perfectly cast) takes a job on an Italian giallo, and it isn't long before the low-rent horror movie starts messing with his mind. Peter Strickland's eerily quiet psychological thriller—a master class in the power of suggestion—will have you jumping at every shadow.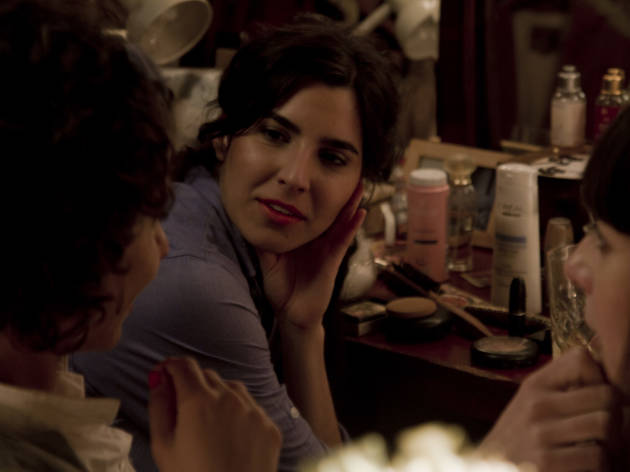 Alessio Rigo de Righi
One of the year's purest pleasures, this delightful comedy from writer-director Matías Piñeiro follows a group of young Argentines who engage in a romantic roundelay reminiscent of Shakespeare's Twelfth Night. Featuring playful performances by a mostly female ensemble, the film has a light-touch profundity that would make the Bard proud.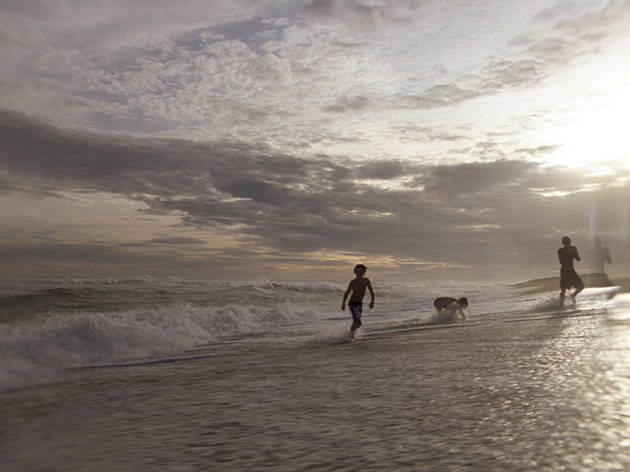 Carlos Reygadas's mesmerizingly abstruse feature revolves around a wealthy Mexican family as seen through the eyes of their two youngest children. Impressionistic imagery (best ever appearance by a naked CGI devil) thrillingly takes precedence over narrative cohesion; it's a major, marvelous dose of WTF.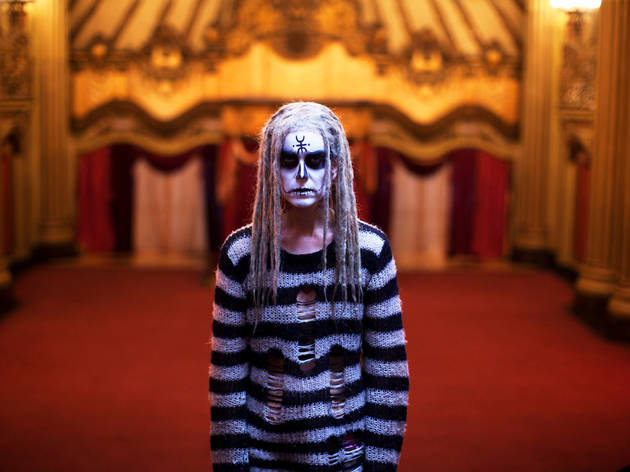 It initially seems like another Rob Zombie boo-fest, populated with dirt-covered witches, throbbing music and other diabolical elements. But once Sheri Moon Zombie's beleaguered rock DJ comes to the fore, the film reveals its true colors—a poignant study of drug addiction cloaked in horror-movie duds. Call it A Woman Under the Demonic Influence.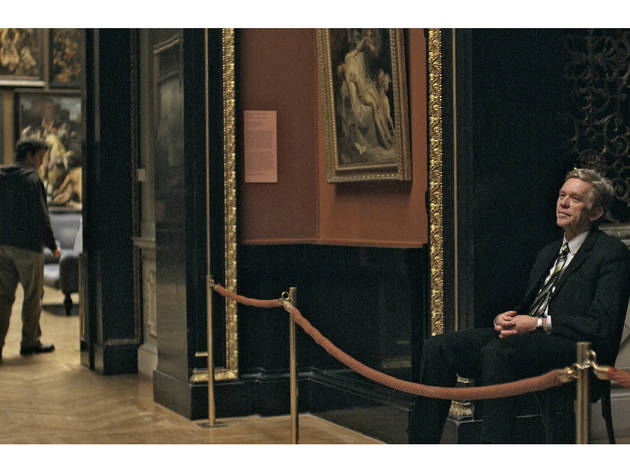 Jem Cohen expertly blends fact and fiction in this study of a friendship that blossoms between a museum attendant and a Canadian woman visiting Austria to attend to an ailing family member. Also a richly realized city portrait of Vienna, the movie is stirring to the senses and the soul.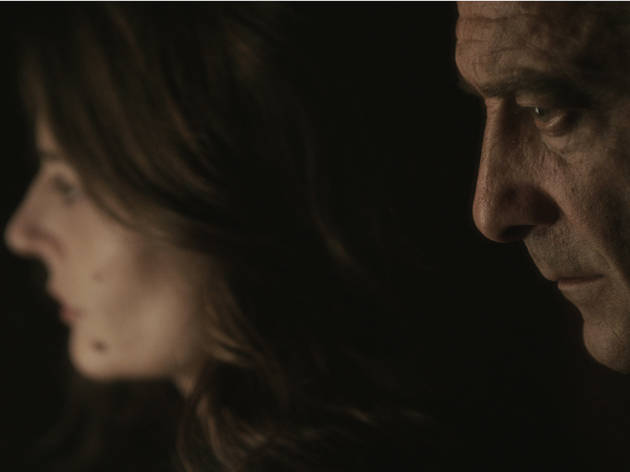 Bleak is beautiful in Claire Denis's latest, a hypnotically woozy tale of a working-class mariner out for revenge against the big businessman who ruined his family. It's an enveloping nightmare that you perversely don't want to wake up from.