The 30 coolest winter movies to see this season
Make those outdoor trips count by consulting our list of the worthiest winter movies—upcoming titles from Hollywood, foreign festivals and all points in between.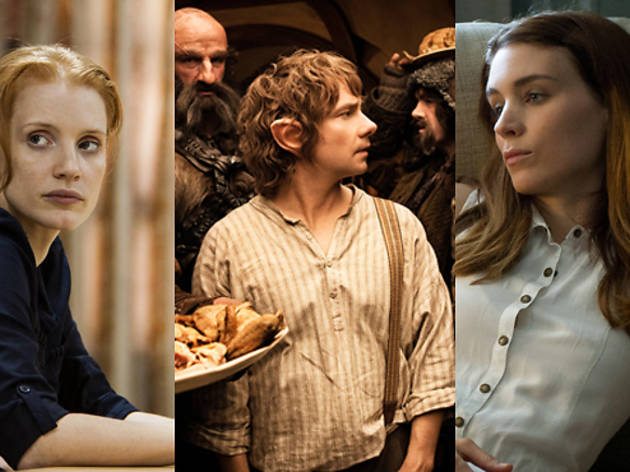 We're hot and heavy into Oscar-bait season right now, but what does December and beyond promise? First off, we can expect some of the most gargantuan titles from Hollywood's 2012 slate, led by Peter Jackson's massively anticipated The Hobbit: An Unexpected Journey. After being pushed back until after the presidential election, the killing-Osama-bin-Laden movie, Zero Dark Thirty, is finally coming to theaters. (Sadly, there's no cameo by our reelected leader.) And Tom Cruise gets serious in the pummeling crime thriller Jack Reacher. Moving into the new year (generally a slow time), there's some terrific art-house counterprogramming: a gritty New York City series at Film Forumand Dror Moreh's provocative The Gatekeepers, about Israel's antiterrorism unit. All in all, we'll have plenty to heat up those dreary months. Hot popcorn will help.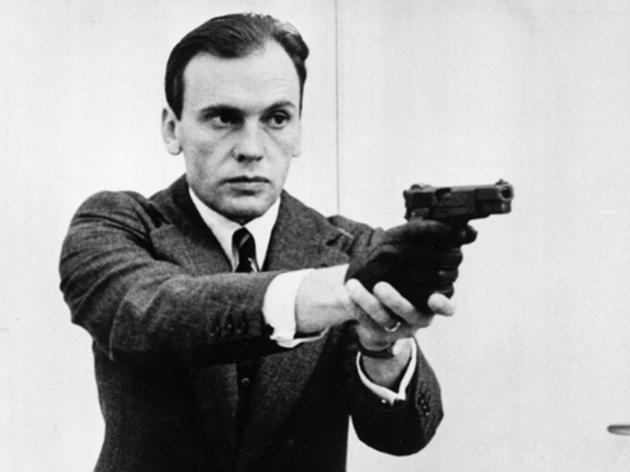 "Jean-Louis Trintignant" at Film Forum
The face of late-'60s Euro-neuroses, octogenarian French star Jean-Louis Trintignant gets a much-deserved tribute; check out everything from rarities such as Alain Robbe-Grillet's meta-espionage flick, Trans-Europe-Express, to the actor's art-house landmarks Z and The Conformist. (Dec 7–20)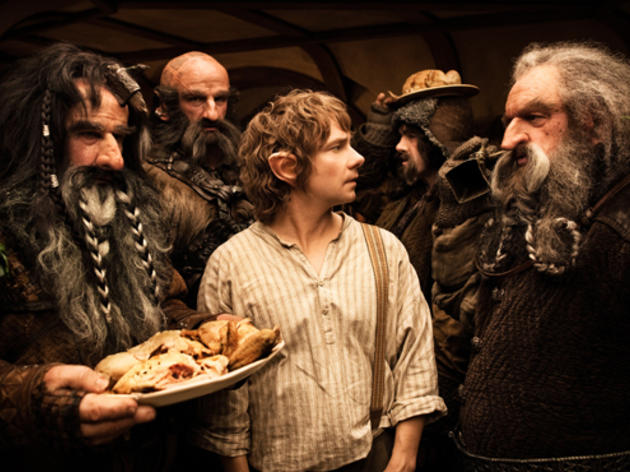 The Hobbit: An Unexpected Journey
Perhaps not so unexpected: The team behind the epic Lord of the Rings movies—including director Peter Jackson and Gandalf-portrayer Ian McKellen—returns for another multipart epic, this time of J.R.R. Tolkien's charming prefatory tale. (Dec 14)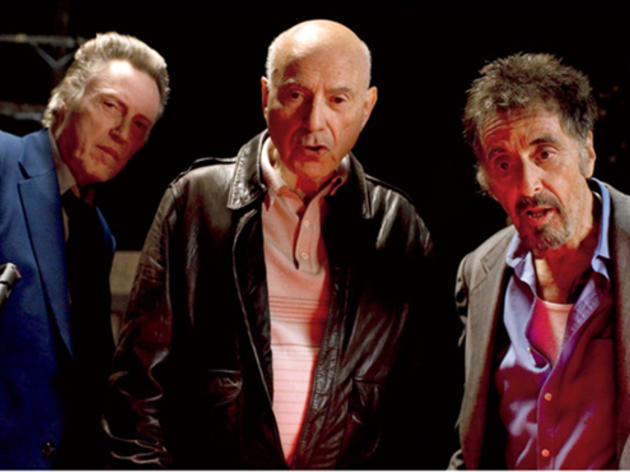 Stand Up Guys
Three aging con artists reunite for one last score: seen that before. But with Alan Arkin, Christopher Walken and Al Pacino playing the scammers, we're sold. (Dec 14)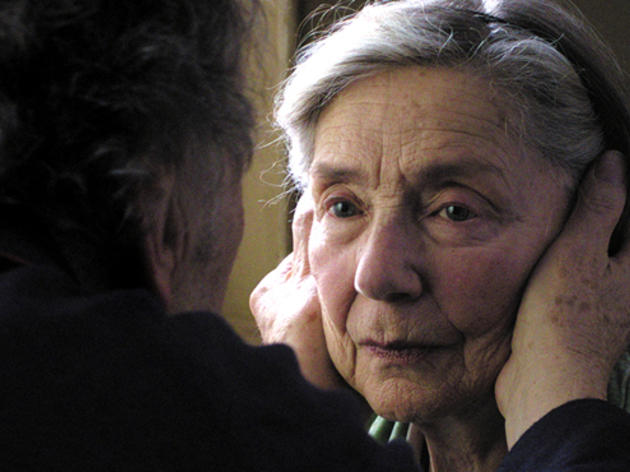 Amour
Love burns in a quiet, wholly unexpected way in Michael Haneke's golden-years drama, about a lifelong couple grappling with incipient mental deterioration. French legends Emmanuelle Riva and Jean-Louis Trintignant supply career-capping turns. (Dec 19)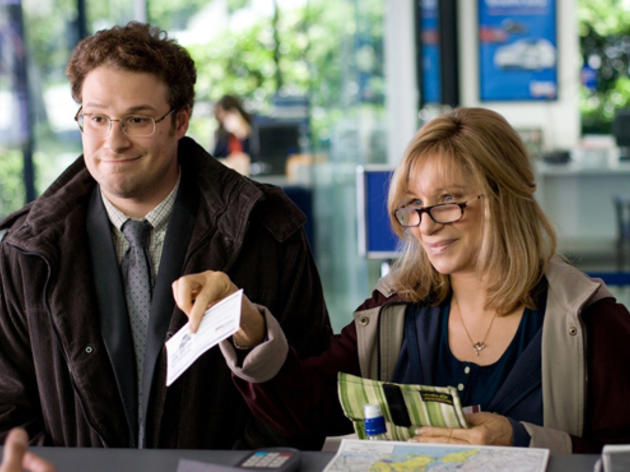 Guilt Trip
Barbra Streisand goes road-tripping with son Seth Rogen in the funny lady's first starring vehicle since The Mirror Has Two Faces. Great to have you back in the driver's seat, Babs. (Dec 19)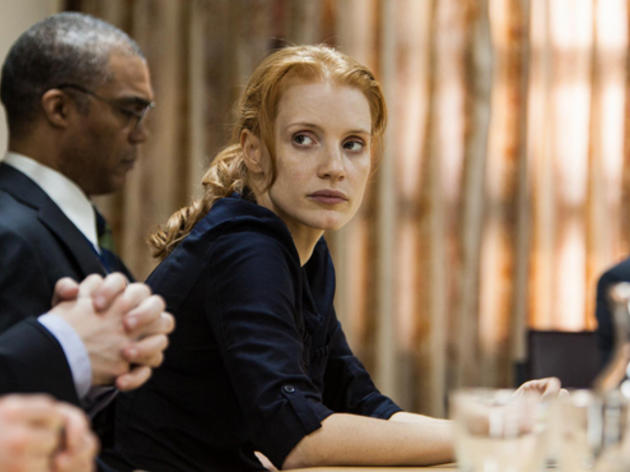 Zero Dark Thirty
The decade-long hunt for Osama bin Laden becomes a procedural of uncommon verve in the hands of The Hurt Locker's Kathryn Bigelow. Far from a triumphant football spike, the movie aches with obsession and loss, anchored by the driven Jessica Chastain. (Dec 19)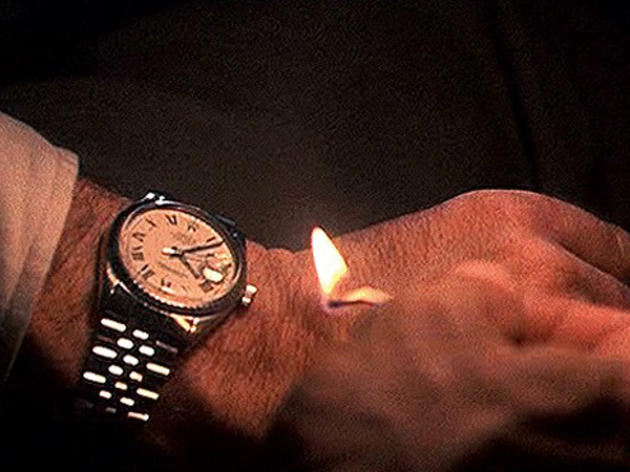 The Clock at the Museum of Modern Art
It's back: Christian Marclay's 24-hour ode to time and the movies returns to NYC, courtesy of MoMA. Here's your second chance to see that 4:30–5:30am segment you slept through. (Dec 21–Jan 21)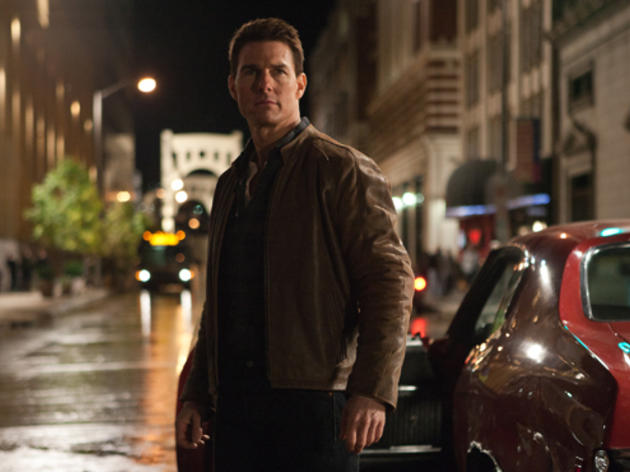 Jack Reacher
Lee Child's airport-novel hero comes to the big screen, and damned if he doesn't resemble Jerry Maguire. Tom Cruise plays the titular ex–military investigator who's looking into mysterious sniper shootings. (They had us at Werner Herzog plays the villain.) (Dec 21)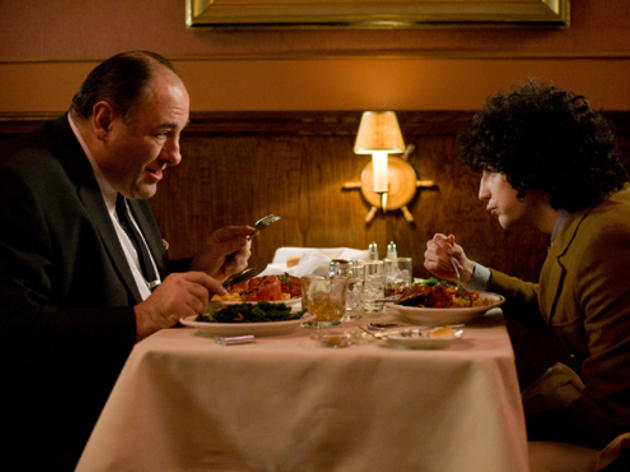 Not Fade Away
The British Invasion sweeps over suburban mid-'60s New Jersey, and Sopranos creator David Chase confidently steps into semiautobiographical-comedy territory. The movie's about not just a wanna-be rock band, but a family split by opposing dreams. (Dec 21)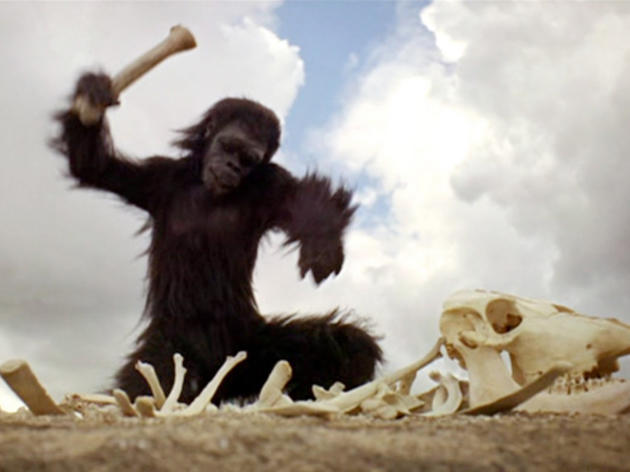 "See It in 70mm!" at the Film Society of Lincoln Center
Digital, schmigital: The FSLC programs 11 days of films shown in their original large-stock celluloid format. When it comes to experiencing movies like 2001: A Space Odyssey, Lawrence of Arabia and Playtime, bigger truly is better. (Dec 21–Jan 1)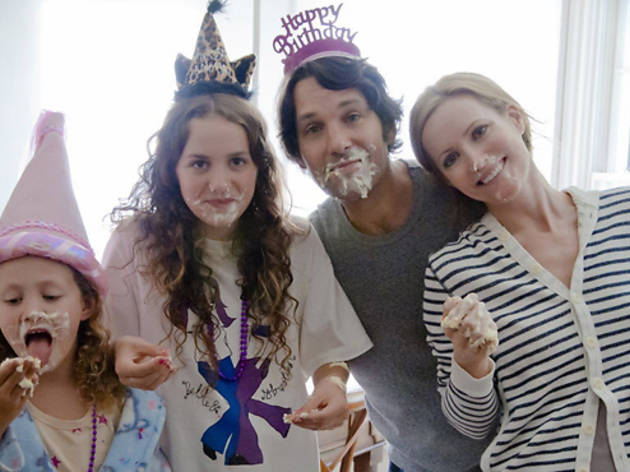 This Is 40
Having revolutionized the American schlub comedy with Knocked Up and other hits, Judd Apatow is back in the director's chair, exploring a couple's sexual anxieties via Paul Rudd, Leslie Mann and Apatow's own precocious kids. (Dec 21)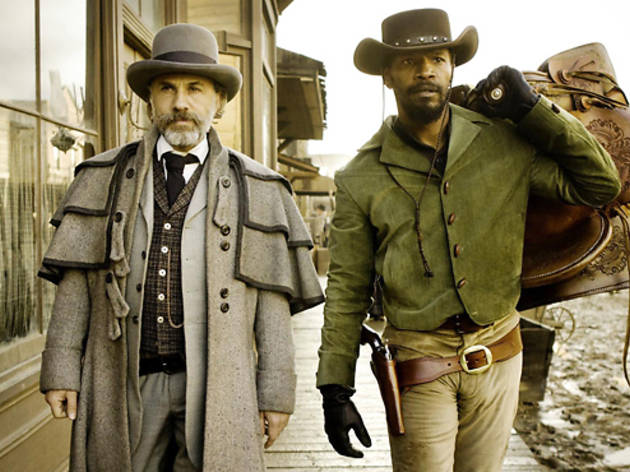 Django Unchained
The D may be silent, but Quentin Tarantino's pre-Emancipation Western about a gun-toting slave (Jamie Foxx) searching for his kidnapped wife is sure to make plenty of audience-riling noise. (Dec 25)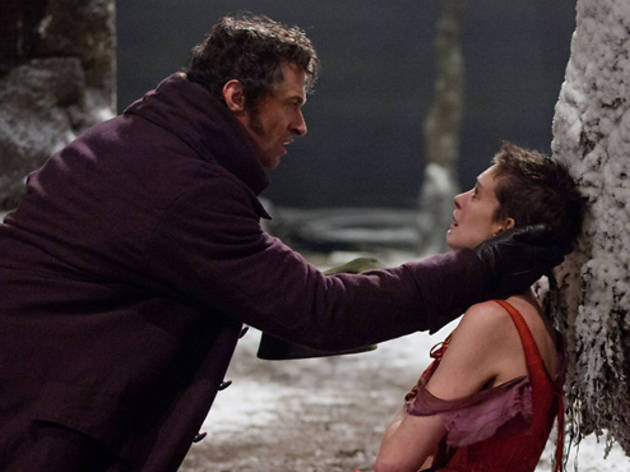 Les Misérables
The hit 1980s musical adapted from Victor Hugo's masses-uprising tome gets an equally gargantuan big-screen rendering. Hugh Jackman and Russell Crowe make for memorable foils, but Anne Hathaway steals the show as the tragedy-prone Fantine. (Dec 25)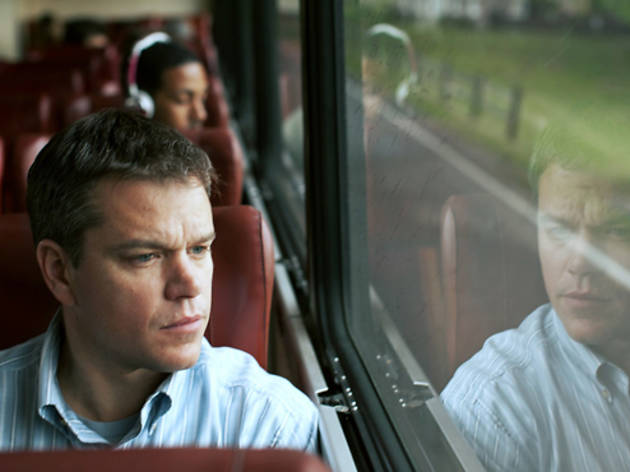 Promised Land
How do you pull viewers into a movie about a pro-fracking natural-gas salesman who has a crisis of conscience during a visit to a middle-American small town? Put Gus Van Sant at the helm and coscreenwriter Matt Damon in the lead. (Dec 28)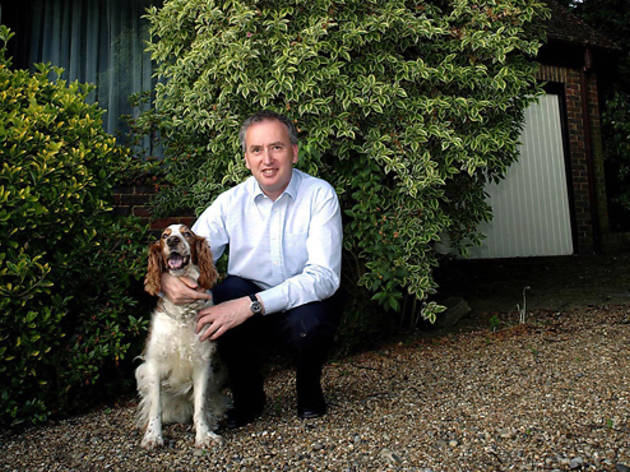 56 Up
Every seven years since 1964, interviewer and filmmaker Michael Apted has checked in with the same small group of Brits, watching them age, succeed, fail and reckon with the flow of life. A new chapter—the first after the subjects passed the big 5-0—should be eye-opening. (Jan 4)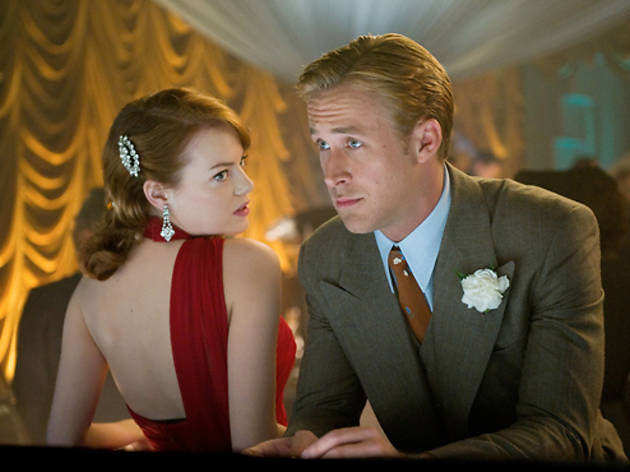 Gangster Squad
This movie was quickly yanked from last summer's release schedule after a pivotal scene—a machine-gun attack in a crowded movie theater—became too painful to watch. We still have hopes for the rejiggered components, featuring ever-likable Ryan Gosling and sultry Emma Stone. (Jan 11)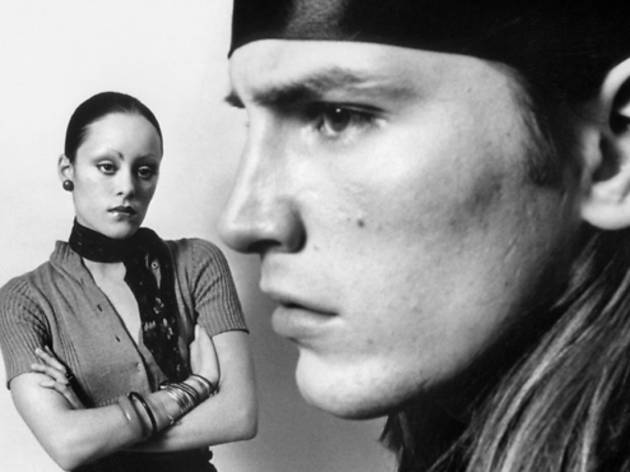 "New Yawk New Wave" at Film Forum
Former Village Voice critic J. Hoberman cocurates this series devoted to gritty, anything-goes representations of Gotham onscreen. Downtown avant-garde musings, offbeat docs, proto–indie dramas from John Cassavetes and Shirley Clarke—it's all here. (Jan 11–31)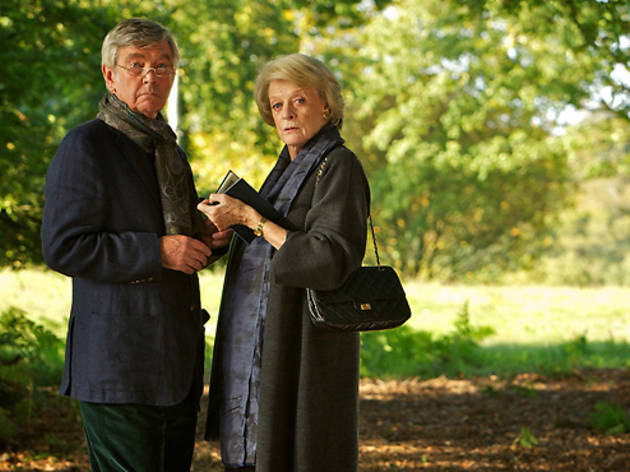 Quartet
Dustin Hoffman's official directorial debut watches the graying fur fly at a retirement home for opera singers. A gaggle of geriatric thespians—Dame Maggie Smith, Billy Connolly, Michael Gambon and Tom Courtenay—grace this musical dramedy. (Jan 11)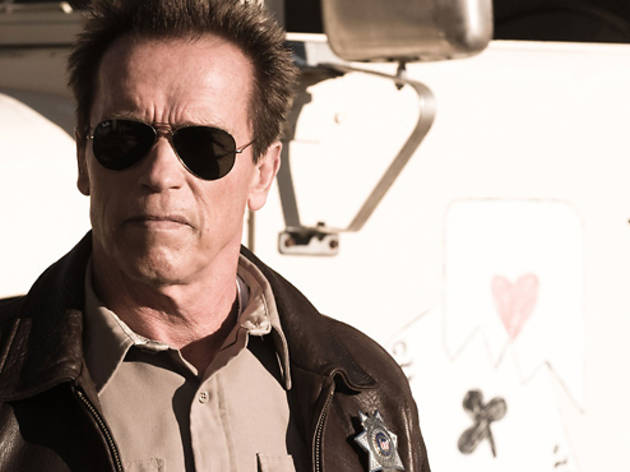 The Last Stand
The little boy within all movie lovers should be thrilled to see former California governor Arnold Schwarzenegger back in action (in a leading role, no less), as a border-town sheriff drawn into a heavily armed conflict with a drug lord. (Jan 18)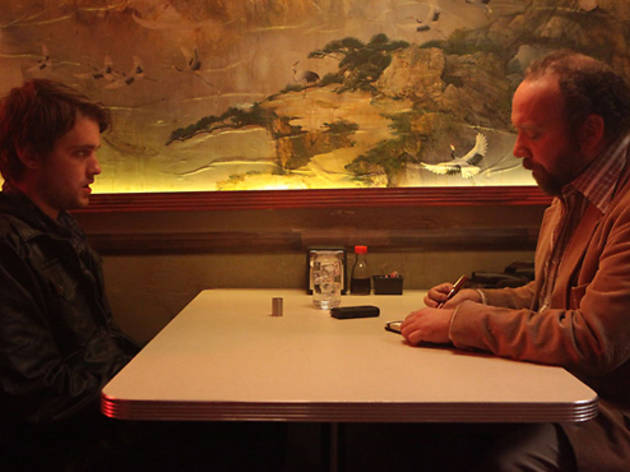 John Dies at the End
Two dopey dudes (one of whom is named John) are the only people that stand between an alien invasion and the survival of humanity. Given that director Don Coscarelli was the man responsible for the mind-blowing Phantasm, we're intrigued. (Jan 25)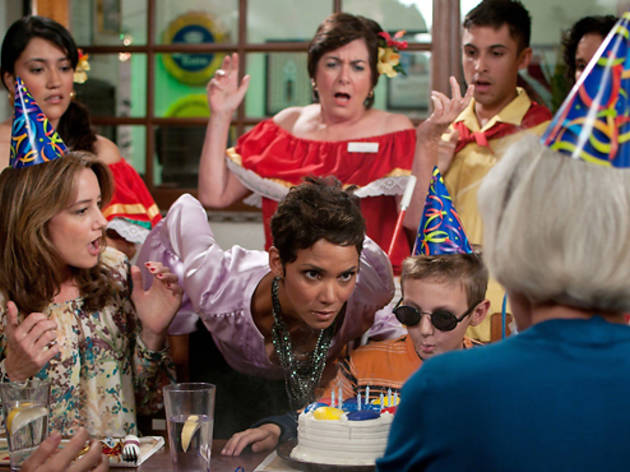 Movie 43
The raunchy hilarity looks to be nonstop in this multidirector, intertwining-narrative ensemble comedy. We're tickled by the prospects of nice Halle Berry tormenting a blind boy and Oscar winner Kate Winslet doing an extended vomit sketch. (Jan 25)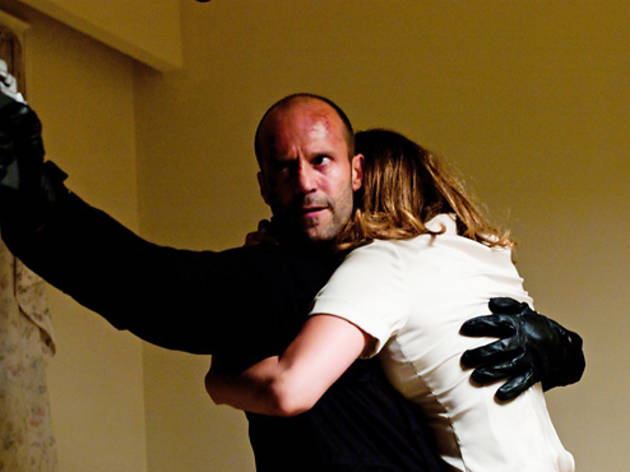 Parker
Actors ranging from Lee Marvin to Mel Gibson have played author Donald E. Westlake's famed vengeance-seeking criminal. Now it's Jason Statham's turn—the he-man's granite physique and ruthless demeanor seem to make him a perfect fit. (Jan 25)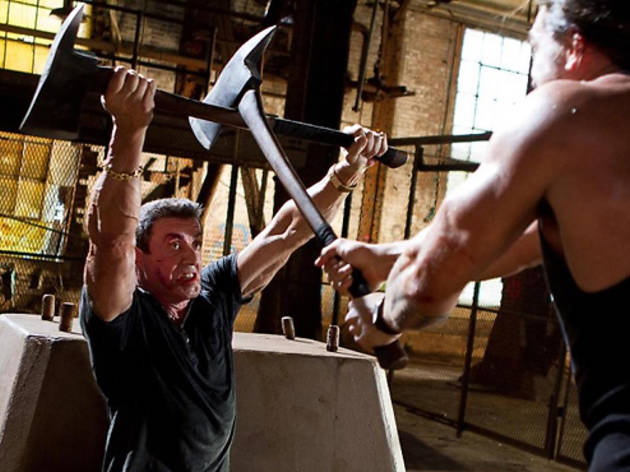 Bullet to the Head
Ah, for the days of unapologetically bombastic Walter Hill action films like 1988's Red Heat. The director's comeback effort—a Sly Stallone revenge thriller—aims to fill the void, with the ridiculously ripped action star trading blows and spouting one-liners like the Reagan era never ended. (Feb 1)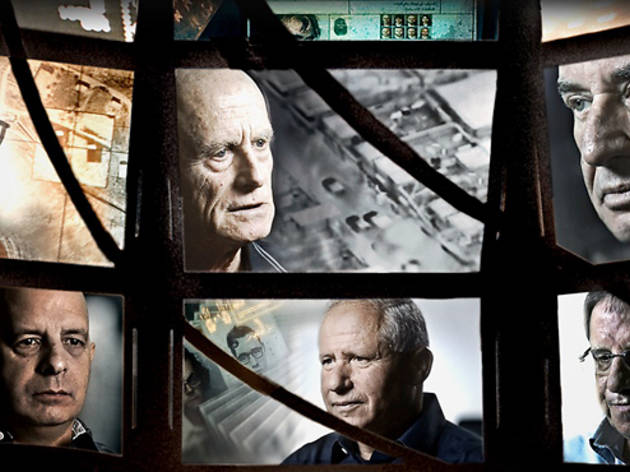 The Gatekeepers
Israel's ultrasecret Shin Bet protects the fragile peace through covert assassinations and illegal means. Director Dror Moreh sits down with six former chiefs, eliciting tactical anecdotes and—significantly—a fair amount of guilt. Gripping. (Feb 1)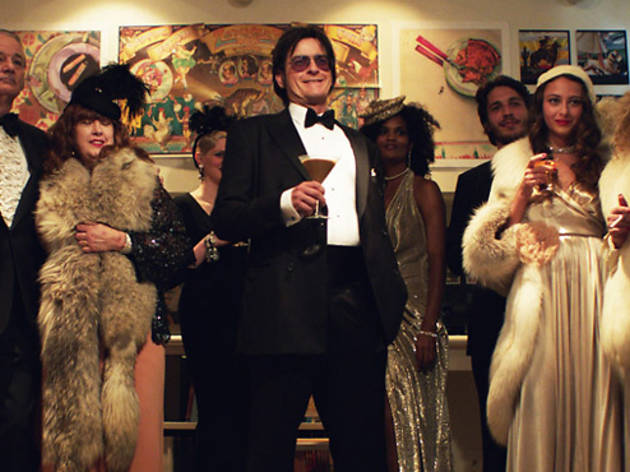 A Glimpse Into the Mind of Charles Swan III
Roman Coppola (CQ) never saw a shag carpet he didn't want to fetishize, yet we still have hope for his directorial latest, about a 1970s graphic designer (Charlie Sheen, possibly great again) who falls into a tailspin after a romantic rejection. (Feb 8)
Identity Thief
Clean-cut businessman Jason Bateman's identity is poached by Bridesmaids scene-stealer Melissa McCarthy. Guns are drawn and gonads kicked in equal measure; director Seth Gordon appears to be pushing into even darker territory than his previous black comedy, Horrible Bosses. (Feb 8)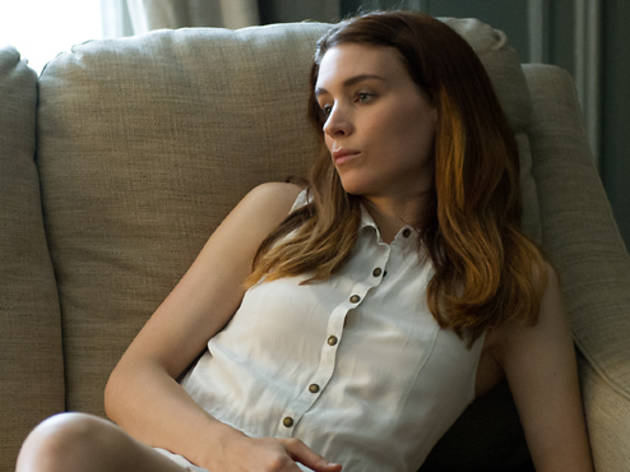 Side Effects
A young woman (The Girl with the Dragon Tattoo's Rooney Mara) starts taking new antianxiety medication prescribed by her psychiatrist (Jude Law); let's just say the pills do more than alter her mood. Steven Soderbergh directs what looks to be a first-rate pharma-thriller. (Feb 8)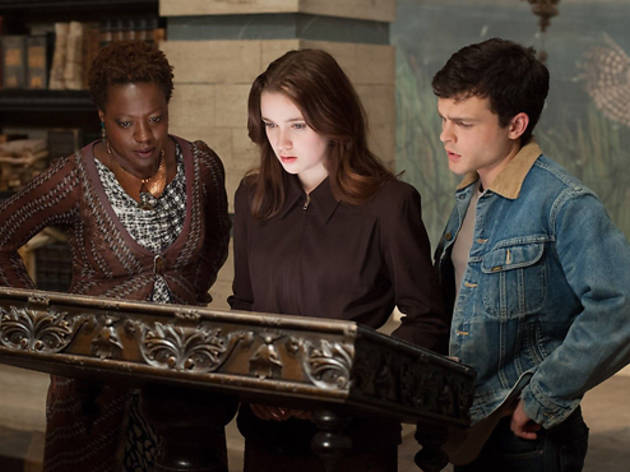 Beautiful Creatures
Warner Bros. is betting that fans of this bestselling YA-lit series—about Southern teens battling the forces of "light" and "dark" magic (as well as their hormones)—will turn their film franchise into a Twilight-level phenomenon. See, Twi-Hards, there is a reason to go on. (Feb 13)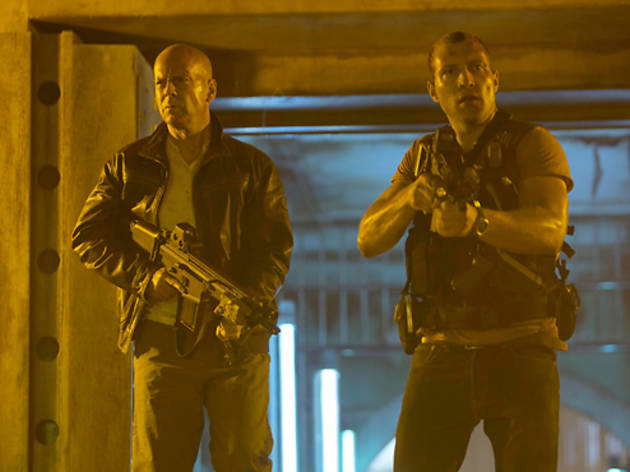 A Good Day to Die Hard
Has it really been 25 years since Bruce Willis uttered his first "Yippie-ki-yay, motherfucker"? This time, his iconic cop character, John McClane, heads to Russia, where he teams up with his CIA-operative son (Jai Courtney) to take down a terrorist group. (Feb 14)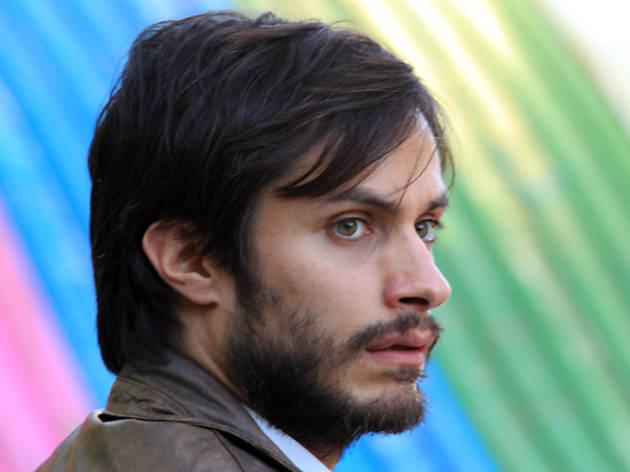 No
Chilean director Pablo Larraín's satire about an advertising whiz (Gael García Bernal) who helps oust General Augusto Pinochet has been making the festival rounds for a while. Now you'll finally get the chance to see one of sharpest political films of recent memory. (Feb 15)