The highs and lows of Matthew McConaughey
With an Oscar nomination and a Golden Globe win for Dallas Buyers Club, 2014 is shaping up to be Matthew McConaughey's year. We take a look back at his career.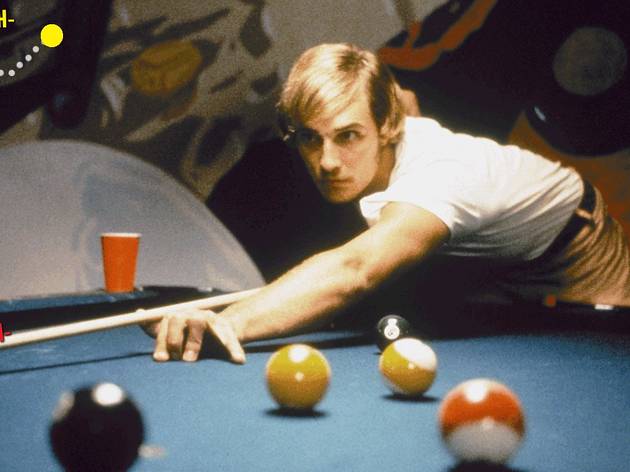 1/15
Dazed and Confused (1993) When a 23-year-old Matthew McConaughey swaggered into Richard Linklater's high-school slacker comedy, he seemed like the new hipster in tinseltown and won modest cult status as 20-something party boy David Wooderson. "That's what I love about these high school girls, man," he drawled. "I get older... they stay the same age."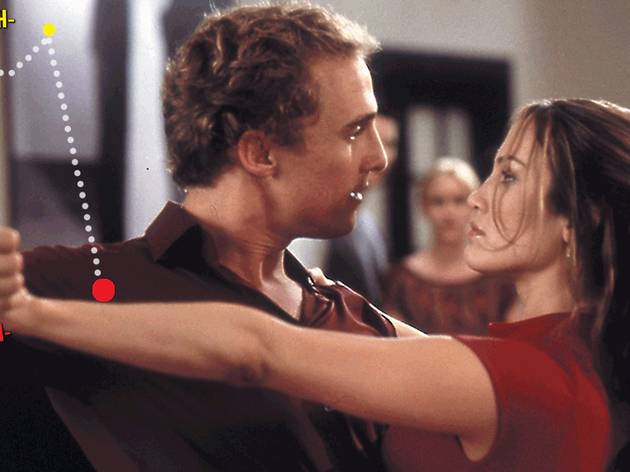 2/15
The Wedding Planner (2001) By the noughties, McConaughey was becoming the go-to man for any old lightweight romcom. In The Wedding Planner, he was paired with an actress equally ill-suited to the genre: Jennifer Lopez. In case you missed this one, she's the wedding planner for his wedding, and... oh well, you get the rest.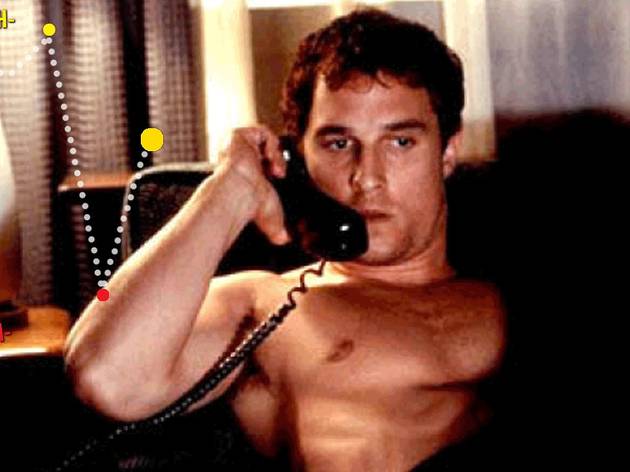 3/15
Frailty (2001) One of McConaughey's first gritty thrillers is often overlooked during discussions about his recent transformation – so Frailty is worth seeking out for the full picture. He puts in a solid performance as the brainwashed son of a serial killer (director Bill Paxton), who decides to tell his troubling story to the cops.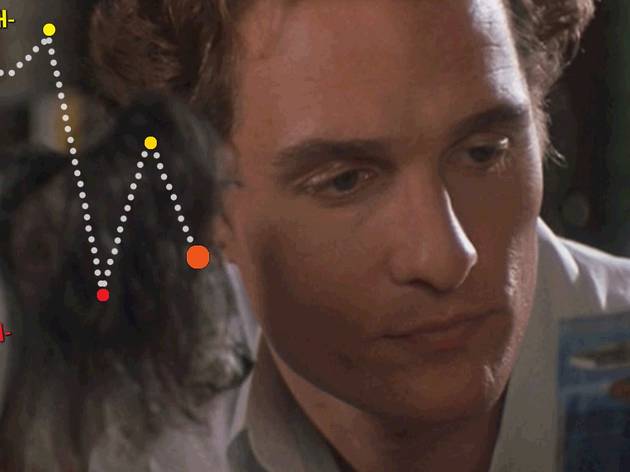 4/15
How To Lose To A Guy in 10 Days (2003) One of McConaughey's more palatable romantic comedy outings, this gives him a few decent lines and a sparky co-star in Kate Hudson. Playing a slick-suited ad man is no stretch, though, and the predictable plot makes this no more than standard genre fare.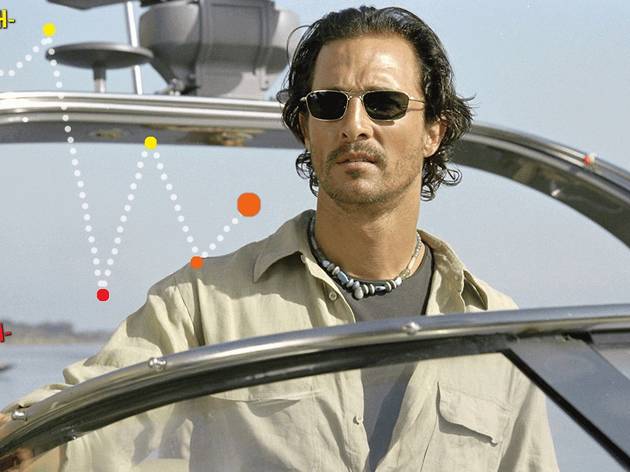 5/15
Sahara (2005) This sprawling epic adventure was so expensive, it lost millions despite opening at number one at the US box office. No Indiana Jones-style franchise for McConaughey, then, whose smooth-guy turn as Dirk got more of a bashing than the film itself: Time Out described him as vapid.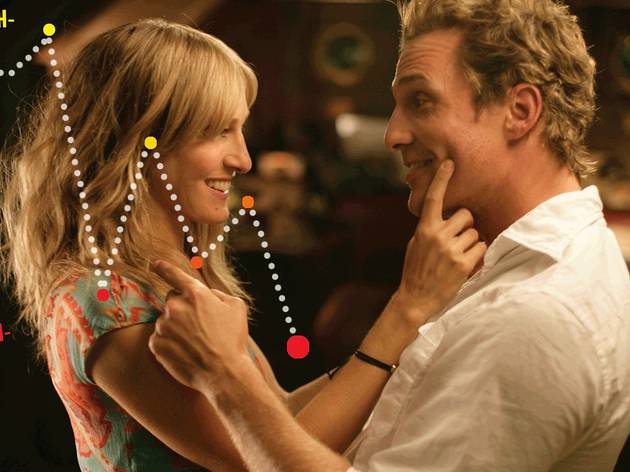 6/15
Failure to Launch (2006) The dark years continued with the appropriately-titled Failure to Launch, in which a visibly uncomfortable Sarah Jessica Parker is hired to date lazy McConaughey by his parents. One of many films in what we could call The Shirtless Period that relies all too heavily on the McConaughey physique.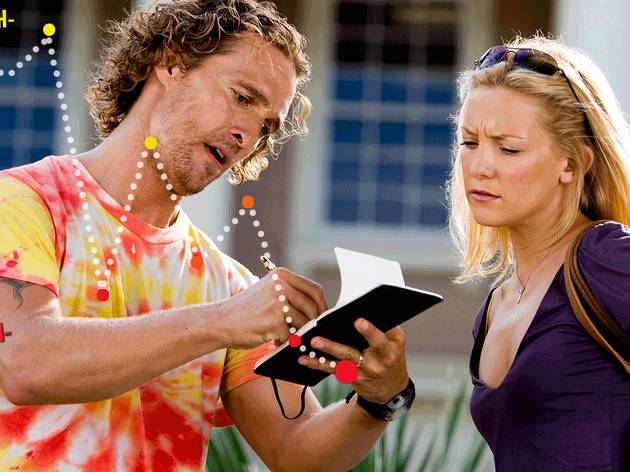 7/15
Fool's Gold (2008) This sunny treasure-hunting comedy required the star to disrobe at regular intervals, as well as reuniting him with Kate Hudson. The result is lacking in laughs, direction or conviction from its previously well-matched stars. Time to knock the romcoms on the head, Matthew?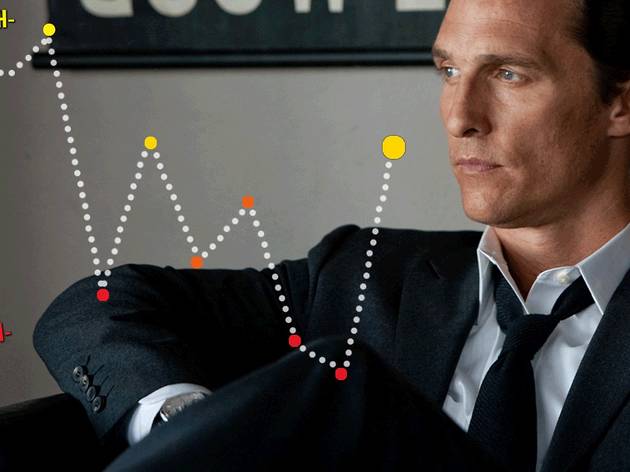 8/15
The Lincoln Lawyer (2011) This legal thriller features a strong central performance from McConaughey, in his element as a slick and charming lawyer. This was the first sign that the Shirtless Period was waning, although, naturally, lawyers are required to take their tops off from time to time too.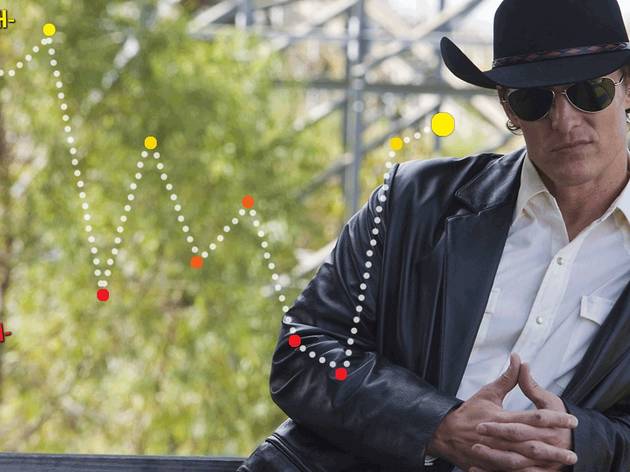 9/15
Killer Joe (2011) The violent, darkly comic Killer Joe was the film that made us all sit up and take notice: here was McConaughey as a cop who was dirty in every sense. Watching the title character's polite Southern exterior give way to darker instincts was a revelation. And we haven't eaten fried chicken since.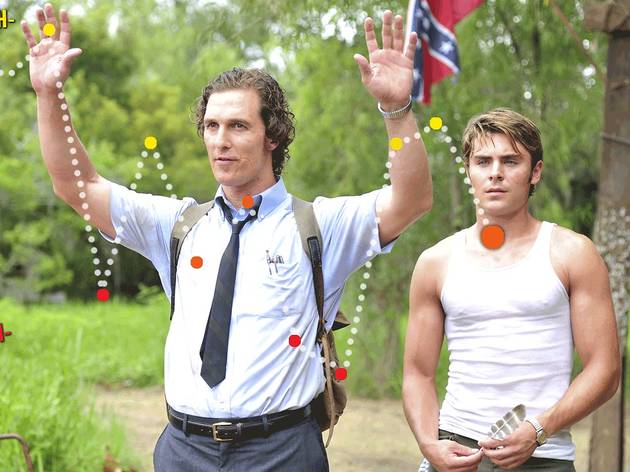 10/15
The Paperboy (2012) To say this trashy thriller divided audiences is an understatement, but most agreed that McConaughey was nowhere near the worst thing about it (that was probably something Nicole Kidman did to a jellyfish sting). And it suits his sleazy drawl to a tee.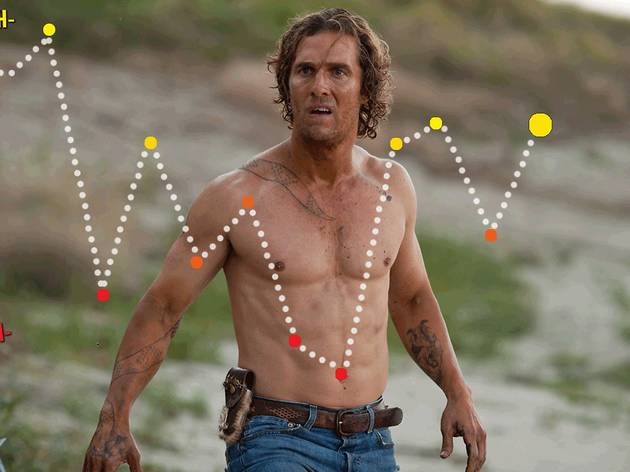 11/15
Mud (2012) If one film proved the naysayers wrong in 2012 it was this: Jeff Nichols's characterful coming-of-age drama starring McConaughey as a homeless drifter with a romantic streak and a troubled past. Nichols has always been a McConaughey fan, and told interviewers, "It's cool to see the world catch up."
12/15
Magic Mike (2012) A movie about male strippers sounds like the McConaughey of nightmares past, but no: this is a Steven Soderbergh film, and a great one at that. McConaughey is flat-out hilarious as the strip-club ringmaster, while Channing Tatum takes a bit of the heat off him on the topless front.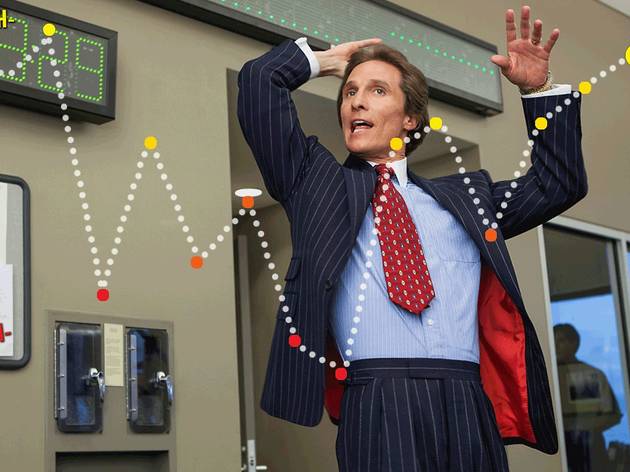 13/15
The Wolf Of Wall Street (2013) A small but memorable turn in Martin Scorsese's rip-roaring trading romp continues McConaughey's journey to acclaim. Thumping his chest and snorting coke over lunch, the actor schools DiCaprio's newbie in the ways of Wall Street and scores one of the first big laughs of the movie.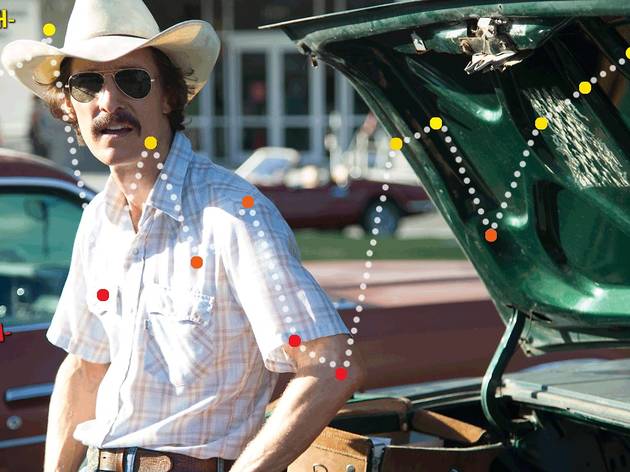 14/15
Dallas Buyers Club (2013) What's a guy got to do to get taken seriously in Hollywood? Lose a couple of stone and play an HIV patient, apparently. With a Golden Globe in the bag and an Oscar a distinct possibility, this is the film that finally confirms McConaughey as a weighty talent. And he is very, very good.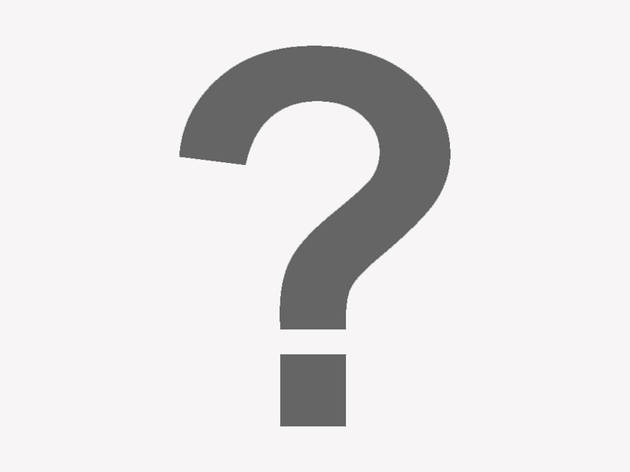 15/15
Interstellar (2014) What's that sound? It's Christopher Nolan knocking on McConaughey's door, asking him to star in his upcoming sci-fi, due in cinemas in November. Mr McC, you've officially arrived. It's been 20 years of ups and downs but we have a feeling the best may be yet to come.