Barry Lyndon with a live orchestra revives a lost masterpiece
Event producer Joseph A. Berger thinks it's the greatest film of all time. On April 8 at the Kings Theatre, so will you.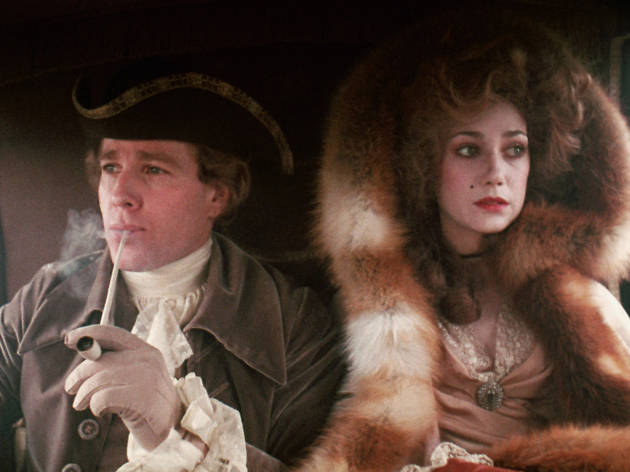 Mention Stanley Kubrick, and your mind skips along an intimidating string of images: space stations waltzing in cosmic harmony in 2001: A Space Odyssey; wolfish Jack Nicholson axing down the door in The Shining; hee-hawing Slim Pickens riding a nuclear bomb to oblivion in Dr. Strangelove. If you don't think of the director's epic 1975 Napoleonic tragedy Barry Lyndon, it's forgivable—though not by the film's growing cult of superfans, who see in its painterly facades the ultimate portrait of a social-climbing con artist (Ryan O'Neal), whose luck rises and falls over card games and duels. Brooklyn's Joseph A. Berger certainly won't let you off the hook: The 37-year-old event producer, in coordination with the Kubrick estate and Warner Bros., will present the movie on April 8 at Flatbush's cavernous Kings Theatre, along with the Wordless Music Orchestra, which will perform a live rendition of the Oscar-winning score, a multicourse feast of winsome Irish folk tunes and shock-and-awe strings. We spoke to Berger from his home in Prospect Lefferts Gardens, blocks away from where he'll mount the film event of the year.
Why do you think we all missed the boat when Barry Lyndon was first released in 1975?
It lands at such an extraordinary time in American history and popular culture: post-Vietnam, six years after the Stonewall riots, at the height of sexual liberation and the counterculture. Audiences were seeing films like One Flew Over the Cuckoo's Nest, leading up to Jaws and Star Wars a few years later. But a three-hour historical drama—I don't think that's something they wanted to see.
It's also an anomaly for Kubrick himself.
Right. Before it, he did A Clockwork Orange, which is essentially a nod to hyperviolent exploitation films, and after it he did The Shining, this highly stylized horror film. In between, you have Barry Lyndon, an incredibly stately, grand piece of pure cinema. It didn't resonate right away, and 
it still has to prove itself with every screening because it's not a collection of iconic moments. You know, it's not "Heeere's Johnny!" It doesn't have Malcolm McDowell tap-dancing to "Singin' in the Rain." You don't have these iconic moments that you can put on a T-shirt.
But if there were a T-shirt, you'd be wearing it every day. What is it about your background that drew you to this movie and its critical rehabilitation?
My whole early life, from five years old until I was 18, was studying music. I went to music school [Boston's New England Conservatory], dropped out and immediately came to New York in 1999 with no college education. I walked into Film Forum to work a concessions job, and my film education began. And 18 years later, I've seen thousands of movies in a theater, with an audience. This past August, I organized and hosted a 25th-anniversary screening of Truth or Dare at MoMA, and Madonna showed up—which was insane.
Did you and Madonna chat?
Absolutely. She came right up to me and said, "Thanks so much for doing this." And I said, "Oh, fuck, do I have to censor myself now that you're here?" And she said, "No, just flatter me." I was like: Done.
You've clearly gotten the hang of presenting events. Was it tough persuading the Kubrick estate to go along with your dream?
I will say Warner Bros. and the Kubrick estate have been incredible to work with: swift, effortless—even though they did have a lot of say in every step of the process. They quickly agreed to this, as did Jan Harlan, Stanley Kubrick's brother-in-law [and Barry Lyndon's producer]. I think they feel that Stanley would have loved to see this show happen. More than any of his films, this is the right way to do it.
Event producer Joseph A. Berger
Photograph: Ben Townsend
There's a lot of music in Barry Lyndon, so much so that the motifs often do the work of dialogue. That must have been a factor in convincing Wordless Music to sign on.
There's very little dialogue: long seduction scenes, no language, all music. No one else would have taken this risk except Wordless Music. There's over two hours of music in a three-hour film. We're giving 3,200 people a full classical concert as well. You're going to hear Schubert, Vivaldi, Handel—twice. We don't even need to run the film, and it would still be an amazing experience.
There's a scene in which two characters interrupt a chamber concert in progress by making a ruckus. How are you going to pull that off?
[Film characters] Bryan and Bullingdon are going to interrupt my live musicians below them! I know: It's going to be astonishing. I defy anyone to walk out of Barry Lyndon not humming "Sarabande" or "Women of Ireland."
People may leave the film thinking about another social climber as well, beyond Barry himself.
Exactly. I had that moment right after the election where I was like, Oh, shit, this is perfect timing. We're living in an era in which someone is trying to achieve political peerage and status—someone who is nothing but an obvious liar, cheat and fraud.
Modern-day echoes aside, this sounds like the ultimate artisanal Brooklyn experience: going to a refurbished movie palace, built during the silent era, to see an epic with an orchestra.
It's an unorthodox and very special way of presenting a work, so far above and beyond the normal filmgoing experience that we have here in New York City. So for that reason alone, put down the money and get to the theater and experience this. But more than that, if I can get people to "see" the score and, specifically, how it elevates this movie, I'll be doing Barry Lyndon justice.
Barry Lyndon plays Kings Theatre with the Wordless Music Orchestra Apr 8 at 8pm. Tickets ($40–$100) are available at wordlessmusic.org/barry.
Did you know?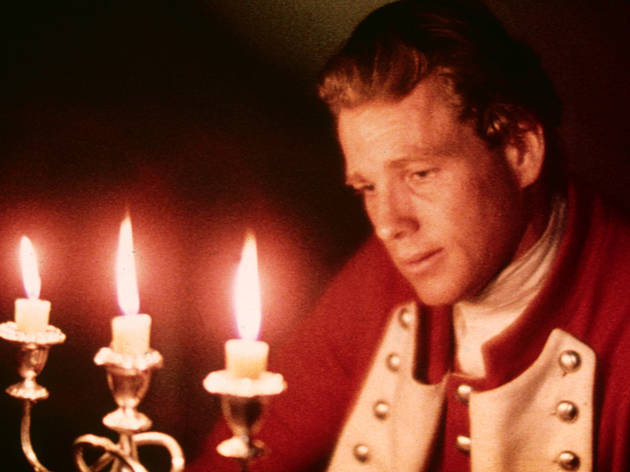 Shooting by candelight
As if a live orchestral accompaniment and a massive crowd weren't enough sizzle for this steak, Barry Lyndon is notable for being one of the most ravishing movies ever made. Part of that reputation comes from Stanley Kubrick's signature obsessiveness: He insisted on shooting several scenes using natural candlelight to stay true to the story's 18th-century setting, which is difficult to pull off on film. To achieve that goal, he acquired three ultrasensitive Zeiss camera lenses manufactured for NASA's Apollo moon landings. That's the kind of visionary Kubrick was. The results—flickering, luminescent and impossibly lovely—are unlike anything captured before or since. So when the show's over, feel free to hoist those lighters in gratitude. It makes perfect sense.—JR