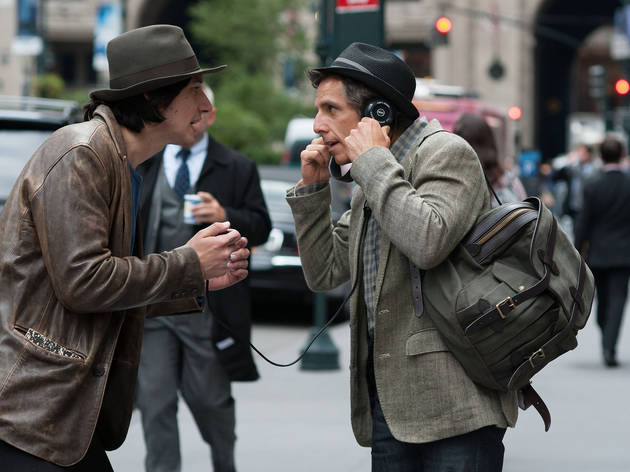 The 12 best comedies on Netflix
We thought about this long and hard: topping our list of the best comedies on Netflix is 'Lady Bird.'
Let's be honest here: the best comedies on Netflix reflect a wider selection of sub-par comedies in general. What happened to the rom-coms that still resonate with us today? Or the '80s classics like Caddyshack and Heathers (starring reborn Stranger Things icon Winona Ryder) that we can't help but constantly think back to? With the exception of Greta Gerwig's wonderful Lady Bird (spoiler alert: it tops our list) and the pretty good Death of Stalin, it seems like we've lost our penchant for truly amazing comedies in the past few years. So consider this—our list of best comedies on Netflix to stream right now—a plea to all comedy writers out there: we need the laughs, so please work on something great.
RECOMMENDED: See all of the best movies on Netflix
Best comedies on Netflix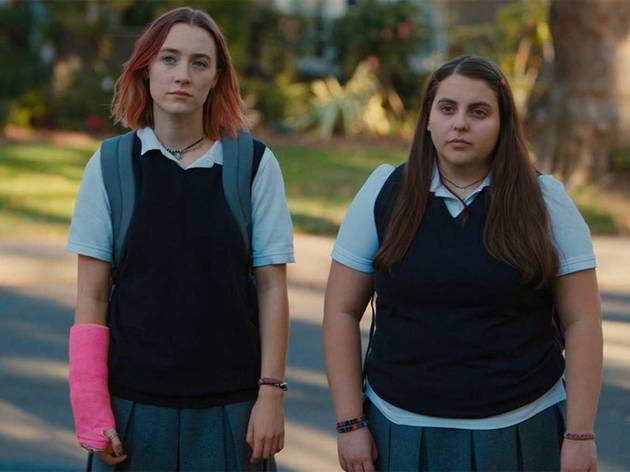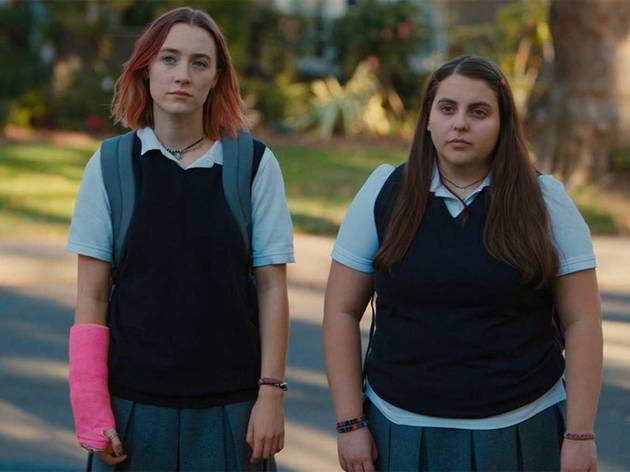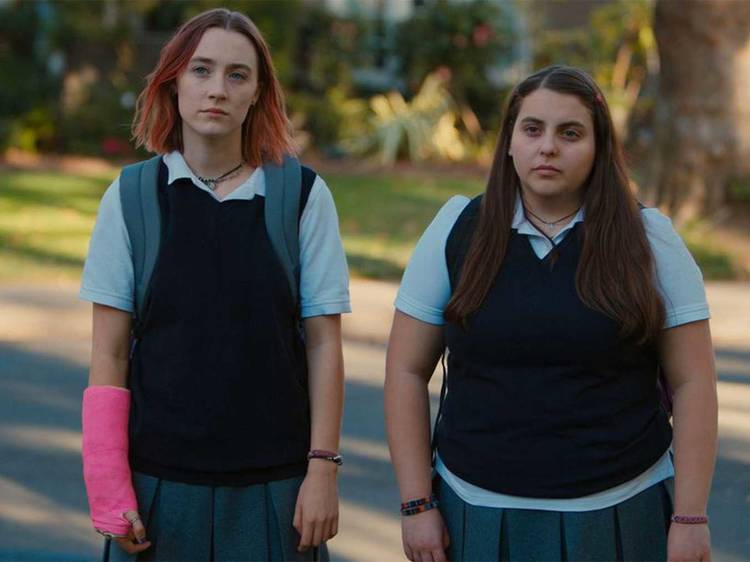 Photograph: A24
Director: Greta Gerwig
Cast: Saoirse Ronan, Laurie Metcalf, Tracy Letts, Lucas Hedges, Timothée Chamalet, Beanie Feldstein
Quite possibly one of the best comedies of the past decade, Lady Bird is phenomenal for many reasons. The material is fresh, creative and previously unexplored; Gerwig's directing is the stuff of cinematic legend and the cast of actors is outstanding.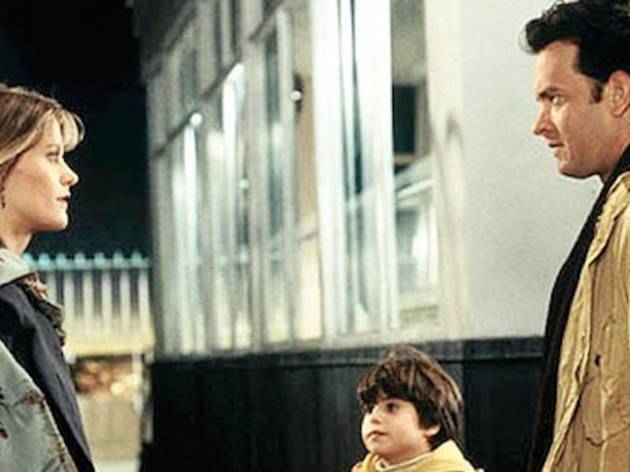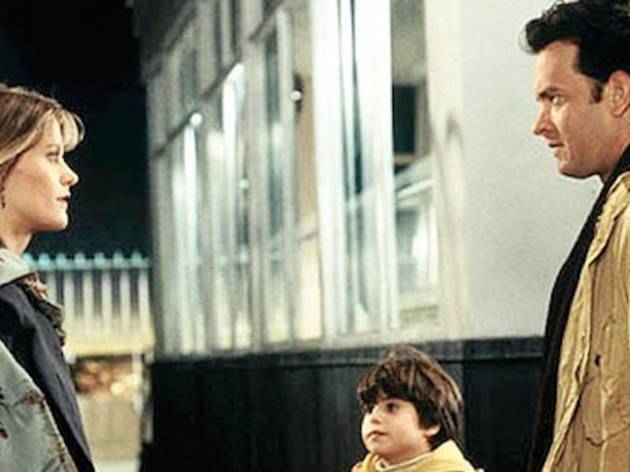 Photograph: TriStar Pictures
2. Sleepless in Seattle (1993)
Director: Nora Ephron
Cast: Meg Ryan, Tom Hanks, Ross Malinger
As the world already knows, Nora Ephron was a genius that left us too soon. Anything by the prolific director should be on your must-see list, but this particular 1993 movie is one of the very best Ephron-Tom Hanks-Meg Ryan collaborations out there. Starring Hanks as a single dad in Seattle whose son, a lovely Ross Mallinger, calls into a radio program to find him a new wife, the movie enjoyed both critical and commercial success.
Director: Noah Baumbach
Cast: Ben Stiller, Naomi Watts, Adam Driver, Amanda Seyfried
Josh and Cornelia (Ben Stiller and Naomi Watts, both terrific) are Gen Xers in a marriage cooled by stalling ambitions and a failure to join their friends' baby parade. It's sexless nights on the iPad until the unexpected affections of a much younger couple energize their lives. One day, this will be considered a classic, for Adam Driver's definitive portrayal of a millennial alone.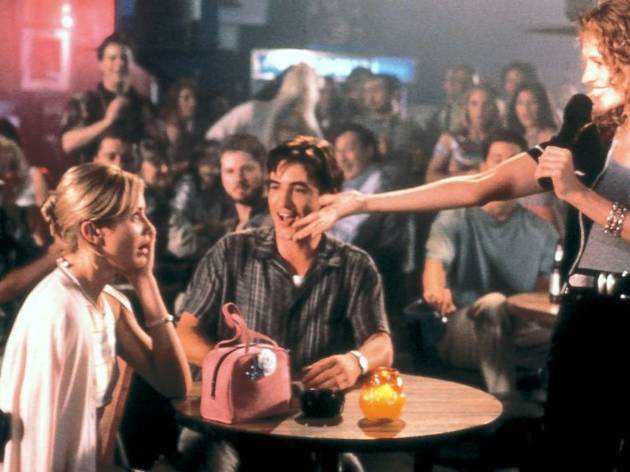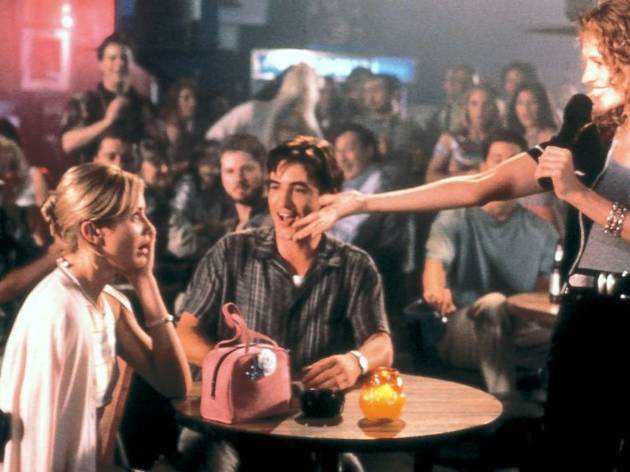 Photograph: TriStar Pictures
4. My Best Friend's Wedding (1997)
Director: P.J. Hogan
Cast: Julia Roberts, Dermot Mulroney, Cameron Diaz, Rupert Everett
This perennial favorite still tops best rom-com lists. Julia Roberts stars as New York City food critic Jules Potter, who heads to Chicago for her best friend Michael's (Dermot) wedding to Kimmy (a great Cameron Diaz). You can suspect what happens next. Do prepare yourself for a thoroughly memorable scene during which Roberts and Diaz sing "I Say a Little Prayer (For You)," which was covered by the always wonderful Diana King.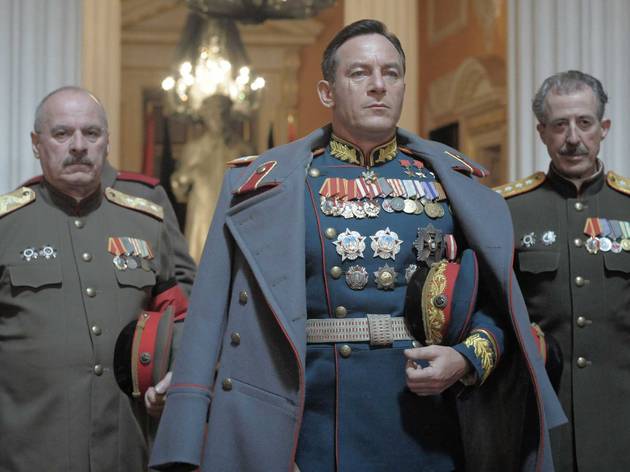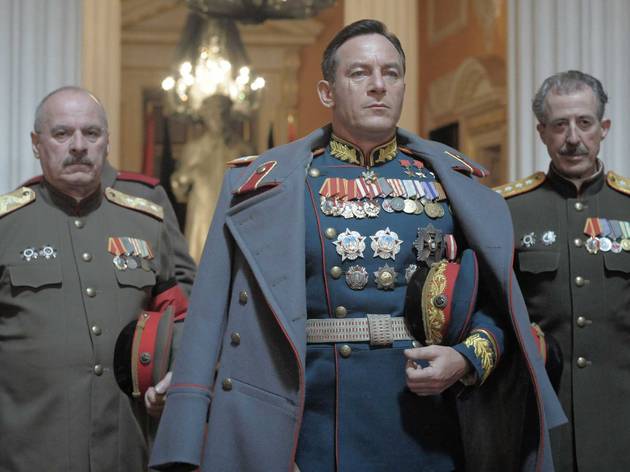 Photograph: Gaumont
5. The Death of Stalin (2017)
Director: Armando Iannucci
Cast: Steve Buscemi, Jason Isaacs, Simon Russell Beale, Jeffrey Tambor
A grotesque display of silliness and comedy, this Armando Iannucci film focuses on October 1953 in the Soviet Union, when the country got rid of its totalitarian leader of three decades. Yes, we promise you'll laugh.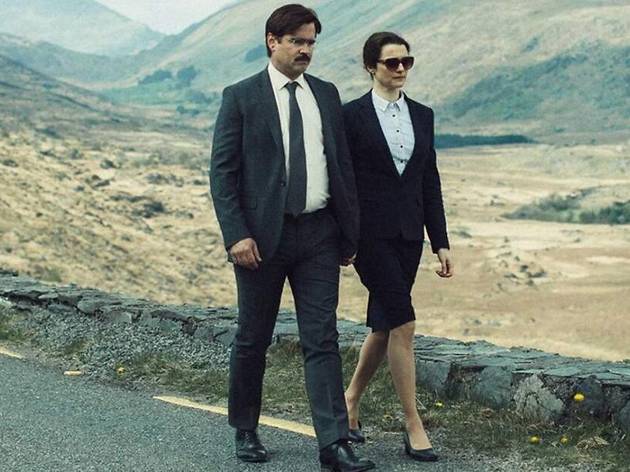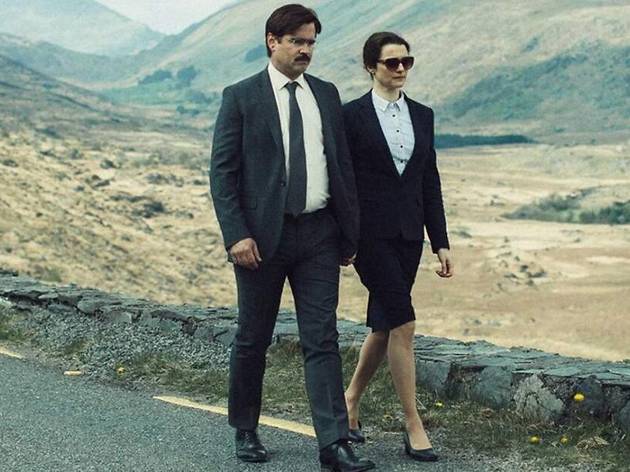 Photograph: Element Pictures
Director: Yorgos Lanthimos
Cast: Colin Farrell, Rachel Weisz, Jessica Barden, Olivia Colman
If it's dark comedy that you're after, The Lobster is for you. Yorgos Lanthimos directs this film about a dystopian society where single folsk must mate within 45 days or they'll turn into an animal of their choice.
Photograph: Courtesy Melinda Sue
7. The Addams Family (1991)
Director: Barry Sonnenfeld
Cast: Anjelia Huston, Raul Julia, Christopher Lloyd, Christina Ricci
We all know the Addams family oh-so-well but this 1991 classic portrayal of the clan that even critics loved is always worth re-watching. Sure, it mights not be funny to the kids—but who says certain comedies can't strictly appeal to adults?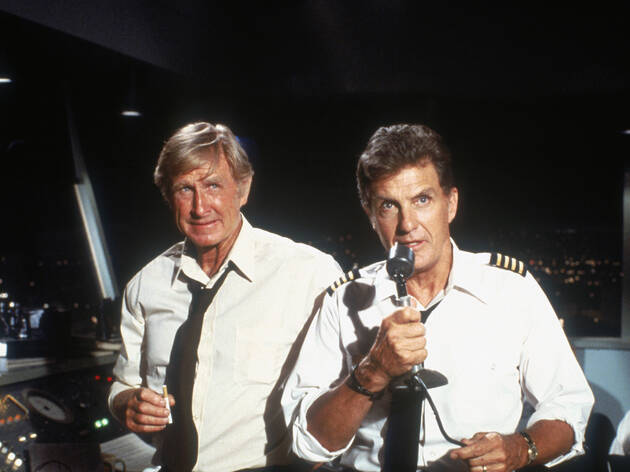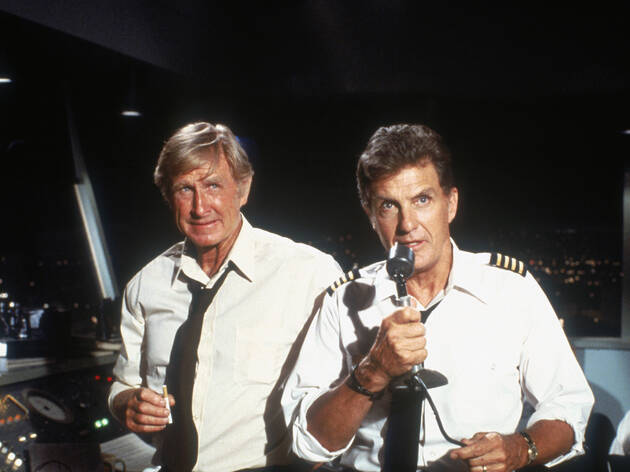 Photograph: Courtesy Paramount Pictures
Directors: Jim Abrahams, David Zucker, Jerry Zucker
Cast: Robert Hayz, Julie Hagerty, Peter Graves, Robert Stack, Lloyd Bridges, Leslie Nielsen, Kareem Abdul-Jabaar
Zapping every disaster movie cliché with the cartoon subtlety of Mad magazine may be nothing more than cannibal glee, but it prompts enough convulsions of laughter in this wacky spoof from the Kentucky Fried Movie team for you not to notice their dead hand at work. Imagine the same old '50s airplane yarn: pilots poisoned, passengers panic, while a traumatised war-hero lands the jalopy. It should be disastrous. But psycho ground controllers (Stack and Bridges), laff-a-second pace, and bludgeoning innuendo make this the acceptable face of the locker-room satire. DMacp.
Director: Steven Soderbergh
Cast: Channing Tatum, Alex Pettyfer, Olivia Munn
This Channing Tatum male-stripper movie is filled with male stripping. Tons of it. With the exception of one backstage shocker of a close-up, you don't get the full monty—but maybe something even better. These choreographed dance numbers, set to pumping remixes of "Like a Virgin" and, unavoidably, "It's Raining Men," are hilariously unsubtle. For these sequences alone, Magic Mike connects on a screamingly funny level, and not just for wayward bachelorettes.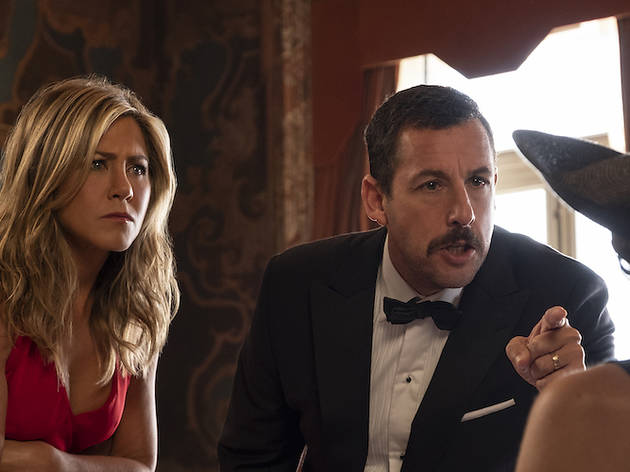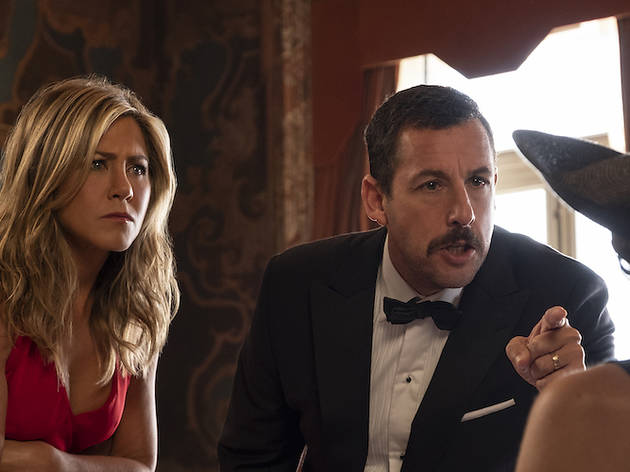 Photograph: Netflix
10. Murder Mystery (2019)
Director: Kyle Newacheck
Cast: Adam Sandler, Jennifer Aniston, Luke Evans
A bit silly but still entertaining, this Netflix production was one of the first semi-successful attempts at comedy releases by the streaming giant. Adam Sandler is a New York police officer who takes his wife Audrey (Jennifer Aniston) on a European vacation that turns out to be anything but relaxing.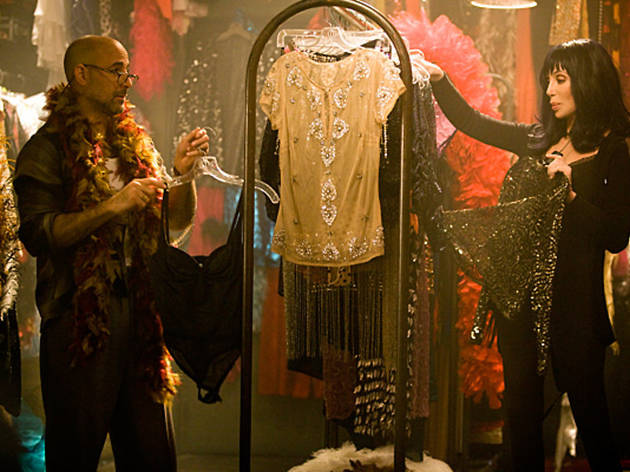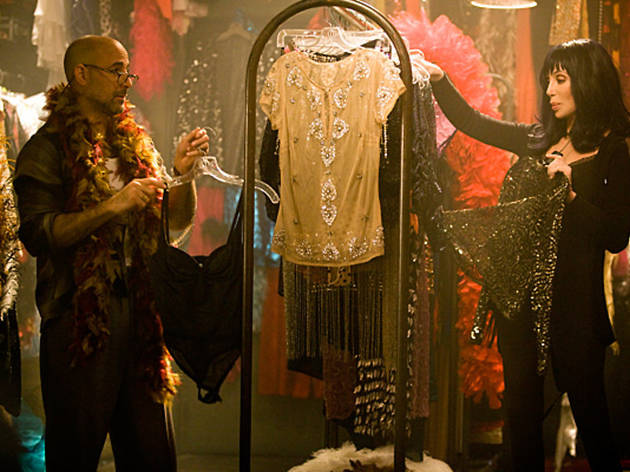 Photograph: Sony
Director: Steve Antin
Cast: Cher, Christina Aguilera, Eric Dane, Cam Gigandet
It might have received mixed critical reviews, but how could we not include Cher's take on a Los Angeles burlesque club owner who introduces Christina Aguilera's Ali Rose to the stage? Although Aguilera's acting is pretty sub-par, her musical performances are (unsurprisingly) amazing. Stanley Tucci's incredible work is—as usual—worth mentioning.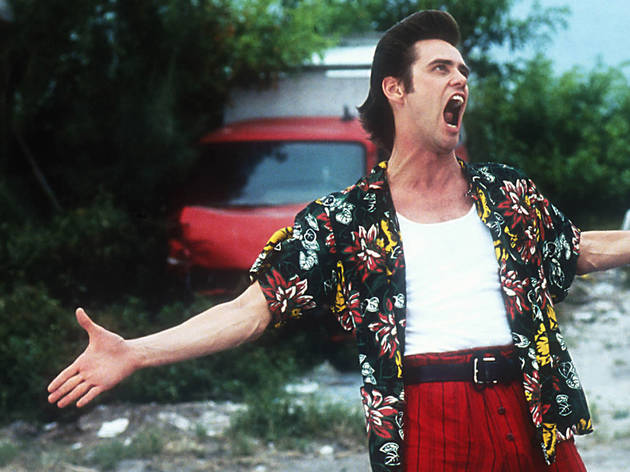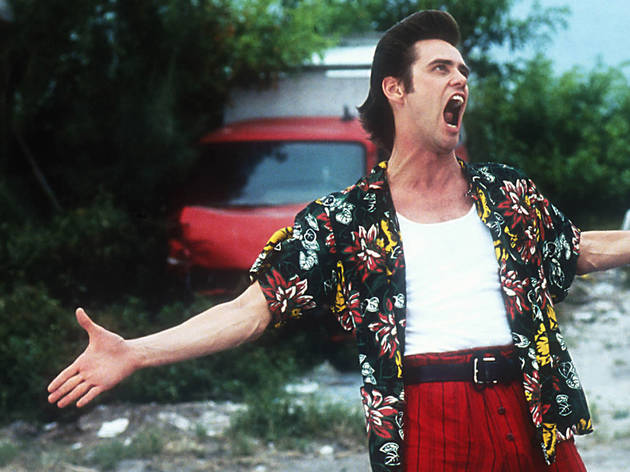 Photograph: Warner Bros.
12. Ace Ventura: Pet Detective (1994)
Director: Tom Shadyac
Cast: Jim Carrey, Courteney Cox, Sean Young
One of Jim Carrey's most memorable comedic roles casts him as an animal detective hired to find the abducted doplhin mascot of the Miami Dolphins football team. Carrey wrote the screenplay himself in conjuction with Jack Bernstein and Tom Shadyac, who also directed the film. Carrey's iconic facial expressions have never suited a character more.
Looking for something more serious?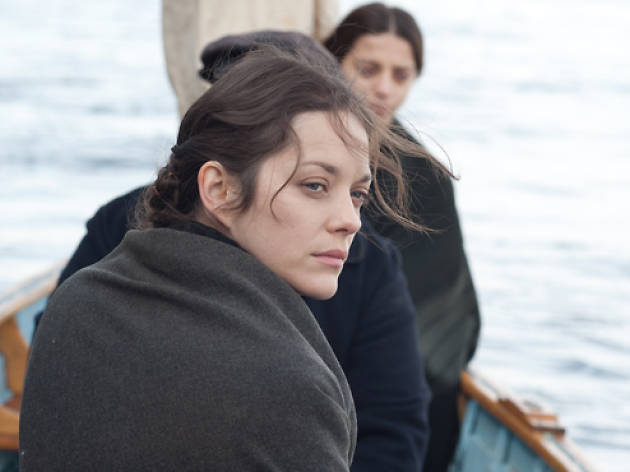 Get serious with our list of the best dramas on Netflix streaming, including Oscar winners and tough indies