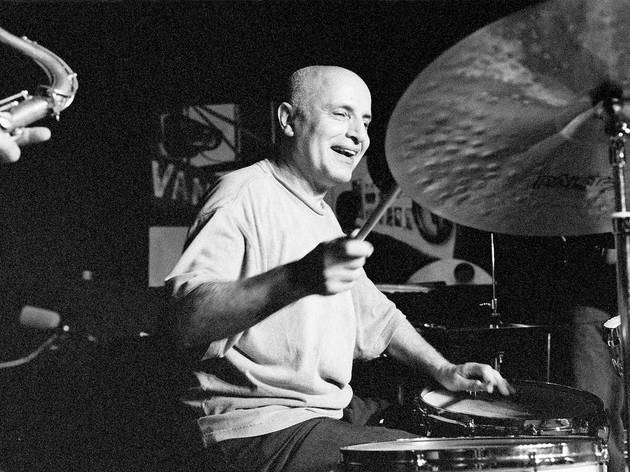 1/10
Photograph: Alan Nahigian
Paul Motian, 1931–2011 Click through to read reminiscences and reflections from Joe Lovano, Bill Frisell, Greg Osby, Joey Baron, Petra Haden, Billy Hart, Andrew Cyrille, Marilyn Crispell and Ethan Iverson.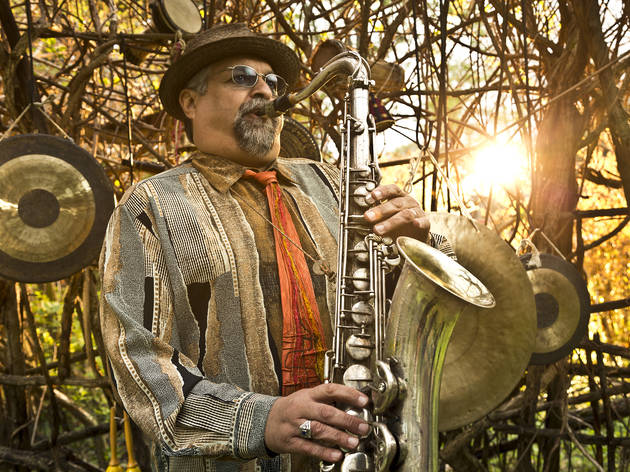 2/10
Photograph: Jimmy Katz
Saxophonist Joe Lovano began working with Paul Motian in the early '80s, and played with him until the drummer's death in 2011—most frequently in a trio that also included guitarist Bill Frisell. Joe Lovano on Paul Motian: "In the Electric Bebop Band, Paul drew from his incredible history: Bud Powell's music. Paul heard Bud [live]; he loved him. Paul heard Charlie Parker and also was on the scene and close friends with Philly Joe Jones when Philly Joe was playing with Miles at the Café Bohemia. Coltrane. Like '55, '56, those years—Paul was there. Paul's history was really deep. "And all the cats that came on from the Electric Bebop Band [forward], they were all in our audience for ten years before they started playing with Paul. They were at all our gigs: Chris Potter, Tony Malaby, Ben Monder, Brad Shepik. By the time they started to play with Paul, they were attuned with Paul's approach and they were drawn into this magical way of playing, and that's why he was able to put so many of these beautiful groups together through the years. Those cats were drawn into the way we were playing, and not only the way we were playing; they had deeper roots than that. They were into where Paul was before with Keith Jarrett. Just like Bill and I—we didn't just all of a sudden start playing with Paul; we were way into Paul's approach, and the groups and the people that he was playing with, for ten years before we started playing with him. "Speaking for myself, I heard the Keith Jarrett Quartet in 1971 or '72 and I was 20 years old, and man, those were the cats I wanted to play with! It gave me a lot of direction in my development, and then I started playing with Paul in 1981, almost ten years later. The direction that Paul was in was always the most creative situation, and for me, that was my whole inspiration for my development as a player."Paul left a lot of different kinds of spaces [in his playing]. There was great, beautiful feeling in his time, but he didn't have to play every little single beat. He would play ideas with you and feed you and come off of what you played, and that taught me a lot about how to approach improvising with everybody, not only drummers."A lot of cats play at the same time as other people; it's different then playing together. That was the key to Paul's playing. On every record you could ever hear him on, he's playing together with cats, whether it's Mose Allison or Keith Jarrett or Bill Evans. Too bad there's not a recording of him with Albert Ayler; he played with Albert Ayler too."Every [one of Paul's compositions] was a little different, but they all had a real folk-song feeling. You could play his melodies over and over again for hours and express them in different ways. Paul wrote some really strong, powerful, beautiful, simple melodies. And some tunes had more structure, more harmonic sequences; some tunes just had a mood and a very simple little phrase. Paul could sustain a mood like no one else and create so much inner music within that. "As a bandleader, he had an amazing orchestration in his playing and in the construction of a set of a music. Whether we played 90 minutes or 60 minutes or a 37-minute set, the orchestration would be really full and complete and not just tune after tune. "We might've played, like, 15 different themes, but at the end of a performance, it felt like one piece. I learned a lot about [orchestration] from him. About making a record too—making a record feel like one statement and not just a series of tunes. "Paul's drive within the trio was so strong and dominant; without him there, you can't try to find that with any other drummer. When we explore his music [at Symphony Space], Bill and I are going to play duo, but there's going to be moments with Joey Baron, Andrew Cyrille, Billy Hart and Matt Wilson, and we're just going to play his music in a joyous way without trying to re-create what it was. When you have mature players like Joey and Matt, who came up under Paul but are totally mature improvisers that have a sound of their own, they're going to come in and take care of business. Andrew and Billy were on the scene with Paul. We're going to get into his compositions [at this concert], and the way each group plays is going to be a personal experience for them."[Paul] could be a real firecracker; he could be explosive in his personality and his attitude and his reaction to situations. He could also be very calm and meditative and reflective. You couldn't pigeonhole him or feel like you knew how he would react. He was like a live wire. [Laughs] He was something else. There were situations where we could come off an amazing set sometimes and people would be wanting more; we'd be in the dressing room and he didn't want to play no more. That was it. He'd played his last beat. We would all be standing there waiting to go back and play an encore, with the promoters and everybody standing there, and he would just slam the door in a cat's face sometimes. [Laughs] 'Leave me alone; I'm going to the hotel.'"If you were in a certain moment in a tune and he wanted the direction to change—boom, it would change right there, man. You had to be ready; you had to be aware, every little second. You couldn't just be playing your horn by yourself. If he felt that—I heard him do that behind a lot of cats, man, when I'd go hear some of his bands. If he got bored with something that was happening, he'd take you somewhere else and you'd better be with him. You'd be out on a limb."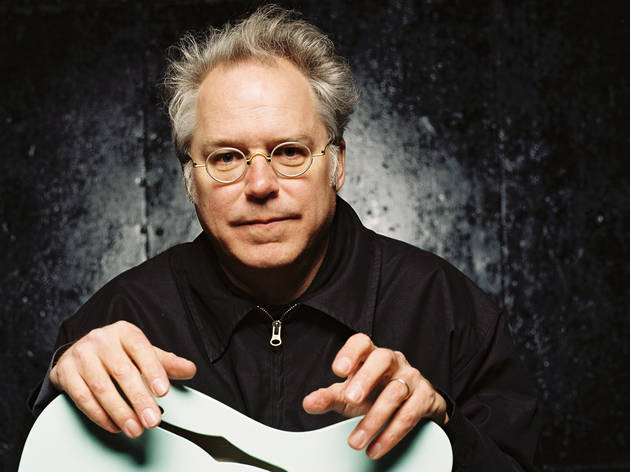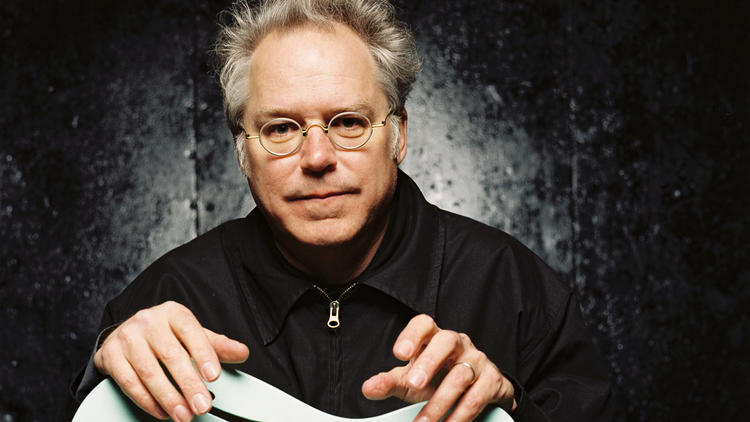 3/10
Photograph: Jimmy Katz
Along with Lovano, guitarist Bill Frisell was one of Motian's closest collaborators, working with the drummer steadily from the early '80s on. Bill Frisell on Paul Motian: "When I was in high school discovering jazz music, the first real jazz concert I went to was to see Charles Lloyd in April of 1968. I had just heard Wes Montgomery and I was just starting to buy DownBeat magazine and Charles Lloyd was on the cover. I went to this concert and Paul was in the band; it was Paul, Keith Jarrett and Ron McClure. It was one of those magical, life-changing experienes. I started absorbing all this music and hearing more of the situations that Paul was in and his own records, and I never dreamed I'd ever have the chance to play with someone like [Paul], not that many years later. "I went to school in Boston in the late '70s, and that's where I met Pat Metheny. He was super-supportive of me way back then. Then a few years went by and he was on the road with Dewey Redman, Charlie Haden and Paul Motian. Paul was looking for a guitar player, and Pat told him that I was cool."First I went over to his place. I couldn't believe it. I was really scuffling. I'd been in New York for a couple years. I was playing weddings; things weren't going exactly the way I was hoping. [Laughs] Not that as soon as he called I was making any money or anything, but it validated [me]. He was calling because of me, and he wanted my personality; he didn't just want a guitar player to fill in some role. It was really the most incredible shot in the arm as far as giving me strength to do my own thing, to be myself when I was playing. I was living in this tiny little apartment in New Jersey, and I had one of [Paul's] albums sitting on the floor, his first album for ECM. I had just just gotten it out of the library, and I was looking at it, and the phone rang and it was him. 'Hey man, it's Paul Motian—do you want to come over to my house and play?' It seemed like a miracle to me."So I went over. The first time we played, it was with Marc Johnson on bass, who I'd never met. I didn't know what to expect. This was about a year after Bill Evans had passed away. So I walk in and I don't know these guys, and they're talking about Bill Evans. So I'm thinking, Here I am, an electric guitar player and I'm with these guys associated with Bill Evans—what am I going to do? So the first tune we played was 'My Man's Gone Now,' this George Gershwin song that they'd both played with Bill Evans. I'd already been trying to play that tune for 20 years or something, but to play it with [Paul] and have that be the first thing we played…"So then I'd go over to his place every week or so and we'd just play and different people would come by, and I just couldn't believe that he kept wanting me to come back. And this was when he was really committing to writing his own music. He'd get calls from people to do gigs and he just wouldn't do it. He was studying the piano, writing a lot. It was an amazing time for me also, because I was in the midst of watching him work this stuff out. Sometimes I'd go over there and it would just be me and him, and we'd play through the music he'd just written, for the very first time. Joe Lovano came over and Ed Schuller came over, and we didn't do a gig until almost nine months later, the fall of '81. And after that, we went on this tour of Europe; that was my first, like, real tour, and that's when we recorded that Psalm record, right at the end of that—December of '81. "What surprised me, when I first went over to his house to play, the very first moment…I guess I was expecting that we were going to play some completely free, crazy, wigged-out avant-garde stuff. But, like I said, we played that George Gershwin song. And everything we did, there was such a structure and a clear intent with it. And so many of his own tunes were very open, but they were very particular. I could tell he was really struggling, in a way, to find his own way of writing music."And then the other thing that was absolutely shocking was that…We had played in his apartment for nine months, and I had gotten used to that. And a lot of that was learning his tunes, and he was bringing us into his way of thinking about the tunes. And I thought I was learning how to play with him, getting familiar with what he did, and it always felt amazingly comfortable. But when we did the very first gig in Boston, the first note that he played, it was like, Oh my God! For one thing, it was a thousand times louder than anything he'd played in his apartment. I couldn't believe it. It was like, Okay, now this is some other thing going on. It was like this whole thing was unleashed. The intensity was bumped up a thousand percent. It just blew my mind."At the very beginning [of the trio with Joe Lovano], there was much more discussion. I have all the music from all that time, and I was looking through it, and some of the very early charts, it'll have written at the bottom, 'Joe play two choruses,' and this and that. He'd talk about the tempo or the feeling of it. We rehearsed more back then, at his place for a long time and then we started playing at Joe's loft on 23rd Steet. But then there was a point quite a while back where we stopped rehearsing and stopped talking about it. We were just sort of in it. It's like he was teaching us what to do and this language developed. It just seemed like there was room for all [this] variety in the music; there wasn't really a line drawn that 'This is a standard and this is [avant-garde].' All the language was common to whatever music we played. No matter how abstract the thing was, or how out-there it might have sounded, we were still playing the melody, which is the same thing we were doing if were playing, like, a Monk tune or a standard. Whatever the spectrum of 'in' and 'out' and all that, we were kind of using the same instinct."It sort of aggravates me how people still view [Paul] as this 'free,' 'abstract' [drummer]—all that kind of stuff. So many people miss that he had the heaviest, deepest beat I ever heard in my life. At this point i've played with some pretty extraordinary drummers. [Laughs] With Paul, no matter how abstract it got, his time feeling, the beat was just unbelievable. You could hear that, Wow, he's played with Coleman Hawkins and Monk and Oscar Pettiford. [His playing] had that direct artery going right back to that stuff. He's more known as—whatever the words they use—a "colorist." But somehow it all comes from that depth of the beat. The time feel is so deep that no matter how abstract he was, that was always there. I've never had a blood transfusion [Laughs], but playing with him was always like I was getting filled with juice."There was such a wide range of dynamics. He'll go from almost a stadium-rock-band thing to just whispering. I experienced that a lot. Sometimes he would have me play things by myself. On all the records, there's usually one song that he'll just have me play alone, and sometimes I'd do it on the gig. But even when he wasn't playing, he was affecting the music. One time, he had me play something by myself and he's sitting there at the drums but he's not playing. And I'm playing this thing, and in the back of my mind, I'm thinking, Wow, I sound really good. And then I tried to do that somewhere else when he wasn't there and nothing happened. So whether he was making a sound or not, he was still making the music."I actually think about him every day. I think I spent more time with him than I did with anybody in my whole life except for my wife, actually. I got married a couple years before I met Paul, but you know, it was 30 years or more with Paul; that's more than i was with my parents or anybody. When he first passed away, I was almost afraid. I didn't think I'd ever be able to play that music again. Aside from missing him, I was thinking how [his music] was such a huge part of my whole thing. And people were asking me, 'Hey, let's play one of Paul's tunes.' And for a little while, I didn't want to do it at all. And then there was a smaller memorial at the Vanguard a couple months after Paul passed away, and Joe and i played a bunch of his tunes. That was the first time i tried to play them while he wasn't there, and it was kind of amazing. Also, it was in the Vanguard and there were all these people there, and it felt kind of amazing; it felt like [Paul] was there, 'cause we had played [together] so much [at the club]. It was almost like he was saying, 'Okay, you guys got it; it's okay to play this music,' or something. It felt really good, actually. "Then a couple months after that, I tried to [play Paul's music] with my trio with Eyvind Kang and Rudy Royston. They never played with Paul, but they knew him. And now I've been playing with Eyvind for 20-some years. It's another one of these super-strong, brother, family-type of relationships. We've been playing so long that we don't talk about anything. And I knew that if I played his music with them, that they wouldn't be trying to do what they knew that I had done before.  They were taking it, like, 'Okay, here's some music, and we're going to play it.' So I tried it with them, and I felt an unbelievable sense of relief because it just totally kept going. It wasn't like we were trying to do what I did with Paul. They took it and kept it moving on into the future, and it was the best feeling. And I did a gig with the Bad Plus at Newport. That was incredible, because we didn't have time to do a sound check. But they knew Paul's tunes and I knew them, so we just played Paul's music. It just feels really good, selfishly, that the music is still alive. "So now this [tribute] concert—I don't know what Paul would've thought; he probably never would've showed up to it. He wouldn't come to something like that! But I'm exicted to hear what all these people are gonna do with the music. The more I hear about other people playing his tunes, [I realize that his music is] still out there."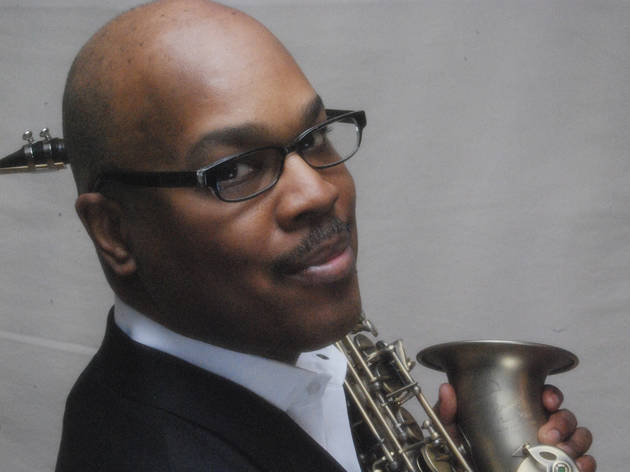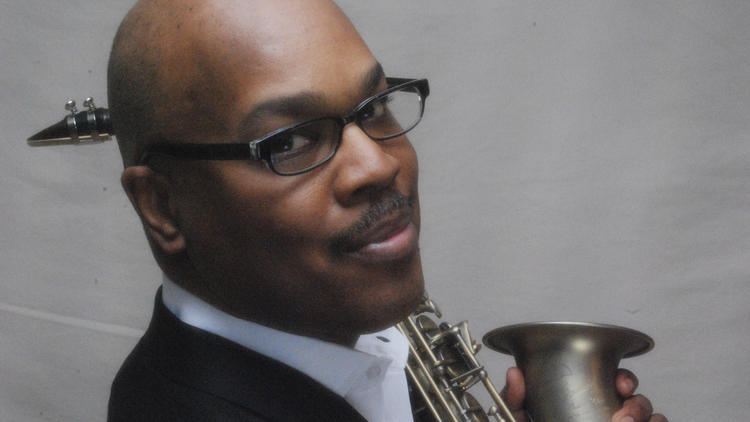 4/10
Photograph: Courtesy Inner Circle Music
Saxophonist Greg Osby worked with Paul Motian in various projects toward the end of the drummer's life—including the ensemble Motian led during his final onstage appearances, which took place at the Village Vanguard in September of 2011. Greg Osby on Paul Motian: "Working with Paul did not come without dealing with the proverbial 'learning curve.' I had to adjust to his very personalized method of orchestration and embellishment, as well as learning how to negotiate his advanced propulsion techniques. It only took me about one full set to gain some understanding that his was an exceptional situation, but I was walking on a tightrope for that entire set, trust me!"When sharing the stage with an artist of Paul's magnitude, his wisdom, experience and taste are overwhelmingly infectious, and each participant's game is elevated (if they are truly listening and dealing in the moment,) and to frequently perform with him at [the Village Vanguard], the venue where he felt the most comfortable and [that he] had considered his home base was an opportunity that I absolutely will cherish forever. I never felt that Paul's meter was running out [during what would be his final performances]. He never let on, as was his way. All he did offer was that he was feeling a bit more fatigued than normal. His playing was as explosive and urgent as always. His intense gaze [and] perspectives on life and music, as well as his sense of humor, will always remain with me."Like all great bandleaders, Paul was one of few words and very measured dialog. I have seen instances where he didn't call a player again if he had to offer too much counsel. His compositions are such great blueprints by design that he felt no further direction or discussion was necessary, or else you're out! His dismissals were as hilarious as his embracing of something he liked was heartwarming. "Paul lives."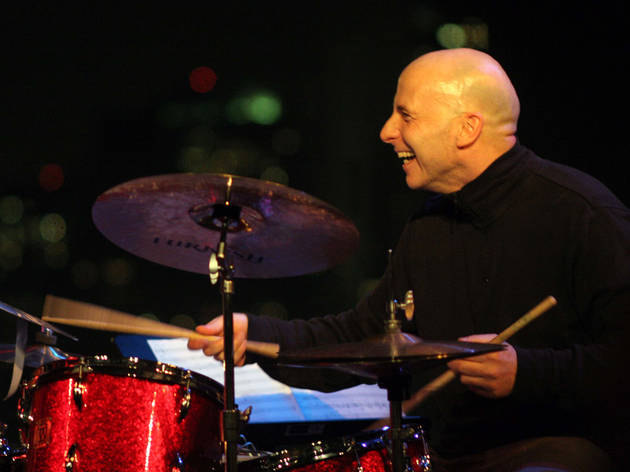 5/10
Photograph: Claire Stefani
Esteemed drummer Joey Baron has worked with extensively with Bill Frisell, Tim Berne and various other Motian associates. Joey Baron on Paul Motian: "[Paul] was always about the music. He was a lot bigger than a style or a genre or a poliltical idenitity. He was much bigger than all the small things that tend to hang people up."The things that really struck me were the small ensembles, particularly that he had invested a long commitment to, like the Bill Evans things, the Keith Jarrett trio and quartet. On every one of those records he did with Keith, there's something he does that's for me very inspiring and door-opening. Whether it was a rock feel or a swing feel or just impressionistic or an open feel, [Paul] really had a knack for just playing the music and in a weird way, just being able to completely blend musically with what was going on."The thing that really influenced me, more than his playing, was how he figured out how to make his instrument and his sound and the way he played the central feature of [the bands he led] without it being, like, a Buddy Rich thing, or the type of situation where it's kind of a show and  the leader's playing a solo every tune. Most people that have bands, that's the way it is, and the rest of the band is not that great. It was a process, and I think [Paul] figured it out, how to have bands where there's no way they would've sounded like that if he wasn't there, in a real obvious way without him hitting you over the head with it. He did it through musical means, and with the drum set, that's not that easy."I'm not him, but my impression was that he was really focused on music—on the vibe and the attitude and the depth, and all the responsibilities that have come from the tradition. He didn't just pop out of nowhere. He was straight out of a traditional role, and he knew that tradition and all the history, and he was able to carry it forth, and he had it in his back pocket every time he played. "Sometimes, he played almost naive. Many of his colleagues thought, Can he really play? Some of the moves he would make would be so blatantly simple or obvious, but when you listen back, it's just great, because there's an individual there, and that's how he heard music. He put it out there; he wasn't trying to fit in. He was just Paul. [Laughs] Some people liked it; some people didn't. But I'm glad he was Paul! "He had an edge, but underneath that edge was just the warmest person. He was always incredibly kind and supportive and very warm in my experience with him. Anytime you were around him, it really meant something. He left a big fucking hole, that's for sure. [Laughs]"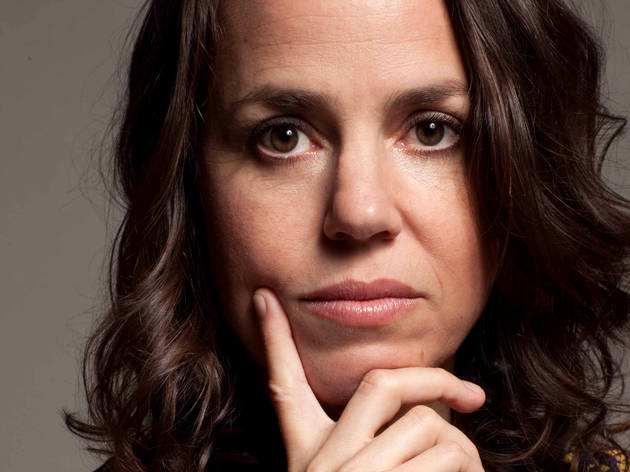 6/10
Photograph: Steven Perilloux
Vocalist Petra Haden—the daughter of bassist and frequent Motian collaborator Charlie Haden—appeared on The Windmills of Your Mind, one of the drummer's final recordings as a leader. Petra Haden on Paul Motian: "Paul was sensitive to my vocals, and played as if he were singing with me. I've never worked with anyone like him. A lot of music out there now, I think lacks imagination. Paul had a gift for imagination. I remember talking with him about how nervous I was to sing these songs that were sung by legends such as Billie Holiday and Nina Simone. He told me not to think about that. He just wanted me to sing and be myself. He put it so simply. He helped me to let go, and just sing."'Lover Man' and 'I Loves You, Porgy' are my favorites on [The Windmills of Your Mind]. [Paul] tells stories through his playing in such a way that it makes me really think about the meaning of the music. Sometimes when I sing other people's songs, I don't pay enough attention to lyrics, but when I sing with musicians who feel the music, I begin to see a picture of the song in my head. That is what Paul helped me do—see and feel the music."When I was about two or three years old, I remember Paul visiting my siblings and I when we lived in New York. He always had a smile on his face. As I got older and watched my dad and him play together, their deep communication through music intrigued me so much. I remember thinking, One day I want to perform with musicians and close my eyes too. When I arrived at the studio the first day of recording Windmills of Your Mind, I saw Paul's smile, and it was like no time had passed. He cracked a joke and made me laugh like he did when I was a kid. His energy was so positive. As soon as he sat down and we started recording a song, I thought to myself, Wow, this is really happening. I'm making music with Paul Motian. It was a beautiful experience I will never forget."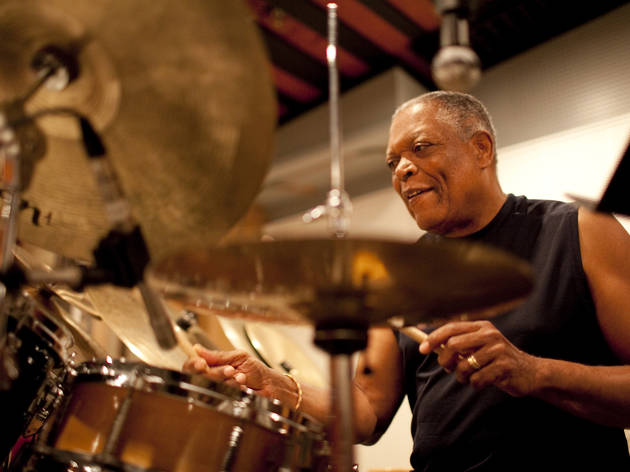 7/10
Photograph: John Rogers / ECM Records
A master drummer nine years Motian's junior, Billy Hart currently leads a band featuring Motian acolytes Mark Turner, Ben Street and Ethan Iverson. Billy Hart on Paul Motian: "The first time I heard him was on the Bill Evans Trio records, and it was a big revolution. That was my first impression, and then as I got to be more familiar with him, the things with Keith [Jarrett] and Charles Lloyd, I realized what an innovator he was. "I remember actually seeing [Paul] on the street one time after I moved to New York and talking to him about composition, and realizing—besides what a unique and innovative drummer he was—what a musician he was, a thorough and extraordinary musician. So when I added all of those things up, I came up with a [title] that I only gave to Motian and [drummer Billy] Higgins, which is that he was a magician. He could do more with less than anybody I knew. It was like he had a magic wand—whatever he touched just turned to creative magic. If I could describe exactly what it was, I'd be able to do it myself. I'm trying to figure out if I was more impressed [when I first heard him] or at the end, because even at the end, it was still this beautiful mystery."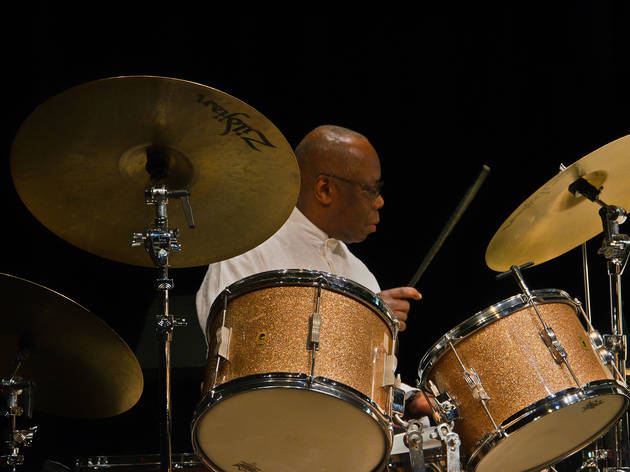 8/10
Photograph: Larry Redman
Drummer Andrew Cyrille's career roughly paralleled Motian's. Cyrille worked with Swing Era legends such as Coleman Hawkins in the early '60s before joining up with free-jazz pioneer Cecil Taylor. (The two drummers appeared together on the 1969 Charlie Haden LP Liberation Music Orchestra.) And, like Motian, Cyrille came into his own as a bandleader during the late '70s. Andrew Cyrille on Paul Motian: "I remember the first time that I saw [Paul] was actually with Bill Evans. I remember him swishing [his] brushes through the air, and if you do that fast enough, you can get, like, a wisp. [Laughs] So that's what I remember. That was a bit unusual; I had never seen that before. "Being relatively the same age, [Paul and I] both came up in that area when meter was being expanded or contracted and people were playing a lot over the bar line, so to speak. In '66, I started working with Cecil Taylor, and during that period, I started working with Carla Bley and the Jazz Composer's Orchestra. And Paul was in that mix also, with Carla, Mike Mantler, Gato Barbieri and Don Cherry. There was that recording that we made, Liberation Music Orchestra. We were more or less in the same philosophical zone, so to speak, in terms of how we were playing the drums and assigning rhythm. I'd hear his name, and I'm sure he heard my name, because we always recognized each other as the years went on as having had some kind of commonality, just in the sense of seeing somebody on the scene. As the years go by, you kind of greet each other with a sense of appreciation. "Oh, you're still here; you're still doin' it." That's the way Paul and I always greeted each other."Paul was one of those guys who'd say, 'Oh shit, you're still here, motherfucker?' [Laughs] He'd say, [Imitating Motian's mock-brusque tone] 'Andrew Cyrille, get the fuck out of here!' That kind of thing. I never really had any long conversations with Paul. What I'd thought about as the years went by was that maybe one day we'd do a duet together, or maybe he'd be another drummer in a collective that I put together, because I've done a couple of things with different drummers. He was somebody that came to mind, but that never came to pass. Just to listen to each other and see what we would come up. Perhaps had he lived, maybe we'd have gotten the chance to do that, but that wasn't to be."The first time I saw [Paul] with Lovano and Frisell, there were a couple of other musicians—it was a quintet. I heard [this group] in San Francisco at Yoshi's. It was a show where [my group Pieces of Time] played and then they played, or maybe it was the next night. Paul was very forceful and dynamic. If I had to play, I would've interpreted the music differently. But he was impacting [the other musicians] very, very much, and they were relating to what he was doing. He was strong in his commitment to what he was doing. He believed in that, so obviously it came out as he was reciting, as he was declaiming what he wanted to say on the drums."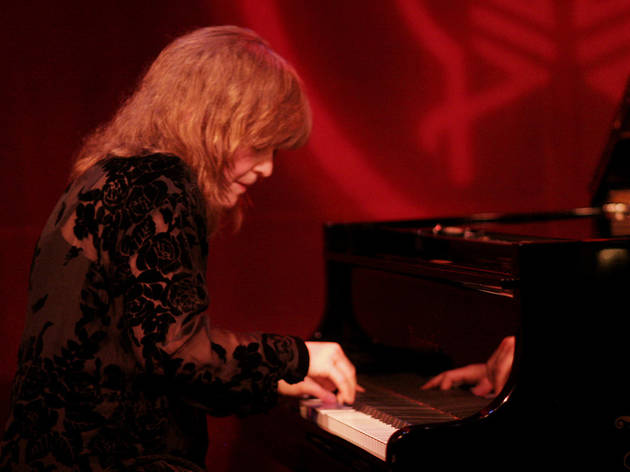 9/10
Photograph: Courtesy Symphony Space
Pianist Marilyn Crispell collaborated with Paul Motian on a series of ECM recordings in the late '90s and early aughts, including 1997's celebrated Nothing Ever Was, Anyway: Music of Annette Peacock. Marilyn Crispell on Paul Motian: "Paul's style was unique. He could leave a lot of space where it was needed, and could also be a 'contrarian,' playing against the feeling of what was happening, like a march rhythm against a ballad, which created some very rich layers. If he didn't like something or couldn't relate to it, he wasn't afraid to say so. When he liked something, he would light up. "His compositions are often simple melodies, and generous in their allowance of free interpretation—it's easy to create interesting stories out of them."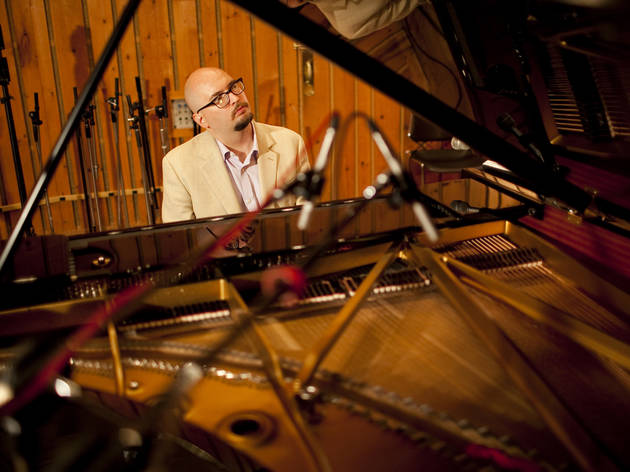 10/10
Photograph: John Rogers / ECM Records
Pianist Ethan Iverson performed with Paul Motian late in the drummer's career and recently recorded the Motian piece "Victoria" with his group the Bad Plus. Iverson has also written extensively on Paul Motian; he contributed liner notes to a forthcoming ECM box set of the drummer's early recordings as a leader. Ethan Iverson on Paul Motian: "In [Motian's] late years, some poked fun at his playing, saying a child could do just as well. It's certainly true that there was almost no conventional drum technique in evidence. Even the way Motian choked up high on his thick sticks was an open challenge to drum nerds everywhere. But those that jeered missed how hard he worked to keep something ancient and incredibly sophisticated in his feel."
A Tribute to Paul Motian
In advance of an upcoming memorial concert, collaborators and colleagues reflect on the late NYC jazz icon.
Paul Motian operated at the heart of NYC jazz for more than 50 years. After working in a series of celebrated groups—including Bill Evans's late-'50s and early-'60s trio and Keith Jarrett's American Quartet of the early to mid-'70s—the drummer launched a lengthy series of bandleading ventures. These disparate ensembles showcased Motian's subtly enchanting compositions and nurtured a remarkable assortment of future stars. In advance of a March 22 concert honoring Motian, who passed away at age 80 in 2011, TONY spoke with many of the musicians scheduled to appear.