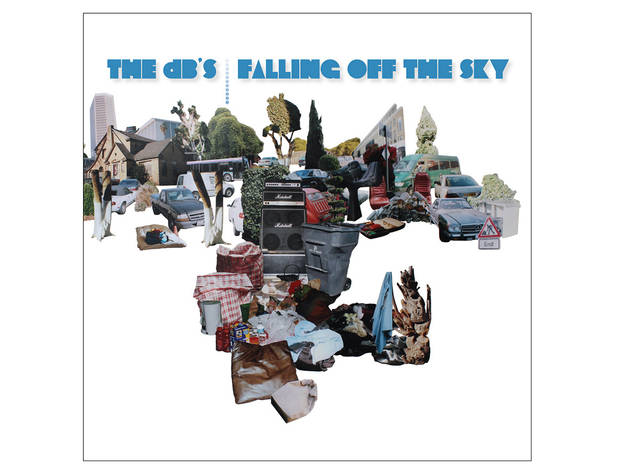 Album review: The dB's, Falling Off the Sky
Cult-fave power-pop band the dB's returns with its first new LP in 30 years.
Thirty years have passed since the original lineup of this cult-fave power-pop outfit last made a studio album together. Great thing about cult-fave power pop, though: If you were unfashionable the first go-round, you needn't worry much about keeping up with the times. And indeed, with its sharp-cornered melodies and crisp guitar jangle, Falling Off the Sky sounds like it might've come out hot on the heels of 1982's Repercussion, after which Chris Stamey left the dB's to the leadership of cofrontman Peter Holsapple. (Even casual power-pop fans are likely to recognize those names from their various production and sideman gigs with the likes of Whiskeytown and R.E.M.)
As in the band's heyday, what the dB's lack in sex appeal they make up for with the strength of their songwriting. In "That Time Is Gone," Stamey describes a bus trip with imagery that puts you right beside him—"Watching the world go by outside the window as you lean against the greasy gray-green glass"—while "Before We Were Born" and "Send Me Something Real" both demonstrate the debt owed these guys by younger melody men such as Matthew Sweet and Fountains of Wayne. And though closer "Remember (Falling Off the Sky)" betrays the good-natured nostalgia at work here, the album's best material argues that top-level craftsmanship is always its own reward.—Mikael Wood
The dB's play Le Poisson Rouge Fri 15.