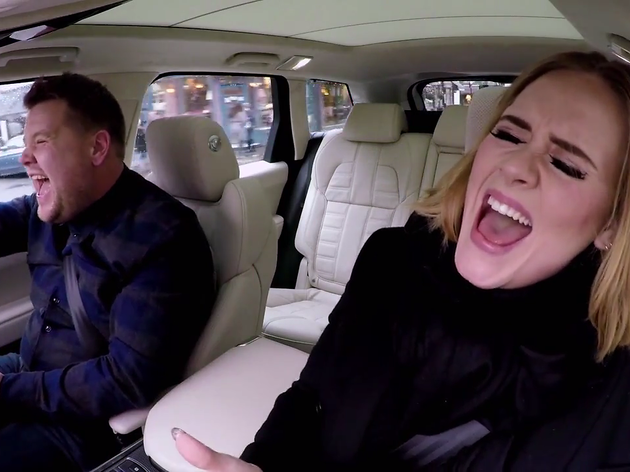 The 10 best Carpool Karaoke videos
We've rounded up the Late Late Show with James Cordon's best sing-along moments from Carpool Karaoke
Since James Corden took over CBS's Late, Late Show, the British song-and-dance funnyman has charmed audiences with his goofy celebrity-filled musical antics. Chief among his best bits is the Carpool Karaoke segment, in which some of the biggest music stars jump into Corden's passenger seat to sing some of the great pop songs of all time. We've rounded up our favorites to give you some inspiration for next time you hit the karaoke bar, or need a road trip song.
Best Carpool Karaoke videos
While Gwen is always nice to see on the screen (and watching the singer break down some of her fastest lyrics is truly enlightening), this clip comes with the added bonus of featuring George Clooney and Julia Roberts. With the A-list actors in tow, the whole car sings Queen's "We Are the Champions," and if we're being honest, they are.
Best musical cue? Everyone has the most fun singing the heavily-censored "Hollaback Girl" and it's contagious.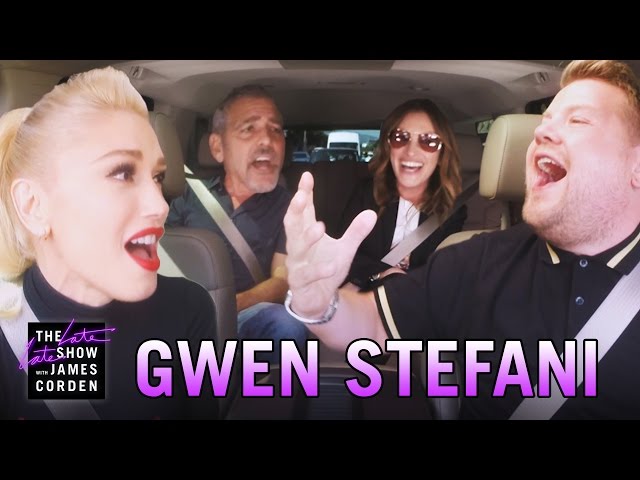 Not only are Lopez's most popular hits perfect for singing and dancing to, they can also inspire some Zoolander-esque poses from JLo and JCo. When Corden steals Lopez's phone to text Leonardo DiCaprio things get so out of control Jennifer loses one of her signature hoop earrings.
Best musical cue? When JLo lets the passion of her Spanish-language number "Qué Hiciste" take over, and she is left with no choice but to punctuate a note by hitting the host.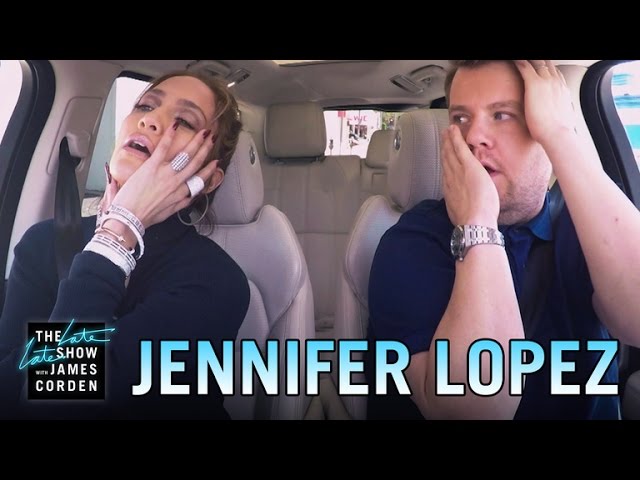 Regardless of your personal feelings about the on-hiatus UK boy band, the peppy, feel-good pop easily lends itself to a full car sing-along. Between renditions of their greatest hits, Corden tells the guys how much he'll miss them during their break, and it's easy to see why.
Best musical cue? When Corden convinces the lads, who hate choreography, to wear matching denim shirts and do some superb hand dances to "No Control."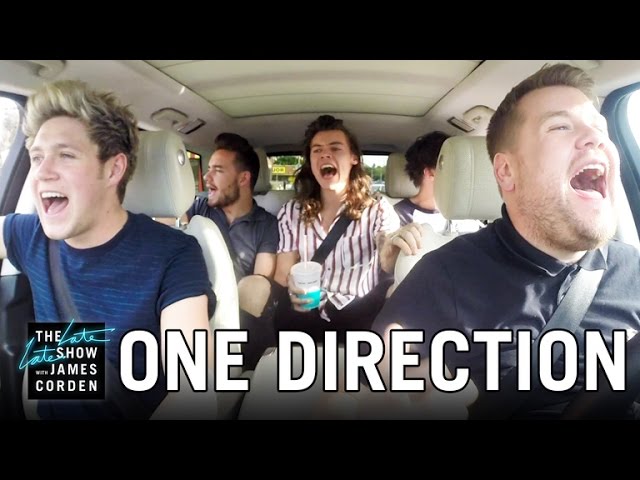 Bieber easily earns his repeat appearances, with two goofy bro-outs with Corden. The music takes a back seat so Corden can spend more time grilling Bieber about who he's kissed, swapping clothes with the younger star and going on shopping trips.
Best musical cue? Bieber's love for '90s music is one of the most charming things about him. In Vol. 2 he rocks out to Alanis Morissette's "Ironic," while the first one he's all about opening up to Boyz II Men "End of the Road."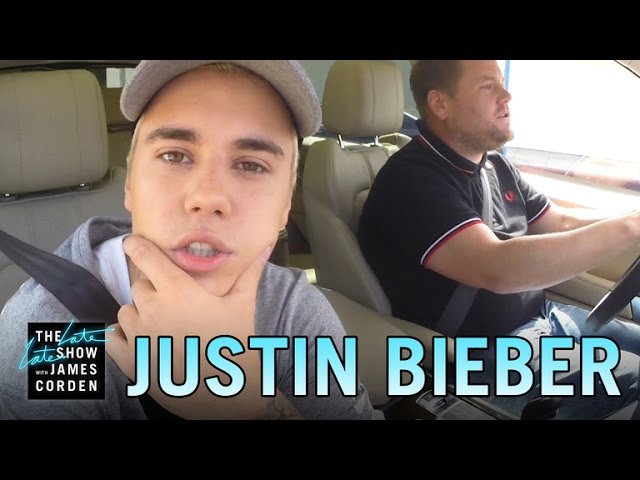 When the Red Hot Chili Peppers enter Corden's car they are ready to bring the fun. In an epic car ride, the guys convince Corden to sing show tunes, wrestle in somebody's front yard and go shirtless for the ride around Los Angeles.
Best musical cue? It happens early on when "Don't Stop" gives way to Flea singing "Food Glorious Food" from Oliver, followed by Flea and Anthony Kiedis singing a ridiculous number they wrote while high.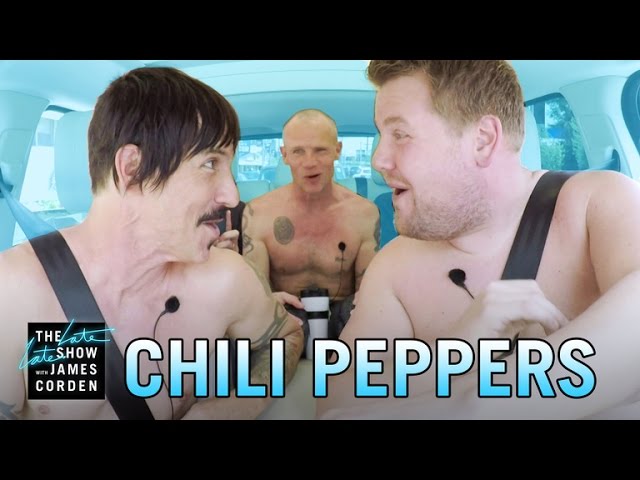 Mars has a constant smile on his face as he sings his chart toppers and tries on ridiculous hats that he looks ridiculously good in. Whether he's joking about his future ambitions as fat Elvis or showing off the best way to sensually roll your shoulders to "Versace on the Floor," Mars overflows with charm.
Best musical cue? The impromptu remix of "Uptown Funk" about wet wipes and wine is a treasure, but the real thing is pretty good, too.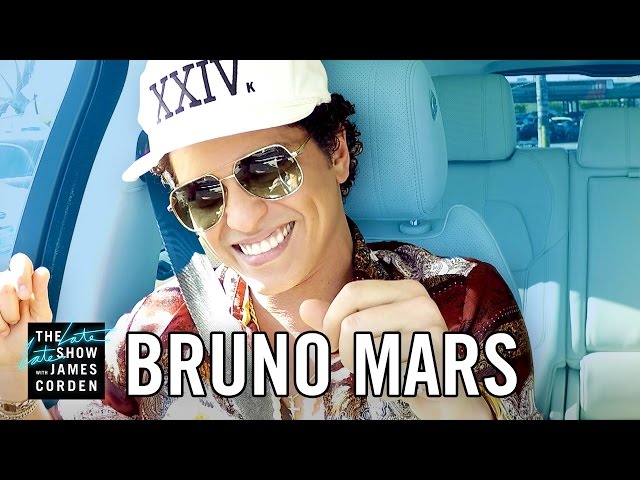 Unlike some stars (*cough*, Britney Spears) Lady Gaga truly belts along to her voice coming out of the stereo, which makes numbers like "Million Reasons" a true treat. Her winning rapport with Corden includes Gaga getting in plenty of good jabs at the host, and her straight face as Corden wears her memorable fashion choices is gold.
Best musical cue? Too close to call. Anyone who has been a fan of Gaga will be ecstatic by this performance.
Is that the former First Lady of the United States, and genuinely cool mom, singing to Stevie Wonder and cracking jokes about her husband in the car? You bet. Obama takes Corden on a loop around the White House before eventually singing "This Is for My Girls," the girl power anthem featuring Zendaya, Kelly Clarkson, Kelly Rowland, Janelle Monae and more that supports the first lady's Let Girls Learn initiative. (One of the artists involved pops up for a surprise sing-along.)
Best musical cue? When "Single Ladies (Put a Ring on It)" starts blasting and Obama commits fully to the choreography.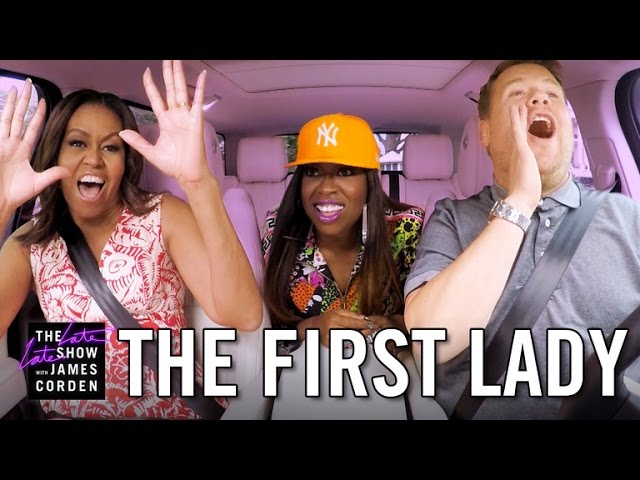 Stevie Wonder's magnanimous personality and great sense of humor make him the perfect kind of carpool buddy. Wonder gamely sings his greatest hits in between Facetime calls to his family and friends, just to make sure Corden is who he says is.
Best musical cue? When Wonder calls up Corden's wife and sings "I just called to say James loves you," the late night host's eyes start misting and we're right there with him.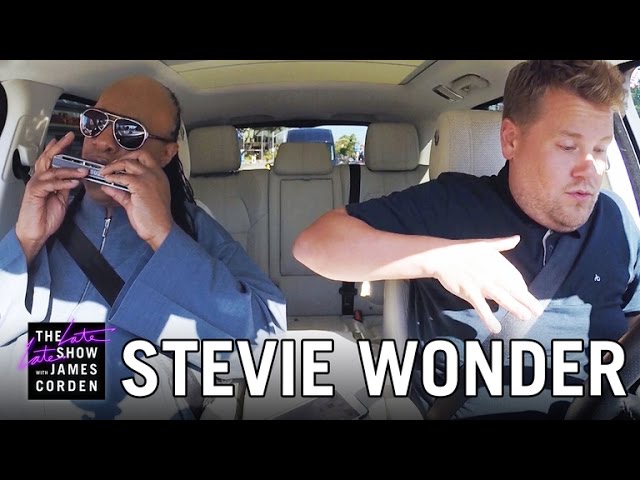 Of all of James Cordon's guests there is none he is in better harmony with, both conversationally and musically, than fellow Brit, Adele. Unlike so many other divas who found their way into Cordon's passenger seat, Adele seems completely at ease, shooting the breeze and talking with a friend about what happens when she has too much wine, her love of the Spice Girls and the Amazonian heights of Taylor Swift's squad members.
Best musical cue? Besides all of it? The most unexpected—and delightful—is when she raps Nicki Minaj's "Monster."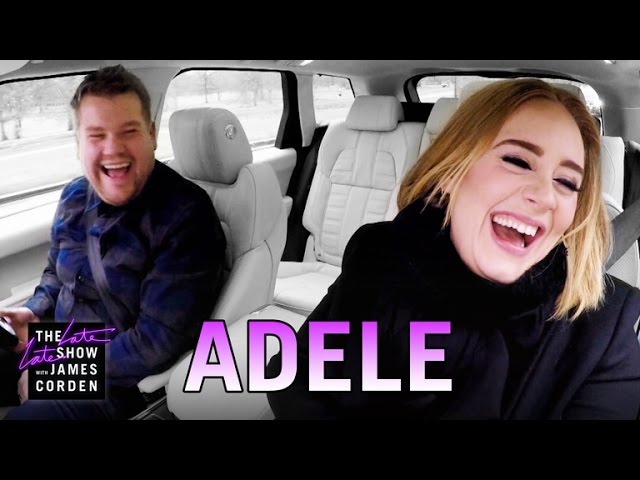 Looking to work on your karaoke skills?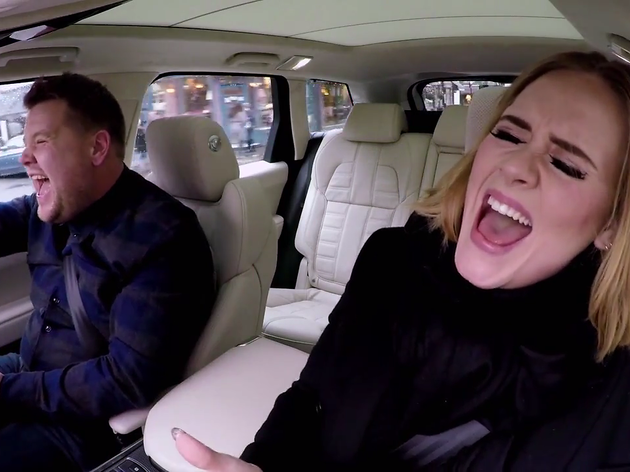 Warm up those vocal cords, take a swig of something strong, and show us what you've got with these best karaoke songs