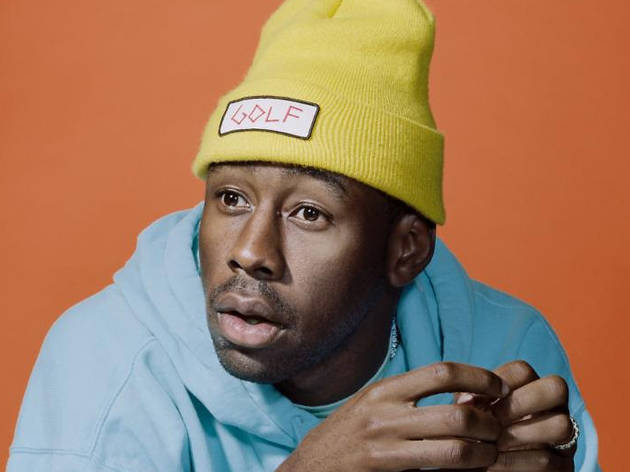 Watch the best music videos of 2017
Flaming swords, breathtaking CGI, mind-bending narrative twists—the best music videos of 2017 have it all
Let's face it—there wasn't another Lemonade this year (refer to our list of the best music videos of 2016). But despite there being no long-form epics of quite the same scale, artists like Grimes and Kendrick Lamar (the latter of whom owns the top spot on our best albums of 2017) showed us how to pack similar levels of visual maximalism into regular-length formats. But it's not all about high-production and dense drama—some of the best music videos of 2017 deferred to simple narratives, smart visual devices and "negative space" (see: Hookworms). Whether it's extreme CGI or minimalism, indie-rock bands or dance music, we've rounded up the year's best music videos of every stock and stripe.
RECOMMENDED: Full guide to the best of 2017
Best Music Videos of 2017
1. "You're So Cool" by Johnathan Bree
New Zealander Jonathan Bree is 50% of the Brunettes, 50% of Lil' Chief Records and 100% the boldest and weirdest music video director working today. He dreams up trippier sights for his already trippy sounds for 2017's best video from the 1960s.—Christopher Tarantino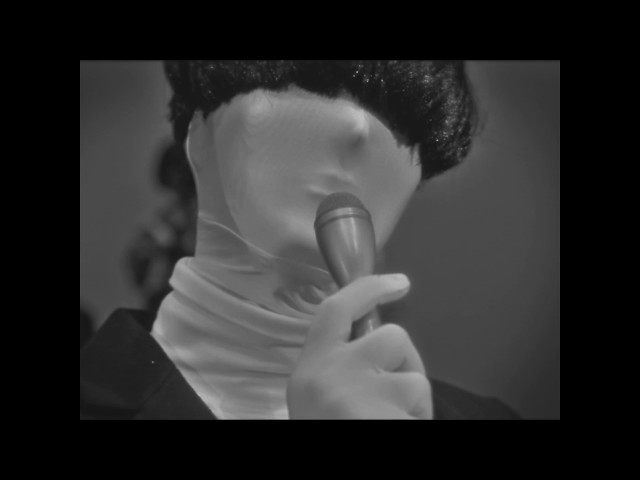 2. "Shadow" by Chromatics
Like a synth-pop Kanye, Johnny Jewel releases music at his own leisure, and is never quite done tinkering, that is, unless David Lynch calls. Jewel created 20 hours of new music for Twin Peaks, including a new version of 2015's "Shadow" with a Lynchian, Easter-egg-filled video. Lynch, in turn, featured the band on screen three times throughout his show's newest season.—Christopher Tarantino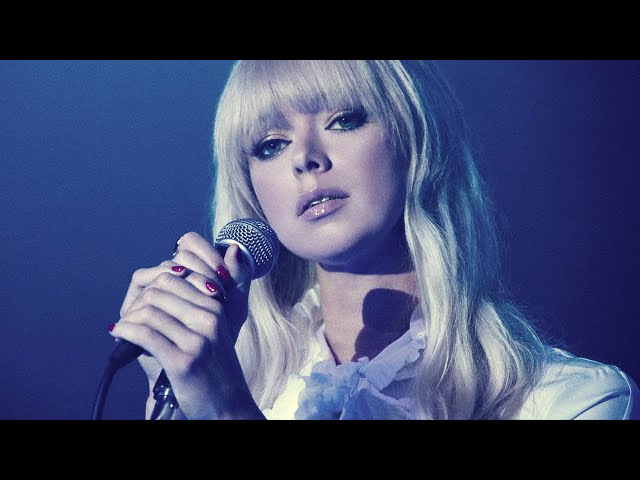 3. "Who Dat Boy" by Tyler, The Creator
In this self-directed video, Tyler erratically stumbles over to A$AP's house, so that the two can get up to surgical mayhem. The perturbing imagery of Tyler's new sewn-on face contrasts to the video's mock indie-funk outro, reminding us of the artist's equally playful tendencies that make his disturbed bedlam so compelling.—Ro Samarth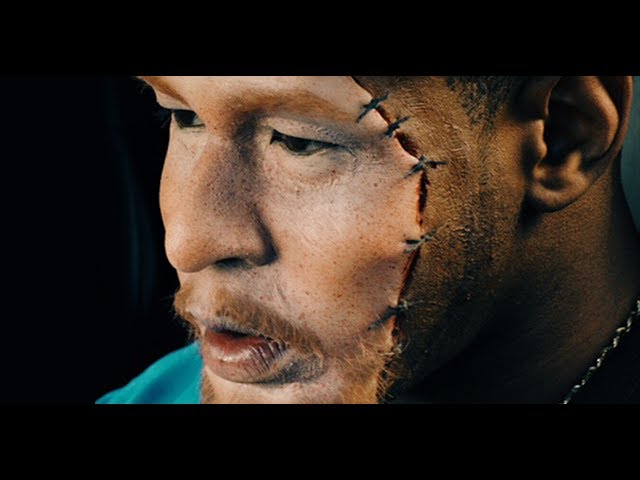 4. "Get Lost" by Washed Out
It takes a true animator to draw life from inanimate objects, and by that litmus test, Harvey Benschoter without a doubt fits the bill. Using only still photos from magazines and images from advertisements, Benschoter brings to life an imaginary Southern California of the 1980s that feels even realer than actually being there.—Christopher Tarantino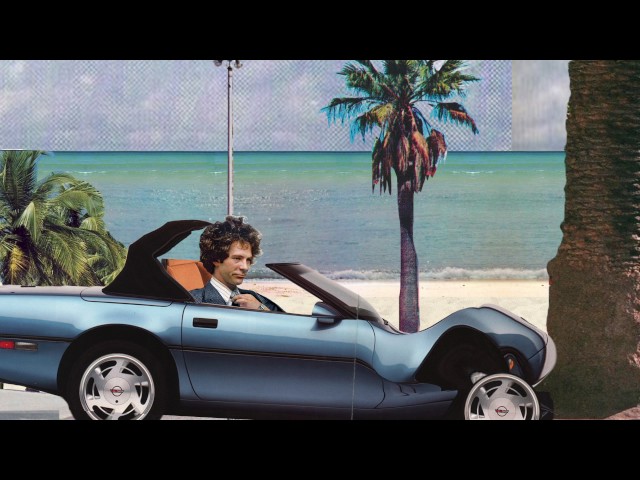 Sonder took many months—nearly half of the band's actual existence—to release "Too Fast," its debut music video, but it was worth the wait, it seems. This beautifully cinematic film perfectly matches Sonder's style of "organic R&B," akin to Justin Vernon if his musical brain was split into three talented young producers. A group to watch.—Christopher Tarantino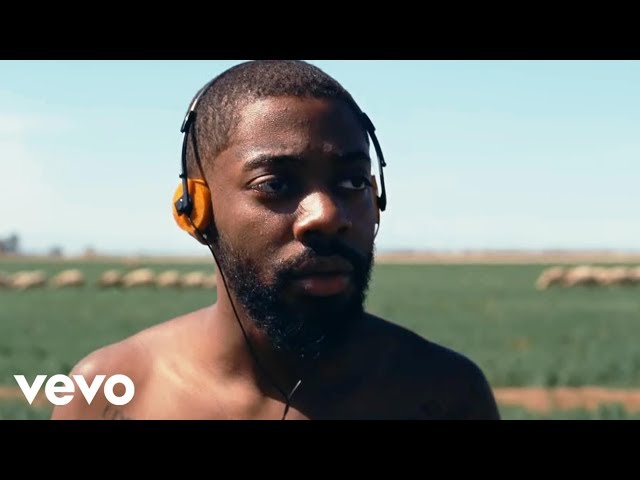 6. "Is it Always Binary?" by Soulwax
Also, an apt description of 2017's socio-political climate, Soulwax's latest single off their single-take LP From Deewee is a paradise for tech-nerds and about as close as one can get to seeing the band live from the comfort of one's own laptop.—Christopher Tarantino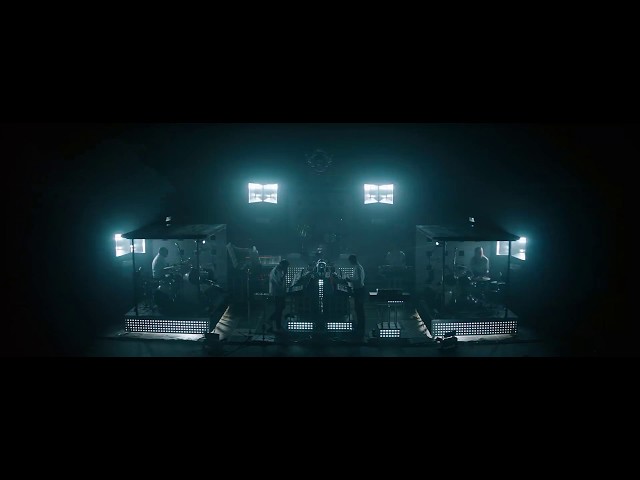 7. "Go Up" by Cassius feat. Cat Power & Pharrell Williams
Cassius's long-time coming album Ibifornia was a way-too-overstuffed mélange of ideas, styles, genres, and "special" guests. Which is also exactly the way one would describe this clip for "Go Up," except that, in this case, it all works.—Christopher Tarantino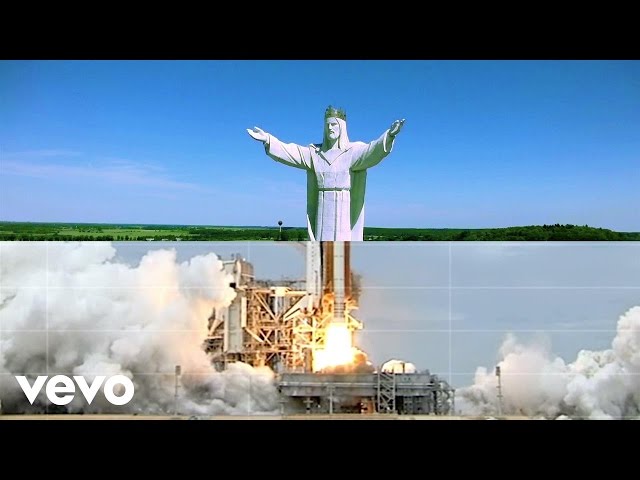 8. All of the 2017 videos by Kendrick Lamar
Whether he's nodding along with a sea of Kendrick Malkovich's ("HUMBLE"), getting taught to defend himself as a kid by his dad ("ELEMENT."), trading verses with Don Cheadle in an interrogation room ("DNA.") or fighting off a sea of asphalt quicksand with Rihanna ("LOYALTY."), his 2017 visual assault made everyone say DAMN.—Christopher Tarantino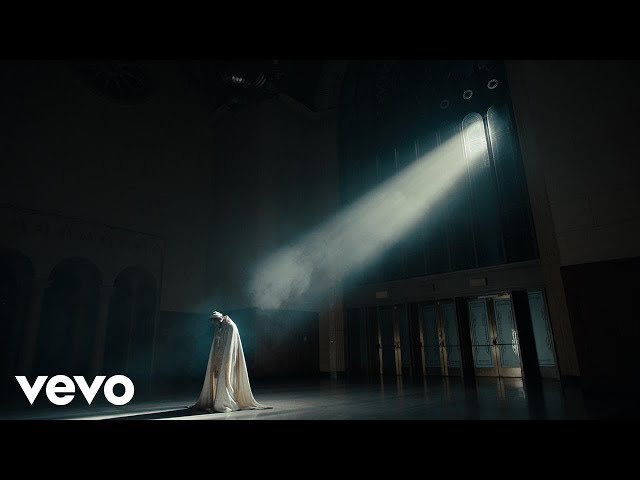 9. "Venus Fly" by Grimes ft. Janelle Monae
Thankfully, Grimes has only developed a stronger and stronger will toward maximalism the past few years—fully evident as she wields flaming swords and futurist outfits with Janelle Monae in this vividly fluorescent, visually captivating video.—Ro Samarth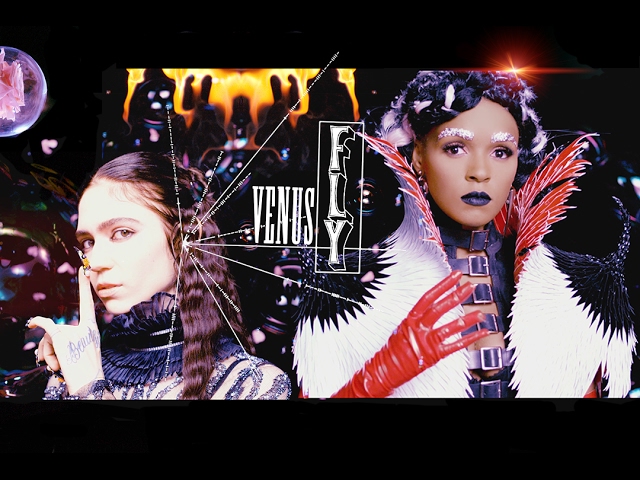 Leave it to some Canadian punk rockers to push the bounds of the music video format (thanks to embedded YouTube linking) with an expansive "choose-your-own-adventure" narrative pulling from a collection of 73 videos. "Old Wounds" puts viewers in the shoes of PUP's tour manager in a branching storyline that can take you from ordering a post-show pizza to escaping an alien abduction.—Zach Long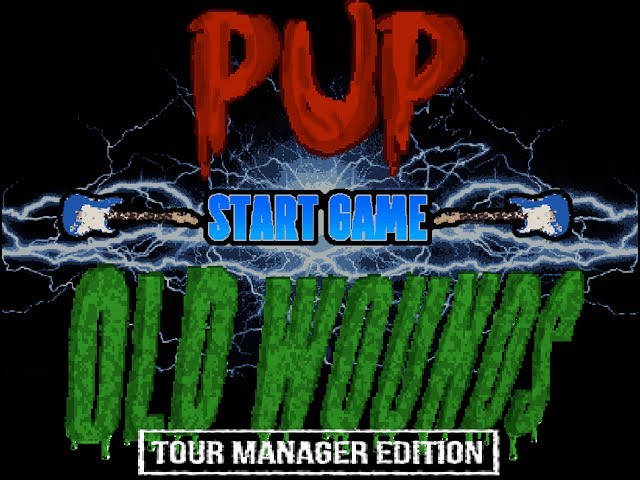 Show more
Looking for more year-end goodness?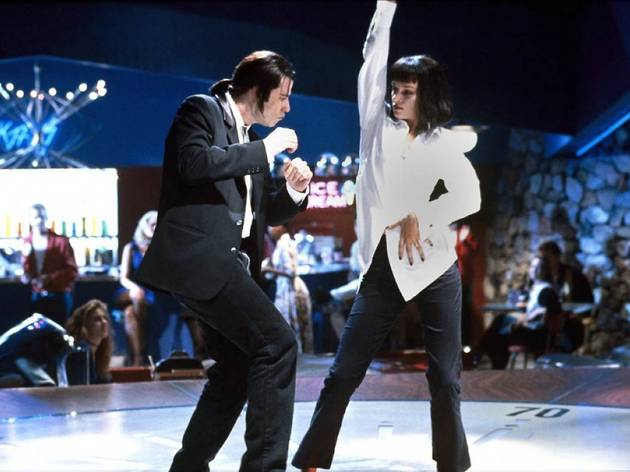 Colloquially, it used to be called the "needle drop"—when a Martin Scorsese or Quentin Tarantino picked a piece of preexisting music and laid it down under a dramatic scene, with seismic results. We've thumbed through our stacks of wax (i.e., Blu-ray collections) to collect cinema's most potent examples, allowing for iconic uses of classical music and jazz along with the expected pop hits. One parameter, though: no songs composed for the movie itself. (Sorry, Simple Minds.) The result is our most toe-tapping list to date. But do let us know if we've left out your favorite jam.