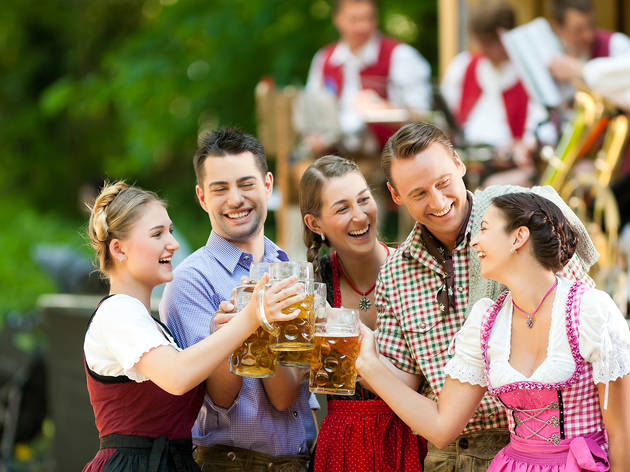 The best Oktoberfest songs of all time
For the best Oktoberfest songs, look no further than these folk songs, rock anthems, oompah faves and singalong classics
If you can't get out to Munich this year for Oktoberfest, don't fret. New York has some of the best Oktoberfest events this side of the Atlantic and plenty of the best beer in NYC to celebrate it with. Before you head out to one of the city's best beer halls and beer gardens, get acquainted with this playlist of the best Oktoberfest songs of all time, the tunes that are sure to be echoing through festival tents this fall.
RECOMMENDED: Find more things to do for Oktoberfest NYC
Listen to the best Oktoberfest songs
Best Oktoberfest songs ranked
A very peppy, child-friendly techno song, "Cowboys and Indians" might seem like a weird subject for a drinking song, but it has a rather ridiculous dance featuring lassoing, finger guns and invisible horseriding that only gets wilder as the night goes on.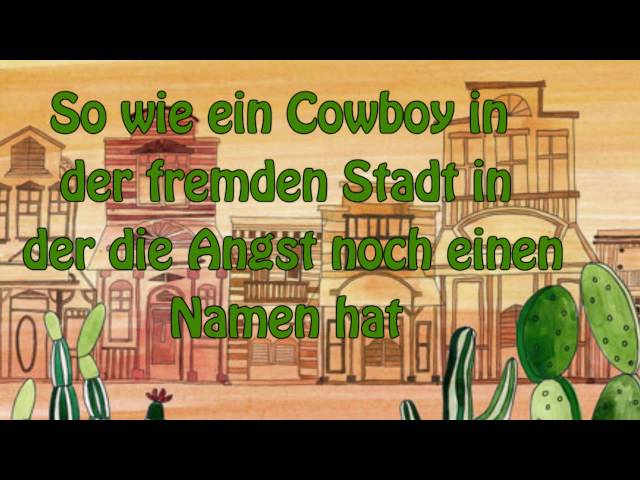 After the song became the number one hit in Austria and Germany in 2000, it was quickly adapted to fit the brass-heavy oompah-style bands of Oktoberfest.
Another song that can easily credit much of its success to its ridiculous choreographed dance, the lyrics to this one encourage listeners to spread their arms like they're flying, swim through the air, flex their muscles and sing "la la la la la."
14. Bayern Des San Ma Mia
This song loosely translates to "Bavarian that's what we are," which is as good a motto as any for going all out during Oktoberfest. The chant "Bayern Des San Ma Mia" is repeated throughout, so blending in like a local is not so tough.
15. Marmor Stein und Eisen Bricht
A peppy oldies song by German chart-topper Drafi Deutscher, the 1965 song was so massively popular it even got an English translation that was played on the radio in America (the mostly forgotten "Marble breaks and iron bends").
A rousing volksmusik-style anthem that declares "Long live Cologne," its lyrics are sometimes changed to "Viva Bavaria" (Oktoberfest's home in Munich is pretty far from Cologne). Just watch out for the beer-spilling kick line that forms.
This clap-heavy ditty by One Direction–style boy band Voxxclub was the "wein hit" of 2013 (the Oktoberfest equivalent of a "song of the summer"). Its accompanying video—which features the lads wearing lederhosen, sporting some spectacular coiffure and doing an ankle-slapping dance—does everything to explain its popularity.
18. Atemlos durch die Nacht
One of the most popular dance hits of the past five years, this number by schlager queen (that's a pop star) Helene Fischer got the oompah treatment upon overwhelming request by the crowds in Munich.
Though quite a bit slower and more rock-heavy than a lot of the other songs on this list, this tune was the wein hit of 2012, popularized during that summer's European Cup and bumped all the way into September.
You probably won't be surprised to learn that the Village Peoples' endlessly adaptable sing-along tune sounds great played on a tuba and belted out by a beer-swigging crowd.
Looking for more music?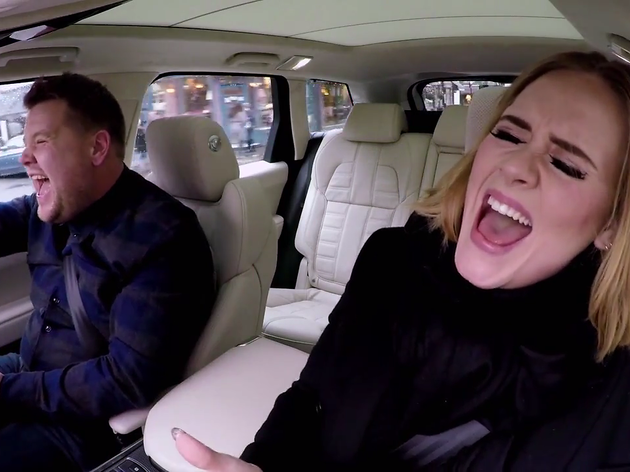 Warm up those vocal cords, take a swig of something strong, and show us what you've got with these best karaoke songs