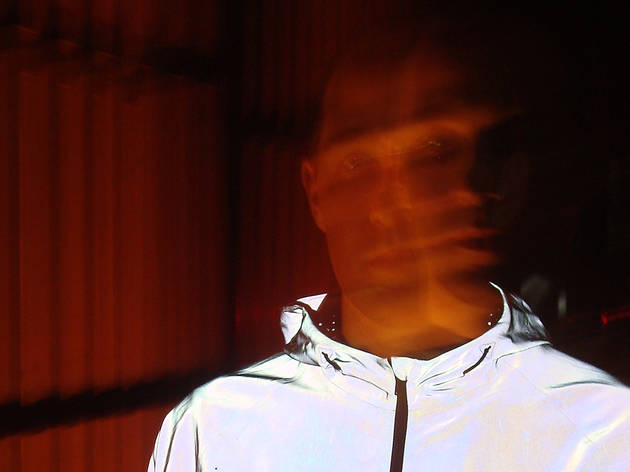 Crate-digging with Dan Snaith of Caribou and Daphni
As he returns to town for a DJ set as Daphni, Snaith digs up 11 essential NYC tracks for your listening pleasure
"Needless to say it's overwhelming choosing 10 songs from New York City when there's a whole world of music to choose from," Dan Snaith tells us when tasked with doing just that. So, in the spirit of giving, we allowed him 11. Canadian Snaith is the center of a sonic maelstrom known as live electronic band Caribou, which has existed, in one iteration or another, for 15 years. With an actual doctorate in mathematics and an honorary degree in rare record-digging, Snaith, who also deejays as Daphni, is one of the few characters in modern dance music whose encyclopedic knowledge of music is completely unbound by time and genre. The obvious freedom and joy he takes in seamlessly mixing it all together comes through consistently in both DJ sets, as well as his original compositions. He released his first track under his solo Daphni moniker five years ago, followed by an LP, 2012's Jiaolong—also the name of his label—which allowed him to further explore his vast influences through remixes and edits. "I'm not the type of person who takes physical things apart and plays around with them, but I like taking mental ideas apart and playing around with them. That's what appeals to me about what I've spent my life doing," he once said. So when it came to choosing someone to take apart the musical history of our fair city and play around with it, one could do no better than "Handsome Dan" Snaith. Here are the results: some unexpected NYC songs with the expected breadth and depth.
Daphni's 11 NYC tracks
Peter Zummo, "Song IV (Quintet)"
"I'm playing the whole night at Output, from the minute the doors open and there are two people milling around trying not to look awkward…which is the time of the night you get to play weird stuff. Anyone who knows my music knows what a massive debt I owe to Arthur Russell, who plays cello and sings on this track. Hearing World of Echo for the first time was one of those revelatory musical moments that only happens a few times in one's life and that's to say nothing of the genius disco records he was involved in, which are too numerous to list. I've chosen this track by Peter Zummo because it's a beautiful record and great for those early moments of the night and, at least until its recent reissue, was a record not many people knew. It's gorgeous ethereal minimalism as you would expect and starts the night off at the right pace."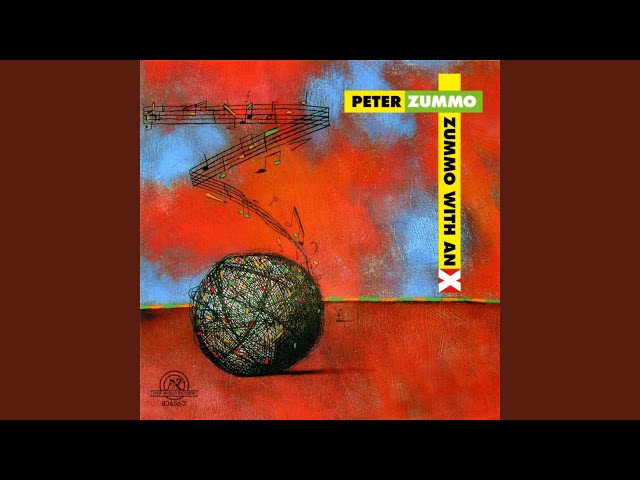 Main Source, "Live at the Barbeque"
"The first music I was consciously aware of being from New York was unquestionably hip-hop. Again, there's too way much choice, but this one's never left my notional DJ bag (now a USB stick) for long since I started playing it in the '90s. Right from the start it has a kind of frantic energy that always lifts the mood in a room, as well as famously introducing the world to a young rapper by the name of Nasty Nas."
Jeremy Greenspan & Laurie Spiegel, "Drums&Drums&Drums"
"Laurie Spiegel is a massive hero of mine and an integral part of the late-'70s/early-'80s scene in New York—despite the fact that this track was likely recorded at Bell Labs in Murray Hill, New Jersey. I have a nice personal connection with this track in that a couple of years back, my friend Jeremy Greenspan (from Junior Boys) reworked a version of this track which hits harder in a club, which I released on my label Jiaolong. This was a nice excuse to get in touch with Laurie Spiegel to get her approval for the release. She was as wonderful and accommodating as can be, thereby nullifying the adage that one should never (virtually) meet one's heroes."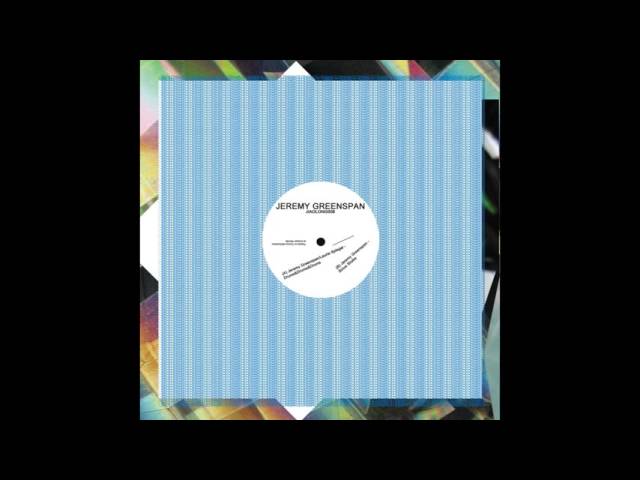 ImpLOG, "Holland Tunnel Dive"
"I've always thought that this track, from No Wave notables Don Christensen and Jody Harris, was something pretty special; an unsung genealogical link in the history of dance and electronic music. The track's already great before the horns come in and then... woah!"
"I love Todd Terry's house productions because they're muscular and rugged in a way that is unique to New York (and New Jersey) house and belies the fact that he's also a hip-hop producer. This one's been in the bag for years and years, and people still always ask what it is. I once took a flight from Newark to London and while everyone else was gawping at Bruce Springsteen, swanning up to the flight on a private golf cart (although in his defense he waited at the luggage carousel with everyone else), I was staring sheepishly in the other direction, trying to get up the nerve to go up to Todd Terry, who was also on the flight, and tell him how big a fan I am of his tunes."
Magnetic Touch, "Falling in Love with a Dream"
"You could—and I'm sure someone has—play a whole set of exclusively Patrick Adams productions. He and his label P&P Records have an unparalleled catalogue of disco and boogie classics. Patrick was on arrangement duties on this track and you can hear his classic squelchy synthesizer sound driving the track along. It's a gorgeous pop song which, mixed with the kick drum almost comically loud, makes it work nicely in a club."
Barbara Tucker, "I Get Lifted" (Armand's 'Lift Me Up' Mix)
"There are a lot of curveballs on this list because I thought that would make for a more interesting read, but now it's time for a track that does the heavy lifting. I'm a big fan of Armand Van Helden (from Boston but forever associated with New York house music). During his peak—a good chunk of the '90s—he was at his best on remix duties and this mix is a classic. Peak time stuff."
Steve Reid, "Center of the Earth"
"A big part of what I think of when I think of New York music is, of course, jazz. So much of jazz's history happened in the city but in particular, the bit that I'm most interested in: the flourishing of spiritual and free jazz in the late 1960s and 1970s. I'd loved Steve Reid's records for a long time before my friend Kieran Hebden (Four Tet) spent years in the 2000s collaborating with him. Again, this provided a ringing endorsement for meeting one's heroes. Steve's propulsive drumming means that a lot of his tracks end up working in a club, but this one—which matches tempo-wise with a lot of house and techno records—is a great surprise in the middle of a night to spread some cosmic sunbeams on the proceedings."
"Alright, so Babe Ruth aren't from New York. They were a British rock group and if anyone knows anything they're notable for aside from this track...let me know. I love unlikely happenstances in musical history and this is surely one of them. This track could have sunk tracelessly into the depths of classic rock ephemera but thanks to the deep digging of hip-hop's pioneers it's become a gold-plated B-boy standard with one of the most classic and sampled breakbeats and is thereby adopted into the New York musical family forever."
St. Germain, "Alabama Blues" (Todd Edwards Dub Mix)
"Jersey haters need not apply. Todd Edwards, with his artful splicing of disparate sample sources to create new melodies and ideas is one of a handful of people who single-handedly made me realize the way that dance music could be constructed, and a great example of how its rhythmic framework can provide a palette for something both functional and experimental. New Jersey's always punched above its weight in the world of house music and 'Todd the God' has so many classics to his name it's hard to choose one, but this track is both elegant and powerful, like being run over by a diamond steamroller."
Sylvester, "Over and Over" (Original 12" Mix)
"Ok, the gloves are off now—I don't care how many times I hear this evergreen cut close out the night, it still never fails to bring me almost to tears. No track will get you closer to feeling what it must have been like in the Paradise Garage and the best clubs in New York City in the heyday of disco; the halcyon days of dance music yore. If one track can make you believe that a better, happier, more inclusive world is possible, this is it. What better way to end a night?"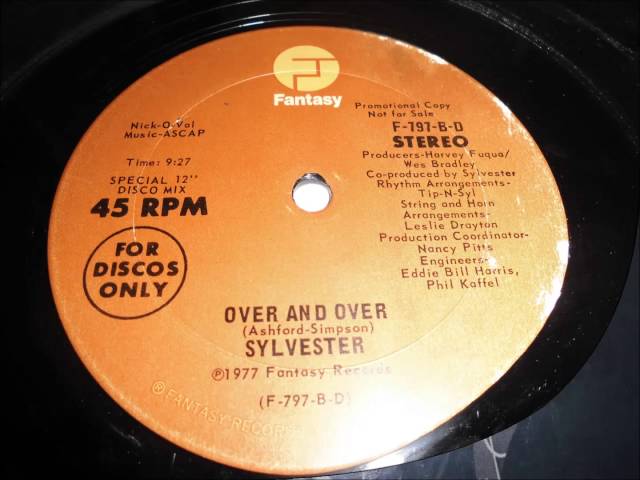 See Daphni in NYC
Known by the nom de plume Caribou, esoteric electronica collagist Dan Snaith has an undeniable talent for spinning expansive, thoughtful records out of a sprawling range of electronic, hip-hop and pop elements. He returns to play a special open-to-close set at Output under his Daphni moniker.