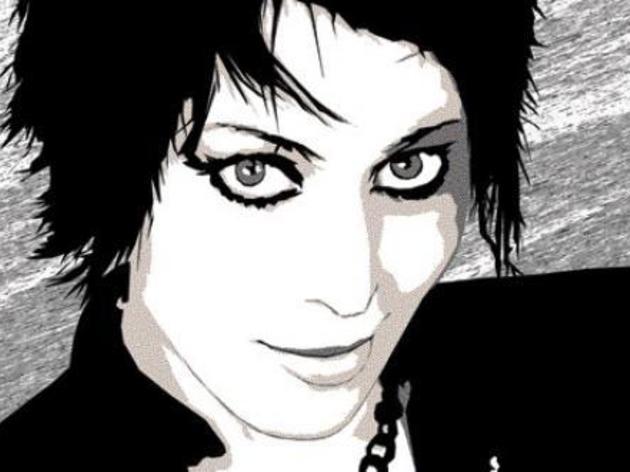 The Hot Seat: Joan Jett
The rock legend opens up about The Runaways.
Few rockers—male or female—are quite as badass as Joan Jett. During her more than 30 years in the music business, she's cofounded her own record label, Blackheart Records; produced songs for bands like the Germs and Bikini Kill; appeared in a few movies (and on Broadway); and, oh yeah, started the all-girl hard-rock band the Runaways. It's the latter that's getting the most attention right now: A biopic about the band's short-lived career—they released five albums in four years—is out this week. Twilight star Kristen Stewart plays Jett (also the film's executive producer), who called us from an airport to chat about fashion, baseball and being portrayed onscreen.
RECOMMENDED: Full list of Hot Seat interviews
This interview will appear in our Spring Fashion issue—and you're considered a fashion icon.
It's very humbling to think that people use you as a sort of idea to achieve a look. But sometimes when I look back on some of the stuff I wore, I'm thinking, [Laughs] I hope they're not talking about these clothes.
Well, you took risks. It's the whole crazy, rock & roll, glam look.
Yeah, I'm just not good in bright colors. I know that now.
The Runaways is out this week, and your greatest-hits album came out a few weeks ago. Was all this Joan Jett synergy planned?
Certainly when people are focusing on the movie, it's good to give them some other things, too. But it wasn't, you know, a grand plan to have everything come out at once.
How did you originally get involved with the film?
I really didn't want any of it to happen, to tell you the truth. I was not really keen on a Runaways movie. The Runaways is really important to me, and I was afraid that all they could do is screw it up. I was happy with the fans that knew who we were, to just keep it like that.
What changed your mind?
It initially started with Kenny Laguna—he's my songwriting partner, my producer, my manager. And [then] River Road and [producers] Art and John Linson came on board. I started thinking, I have to make a decision on whether I'm going to get into this or not because now it's real. I finally just figured, Why not? Let's hope the rock & roll gods are with us, and that we break the mold and make a good rock & roll movie.
Are you happy with it?
I definitely think it gives you a sense of what it was like for us at the time. And I think that you sort of get that camaraderie that we had. I lived it, and every day was a full movie, you know what I mean? On one level, I want to say, God, there's so much more. But yeah, I feel really good when I see it.
How did you prepare Kristen Stewart for playing you? It's pretty different from Bella Swan.
We met right before she started filming New Moon. When she was cast, my opinion of her was not colored by Twilight. I dumped everything I could think of about the Runaways on her—the good, the bad and the ugly, what it meant to me, the things we had gone through.
She got a Joan Jett crash course.
Yeah, totally. It was fun being together because it was like looking in a mirror. Obviously, she's much younger than me [Laughs], but still, just the body language and everything.
What do you want people to take away from the film?
People seem to be coming away with a sense that it is a struggle for girls to play [music]. Girls have a tough time when they deviate from the sort of unspoken roles that we've been given in life and society.
And it's still that way today.
You'd think rock & roll [is a] liberal world; who's gonna give girls shit for playing guitar? But they do. It's threatening. But that's the thing that kids can get from this: If there's something you want to do, don't let other people dictate your life, you know? Make your own mistakes; have your own victories.
So I know you're a big Baltimore Orioles fan. I am too. Do you think we have any chance this year?
[Laughs] Well, if they've got good pitching. I think that's really the key. I think their offense has been great, their defense has been great, but our pitcher's got to get at least to the sixth or seventh inning. My first game was Jim Palmer against Catfish Hunter, and Jim Palmer threw a no-hitter. How could I not be an Orioles maniac?
It's like a curse: Once you're a fan, you're a fan for life, no matter what.
Well, I'm always hopeful, so maybe this year. We'll see.
The Runaways opens Fri 19. Joan Jett and the Blackhearts: Greatest Hits is out now.
You might also like
See more Hot Seat
See more in Film