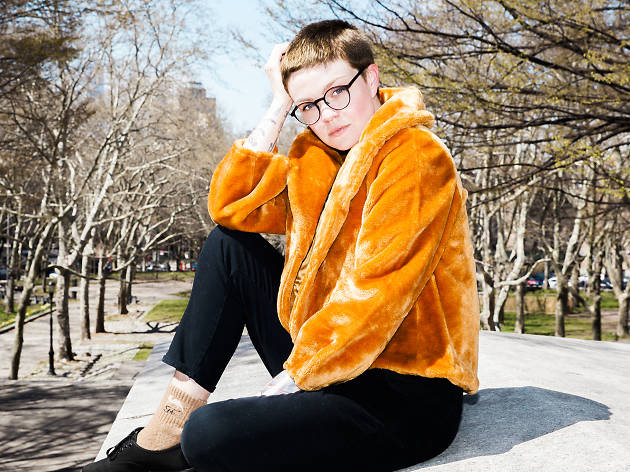 Perfect Pussy's Meredith Graves sounds a call to arms for Planned Parenthood
Meredith Graves explains why NYC—and everywhere else, for that matter—needs Planned Parenthood now more than ever
Last October at the CMJ Music Marathon, I was onstage at a car wash in Williamsburg (really), gearing up to play our band's newest song, which I was duly psyched about because it was harder and more political than anything we'd written thus far. I was nervous. We'd only rehearsed it all together as many times as we'd played it onstage (twice), and the crowd was pretty big. And, as usually happens when I get nervous, I started to talk.
I'm paraphrasing because I was terrified, but the very abbreviated version of what I said was, "This song is for and about every one of us who's ever had to sit alone in the waiting room at Planned Parenthood." I know a thing or two about how that feels.
Over the last decade, the amazing providers at Planned Parenthood have done a lot for me. They've prescribed my birth control pills, treated me for chronic UTIs, inserted my first IUD, checked me for ovarian cysts, completed blood work and counseled me when it was found I may be in danger of a high-risk pregnancy in the future. I always go to appointments on my own, and I always marvel at how almost everyone else in the waiting room is solo too.
More of our long-established reproductive rights have been threatened in the last calendar year than in the previous 10 years combined. New bills to cut off federal funding are constantly proposed, and clinics are closing at an unparalleled rate. This means regular patients nationwide are repeatedly under threat of losing what, in many cases, is their only access to reproductive health care and family-planning services. And on top of all the shit that comes with a visit—the embarrassment, the fear, the knowledge that your clinic might be victim to either a government shutdown or an act of domestic terrorism in the two weeks between scheduling your "Med-AB" (medication abortion) and the day you go in to get the pills—you're usually parked in the health center by yourself, thanks to our from-birth immersion in society that insists shame is a legitimate and worthwhile tactic for preventing premarital sex.
But in my experience, whether you're at Planned Parenthood to get the pill, to get a second-trimester checkup, to start hormone replacement therapy (HRT) or to receive treatment for HIV, you never truly feel alone, even in that waiting room. There's a feeling of solidarity between patients and health-care providers. It's as if, in addition to our individual health concerns, we know we're doing something important and dangerous just by being in the building and consenting to share in an experience that some facets of government have worked furiously to eliminate. (Shout-out to PP's Boro Hall Health Center staff—you guys are the realest, and I'm grateful for everything you've done for me since I moved here.)
So. If you are, or if you know, someone who has sat in Planned Parenthood, expecting to find out when you can have your abortion, or get your first shot of testosterone or get an antibiotic to cure the gnarly yeast infection you got from some other antibiotics—or if the person you currently sleep with or want to sleep with has received health care from Planned Parenthood at any time in their life (and it's estimated that one in five women has)—donate some money or time.
Because while you might not be there with us in the waiting room, you need Planned Parenthood. Its health-care providers, who literally risk bodily harm every single day, provide us with the services that keep us (and therefore, you) healthy, happy and alive.
To volunteer or donate, visit Planned Parenthood.
Do your part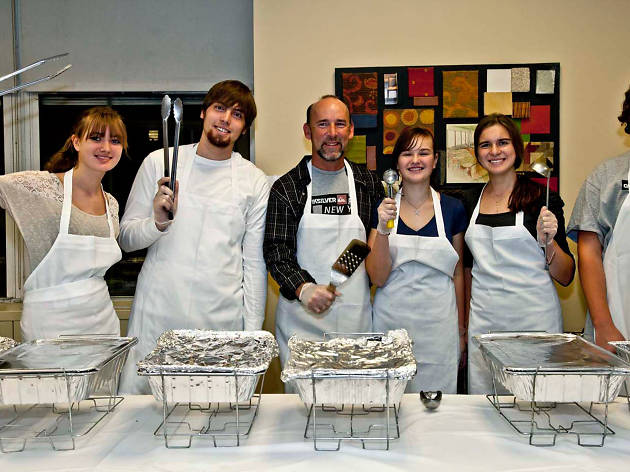 It doesn't take much to make a difference. Whether it be concerns for environmental issues, the city's pet shelters, the rise in homelessness or even the insane spike in rent prices, there are many ways to get involved in how this city operates by becoming a volunteer. NYC has many options for donating time, skills or belongings to help others and make a change.