Review: Arcade Fire
The buzz band's new album is worthy of the hype.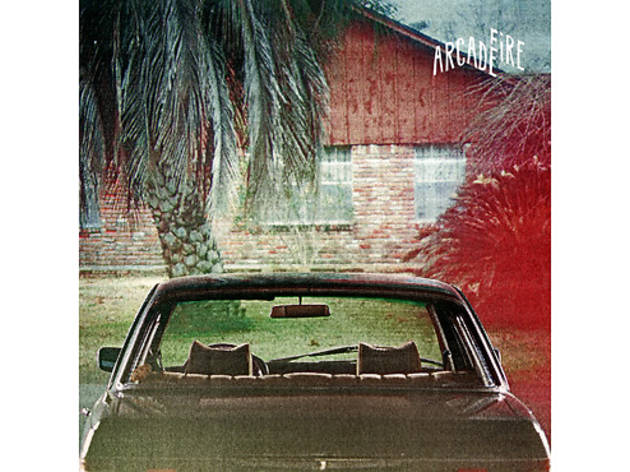 Neon Bible
, a teary, dramatic appraisal of the world's shittiness. Neither album addressed romantic love, as we've come to recognize it in the charts, yet both were deeply romantic records, inspiring fist-pumping, lighter-waving stadium shows around the world.
Arcade Fire's third album is equally curious. Ostensibly,
The Suburbs
is a 16-song exploration of urban sprawl. The music is every bit as claustrophobic, weird and lonely as suburbia is; the opening track sets the tone with its rinky-dink picket-fence tempo and carelessly sighed chorus. But of course,
The Suburbs
is not
just
about suburbia; it's about childhood and growing up, boredom and melancholy. And it's about the strange tension you feel as an adult, when you're half longing to get back to your childhood and half relieved as hell you're not there anymore. Hence, "Sprawl I" has singer Win Butler driving to his old house, looking for the places where he used to play and (surprise) finding "it was the loneliest day of my life."
That so many of these songs are swathed in quiet despond only serves to elevate the album's soaring, blissful moments—the crazy, fluttering strings and pummeling drums on "Empty Room," for instance. The past is a foreign country, yes, and you can never go back there—but what a thing, to try.
Arcade Fire plays Madison Square Garden Thu 5.
Download The Suburbs on iTunes
Download The Suburbs on Amazon