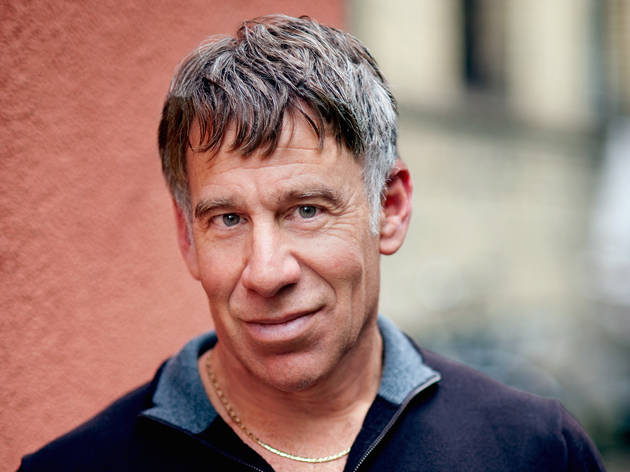 Stephen Schwartz on Tyler's Suite
The Tony award-winning composer of Wicked talks about the choral movement based on the life of Tyler Clementi
In 2010, Tyler Clementi took his own life at age 18 after a college roommate posted webcam footage of him and another young man engaged in an intimate moment. The tragedy has left an indelible mark on our culture, influencing how we understand the impact of bullying on LGBTQ youth. Now a new nine-piece choral movement created under the direction of Tony Award–winning Wicked composer Stephen Schwartz and San Francisco Gay Men's Chorus conductor Tim Seelig focuses on the lives of the young violinist and his family. Before Tyler's Suite arrives at Lincoln Center on Sunday June 4, we spoke with Schwartz about his work.
Do you recall first learning about the Clementi's suicide? What were your initial thoughts?
I remember that it happened at a time when there was a rash of young people killing themselves because of bullying. It was shortly thereafter that I learned about the "It Gets Better" project, and it struck me as such a brilliant way to try to make an impact on other kids who were thinking of harming themselves.
How did you come to be involved in the creation of Tyler's Suite?
I had written a choral piece called "Testimony," based on interviews for It Gets Better Project, that was first performed by San Francisco Gay Men's Chorus. Tim Seelig contacted me a year or so later and told me that, in collaboration with the Clementi family, he was putting together a piece about Tyler Clementi. As Tim and I discussed it, the idea of a suite with contributions by multiple composers arose, and I made some suggestions as to who might be good to invite. As the suite began to come together, I found myself as kind of the curator, as well as contributing one of the individual pieces myself.
How involved were you in the interviews with the Clementi family that formed the basis for the songs?
I was not involved with the interviews, which were conducted by lyricist Pamela Stewart, with whom I collaborated on lyrics for my contribution, "Brother, Because of You" (a piece based on the interviews Pamela did). Pamela also wrote many of the other lyrics for the separate pieces in the suite, all based on those interviews.
How did you choose the composers for these songs? What kind of moods did you want the songs to convey?
I simply came up with a list of excellent songwriters I knew whom I thought might be willing to contribute. Because it seemed clear that, since Tyler was a violinist, the suite should feature a violin in some major way, I thought of John Corigliano, being perhaps our finest living composer of contemporary violin music. But other than John, the others are simply great songwriters, and I left to each of them decisions about mood, lyric content, etc.
Was there anything about Tyler and his family that surprised you?
I admired their willingness to be public with the loss they had suffered and their determination to help prevent others from having the same experience. It would have been understandable if they'd chosen to retreat into private grief, and instead they have been remarkably brave and kind in being at the forefront of anti-bullying efforts. While that isn't specifically referred to in the suite, its very existence is a tribute to it.
What sort of reactions have you received from audiences?
The audience seems inspired to join efforts to curb bullying and homophobia, which is of course the response we hoped for. But in the end, all of us who contributed to the suite want it to work as a piece of music, and it seems as if it is doing so for most of the audience.