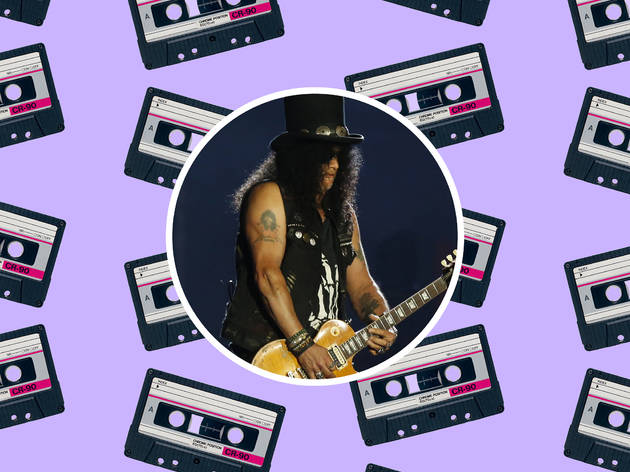 The 50 absolute best songs of the '80s
Fire up the boombox: These are the 50 best jams to come out of the '80s, from hair-metal anthems to rap's first wave.
'80s nostalgia usually focuses on the decade at its most outlandish: big hair, Day-glo shirts, scrunchies, Boy George, New Coke… call it the Wedding Singer effect. And that goes doubly for the music. Pop on most any '80s playlist and you're bound to hear the same cycle of kitchy, seemingly alien vintage pop: Synthy goth songs, lite hip-hop, the occasional punk infusion and a whole lot of hair metal.
But the '80s sound was so much more than the sum of its eccentricities, and there's a huge difference between an "'80s song" and a "song from the '80s. This is the decade that gave us Prince and Madonna, MJ and NWA. New Wave stalwarts like Talking Heads and Devo found new grooves while transcendent artists like Marvin Gaye and Paul Simon offered up some of the best work of their careers. And as the decade wore on, rap's wave turned into a tsunami that changed the face of pop music.
In gathering our list of the '80s very best, there was a lot to consider: Lasting impact, cultural relevance, actual musicianship, catchiness, coolness and, of course, nostalgia. But mostly, we curated with maximum enjoyment in mind while limiting the list to one song per artist. From genre-defining works of genius to ear-worm flights of fancy, these are the best songs of the '80s. And don't get your scrunchies in a bunch: Some hair metal definite snuck in.
Listen to these songs on Amazon Music
RECOMMENDED:
🎶 The best '90s songs
🎉 The best party songs ever made
🎸 The best classic rock songs
🎤 The best karaoke songs
🕺 The best pop songs of all time
Best '80s songs, ranked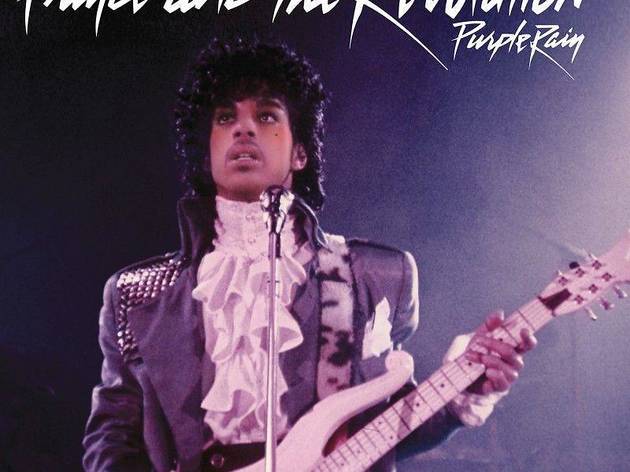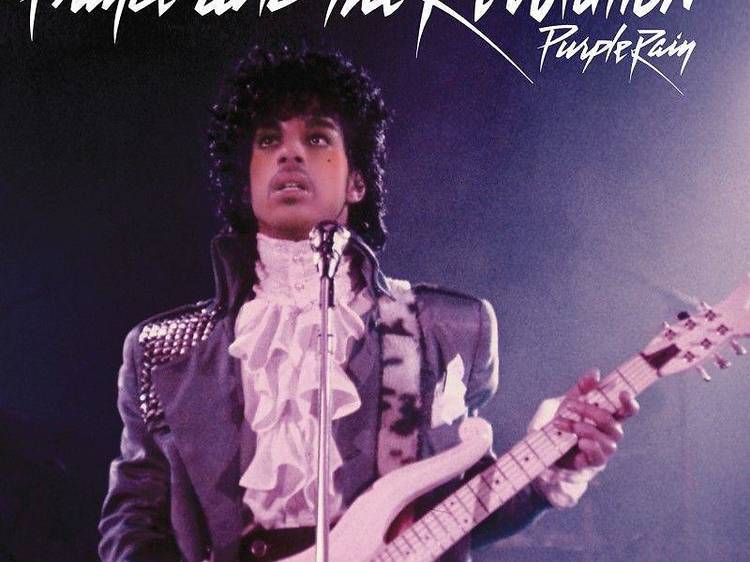 Image: Warner Bros. Records
1. "Purple Rain" by Prince
Prince was so prolific in the '80s that 90% of this list could be his and it would still be correct. But forced to pick one Prince song, "Purple Rain" is the obvious choice. It's a swelling, perfectly crafted masterpiece that spotlights everything that made Prince Rogers Nelson an absolute legend: his gift for unique melodies; his multinstrumentalism; his uncanny vocal ability to shift from guttural to falsetto, from aggrieved to ethereal; and his unmatched ability to absolutely slay a guitar solo. It's Prince at his best, a song that remains as impactful today as it was nearly 40 years ago.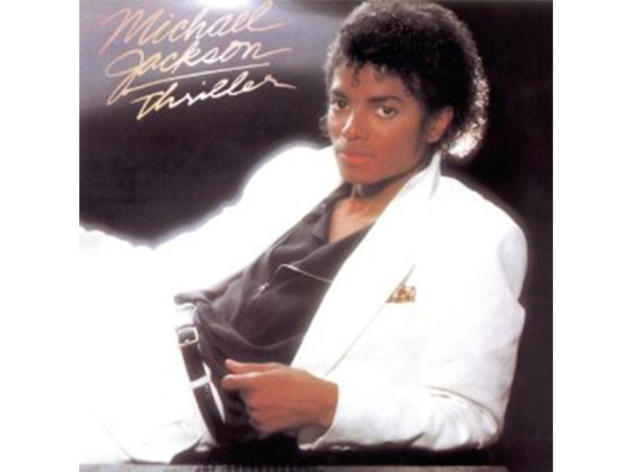 Image: Epic
2. "Beat It" by Michael Jackson
We get so used to the sleek, funky side of Michael Jackson on th ehit parade that was Thriller that it's easy to forget how hard "Beat It" actually legitimately rocks. And it's not just Eddie Van Halen's famous finger-busting solo; it's that perfectly formed sneer of a guitar riff—conceived by Jackson and played by session ace Steve Lukather—those exaggered downbeats that feel like medicine balls being slammed down on a concrete floor and the raw desperation in MJ's voice as he chronicles the harsh truths of the street-fighting life. As much of a dance-floor killer as it is, "Beat It" is a genuinely heavy song, psychologically as much as sonically.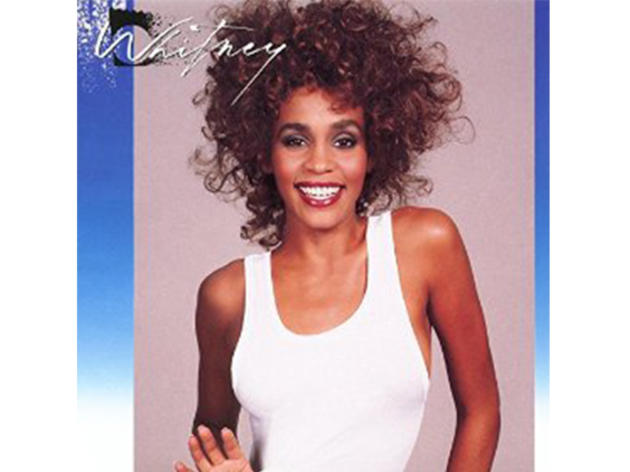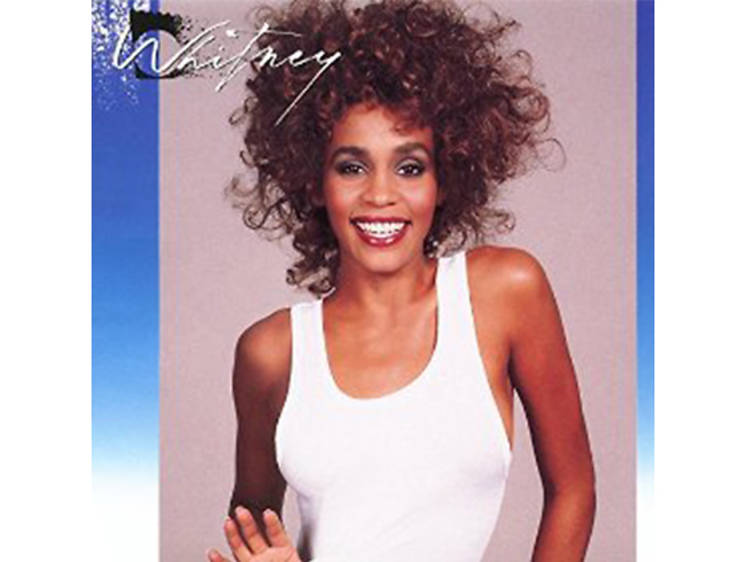 Image: Arista Records
3. "I Wanna Dance with Somebody" by Whitney Houston
In 1987, Houston was still very much a fresh-faced siren with the crystal-clear voice and a world of possibilities at her feet. Her approach to this song—which, when you break it down, is more about loneliness than love—says a lot about her ability to radiate warmth and positivity through her singular sound. It's miles away from the struggles the singer would face later in her career. Always a party starter and roof-igniting karaoke jam, the song become a bittersweet rallying cry in the years since her death. You can practically hear 23-year-old smiling through the chorus, urging every last wallflower on to the dance floor. Who can resist?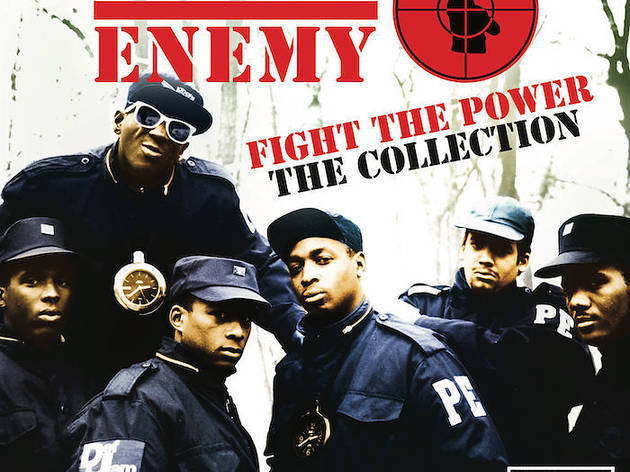 Image: UMC
4. "Fight the Power" by Public Enemy
"Nineteen eighty-nine…" The first five syllables of Public Enemy's most zeitgeisty hit, made at the request of Spike Lee for his groundbreaking film Do the Right Thing, pack a ton of punch. And it only gets more intense from there, building a manifesto of what to take swigs at, including this gem: "Elvis was a hero to most / But he never meant shit to me / You see, straight-up racist that sucker was / Simple and plain / Mother fuck him and John Wayne / 'Cause I'm black and I'm proud." And that's the truth, Ruth.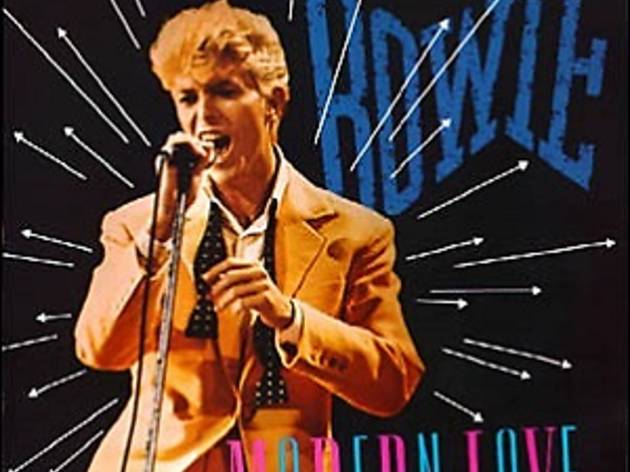 Image: EMI America
5. "Modern Love" by David Bowie
Bowie was all over the place during the '80s: duetting with Jagger, clambering into spandex for Labyrinth, getting buried alive for Merry Christmas, Mr. Lawrence and ultimately embarking on a midlife crisis that resulted in a worrying beard and Tin Machine. But before all that, he managed to lay down some of the decade's best tracks, including this nihilistic, Nile Rodgers–assisted soul boogie from 1983. We defy your feet to stay on the floor as that cyclical, cynical, irresistible chorus hurtles on.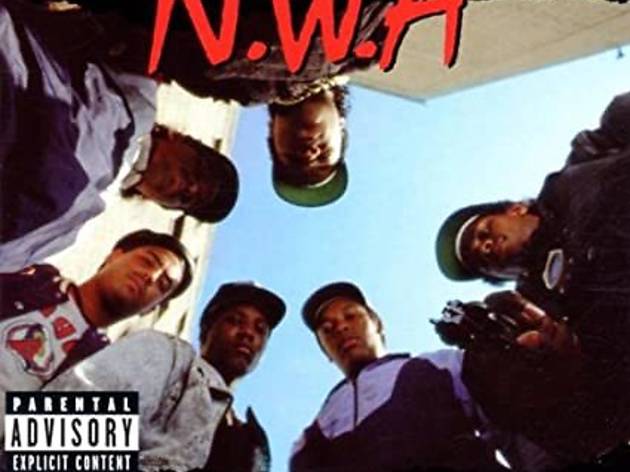 Image: Ruthless Records
6. "Straight Outta Compton" by NWA
The title of the track of NWA's debut doesn't just announce the arrival of Dr. Dre, Ice Cube, Eazy-E and MC Ren. It announced the arrival of west-coast rap in the most aggressive, game-changing way imaginable, leaving the dominant hair rockers of the time little choice but to get out of the way.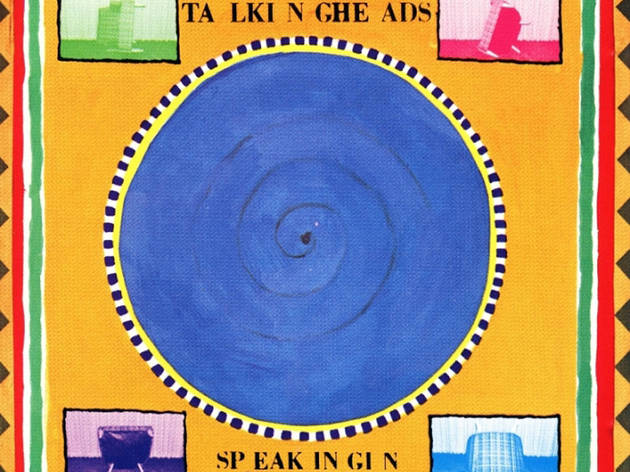 Image: Sire Records
7. "This Must Be the Place (Naive Melody)" by Talking Heads
David Byrne's hugely influential Talking Heads had many songs that seem more definitively '80s than this Speaking in Tongues standout, but few have endured across decades more seamlessly. With its sweetly tingling synth notes and Tina Weymouth's pulsing bassline, it's a lovely, dreamlike song, one that feels timeless because you can't quite tell whether it was gifted to us from the past or the future.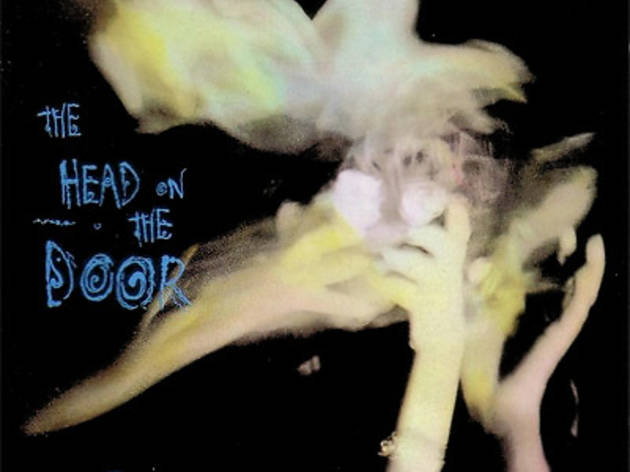 Image: Elektra
8. "Close to Me" by the Cure
Robert Smith's un-merry men spent roughly half of the '80s making desperately sad goth rock, and the other half writing some of the best pop songs of all time. Naturally, there was a certain amount of leakage between the two—which is why 1985's "Close to Me" is a strong contender for the band's best song, with its yearning lyrics matched by ultra perky brass riffs (inspired by a New Orleans funeral march, obvs). There's also an album version of this without the trumpets, but why would you even want that?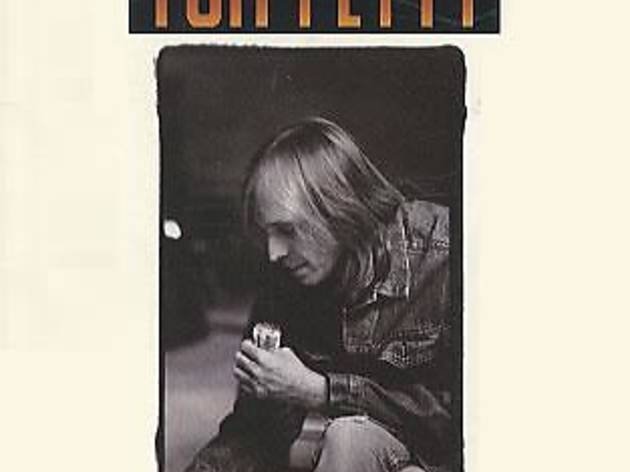 Image: MCA
9. "Free Fallin'" by Tom Petty
Is there anyone who doesn't like this song? The famously cantankerous Lou Reed loved it, as did Tom Cruise's go-get-'em titular character in Jerry Maguire (who, no disrespect, doesn't seem like the most scrutinizing music listener). And to this day, we're betting the fanbase for the breezy sing-along fave (co-written by Jeff Lynne) still runs the gamut—from get-me-out-of-here teens to the dads they think are lame, and from snobs who wouldn't be caught dead doing karaoke to people who live for it.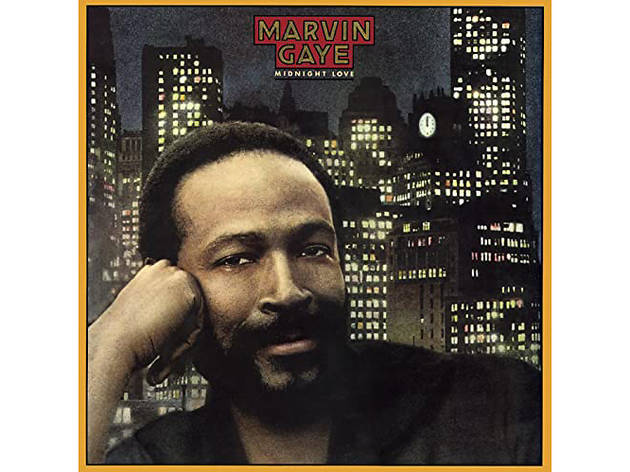 10. "Sexual Healing" by Marvin Gaye
Gaye already gifted the world arguably the greatest song about sex ever, "Let's Get It On," in 1973. Nine years later, though, he came awfully close to outdoing himself with "Sexual Healing," his first non-Motown single (released just two years before he was fatally shot by his father). The steamy track is decidedly more '80s, with a drum-machine propulsion, busy guitars and a pleasing base of synths. It also boasts perhaps the most fitting last line in a sex song to date: "Please don't procrastinate / It's not good to masturbate."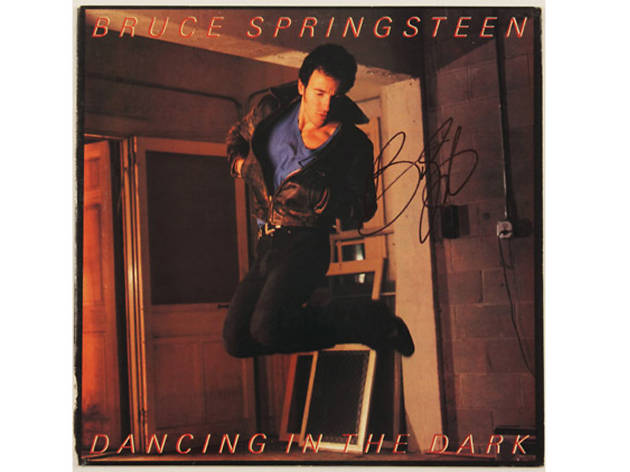 Image: Columbia
11. "Dancing in the Dark" by Bruce Springsteen
The Boss pinched the title of an old crooners' standard to write his own classic, the finest single from his massive Born in the USA album in 1984. Bursting with ambition, frustration and sex, "Dancing in the Dark" is also Springsteen's dance-floor peak, with a typically stunning sax solo by the late Clarence Clemons to top it all off. And there aren't many songs from the era that come with an important warning about fire safety in the chorus.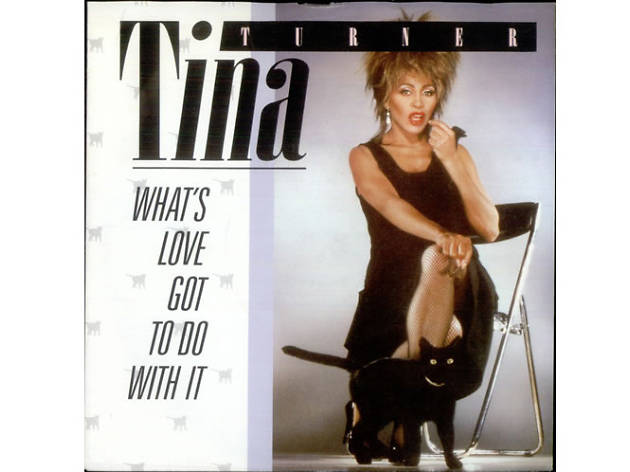 Image: Capitol Records
12. "What's Love Got to Do With It" by Tina Turner
In 1984, Tina Turner was 44 years old and on the comeback trail. Having finally split from her abusive husband and artistic Svengali, Ike, she'd spent years in a limbo of cameos, Vegas shows and dud solo albums. But the hit album Private Dancer and its chart-topping single, "What's Love Got to Do with It"—her first top-10 song in more than a decade—made the tough soul icon a solo superstar. The video found her strutting around New York City in a jean jacket, leather miniskirt and feather-duster hair—a bruised but defiantly happy paragon of independence. The message was clear: Turner's career still had fabulous legs.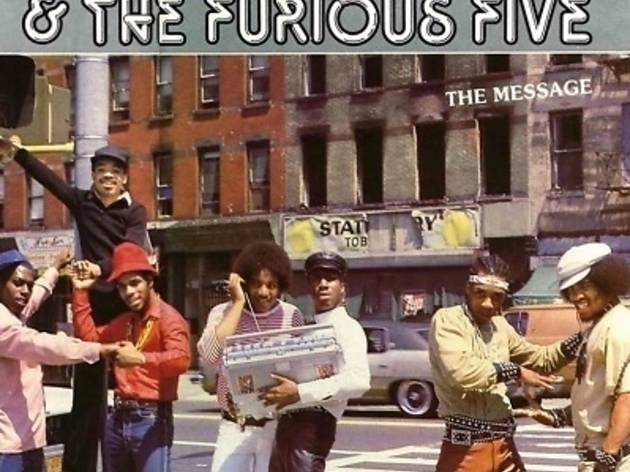 Image: Sugar Hill Records
13. "The Message" by Grandmaster Flash and The Furious Five
With its synthed-out beat and terse "don't push me 'cuz I'm close to the edge," Flash's legendary contribution to the hip-hop era wasn't just a banger: It announced to the world that hip-hop wasn't an idle pastime. Here was a movement that had just as much to say as the protest-obsessed hippies of the '60s… the very same music fans who inexplicably pushed back against the music of young, assertive and frustrated Black men looking to raise awareness and change the world through music.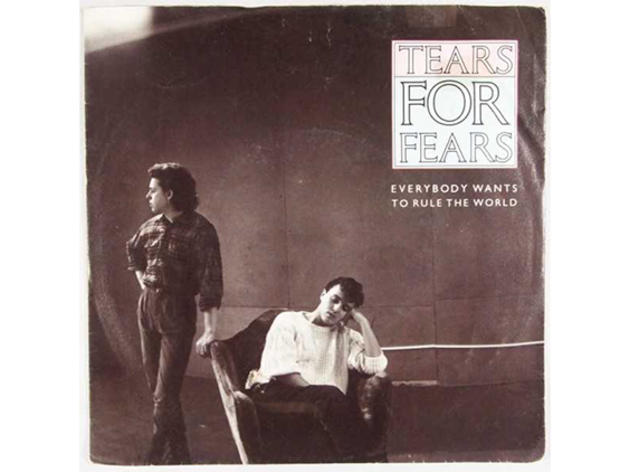 Image: Mercury
14. "Everybody Wants to Rule the World" by Tears for Fears
We may dismiss the '80s as an era of musical cheese, light on substance and heavy on excess. But the decade delivered some of music's most emotional, teary moments, the more affecting for the fact that the vehicle is pop. This 1985 hit by Tears for Fears is one such song, an existential meditation of sorts, opening with the line, "Welcome to your life—there's no turning back." It's a serious pop song, as bassist-singer Curt Smith remarked: "It's about everybody wanting power, about warfare and the misery it causes."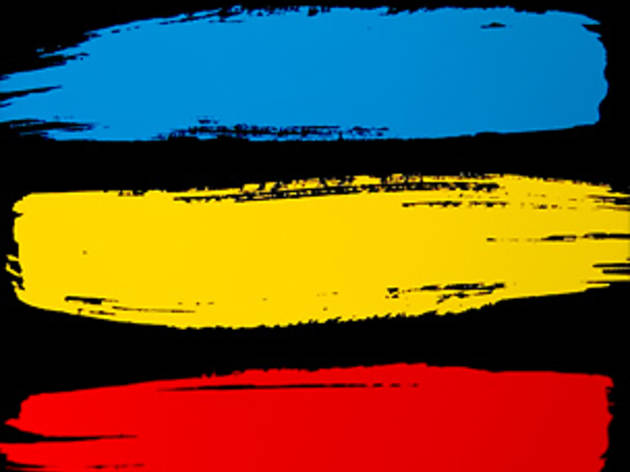 Image: A&M
15. "Every Breath You Take" by the Police
Don't let Puff Daddy ruin this for you. Now that "I'll Be Missing You" is nearly two decades old (gulp), that steady, ceramic, arpeggiated riff is again property of the Police. Too many people mock the '80s as an age of excess, yet loads of classic singles from the era are studies in cool restraint (see: Phil Collins—no, honestly). It's just that they spent a butt-ton of money on everything. So though Stewart Copeland could be a florid, flashy drummer, and though Sting was known to dash a few extra flicks on his grooves, "Every Breath" measures each note microscopically, as if arranged with OCD, which makes the stalking vibe that much subtly creepier.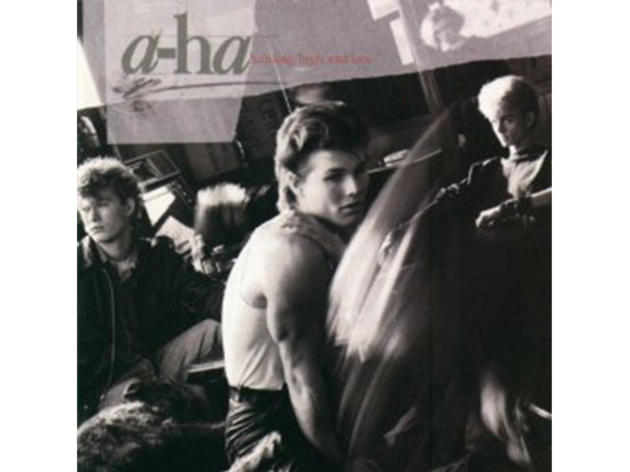 Image: Warner Bros. Records
The first and biggest hit by the Norwegian electropop trio A-ha, "Take On Me," rose to international popularity in 1985 on the strength of its groundbreaking video, a mix of live-action and pencil-drawn animation that starred dreamy lead singer Morten Harket as the hero of an escapist romance between a lonely woman and a comic-book adventurer. (It won six MTV Video Awards.) The song's masterfully infectious synth riff, sampled back to glory by Pitbull and Christina Aguilera in 2013's "Feel This Moment," would be enough to secure it a spot on any list of '80s classics. But "Take On Me" is also distinguished by Harket's improbably octave-spanning vocals, whose seeming effortlessness has inspired countless screeching karaoke wipeouts.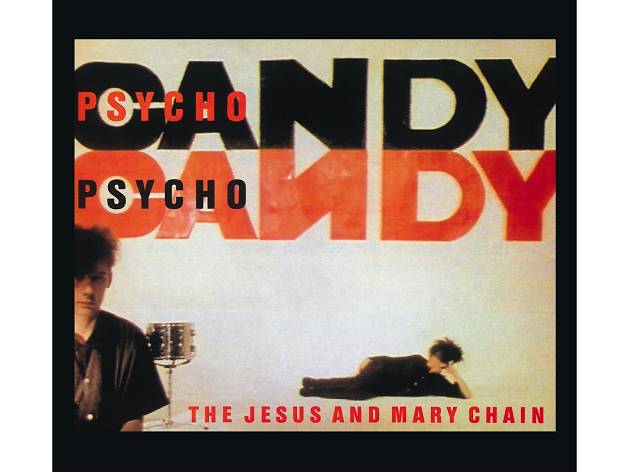 Image: Blanco y Negro
17. "Just Like Honey" by The Jesus and Mary Chain
The first four iconic seconds of the Ronette's "Be My Baby" have been sampled again and again over the past 50 years: Billy Joel, the Magnetic Fields, the Strokes, Amy Winehouse, Dan Deacon, Gotye…the list goes on. But only one band had transformed that groundbreaking phrase into a musical piece that defined an era (almost) as deeply as the Ronettes. The Jesus and Mary Chain's "Just Like Honey" captures a certain proto-shoegazey, bittersweet longing that pristinely characterizes the hazy milieu of the '80s—not to mention gave Sophia Coppola's Lost In Translation a killer outro a few seconds before the credits roll.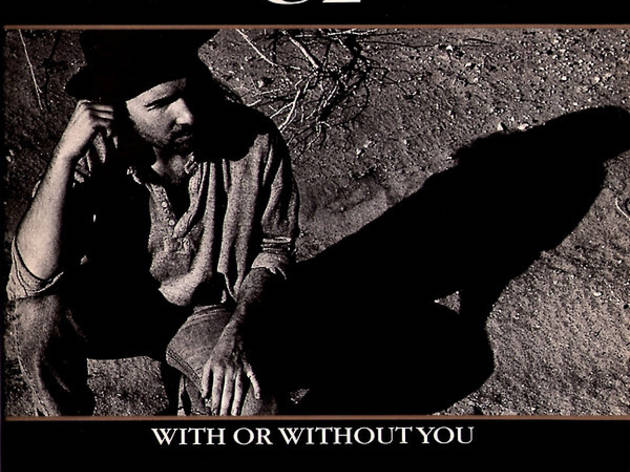 Image: Island Records
18. "With or Without You" by U2
Oh, it's so easy to mock U2: the bombast, the shades, the pomp… But the band's 1987 opus, The Joshua Tree, contains three of its mightiest songs in a row, of which "With or Without You" is its most affecting. The song's bittersweet sentiment is perfectly matched by the music—at turns delicate and yearning, then surging and desperate. Anyone who's driven through the desert will recognize its massive vistas in this blown-open sonic landscape. Play it somewhere you can howl along, loudly.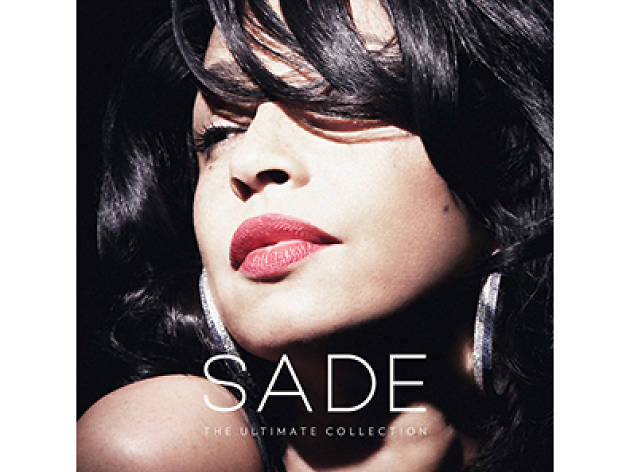 Image: RCA
19. "The Sweetest Taboo" by Sade
Sade is just so damned smooth. It would be easy to be consumed by envy if we weren't all being lulled into a dopey, two-stepping, love-drunk stupor. The Nigerian-born, U.K.-raised singer-songwriter is in top form on this hit single from her multi-platinum-selling second album, Promise. When it comes on, you've got no choice but to relax and drift off into the quiet storm.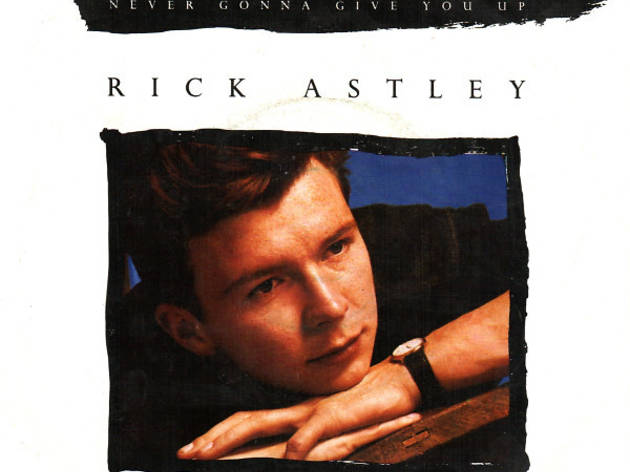 Image: RCA Records
20. "Never Gonna Give You Up" by Rick Astley
The meme known as Rickrolling—wherein someone baits you with an enticing link, which points instead to the video for this 1987 dance-pop smash—always seemed a little puzzling to us, mainly because, like, who wouldn't want to be surprised with another exposure to this suavely buoyant megajam? Those synthesized strings, that thumping boots-and-pants beat, Astley's weirdly robust croon and his romantic-wooing-as-used-car-salesman-pitch come-on ("You wouldn't get this from any other guy")… It all adds up to three and a half of the most effervescent minutes in the '80s canon.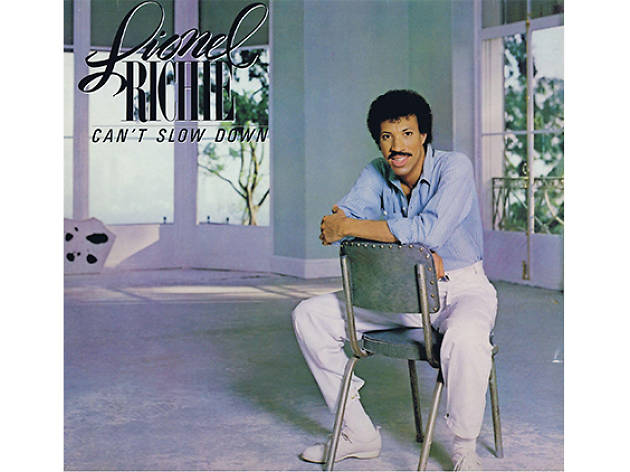 Image: Motown Records
21. "All Night Long" by Lionel Richie
It's impossible to feel bad when this tune's Caribbean-inflected rhythms start pumping from a nearby speaker. The perma-coifed Commodores frontman's 1983 single smashes any attempts to resist its groove. And that bit that sounds like made-up gibberish? It is. Richie attempted to find some suitable foreign phrases but got impatient and invented his own international party language.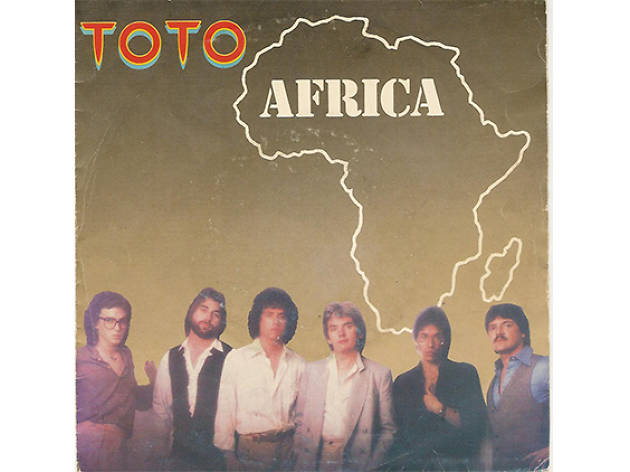 Image: Columbia
Toto was a collection of studio ringers with credits on Steely Dan and Boz Scaggs records. Wrapped in chest hair, sunglasses and terry cloth, these feathery dudes were too anonymous to be deserving of the term supergroup. "Africa" was their contribution to the wave of telethon pop that clogged the Reagan era, another patronizing plea for charity like "We Are the World" and Band Aid. A Yamaha GS1 synthesizer is made to sound like a mbira; there's a gong in there somewhere, for some reason. It's Heart of Darkness as told from the tanning deck of a luxury yacht. Thankfully, the lotion-slick groove reeks more of coconuts than crisp money. Oddly, it's become the unofficial theme of the New England Revolution MLS soccer club.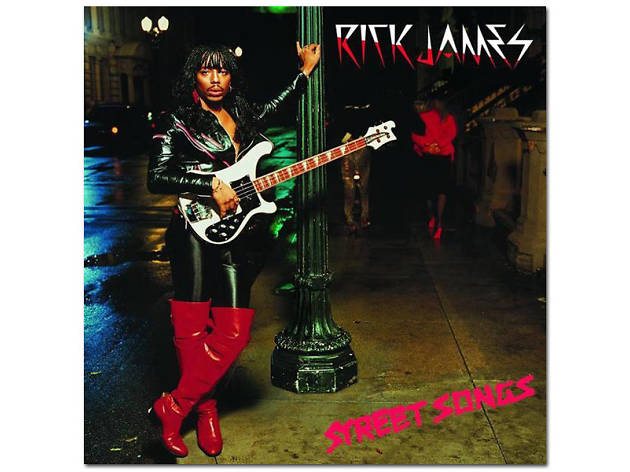 Image: Gordy Records
23. "Super Freak" by Rick James
Catchier than a flytrap, more sordid than your craziest night out, Rick James hit the summit of his career with the wild funk of "Super Freak." A global hit in 1981, the star's signature song finds him joined by the mighty Temptations on backing vocals—including James's uncle, Melvin Franklin. Even that sampling by MC Hammer can't diminish its greatness.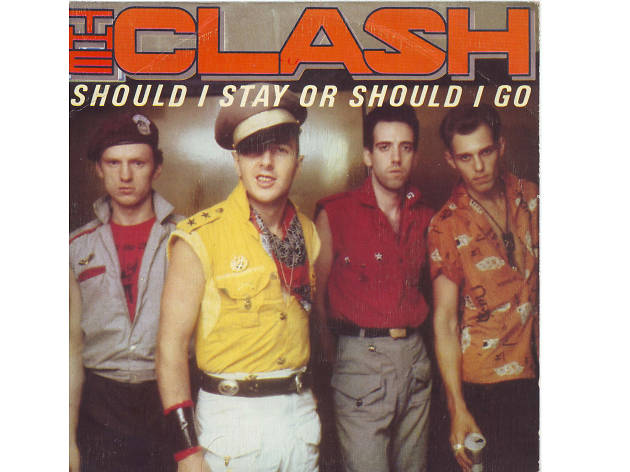 Image: Epic
24. "Should I Stay or Should I Go" by the Clash
As the 1970s turned in the 1980s, punks and rockers (and there was a difference then) both became enamored with the sounds coming out of New York City. Even the Stones went disco and dabbled with rap. No guitar act better assimilated hip-hop than the Clash, probably because they had so much practice sponging up dub. This final single—or the last that matters, anyway—was a dry run for Mick Jones's sampling-loving crew Big Audio Dynamite, a bit of Isley Brothers meets a Bronx boom box. Jones liked it so much he sampled the track a decade later in "The Globe."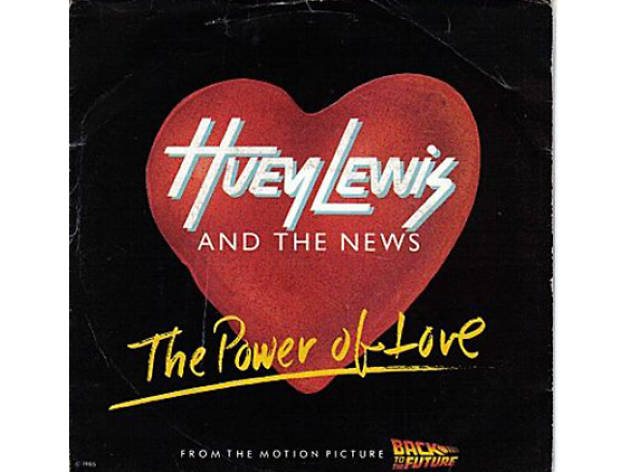 Image: MCA
25. "The Power of Love" by Huey Lewis & the News
It wasn't just a souped-up DeLorean that safely spirited Back to the Future's Marty McFly home to the '80s: He was also aided by this ditty from harmonica-blowing everydad Huey Lewis, who penned the song for the 1985 blockbuster's soundtrack. It's about as sappy as they come, but Baby Huey smartly slips in a line about how love doesn't require a credit card, which, as anyone who's gone on a date in the past 50 years can tell you, is totally bull. But it's a sweet thought.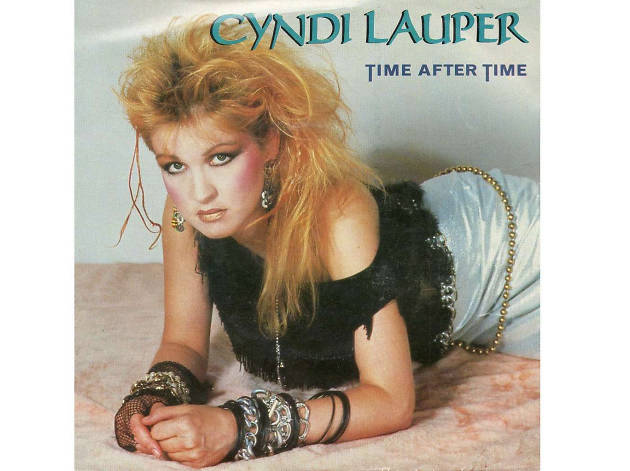 Image: Epic
26. "Time After Time" by Cyndi Lauper
Those who grew up in the '90s should know this from two awesome movie dance scenes: a sexy one in Baz Luhrmann's Strictly Ballroom and a silly one in Romy and Michele's High School Reunion. But for the '80s crowd, it's a classic slow dance that stands up as one of the strongest songs of the decade. Cyndi's mad orange hair might be dated like lukewarm milk, but "Time After Time" still smells fresh to us.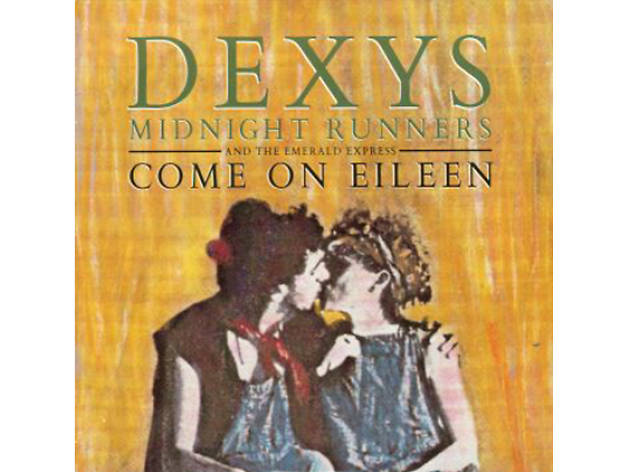 Image: Mercury
27. "Come on Eileen" by Dexys Midnight Runners
Maybe not surprising, coming from a band named after an amphetamine, but the U.K. group propels the juddering rhythms of its classic 1982 single like a dynamo, chugging through tempo changes while picking up steam for the big finish. The lyrics, about songwriter Kevin Rowland's youth as a sexually repressed Catholic kid, verge on dirty while remaining innocuous enough for your work-party karaoke sing-along.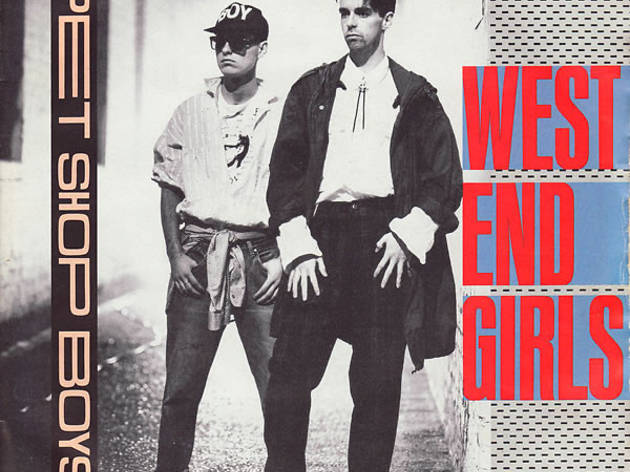 Photo: Parlophone Records
28. "West End Girls" by Pet Shop Boys
No '80s list would be complete without British synth-popsters the Pet Shop Boys. While the duo achieved its greatest success on home turf, this 1985 ode to London street life was written and recorded in New York, as the pair recalls in our interview, and bristles with urban seediness (note: It's partly inspired by T.S. Eliot's The Wasteland). That's thanks in no small part to Neil Tennant's coolly annunciated delivery, a hypnotic take on the hip-hop flows of the era.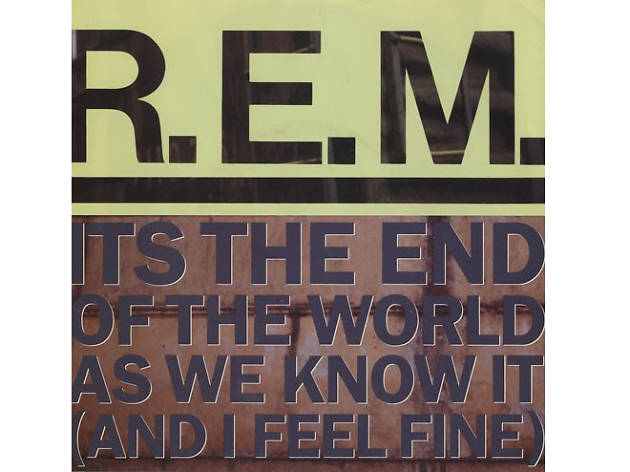 Image: IRS
29. "It's the End of the World as We Know It" by R.E.M
"That's great, it starts with an earthquake," begins Michael Stipe—and the rumbling and rambling get crazier from there in R.E.M.'s ironic beat poem. The lyrics pour out in a nervy jumble of apocalyptic imagery, military danger and mass-media frenzy, with pointed name-drops of pop-culture figures (Lenny Bruce, Leonid Brezhnev, Leonard Bernstein and Lester Bangs) united only by their initials. Unlike its evil twin in 1980s rock, Billy Joel's "We Didn't Start the Fire," the song was not a huge pop hit; on its 1987 album, Document, R.E.M. was still emerging from the niche of college rock. But its cut-through-the-chaos message still connects with anyone aiming to clear out a polluted stream of consciousness.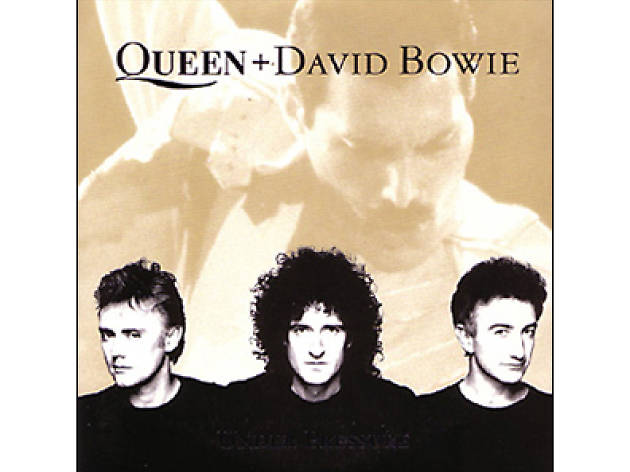 Image: Elektra
30. "Under Pressure" by Queen & David Bowie
Oh, that ill-fated bassline. Before Vanilla Ice famously ripped off, er, was inspired by the work of Queen bassist John Deacon, that subtle, infectious plucking heralded the meeting of two wildly influential rock icons. Considering the titanic forces at work in this tune, it's relatively understated, but it does ultimately climb to the sparkling heights that both Bowie and Mercury inhabited with such ease.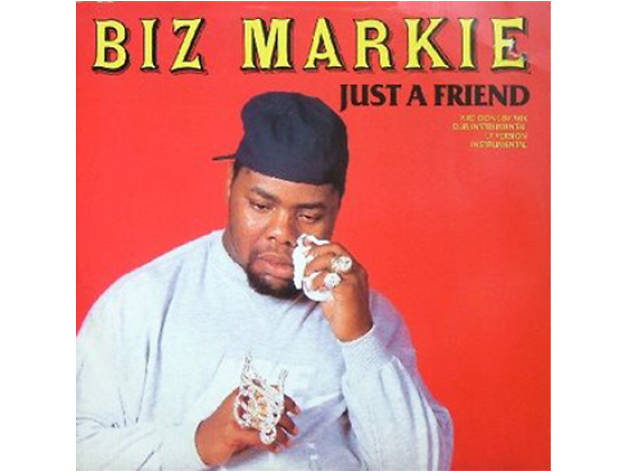 Image: Cold Chillin'
31. "Just a Friend" by Biz Markie
Hip-hop hit its golden era in the '80s. Biz Markie was both emblematic of the genre's giddy charms and the man responsible for its ultimate downfall. As critics continued to peg rap as a passing novelty, this big, lisping teddy bear from Long Island thumbed his nose at such stuck-up stupidity. He overtly recycled refuse from pop's past and amped up the humor, daring haters to resist his charms. His records were as much comedy albums and demonstrations of sampling as pretentious works of art, which made them even greater works of art. Eventually, he had the shit sued out of him, and hip-hop was forever changed. But the greater loss is Biz's sense of self-deprecation. "Just A Friend" is the opposite of braggadocio.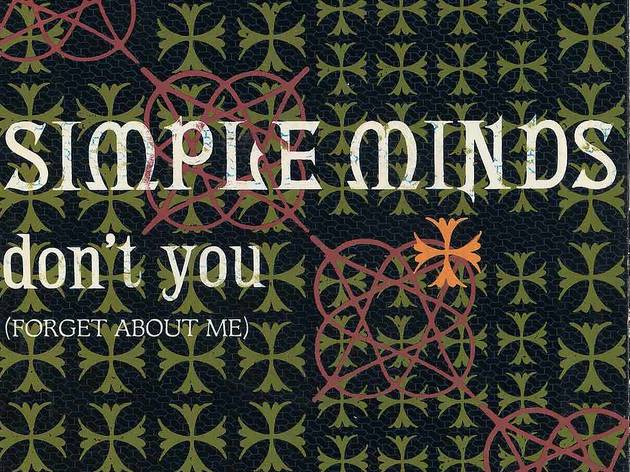 Image: Virgin Records
32. "Don't You (Forget About Me)" by Simple Minds
Jim Kerr's soulful yowl was never better than on this fist-raising banger, an earnestly overwrought piece of melancholic pop bliss. Whether you think of it as "the song from The Breakfast Club" or "the song that made The Breakfast Club cool," it's one of the era's definitive anthems.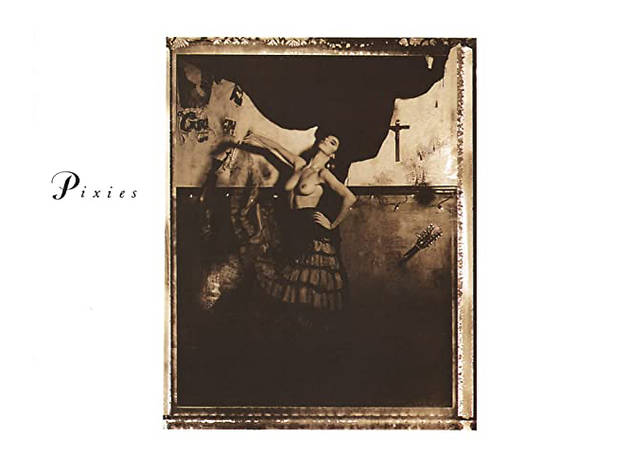 Image: Rough Trade
33. "Where Is My Mind?" by the Pixies
Has a drum introduction ever sounded this big? Those unforgettable snare snaps comes courtesy of producer Steve Albini, and it's one of the many touches the band's most popular song (one that wasn't even released as a single in '88) has going for it: Among the many others, there's Kim Deal's haunting, reverb drenched backing vocals that so many indie-rock groups would go on to ape, a cracked-voiced Black Francis spitting out cryptic-cool lyrics, and deceptively simple lead guitar and bass combo that still gives us goosebumps.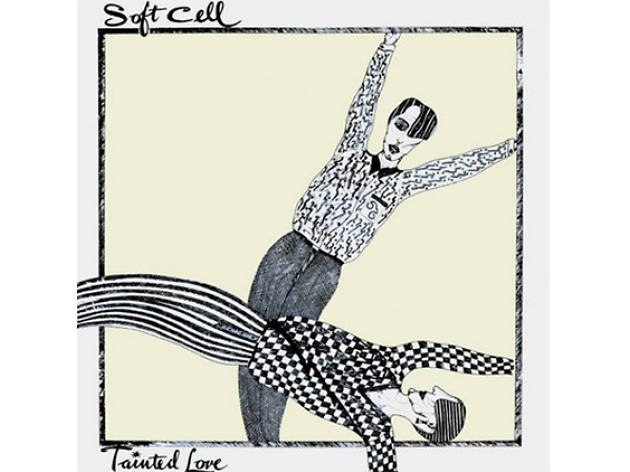 Image: Phonogram Records
34. "Tainted Love" by Soft Cell
Turning jaunty Motown influences into icy synth pop may sound like sacrilege, but that's exactly what English duo Soft Cell did when it covered Gloria Jones's 1965 funky stomper in 1981. Ditching the original's energy for Marc Almond's cut-glass tones and unashamedly machine-driven melodies, Soft Cell's version soon became huge, paving the way for the '80s synth-pop explosion that followed.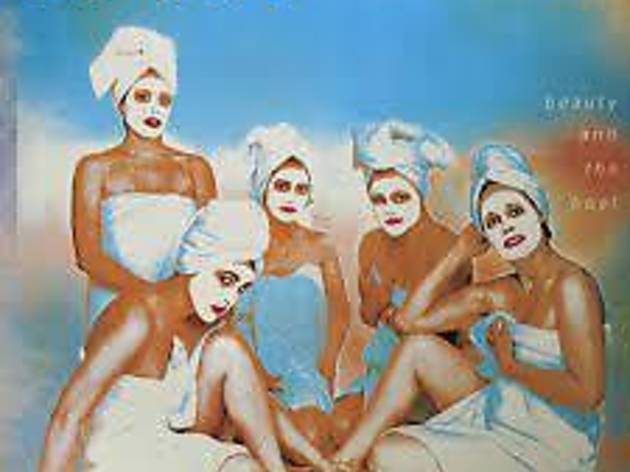 Image: IRS
35. "We Got the Beat" by the Go-Go's
Looking back, it's hard to really realize the impact of The Go-Go's, the first studio-backed all-woman rock band that wrote their own songs. That's because the Go-Go's arrived fully formed, ready to shake the industry with songs like this pop-fueled post-punk anthem that changed rock history the minute the first DJ hit play.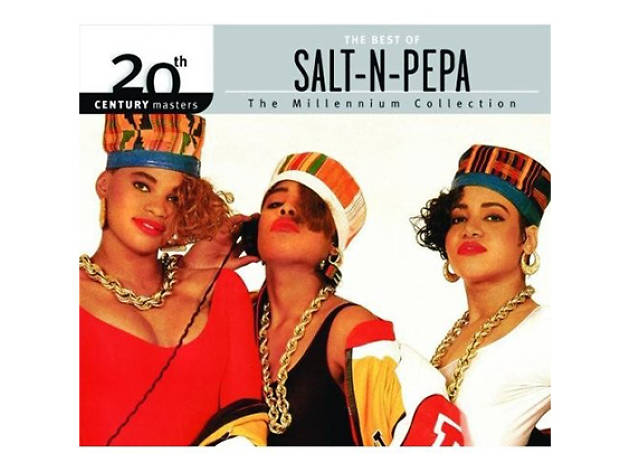 Image: Universal
36. "Push It" by Salt-N-Pepa
Complexity, be damned! Sometimes all you really need for a truly memorable hit is economy, as proved by this stone-cold classic from 1988. On "Push It," all-gal Queens hip-hop trio Salt-N-Pepa made pop magic via a seemingly simple combination of Casio beats; a few big, dumb keyboard stabs; and a lot of impassioned, steamy cries of "Ooh, baby baby."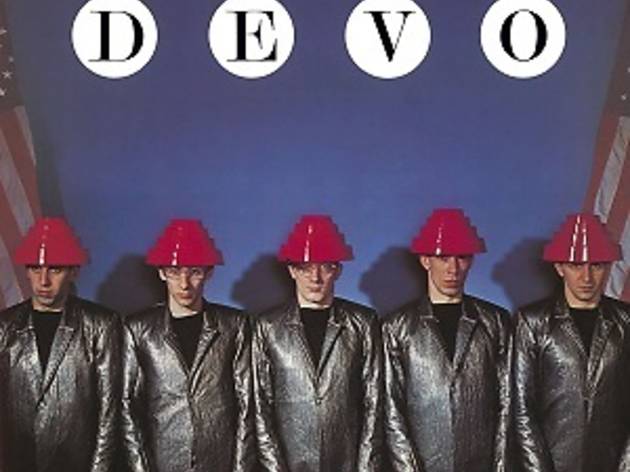 Image: Warner Bros. Records
Fewer bands rode the new wave-wave out of the '70s punk/CBGB scene with the zany aplomb of Mark Mothersbaugh gang of weirdos , transitioning from the rollicking "Uncontrollable Urge" era to the earworm that is "Whip It." Released in '80, "Whip It" was way ahead of its time, defining the mid-'80s sound years before everybody else realized the power of weird hats, quirky lyrics and a firm embrace of your inner dork. Hell, they're still ahead of their time.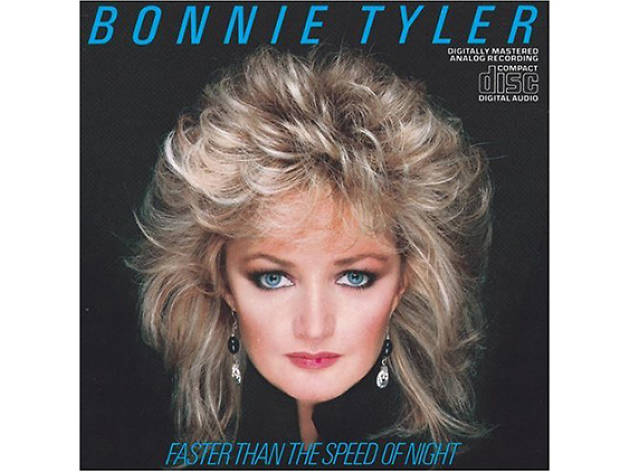 Image: Columbia
38. "Total Eclipse of the Heart" by Bonnie Tyler
Nobody writes grandiose heartbreak like Jim Steinman, and he's never done it better than in this smash 1983 epic ballad for the raspy-voiced Welsh belter Bonnie Tyler. "Total Eclipse of the Heart" was originally conceived as a song for a vampire—it even showed up later in Steinman's 2002 Broadway fiasco, Dance of the Vampires—and its gothic underpinnings are front and center in the song's lurid video. This is longing on a supernatural scale, and Tyler holds her own against the thundering arrangement as she roars out some of the least quiet desperation ever known to pop music.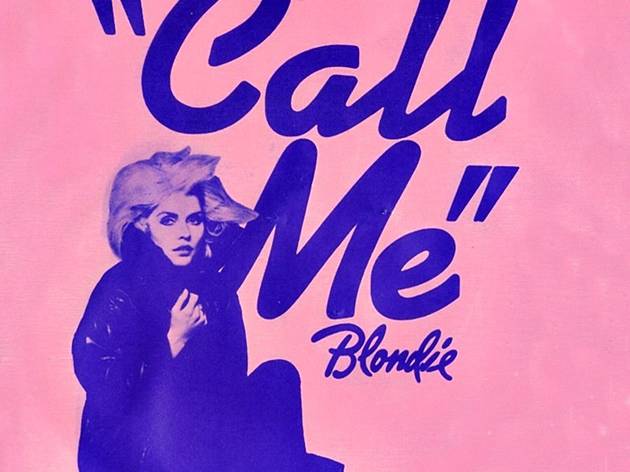 Image: Polydor
Debbie Harry roared into the '80s with expected style, her punk/glam credentials firmly in-tact, with this shredder announcing that the New Wave icons of the '70s were more than capable of holding their own in a new decade.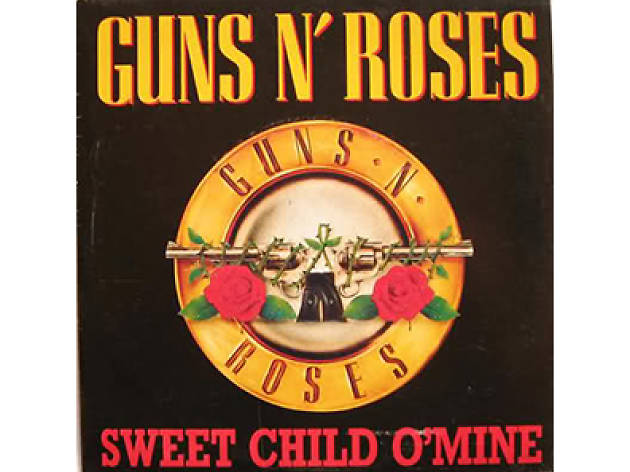 Image: Geffen
40. "Sweet Child o' Mine" by Guns N' Roses
If you're in an '80s cover band and you're not playing this song on a nightly basis—well, there's just absolutely no way you're not. Of all of the iconic guitar riffs on this list, the opening line from "Sweet Child o' Mine" takes the air-splitting cake. The third single from Guns N' Roses' shining debut, 1987's Appetite for Destruction, it was the band's first and only number one single. More than three decades on, it never fails to make us sing our fool hearts out on the dance floor.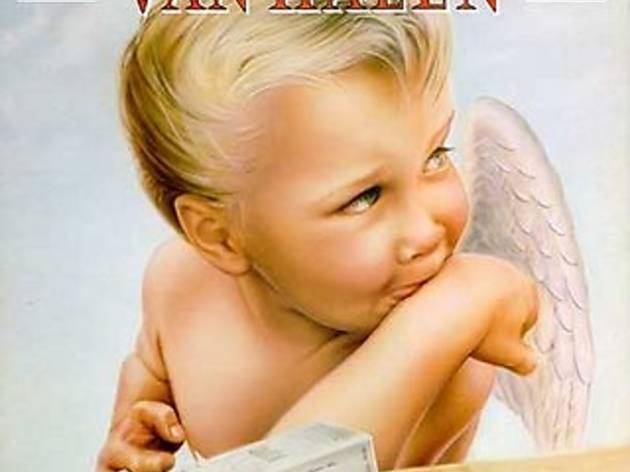 Image: Warner Bros. Records
The Pasadena guitar heroes entered the synth era in a huge way with this powerhouse. Sure, it also might mark the band's transition from raw rock gods to elder statesmen — a metamorphosis they would complete a few years later with Sammy Hagar — but even now, the combo of that simple synth riff and Eddie's decimation of his guitar strings manages to lift you every time you hear it.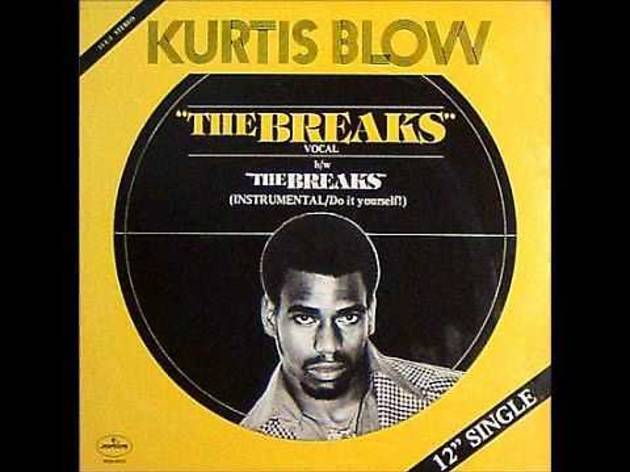 Image: Mercury Records
42. "The Breaks" by Kurtis Blow
The Sugarhill Gang is largely credited as hip-hop's breakthrough in 1979, but Kurtis Blow's 1980 hit arguably laid more road, ditching the goofier side of Sugarhill's opus in order to show a rawer, more visceral side of the genre mainstream America was still wrapping its head around.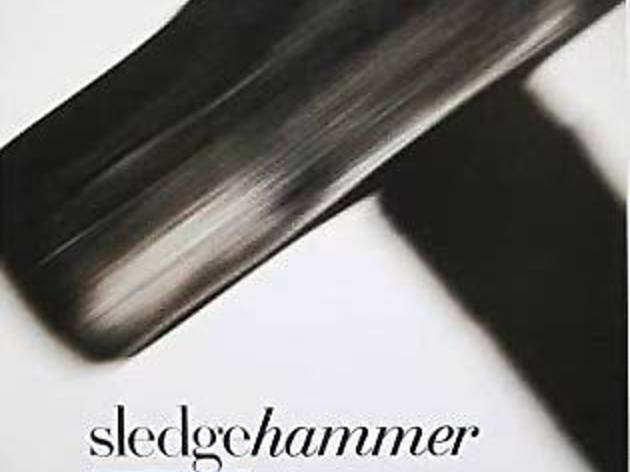 Image: Geffen
43. "Sledgehammer" by Peter Gabriel
The former Genesis singer spent much of the '80s coming off like a more self-serious version of David Byrne, walking a parallel path incorporating world sounds, polyrhythms and blaring horns to match his personal brand of funk. The singer's iconic stop-motion videos may be remembered more than the music itself, and that's a shame. This is Gabriel at his most playfully groovy.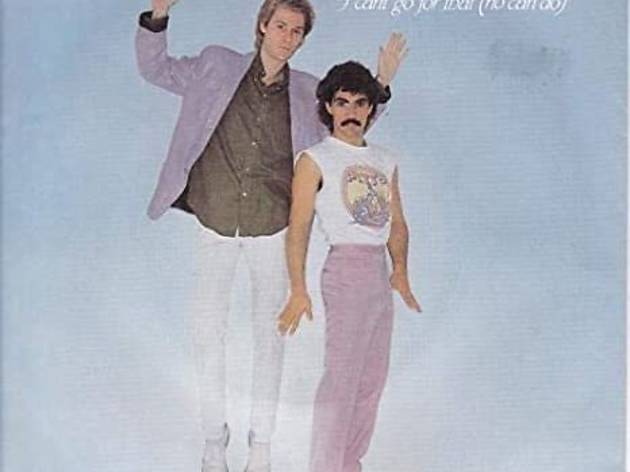 Image: RCA
44. "I Can't Go With That" by Hall & Oates
Yacht rock gets a lot of flack from the hipper-than-thou, but Hall & Oates isn't some laid-back, pina-colada swilling pair of finance bros. The bassline here is a stealthily funky ear-worm, and the sonic detrius that floats around in its wake is slinky, sexy and pure. What, precisely, H&O can't go for is one of those mysteries that's never been definitively solved, which adds to the allure.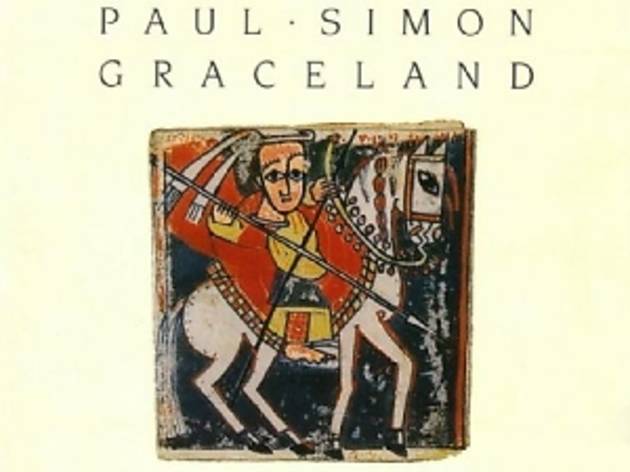 Image: Warner Bros. Records
45. "You Can Call Me Al" by Paul Simon
Paul Simon's Graceland, in hindsight, seems like an ultra-square reaction to everything the '80s stood for: Here was a '60s folk rocker teaming up with a cadre of South African musicians for a folksy world-music pop album. But Graceland slaps. Specifically, the lead single slaps, especially on the iconic slap-bass solo fired off nonchalantly by Bakithi Kumalo. What could have been a midlife-crisis misfire instead became a phenomenon.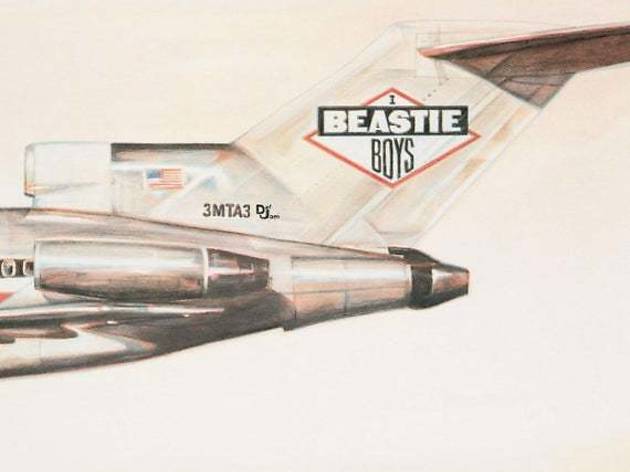 Image: Def Jam
46. "Paul Revere" by the Beastie Boys
The Beasties went out of the '80s with the genre-changing Paul's Boutique, the first step in distancing themselves from the shouty frat-pack obnoxiousness that made them household names. But while much of their landmark Licensed to Ill has aged poorly, "Paul Revere" absolutely slaps, from its sing-along cowboy lyrics to the innovative bass groove that would be aped for decades to come. The B-Boys briefly embraced the bro-y archetypes they lampooned on Licensed to Ill and spent their career atoning. "Paul Revere" endures because it still feels like talented musicians cosplaying as douchebags.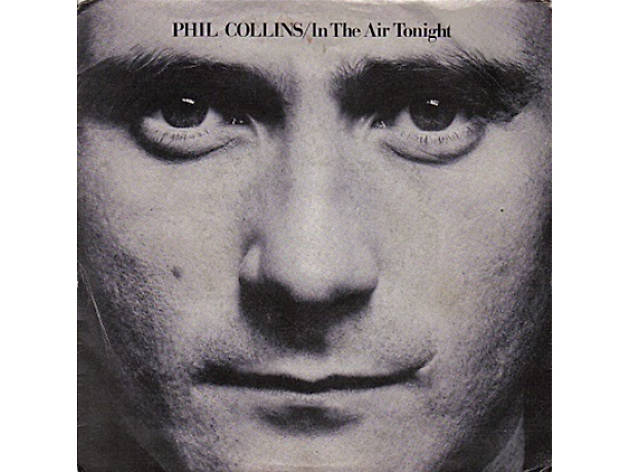 47. "In the Air Tonight" by Phil Collins
You'd think that Mike Tyson air-drumming to Phil Collins's 1981 signature hit in The Hangover would've somehow sapped "In the Air Tonight" of its eerie potency. But no, the song, shot through with the Genesis-drummer–turned–solo-hit-maker's post-divorce bitterness, still unfolds with a dramatic tension worthy of Stanley Kubrick, layering haunting guitar wisps, pillowy synth chords and Collins's ghostly vocodered lead turn over a rudimentary Roland CR-78 beat. Oh, and there's also the little matter of the greatest drum fill in pop history at the 3:40 mark.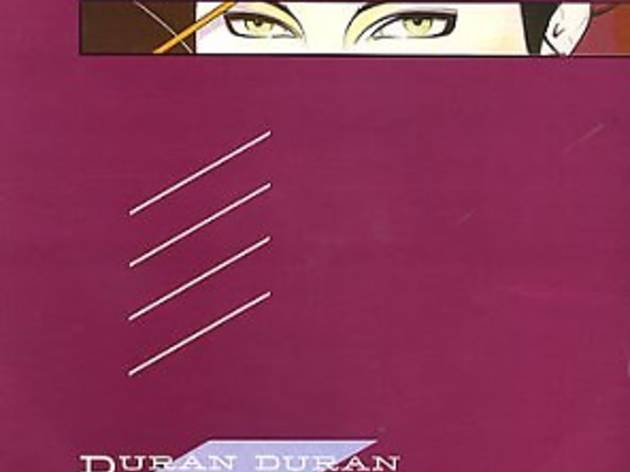 Image: Capitol
48. "Hungry Like the Wolf" by Duran Duran
With its driving beat and raw sexualtity, Duran Duran's signature hit remains a powerhouse in its simplicity and robust sound. It's also a sleeper hit on karaoke night… if you can pull it off.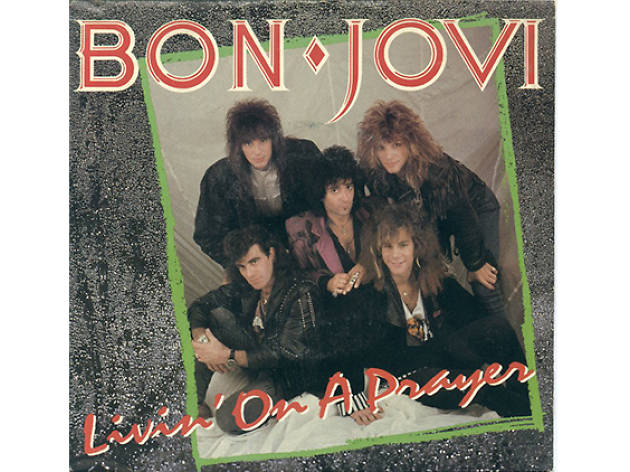 Image: Mercury
49. "Livin' on a Prayer" by Bon Jovi
For a good decade there, it seemed as though "Born to Run" was the absolute final word in blue-collar rock & roll mythmaking—but then along came the Boss's fellow Jerseyans Bon Jovi, who slathered the old story of two hard-luck dreamers longing for escape with a thick coat of glam-era bombast. Whether you take this 1986 hit as a cheesy relic or the apex of steroidal FM rawk, Bon Jovi's tale of guitarist turned dock worker Tommy and his diner-waitress main squeeze, Gina, is essentially flawless, right down to guitarist Richie Sambora's iconic talk-box–assisted opening hook and that vertigo-inducing key change after the bridge.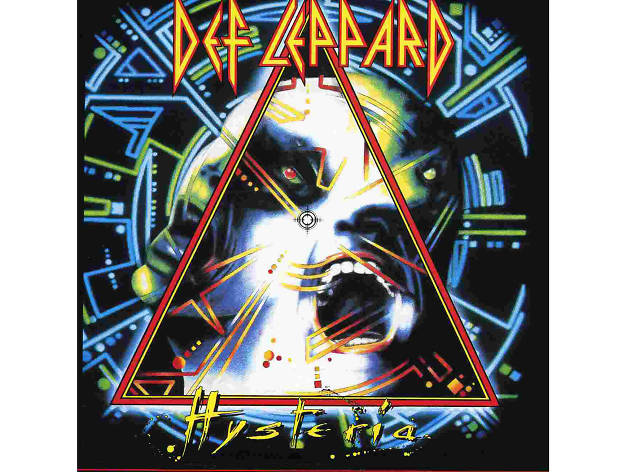 Image: Mercury
50. "Pour Some Sugar on Me" by Def Leppard
A sleeper hit for the English heavy-metal band in 1987 (it didn't get much play until the band recorded a promo clip for its North American release), "Pour Some Sugar on Me" is among the group's finest efforts. The sexual innuendo is awesomely over-the-top (did any teen couple in the '80s not make out to this song?), but in reality the chorus was penned while singer Joe Elliott and his producer were sharing a cup of tea…with sugar. So there's that.
Looking for more classic tunes?
We've assembled a list of the best karaoke songs ever, from raucous party songs you can sing while tipsy to tender love songs for serenading your boo. So grab the mic, knock back a drink and prepare to belt out one of these surefire hits.
The best pop songs of all time are as varied and attention-grabbing as the artists who sing them.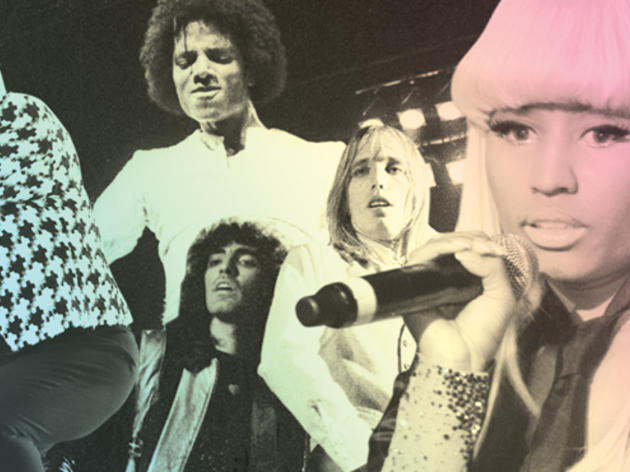 You're having a party, you say? Not sure what to cue up on your iPhone? Rest assured, we have you covered.