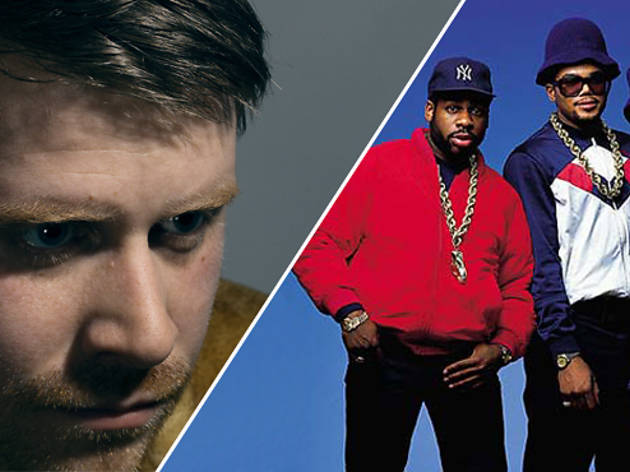 The 50 Greatest NYC hip-hop artists: Guest list
You've seen the list, now hear what Big Daddy Kane, De La Soul, Peter Rosenberg and more have to say.
The biggest names in New York hip-hop reveal who they think is the greatest NYC hip-hop artist. In other words, your favorite rapper's favorite rappers dish on their favorite rapper. You heard right.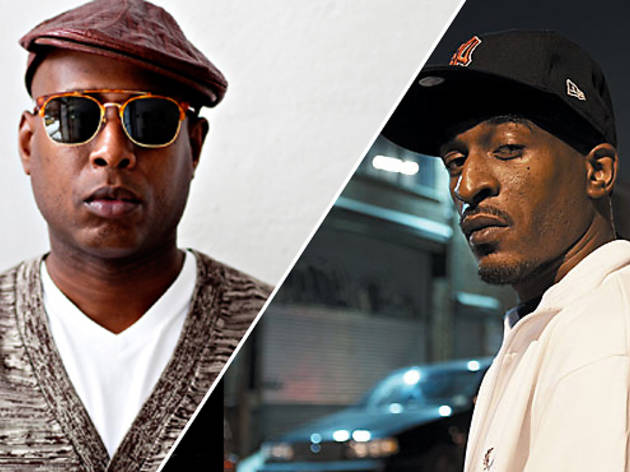 Black Star MC and solo pioneer, No. 31 on our list of 50 greatest NYC hip-hop artists

"Rakim was the artist who successfully moved hip-hop from the party and the streets to the intellectual side. But he did it without moving a step. As a lyricist, Rakim is the father of my style—he's the father of Nas, he's the father of anyone who is considered to be a good lyricist. He was talking about esoteric stuff, he was talking about Five Percent philosophy [Nation of Islam], he was talking about the state of the community—but he still wore Dapper Dan suits. He was still able to kick street knowledge.

"So, Rakim encompasses all the great things about New York hip-hop. The grittiness, the griminess, the intelligence, the lyricism, but also being fly and making party records, you know? I think that 'Follow the Leader' is the best-written hip-hop song of all time. So I would have to give it to Rakim. He's the cornerstone of anybody that takes hip-hop seriously."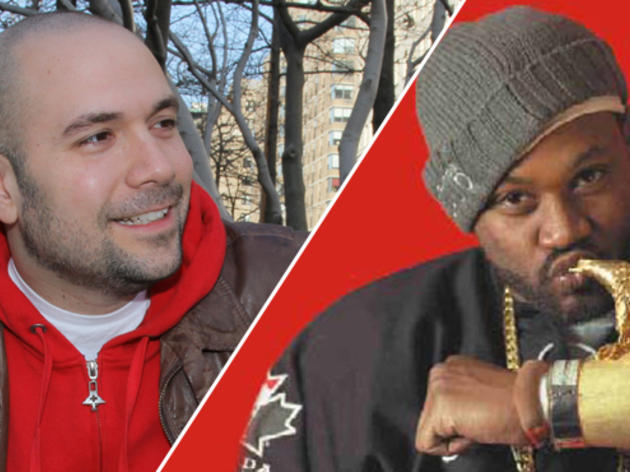 Hot 97 presenter and host of Hip Hop Squares on MTV2
"I am often asked about who my favorite MCs or groups of all time are, and it is always impossible to answer. There is so much I love about so many artists. However, if forced to choose one great that you can point to as amazing at the drop of a dime, I would say
Ghostface
. Though
A Tribe Called Quest
is my favorite group of all time, the reality is that their brilliance was cut short because of inner turmoil.
"Ghostface, however, just continues to be amazing. He is an incredible MC with a voice and style as unique as his personality. Even his slept-on albums (
Pretty Toney
,
FishScale
and
Ghostdini
) are amazing. Twenty years into the game, and he still sounds like he fits. On top of all of that—he made a golden eagle and wore it like a huge wristwatch."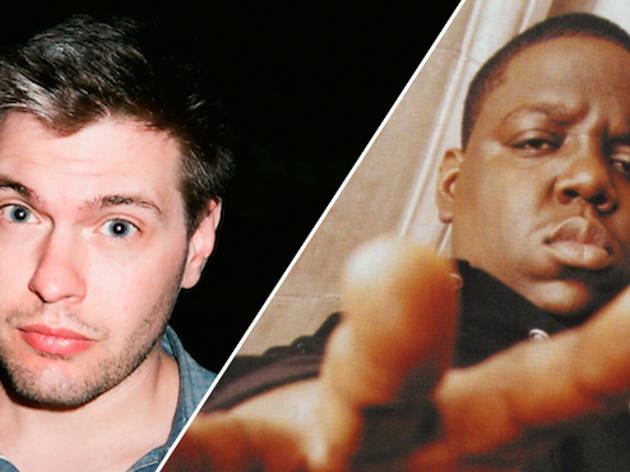 Chief content officer of Complex Media, overseeing Complex, Four-Pins, First We Feast, SneakerReport, Pigeons and Planes, and Do Androids Dance?
"I mean, it may sound generic or obvious, but there's only one No. 1:
Notorious B.I.G.
Biggie was the total package: incredible voice, infectious rhythms in his flow, clever lyrics, a sense of humor, a 360-degree vision of his projects' scope, impeccable beat selection and (probably in part thanks to Puff) the ability to inject juuuuuust enough pop to make his otherwise gangster rap palatable to mainstream sensibilities. It's un-believe-abllllle."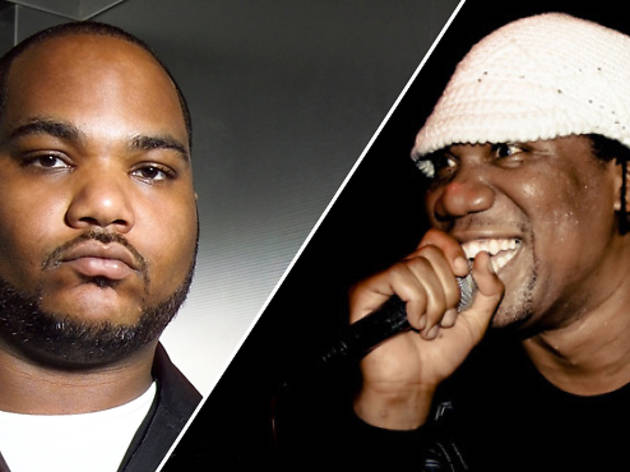 Also known as Plug 3 and, he tells us, Vinnymerlot. De La Soul is No. 14 on our list of 50 greatest NYC hip-hop artists.

"I would have to say KRS-One is my favorite hip-hop NYC artist. The first time I heard KRS-One it was a record called 'P is [Still] Free' and 'Stop the Violence,' and I believe the other song was 'Word from Our Sponsor.' I heard these songs well before they were on that album from Red Alert's radio show and P-Fine's show. I had the single of 'P is [Still] Free' with D-Nice beat-boxing, and a completely different and more melodic version of 'Stop the Violence.'

"KRS-One, in my opinion, exuded hard-core lyrics with an intense level of consciousness that supported minds and helped the growth of the unfortunate and underprivileged. But at the same time, he would crush an MC's career if they attacked him in any way. I believe that comes with understanding and being aware of your environment as well as the people and animals within.

"His influence on me was, I began to feel that it was okay to be from the streets and present intelligence, consciousness and self-worth. What do I mean by self-worth? The man made a record called 'I'm Still #1.' Need I say more?

"His influence on hip-hop makes him an icon. Every rapper from Jay-Z to 50 Cent—Jeezy, Snoop—epitomizes the entire blueprint of Criminal Minded, and I say that with the utmost respect for their work, as well.

"KRS-One is the greatest because in this modern-day era, or error, of hip-hop, he can still make great records. New rappers are scared, or at least skeptical, in wanting to battle him, and with just a DJ he can really rock a live show for two hours plus, and the energy in the room will be extremely high. No one wants to perform after him—in hip-hop he is the ultimate headliner!"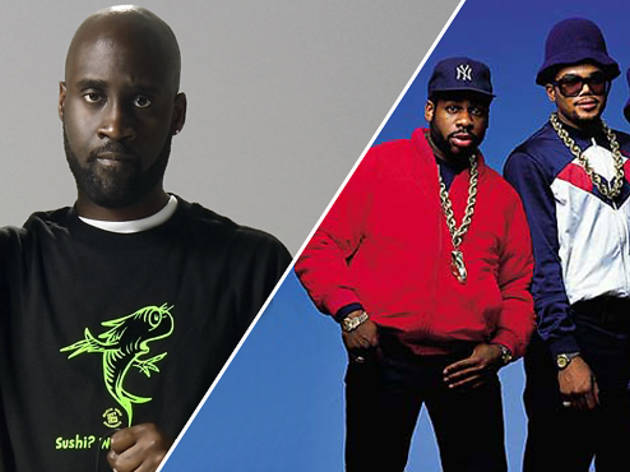 Also known as Plug 1. De La Soul is No. 14 on our list of 50 greatest NYC hip-hop artists.

"Run-D.M.C.. I remember being in the car [as a kid] and the radio started spitting out 'Sucker MCs'—I thought it was crazy. It was just a beat with claps, which made it stand out due to how minimal it was. I remember how ill I thought it was for the first MC to rhyme three times and then the last MC comes on at the end of the record for a few bars and kills it.

"Before Run-D.M.C., a lot of hip-hop artists dressed very new wave or funkish, like Parliament. They dressed like their stage name was an alter ego. But Run-D.M.C. dressed the way the average person in the neighborhood dressed: Lees and Adidas. That gave me more incentive to take a stab at rhyming. The fact [that] they were from Queens, which was neighbors of Long Island [where De La Soul originated], made me feel more confident about being from the suburbs but having a story to tell.

"Their influence spilled way outside of hip-hop/black music into rock & roll and pop culture—so it showed you could use all genres of music to paint pictures about your way of life, which became the DNA of De La Soul.

"Run-D.M.C. became a group that could speak to and for everyone. Kids loved them, but someone older could find themselves appreciating their music. The same could be said about how they were embraced by all races. Even now, their music is timeless. Not old-school—but timeless."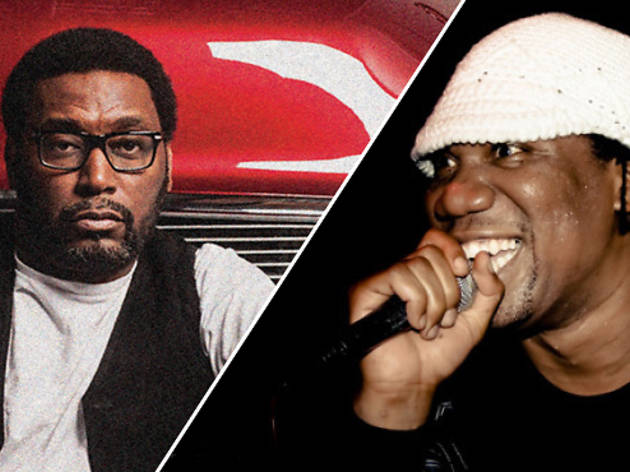 Hip-hop pioneer, hero to Jay-Z, No. 11 on our list of 50 greatest NYC hip-hop artists

"My favorite would have to be KRS-One. He's a great lyricist with a great stage show, and he's one of the few artists that never really strayed away from in-the-park hip-hop. You know, you have artists like myself who have made a lot of hip-hop songs that had an R&B twist to it. Rakim made a lot of hip-hop songs that had jazz twists to it. Kool G Rap made a lot of gangsta hip-hop songs. But KRS, for his whole career, has always been basically what you heard from the origin of hip-hop. You know, just an MC, getting on the mike, spittin', over boom-bat beats.

"The first time I heard KRS-One was when Red Alert played [his songs] on [KISS FM in the] South Bronx in '86. I was just graduating from high school and going on the road doing shows with Biz [Markie], you know, coming out in the middle of his set.

"I thought it was dope the way he took Shan's style [MC Shan] and flipped it again some. He said a lot of dope stuff. It was like, 'I came with Scott La Rock to express one thing / I am a teacher and others are kings / If that's a title they earn…' He just worded it in a real slick way. I just thought he was a great lyricist.

"He hits you with the hits back-to-back [live], and his energy is crazy. For someone that doesn't dance or do a lot of running onstage, he just has a lot of energy. You know, the way he sticks his hand out and makes eye contact with everybody in the audience. And the way that his show was structured—even when he does his freestyles—I remember seeing him doing a rhyme in, like, a little slick style over classical strings playing. That was like, 'Yeah. [Laughs] This a real hip-hop dude here.' My favorite KRS song is 'Word from Our Sponsor.' "

More…

Time Out New York: It's nice to imagine you, as a young man, being inspired in that way, and then fast-forward to Jay-Z's opening night at Barclays last year, with him rapping your lyrics and remembering listening to you at that same age. How do you feel to be that person for him?
Big Daddy Kane: I think that's cool, because I'm a student of the generation before me. I like to see that the next generation learned from the ones that they come after and try to improve on what they did. Because, you know, I was a student of Grandmaster Caz, and I saw the things he did, and I was like, "All right, well, I would do it this way." Jay and Biggie were students of mine. They improved on things I did and said, "You know, I'm going to do it this way." For him to show love, I think that's a beautiful thing, because it basically teaches hip-hop history to a younger generation.

Time Out New York: When Jay and Biggie were coming up, did you know that they were going to get to where they were going to get to?
Big Daddy Kane: Well, yeah. When I met Jay, I met him through a mutual friend. I was doing a mixtape with Jaz-O, and he asked me, could his friend rhyme on the tape? This friend being Jay-Z. After we finished the tape, the mutual friend we had, he told me that Jaz was looking for a deal. He wasn't with EMI anymore, and could I help him get a deal? And I said, "Well, to be honest with you, I like the little light-skinned dude better. [Chuckles] So I'd rather work with him." That's how me and Jay ended up becoming friends, and I used to take him to the studio and record songs on him and, you know, try to get him a deal. Shopped his stuff to a lot of different labels—Def Jam, Warner Bros., Giant. I went to a lot of different labels trying to get him a deal, and in the process, I would have him in the studio and, you know, teach him how to put his stuff in song formation as opposed to just spittin'. Putting it into song formation and teaching him how to execute sarcasm, a lot of sarcasm in rhyme; but at the same time, he was teaching me. Because, you know, he had that real rapid-fire, fast flow that him and Jaz was doing. He taught that to me. So, we both learned from each other.

Time Out New York: How does it make you feel when you see how enormous hip-hop has become?
Big Daddy Kane: I always felt that hip-hop was a form of music that was here to stay. I always felt like that. But, with me, I'm more excited by the fans. That's what really motivates me: their response to real hip-hop and the passion they have for it, for keeping it alive.

Time Out New York: Do you still get a lot of joy from dancing?
Big Daddy Kane: No. I mean, I'm 44 years old. [Laughs] No, it doesn't give me no joy now! Like I said, that's why I love the fans. That's what gives me joy.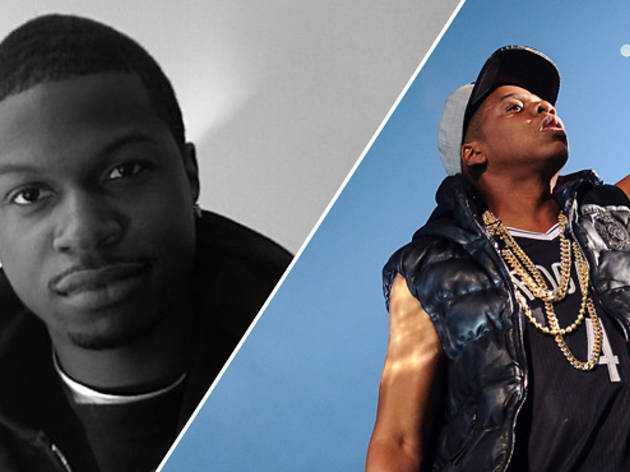 Content director at Rap Radar (rapradar.com), "Blog@R"

"I became a Jay-Z fan on September 29, 1998. That was the release date of his third album, Hard Knock Life Vol. 2. The lead single was like nothing I've ever heard, and nearly every song sounded like a hit.

"Since then, most of his albums [have] had that effect on me. There's a joke among fans that there's a Jay-Z line for every situation. I like to believe that. When he releases music, his rhymes become conversation pieces, status updates—hell, even tattoos. Georgetown University even offered a course based on his lyrics.

"I also admire how Jay refinanced his hustle. His name is so respected in hip-hop that it allowed him to successfully develop brands outside of music. I mean, what more can I say?"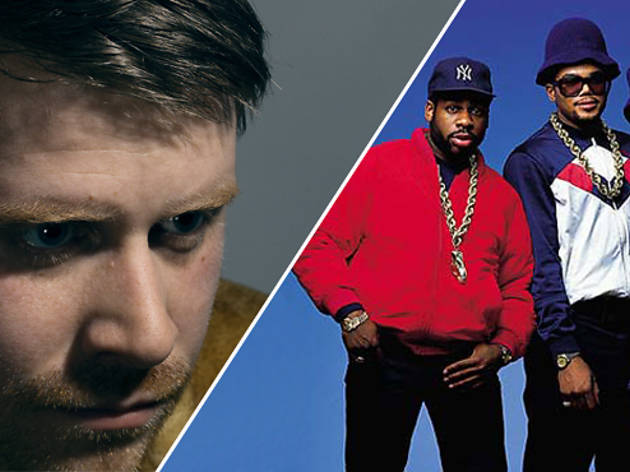 Brooklyn MC and superproducer, cofounder of Company Flow and the Definitive Jux label, No. 44 on our list of 50 greatest NYC hip-hop artists
"I honestly don't remember the first time I heard
Run-D.M.C.
, but it was right around the time 'Sucker MCs' dropped. Immediately I knew this was the best music I'd ever heard. To this day they still affect me: the sparse, hard drum kits; the sampled stabs; the booming of D.M.C.'s voice; Run's attitude… These guys were tough without having to say they were gonna kill you, and they dressed like regular New Yorkers (sort of). To me they were like NYC superheroes—these larger-than-life dudes yelling into the mike. Nothing was harder or more fun.
"Without Run-D.M.C., hip-hop music simply wouldn't exist the way it does now. Anyone who raps owes them. They brought rap music to the world, and they did it as the people, not the industry. They made the world bend to New York and influenced every single major rap group since."