United Nations interview: 'Thursday would shut down bad ideas; we embrace them'
An incendiary punk band perfects the fine art of subversion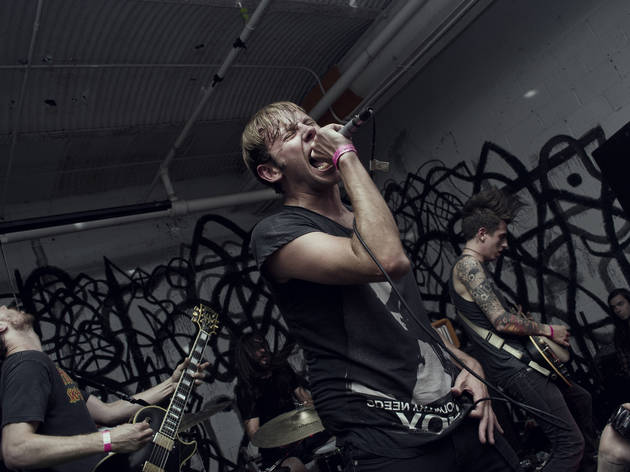 United Nations
, his self-described "screamo power-violence" unit, against
the
United Nations—you know, the global intergovernmental organization. But it was no laughing matter when the actual U.N. busted the band in '08 for copping its moniker, even requesting that Facebook remove its
band page.
"They were not pleased," explains Rickly, who formerly led
New Jersey
emo pioneers Thursday. "They sent out cease-and-desist letters."
Those threats didn't deter him. Since United Nations formed in '05 as a punk-culture-satirizing "art project," the group has taken a middle-finger stance. United Nations has never bothered to copyright its songs nor lay legit claim to its name, so legal hounds have come up empty. And in Rickly & Co.'s murky sphere, all of rock history is fair game. Its 2008 eponymous debut featured a riff on the
Abbey Road
cover, which depicted the Beatles engulfed in flames; a subsequent single, "Never Mind the Bombings, Here's Your Six Figures," riffed on the Sex Pistols.
The provocation continues on the band's latest heady hardcore tsunami,
The Next Four Years.
Not only does the album splatter the aforementioned cease-and-desist letters on its cover, punk-rock-collage-style, but it also takes aim at an underground icon: Black Flag and its staple compilation
The First Four Years.
"The collective unconscious is polluted by pop culture," Rickly explains. "So everyone should be given free license to reinterpret pop culture." Not exactly Thursday's M.O., according to Rickly. "I had a lot of wild ideas that didn't fit in the Thursday aesthetic, which was more heartfelt, honest and sincere," he says. "United Nations brings a freedom of expression that is pretty limitless in terms of audacity. Thursday would shut down quote-unquote bad ideas; in United Nations, we embrace them."
The Next Four Years
reconciles the sprawling conceptual epic with brutal punk energy. Rickly buries hooks beneath relentless blasts of primal noise and blood-curdling screams, and delivers self-deprecating accounts of white privilege and careerism against a backdrop of total devastation. "Parody, at its best, can be a cultural mirror for the very worst that the world won't take a second look at," says Rickly. "With United Nations, the mirror effect is inverted; a lot of the things that we critique are things we've been a part of for our entire lives." That theme is also outlined in the elaborate packaging of the album's limited-edition version, which spreads the music across two 7-inches, one 10-inch and a cassette. "[The set is] meant to mimic the typical lifespan of a punk band," says Rickly. "From wild young radicals to serious careerists and finally into the twilight of 'true artists.' "
As his band's profile rises, the specter of that other United Nations has Rickly concerned. "We're hoping that they've moved on and left us alone," he says. "It couldn't be more ridiculous. No one has confused Interpol, the band, with the international organization. I think we'll be okay. The world won't get any better or worse for our band's existence."
United Nations plays Saint Vitus Sat Aug 2.
Who'da punk it? More albums that broke the three-chord mold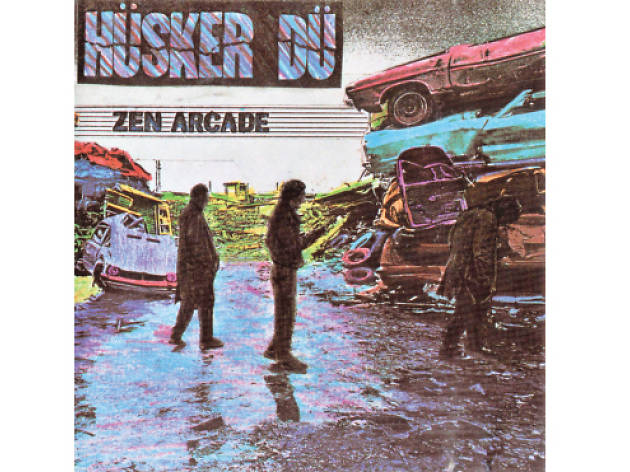 Twin Cities trio Hüsker Dü set a high bar for conceptual punk albums by recording and mixing its 23-song double LP—rife with sound collages, squealing noise and acoustic guitars—in an 85-hour spurt.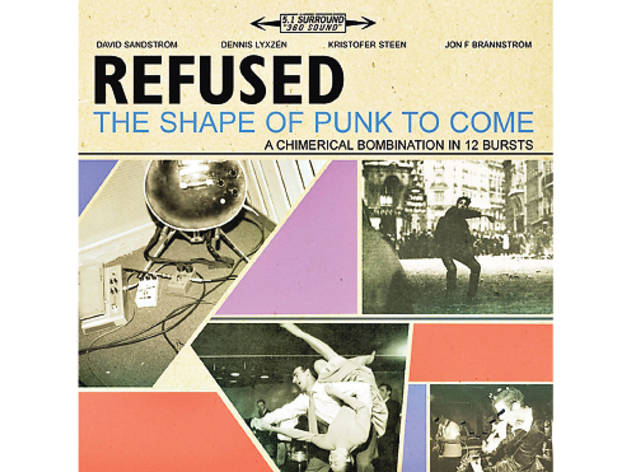 "The Shape of Punk to Come" (1998)
Playing off the title of an Ornette Coleman free-jazz manifesto, Swedish outfit Refused issued a genre-agnostic call against mall-friendly major-label punk.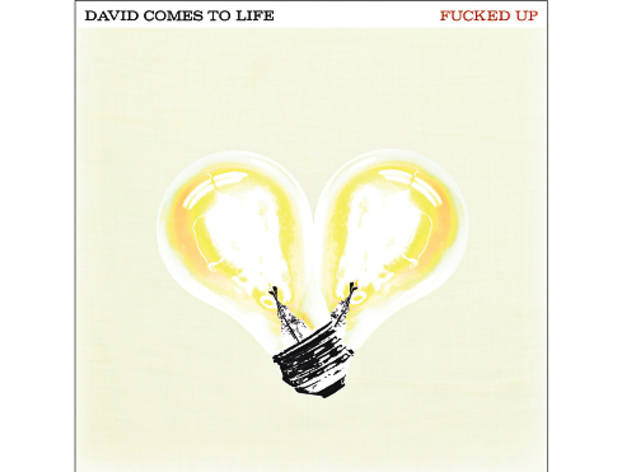 "David Comes to Life" (2011)
Toronto hardcore crew Fucked Up provided unusually thoughtful mosh-pit material with its third album, a metastory about a pair of lovebirds in a fictional Thatcher-era north-England town.