What's the deal with… Diarrhea Planet
We've got the straight scoop on the hard-rocking band with the revolting name, playing a New York concert this week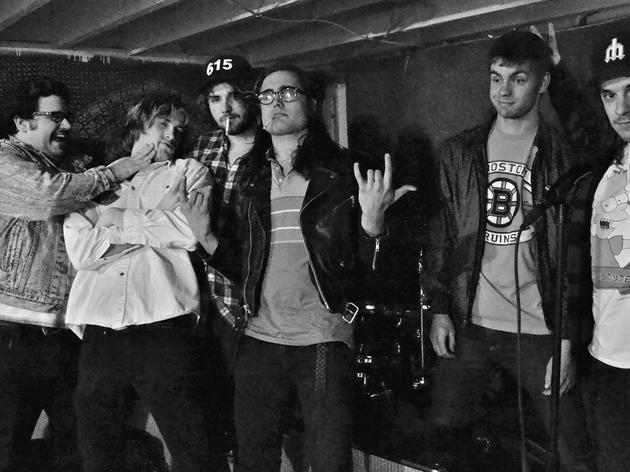 First things first: What's up with that disgusting name?
Like many regrettable decisions, the name Diarrhea Planet grew out of a friendly game of one-upmanship between two college bros. Feeling snubbed by the Nashville rock scene, frontman Jordan Smith and a buddy set out to dream up "the most irritating band name that we could think of," as Smith put it in a 2011 interview. Mission accomplished, sir.
So is the music equally irritating?
Far from it. In I'm Rich Beyond Your Wildest Dreams, Diarrhea Planet has issued the—pardon the imagery—juiciest rock & roll LP of 2013. The group's M.O. has always been about pushing past conventional notions of good taste; the twin-guitar attack worked fine for Maiden, Priest and Lizzy, but these guys supersize the ax factor to four. While there is an element of campy excess to the Planet, the band privileges concision above all, cramming stadium-ready hooks—and a surprisingly nuanced emotional spectrum—into punk-friendly track lengths.
What about the live show? Should we expect scatological theatrics à la GWAR?
Not a chance. The DP live experience couldn't be any more classic: six gifted dudes who wear their shredsmanship lightly, beaming at the crowd—and each other—and rocking stupendously hard. Show your long-neglected inner Bud-hoister some love, and don't you dare miss this.
Diarrhea Planet plays Glasslands Gallery Sat 9.
Follow Hank Shteamer on Twitter: @DarkForcesSwing
Buy I'm Rich Beyond Your Wildest Dreams on iTunes