Winter Jazzfest: An interview with Darcy James Argue
The Grammy nominee convenes a meeting of his 18-piece big band.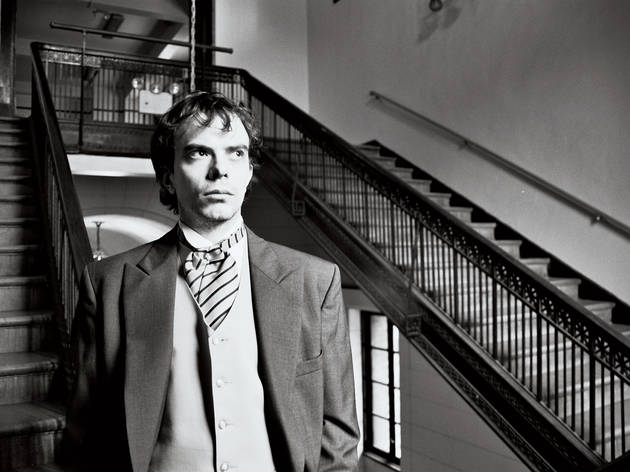 Brooklyn Babylon
, in 2013. Created with visual artist Danijel Zezelj for the 2011 BAM Next Wave Festival, the narrative suite touches on issues of gentrification and assimilation using elements of Balkan folk, post-rock and classical music. Expect to hear selections from the piece, as well as new songs, on Saturday 11.
RECOMMENDED: See more Winter Jazzfest 2014 coverage
You're originally from Vancouver. What drew you to New York?
I couldn't do what I do anywhere else, because New York—for perhaps irrational reasons—still attracts the best musicians in the world. People come here because they want to play a lot and they want to be challenged, and they'll figure out some way to pay for it. I've been here for ten years, and it seems like it gets harder and harder every year. Part of that is that it's become such an expensive city to live in. But I feel cautiously optimistic [about] the groundswell of support that Bill de Blasio tapped into. People are just so hungry for a change, and I hope that he can deliver. For a city that's the unquestioned jazz capital of the world, it's got to start doing a better job of supporting jazz, because it's such an integral part of the city's identity.
How much did Zezelj's images drive the music you composed for Brooklyn Babylon?
Our biggest priority was the tight integration of music with the animation and live painting, so that all three elements would work together to tell the story in the best possible way. Danijel sent me a series of still images from the paintings that would be the basis of his animation. I wrote the music with those images very much in mind, and showed him how I envisioned the music lining up with the visuals. He then created the animation, and sometimes the alignment would need to shift, or sometimes we'd need to cut some music, or add more, or add more animation—whatever was needed in order to tell the story most effectively.
Is there any other instrumental music you were inspired by?
These weren't conscious influences on the content—more general sort of inspirations—but certainly I'm a longtime fan of Mingus's political work, like "Fables of Faubus"; Rzewski's "The People United Will Never Be Defeated"; and Andriessen's "Workers Union."
What's been your experience both playing and attending past Winter Jazzfests?
I've seen it expand over the past ten years into this seven-venue, two-day, 6pm-to-4am madness—plus, this year they're doing all the extra stuff before the marathon even starts. It's a fascinating experience to talk to people in the crowd, [some of whom] haven't been to a jazz show before. It would be great if we could capture some of that audience the rest of the year; but at least for these nights, it really feels like people are excited about what you're doing. It restores your faith in New York City.
What's your favorite show you've seen in the past year?
I really loved the Dawn of Midi record release show at Le Poisson Rouge. They really cast a spell—the place was packed, and you could hear a pin drop. [Dawn of Midi plays a WJF set at the same venue Friday 10 at 8:30pm.]
Darcy James Argue's Secret Society plays SubCulture Sat 11 at 6pm. Visit winterjazzfest.com.