Album review: Klaus Florian Vogt, Helden
An uncommon Wagnerian tenor shows his strong suits (and otherwise) on a new CD.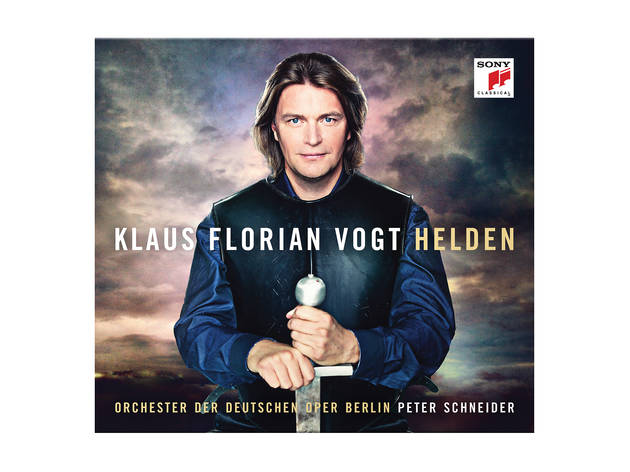 Save for a tragic '70s-style mane (think Peter Seiffert or the late Peter Hoffmann), Klaus Florian Vogt has little in common with typical Wagnerian tenors. His 2006 Metropolitan Opera debut as Lohengrin spurred debate. While some judged his singing anemic, others found the boyish, almost otherworldly purity of his voice ideal for Wagner's knight of the Holy Grail—and a throwback to such poetic Lohengrins as Ivan Kozlovsky and Sergei Lemeshev (whose work can be sampled on YouTube).
Vogt sings Lohengrin's Grail narrative with sweet ardor on this Sony recital disc with the Orchestra of the Deutsche Oper Berlin, which spans about 150 years of German-language opera. He brings an arresting, vernal freshness to other Wagnerian favorites (Siegmund's "Winterstürme" from Die Walküre and Walther's Prize Song from Die Meistersinger) and shines in the love duet from Korngold's Die tote Stadt, taken at a voluptuously slow tempo by conductor Peter Schneider (no help to the acid-voiced Manuela Uhl).
On the other hand, Vogt's handling of passagework in "Ich juble in Glück" from Weber's Oberon is labored, and his performances of lyric arias by Mozart, Lortzing and Flotow are correct but faceless, lacking the charisma and vocal glamour that Richard Tauber or Fritz Wunderlich lavished upon them. Still, his enunciation is admirably clear throughout. Schneider's unremarkable readings of orchestral excerpts by Wagner and a buoyant, winning performance of the Oberon overture round out the hour-long program.
You might also like
See more in Opera & Classical Music