DVD review: Cendrillon
Joyce DiDonato shimmers as Massenet's Cinderella at Covent Garden.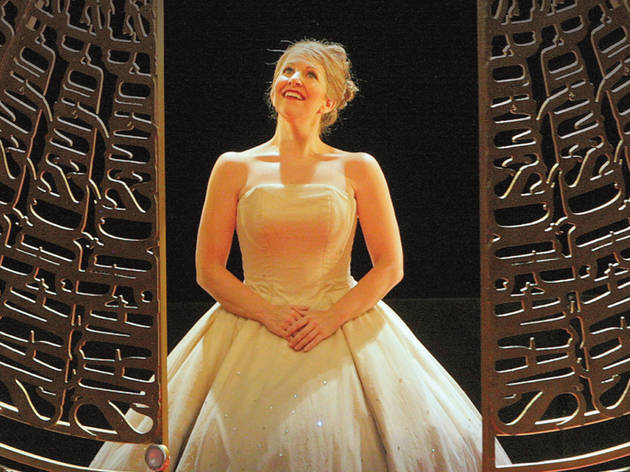 This superb two-DVD set should serve to introduce Jules Massenet's beautiful 1899 fairy-tale opera to a wider public. The theatrically savvy French composer, who adored women and their voices, holds his Cinderella story much closer to the original 17th-century tale by Charles Perrault than do Rossini, Rodgers and Hammerstein, or even Walt Disney. There is sentiment and comedy aplenty, both in the score and in this beautiful, inventive production by Laurent Pelly (who helmed the Met's recent hit Le Fille du Régiment).
Pelly's show was born at Santa Fe in 2006, with the enchanting, silken-voiced and moving Joyce DiDonato in the lead and Eglise Gutiérrez—less Gallic, but spitting diva 'tude and negotiating the stratosphere—as the Fairy Godmother. They remain major assets in this assured Covent Garden performance, well filmed in London last year. Alice Coote makes a fascinating, passionately voiced Prince Charming (the music is spoiled when sung by a tenor, as a City Opera production several years back proved), and conductor Bertrand de Billy gives full rein to the magic of the lovers' duets and their "dream" scene with the Fairy Godmother (clearly an influence on Richard Strauss's famous Rosenkavalier trio).
Jean-Philippe Lafont's stylish but vocally tired Father is a letdown. But his second wife, Madame de la Haltière, gets a fabulous knock-down, drag-out comic turn from refulgent-toned contralto Ewa Podles. This Cendrillon regalvanizes an expertly crafted minor masterwork that almost anyone would enjoy.—David Shengold
You might also like
See more in Opera & Classical Music