Interview: Alan Pierson
An eclectic young conductor shares his vision for rebooting the Brooklyn Philharmonic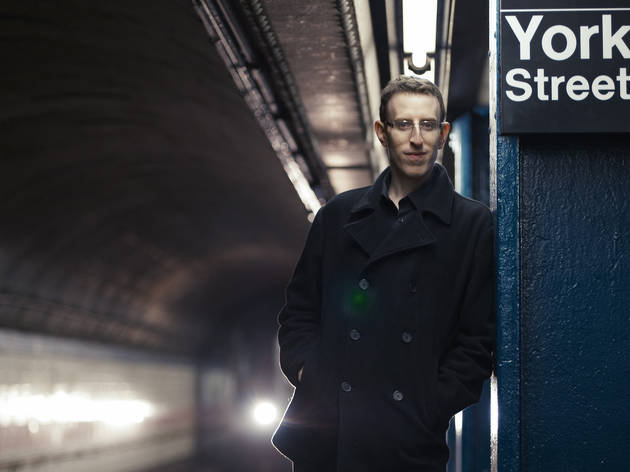 In an iconic bit of '60s songwriting, Kris Kristofferson wrote, "Freedom's just another word for nothing left to lose." Looking at the upcoming season of the once-flatlining Brooklyn Philharmonic, it seems the organization has transformed this sentiment into a rallying cry.
Founded in 1857 and counting Lukas Foss, Dennis Russell Davies and Robert Spano among its illustrious list of emeritus music directors, the orchestra shocked the classical-music world in April 2009 when it announced that it was canceling the rest of its season, and the next one. Unable to afford the rent at the Brooklyn Academy of Music, the orchestra found itself homeless. Staff was cut from more than 30 to seven. Not even a borough stamp that can sell anything from hoodies to artisanal pickles could bolster the organization. In short, the Brooklyn Philharmonic had nothing left to lose.
Enter Alan Pierson, the high-energy leader of new-music collective Alarm Will Sound, which made a name for itself in 2005 with a project that transformed Aphex Twin tracks into hypercomplex chamber pieces. Pierson, whose favorite word to describe his music-making is unconventional and who admits he "never wanted to be the big guy on the podium standing in front of 80 musicians," was an unlikely candidate for the job. Even his mother told him that she thought it wasn't right for him. But his interest had been piqued.
"The fact that this was a position with no blueprint was very appealing to me," he explains. "It's a remarkable thing to find an institution with such an august history, that was also completely open to reinventing itself."
This, in combination with the inspiring diversity of Brooklyn's 2.5 million inhabitants, was ultimately what made the opportunity impossible for Pierson to turn down. "I don't know another place in the world where this whole mission of making an orchestra its community's orchestra would be as exciting as it is in Brooklyn," he adds.
Since he took over as artistic director in January, Pierson has been pounding the Brooklyn pavement, making connections and trying to devise concert programs that engage the borough's far-flung communities. The result is a three-part season that taps into the Russian population in Brighton Beach; delves into the borough's early history downtown with hip young musical voices like David T. Little, Sarah Kirkland Snider and Mellissa Hughes; and brings hip-hop legend Mos Def into the mix in his native Bed-Stuy.
As evidenced by the Aphex Twin pieces and the awe-inspiring 1969 concert AWS did at Carnegie Hall last spring, Pierson is adept at reconciling high culture and pop music.
"I have a kind of allergic reaction to the idea of pops concerts, and I don't want this to feel like a pops concert," says Pierson, referring to the Bed-Stuy leg of the season. "That's something I worry about every time I embark on a project like this. The fear is that when you take music from another sphere into the orchestral world, you rob it of its essence without contributing anything new to it. How you avoid that is to make sure that the material is artistically interesting, to think really carefully about how it will survive the transition into an orchestral world and be confident that what's going to come out the other end isn't just a pale imitation of the original, but that it gains something from the process."
For Pierson, he is assured that the Bed-Stuy series will avoid the designation of crossover, thanks to the eclectic source material—Mos Def's decidedly highbrow form of hip-hop—and the crackerjack orchestration skills of Derek Bermel.
And while Pierson's bread and butter may be the "intimidating, unknown stuff," he won't be able to avoid some standard rep in his new gig. "It's something I'm very much looking forward to—but, to be totally honest, it's also something I'm nervous about, in part because it's music that everybody has an opinion about," he admits. Still, even warhorses like Beethoven's "Eroica" Symphony, to be played piecemeal over the course of the season, will benefit from Pierson's highly original sensibilities.
Bedford Stuyvesant Restoration Corporation, Sat 8; Winter Garden at the World Financial Center, Wed 12; See compete event information
You might also like
See more Top live shows
See more in Opera & Classical Music