Atlantic City visitors guide: Historic sites and new art
Take a stroll along the Boardwalk to discover the resort town's colorful past—and its vibrant, art-filled future—with our visitors guide to Atlantic City.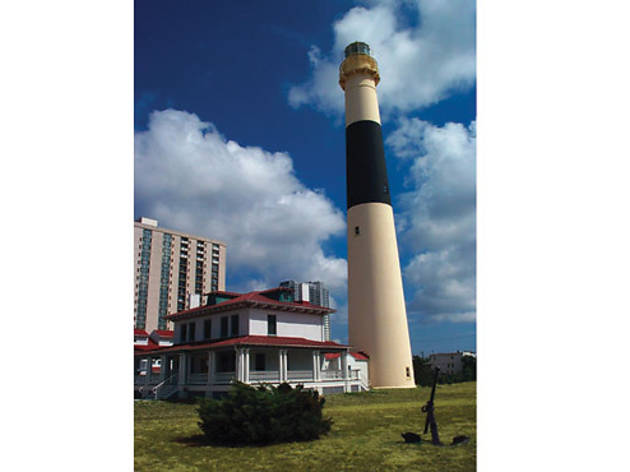 1/3
Photograph: Courtesy of the Atlantic City Convention & Visitors Authority
Absecon Lighthouse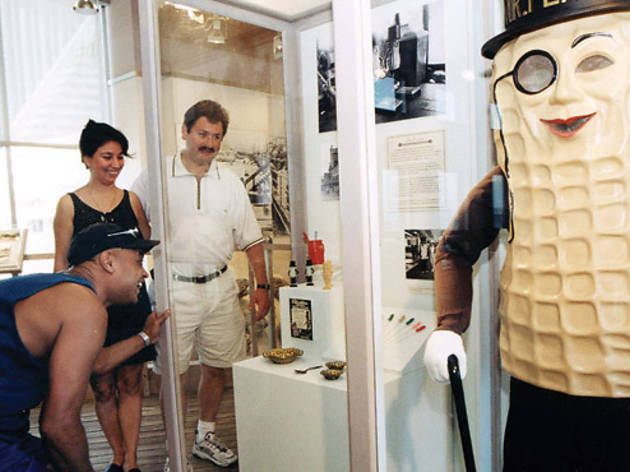 2/3
Photograph: Courtesy of the Atlantic City Convention & Visitors Authority
Atlantic City Historical Museum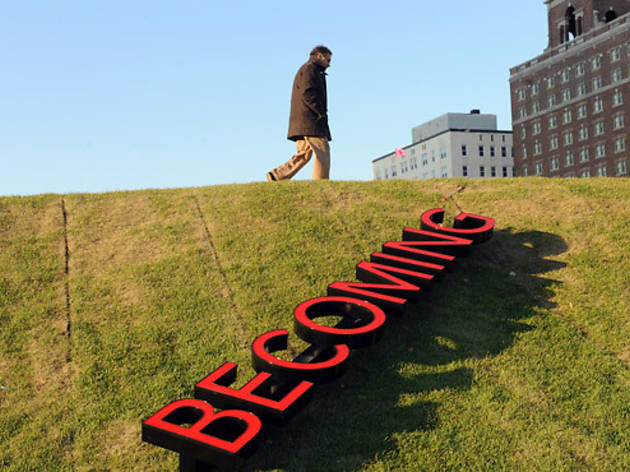 3/3
ARTLANTIC: wonder
Though the casino-hotels have more than enough diversions to keep you occupied, it's worth venturing out to take in the expansive ocean views and historic sights. On the Boardwalk, you can catch a glimpse of the first phase of a major public art project that officially debuts in the spring.

RECOMMENDED: The full guide to Atlantic City, NJ
Absecon Lighthouse
Skip a trip to your hotel gym and climb the 228 steps to the top of New Jersey's tallest lighthouse (the third tallest in the U.S.) for a 360-degree view of the A.C. skyline. Below the restored 1857 structure, a reproduction of the 1925 keeper's house contains antique photographs and memorabilia. 31 S Rhode Island Ave between Atlantic and Pacific Aves (609-449-1360, abseconlighthouse.org). Mon, Thu–Sun 11am–4pm; $7, seniors $5, children $4.

Atlantic City Historical Museum
Located on the recently restored 1913 Garden Pier, this repository of A.C. history reopened in August under the auspices of the Atlantic City Free Public Library. Displays are devoted to the real-life Nucky (corrupt political boss Enoch Johnson), the Miss America pageant, which made its debut as a local beauty contest in 1921, and Mr. Peanut—a dapper, top-hatted presence outside the now-defunct Planters store on the boardwalk for roughly four decades. A 35-minute film charts the rise, fall and resurrection of Atlantic City, from wholesome seaside retreat through its 20th-century entertainment heyday, subsequent decline and revitalization thanks to the legalization of gaming and casino development. Garden Pier, Boardwalk at S New Jersey Ave (609-347-5839, atlanticcityexperience.org). Daily 10am–5pm. Free.

Duality
Hit the Boardwalk after dark to catch Moment Factory's mesmerizing eight-and-a-half-minute 3-D sound-and-light spectacle, which is projected onto the Romanesque-style facade of the 1929 Boardwalk Hall every half hour. Cracks appear in the National Historic Landmark, which then "crumbles" before being resurrected and animated with vivid effects to an original soundtrack. The multimedia wizards, who also created the stage "environment" for Madonna's MDNA tour, will debut a new winter-themed show on December 1. 2301 Boardwalk between S Florida and S Mississipi Aves (609-348-7000, boardwalkhall.com). Daily 7–10pm. Free.

Gardner's Basin
A smuggling spot in the 1920s, Gardner's Basin is now the site of the Atlantic City Aquarium (609-348-2880, oceanlifecenter.com; 10am–5pm; $8, seniors $6, children $5) and the departure point for boat tours from May through October. Stop by the Back Bay Ale House (609-449-0006, backbayalehouse.com) on the dock and order the appropriately named Rum Runner—light rum, banana liqueur, blackberrry brandy and fruit juice served in a 32-ounce mason jar ($12.50). 800 N New Hampshire Ave.

ARTLANTIC: wonder
A major public-art project is making good use of spaces left by stalled developments along the Boardwalk. Over the next five years, curator Lance Fung and a team of local and international artists and landscape designers will transform empty lots into green, art-filled spaces. "The main emphasis behind it is to create a much-needed sense of space, a place for community to gather, and to bring nature into Atlantic City," explains Fung. The first two installations will be visible in November but officially open in May, when the natural elements will flourish. A seven-acre site bordered by Indiana and Pacific Avenues, Dr. Martin Luther King Jr. Boulevard and the Boardwalk features an infinity shape formed by grassy banks—a nod to Steel Pier's rollercoasters—that will contain and be surrounded by pieces by Robert Barry, Ilya and Emilia Kabakov and Kiki Smith. A second, smaller graphic work designed by John Roloff, incorporating trees and seating, is on the Boardwalk at California Avenue.