Heads up! We're working hard to be accurate – but these are unusual times, so please always check before heading out.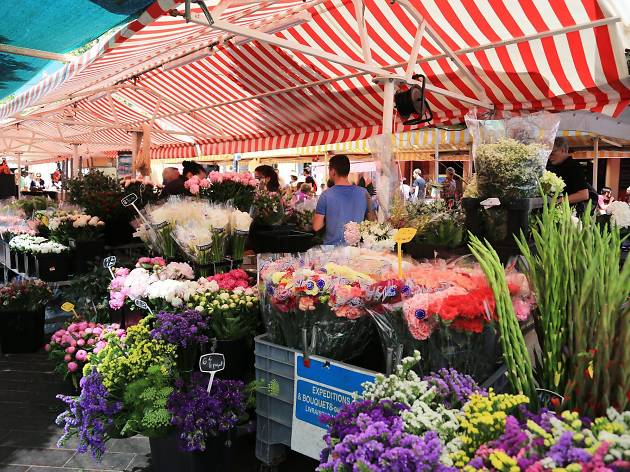 13 top shops in Nice
Get ready for a stroll through the best shops in Nice, from hip boutiques to local markets and major department stores
It's easy to be so blinded by Nice's sun-drenched beaches and bath-warm waters that you miss out on its tangled streets and the shopping opportunities that lie within. But no visit would be complete without a stroll of those shops, whether you're hoping to update your wardrobe with the latest high-end fashions, grab some stinky cheese to take home or simply peruse the window displays.
As with most major cities, the shopping areas are concentrated around a few key hubs. Kick things off in the Old Town's Cours Saleya and the Rue François de Paule where many of Nice's oldest and most atmospheric shops vie for your attention—a stroll through this area is a quintessential thing to do in the city. If you're feeling flush, the Rue Paradis and surrounding streets of the appropriately named Carré d'Or (Golden Square) will test your bank balance to its limits with the old adage: if you have to ask how much it is you probably can't afford it. For something a little friendlier to the wallet or purse, the Nice Étoile shopping mall offers everything you'll need.
To save your feet, we've trod the hard miles for you and rounded out our pick of the best shopping in the city. Parfait!
Shops in Nice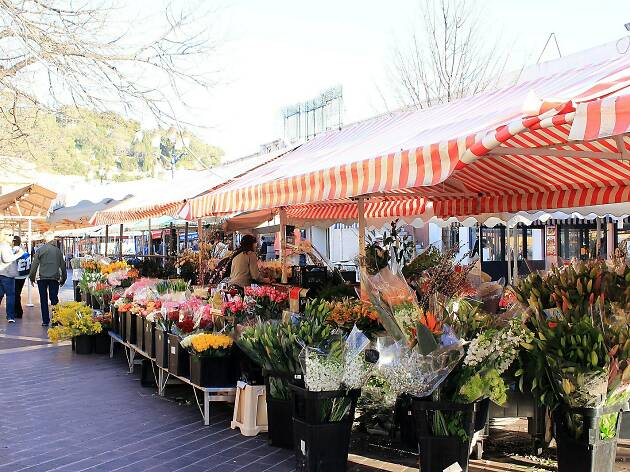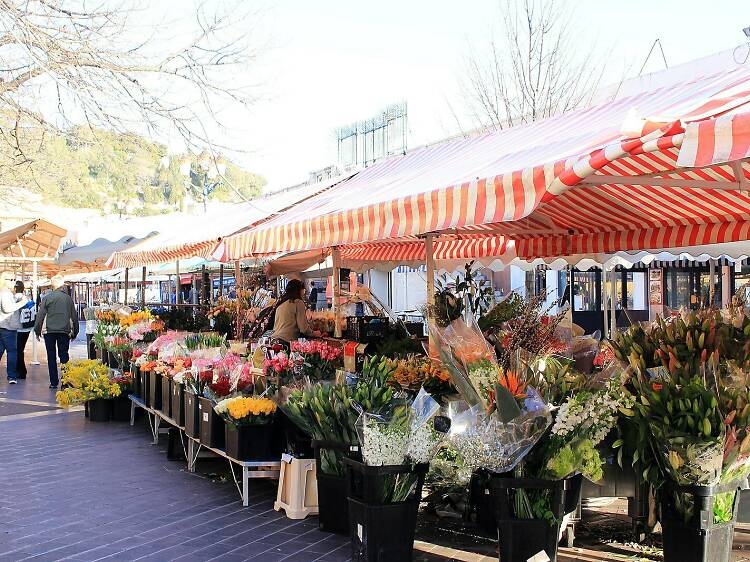 Photograph: Courtesy CC/Wikimedia Commons/Rosanna Delpiano
1. Marché aux Fleurs Cours Saleya
What is it? Under a sea of blue and white striped awnings, this flower market is one of the prettiest, most atmospheric and fragrant in all of France.
Why go? Markets are often the heart of local communities, and in beautiful Old Town the Marché aux Fleurs is just that. Tour the 30+ stalls, breathe deep the aromas of geraniums, fuchsias and dahlias, quiz experts for horticultural tips and if you're not in Nice long enough to buy your own flowers, have some sent to friends or family. Closed Mondays and Sunday afternoons.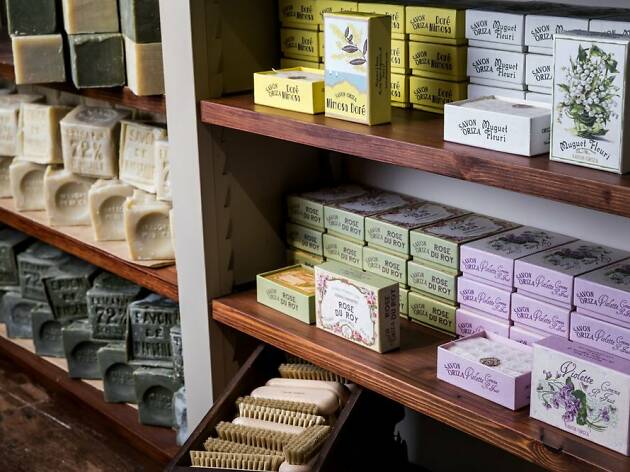 Photograph: Courtesy Yelp/Trésors Publics
What is it? A gift and souvenir shop – but don't let that put you off. Trésors Publics eschews the usual tourist tat for beautiful French made gifts in the heart of the Old Town.
Why go? France encapsulated, stepping through the doors is to enter an almost fantastical treasure trove of handmade, cleverly sourced French only goodies. Grab a woollen beret, wooden child's toy, tangy mustard or block of handmade soap. Eclectic, humorous and loved by everyone who walks through its doors.
Photograph: Cuortesy Yelp/Akiyo A.
What is it? A Nice landmark directly off the Cours Saleya, famed for its candied fruits and chocolate almonds made only more mouth-watering by the antique display cases.
Why go? What could be more French than a 200-year-old, family-run chocolaterie and confiserie? Rien, is the answer! A staple of Nice food tours and sweet-toothed visitors, the shop is almost as enticing as the confectionary and was the go-to for Queen Victoria. And if it was good enough for her…
Photograph: Courtesy CC/Flickr/Brian Solis
What is it? The Alziari family have been cultivating olives since 1868 and selling their wares in this beautiful boutique near the Opera House in Old Nice since 1936.
Why go? If you like your olive oils, tapenades, pestos and cosmetics to be the very best, look no further. One of two Nicolas Alziari stores in town, if you're inspired by a visit here (and trust us, you will be) make sure to head over to Boulevard de la Madeleine for a free tour of their wonderful olive oil mill, the last in Nice.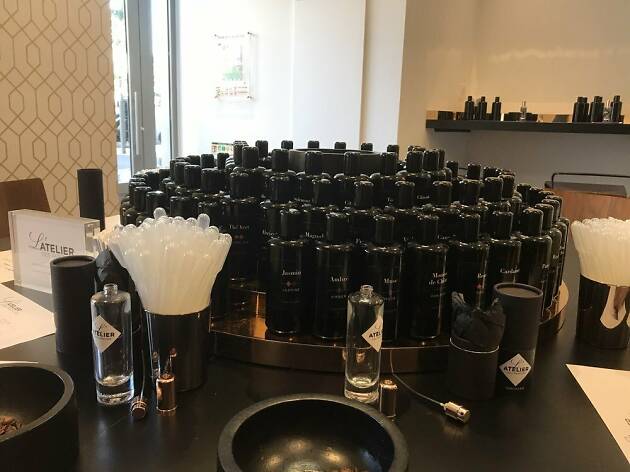 Photograph: Courtesy Yelp/Nancy N.
What is it? Continuing the venerable theme along the Rue François de Paul is the Provençal perfumer Molinard, whose store has been improving peoples' aromas since 1849.
Why go? Extracting five generations of smelly excellence from its home in Grasse near Nice, Molinard is a French institution that has long peddled its unique, rare smells to the rich, famous and fragrant. Book ahead and you can even attend a workshop to create your own unique perfume. Aromatic!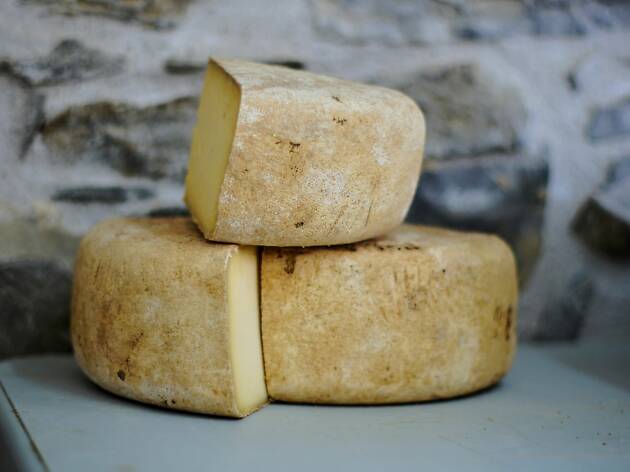 Photograph: Courtesy Unsplash
What is it? On the aptly named Rue de France in Nice's poshest district around the Carré d'Or (Golden Square), Nery's is, simply, a cheese-lover's paradise.
Why go? For the fromage! This cave of cheese is a visual and nasal sensory assault where you can pick up a simple slice of stinky camembert or go the whole hog with a cheese platter guaranteed to give you crazy dreams for an entire lifetime. Once you're all cheesed out, check out the delicious caviars, vinegars, truffles and in particular the Pata Negra Bellota.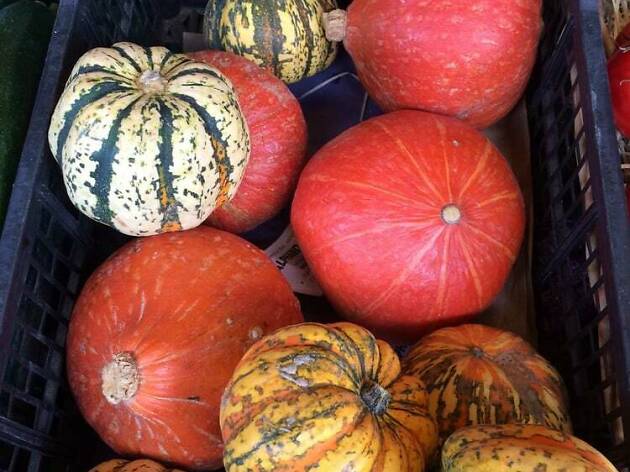 Photograph: Courtesy Yelp/Danielle C.
7. Marché de la Libération
What is it? A vast, sprawling food market on the Place Charles de Gaulles that demands you get up early to sample its many culinary delights.
Why go? More popular with locals than tourists (always a good sign), the Liberation Market sells fresh, local and seasonal produce at better prices than you'll find in most supermarkets. Open from 6am until 1pm daily (except Mondays), it's the perfect place for a morning stroll to pick up some pastries and peruse some lunch options. Don't miss the awesome seafood stalls under the red canopies.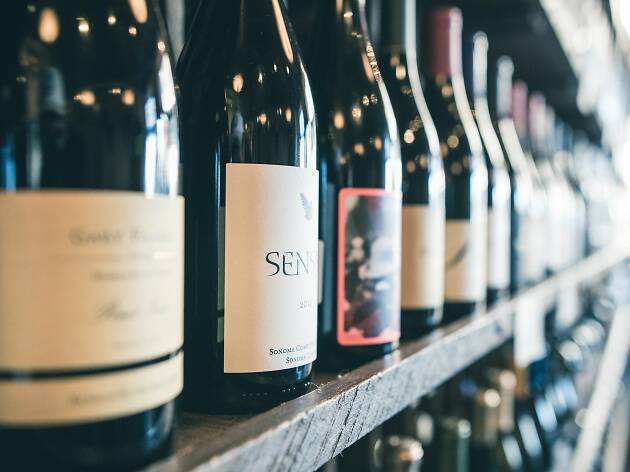 Photograph: Courtesy Unsplash
What is it? A wine-lover's gem tucked away in Old Nice run by the eponymous Stéphane, this is as much for the casual drinker as the dedicated oenophile.
Why go? Stéphane's lesser-known but extensive cellar ranges from independent gems to organic and biodynamic bottles and covers price points suitable for every pocket. Best of all, you can wander knowing no more about vino than your favorite five-dollar Shiraz and emerge with a fine local drop sure to widen your wine tasting horizon. Salut!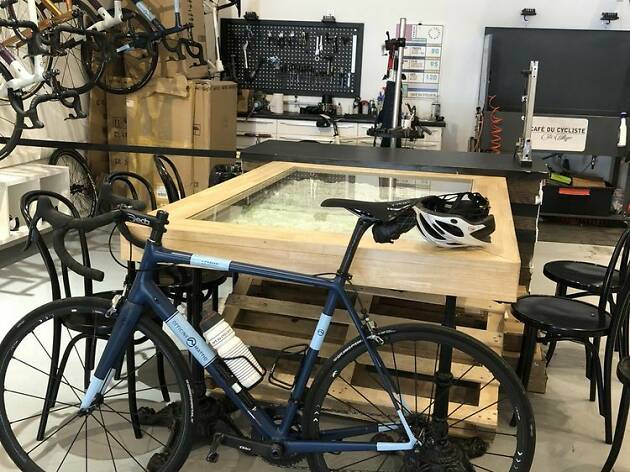 Photograph: Courtesy Yelp/Tom W.
What is it? As much a café and place to relax as a traditional shop, the lovely Café du Cycliste in Nice harbor also rents and sells bikes and cycling paraphernalia.
Why go? One of those modern hybrid stores that blurs the lines between social space and commercial outlet to great effect. Friendly staff, very (very) good coffee and a knowledgeable approachable clientele of cycling enthusiasts touring the French Riviera and beyond. If you're thinking of exploring the coast by bike, this is the place to rent from.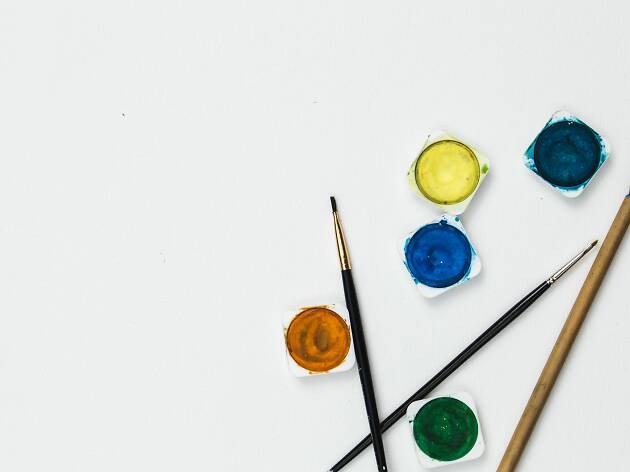 Photograph: Courtesy Unsplash
What is it? The gallery and boutique where lifelong Nice resident and artist Sylvie T sells her beautiful watercolours, pastels and Indian ink artworks.
Why go? Nice has long been the muse of many an artist (Matisse lived and worked here for years). Taking inspiration from its elaborate Belle Époque mansions and hidden ochre-infused alleyways, Sylvie T's unique, colorful and beautiful paintings will transport you back to Nice once you've returned home to the cold, grey reality that is life away from the French Riviera!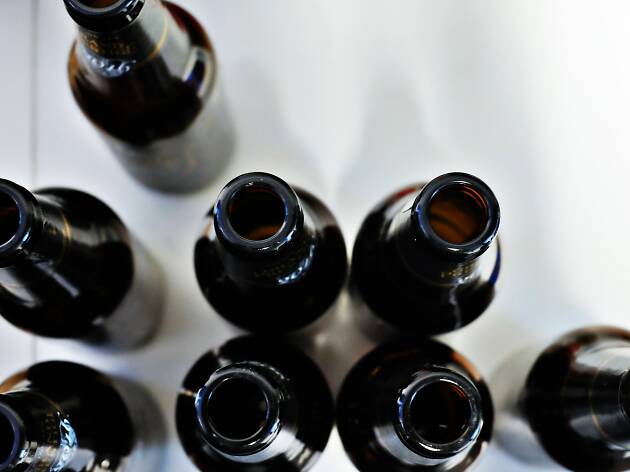 Photograph: Courtesy Unsplash
11. La Brasserie Artisanale de Nice
What is it? Located in the Libération district, this craft beer hotspot is a self-sufficient brewery where they hand brew beer at every stage, from hops to hangover.
Why go? While France is obviously famed for its fine wines, it's not all grapes and gargling. Visit in the evening mid week or on a Saturday morning to see every stage of the hand brewing technique before heading to one of the many local bars to try its Zytha (bière blonde), Hopstock (bière Ambrée) or Blùna (bière blanche) bottles.
Photograph: Courtesy Yelp/Emmanuelle M.
What is it? A smaller version of the famed Parisian department store in the glorious environs of the glam Place Masséna.
Why go? As reviled for its comically unfriendly staff as it is loved for its fantastic selection of high-end (eye-wateringly pricey) goods and, a must for any great department store, wonderful gourmet basement food market, the Galeries Lafayette is quintessentially French. If pockets are deep enough, stop in for a gateau at the lovely salon de the, La Table.
Photograph: Courtesy Yelp/Qype User
13. Carrefour Nice Lingostiere
What is it? One of France's biggest supermarket chains it may be, but there's something wonderful about a genuine French hypermarché that has to be experienced to be understood.
Why go? You'll find everything you might expect from your standard supermarket, plus a whole lot more – and it all feels far more civilized than your average grocery store. For gift shopping and picking up the basics, there are few better places to explore and the wine cave is huge, amazing and fantastically priced.
Time to relax
If you like luminous seas, long pebble beaches and an endless supply of cocktails, there's nowhere nicer than Nice. There aren't many world-class towns where you can stroll the streets, parks and promenades with the salty tang of the sea ever-present.