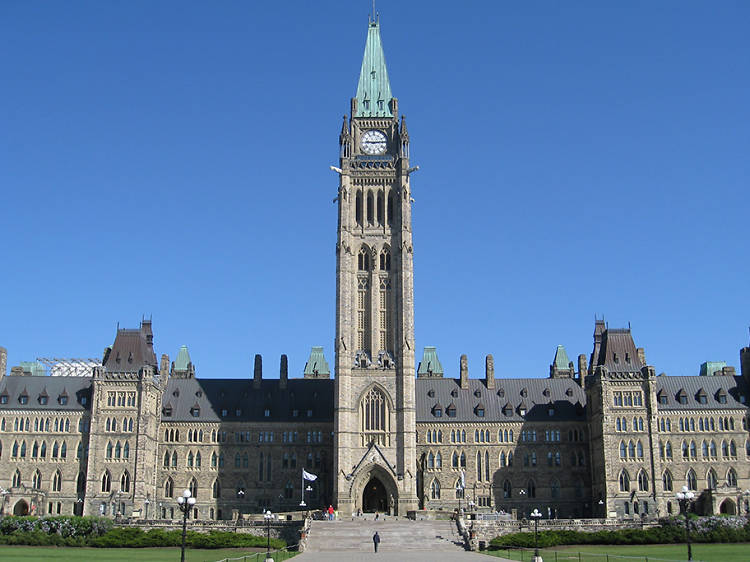 Photograph: Courtesy CC/Flickr/Fil.AI
What is it: The heart of Canada's government.
Why go: No trip to Ottawa would be complete without a visit to Parliament Hill, which is much more than the seat of government. Join in a yoga class on Wednesdays in the summertime or wander around the grounds and admire all the statues and one of the best views across the Ottawa River. The iconic Centre Block will be closing for restoration in 2019, so get a free tour inside while you still can.