Céleste Boursier-Mougenot : Acquaalta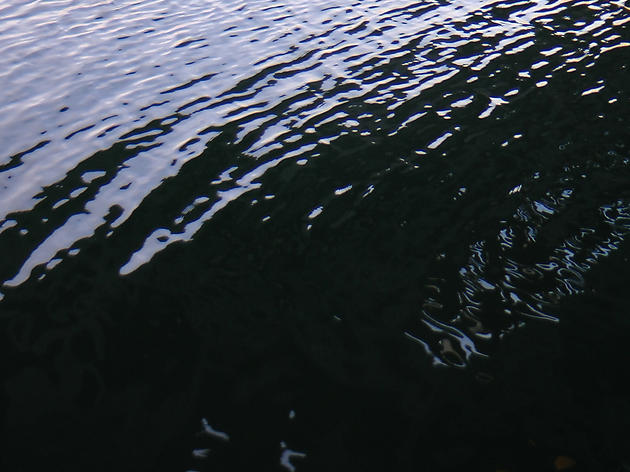 1/6
Céleste Boursier-Mougenot, 'Acquaalta', document préparatoire, 2015 / © Courtesy de l'artiste et Galerie Xippas, Paris ; Paula Cooper, New York ; Mario Mazzoli, Berlin
2/6
Vue de l'installation de Céleste Boursier-Mougenot au Palais de Tokyo / © TB / Time Out
3/6
Vue de l'installation de Céleste Boursier-Mougenot au Palais de Tokyo / © TB / Time Out
4/6
Vue de l'installation de Céleste Boursier-Mougenot au Palais de Tokyo / © TB / Time Out
5/6
Vue de l'installation de Céleste Boursier-Mougenot au Palais de Tokyo / © TB / Time Out
6/6
Vue de l'installation de Céleste Boursier-Mougenot au Palais de Tokyo / © TB / Time Out
A spooky, destabilizing show where visitors take wooden boats over the flooded rooms of the Palais.
Forget Paris Plages – the concrete innards of the Palais du Tokyo are this summer's finest water feature, thanks to artist Céleste Boursier-Mougenot. Ignoring the classic exhibition format, she has created an immersive (in all senses of the word) show, echoing her work at the French pavilion at the Venice Biennale. In fact, 'Acquaalta' takes its name from the city's annual tidal floods.

Instead of paintings in frames, still black water flows through the Palais's majestic rooms, calling to mind classical images of the river Styx. Imitating Charon, the ferryman taking souls from this life to the next, exhibition visitors embark in small wooden boats to navigate these strangely beautiful waters, surrounding by an insistent hum of noise and barely lit by a stream of furtive images. Images, in fact, of the public themselves, filmed by cameras which project back their movements. The spectator becomes actor in a fantastical show that, beyond a simple role reversal and the spooky experience, creates a strange, mystic, destabilizing atmosphere. Besieged by shadows of past gestures, rocked by the ripples of the tide and intoxicating sounds, Céleste Boursier-Mougenot's creation has an irresistible pull that persuades you not to cross the waters and rejoin the living, but to stay… for just a few minutes longer, anyway.
Rating Breakdown
5 star:

2

4 star:

0

3 star:

0

2 star:

0

1 star:

0
Céleste Boursier-Mougenot is a man. Quality journalism.